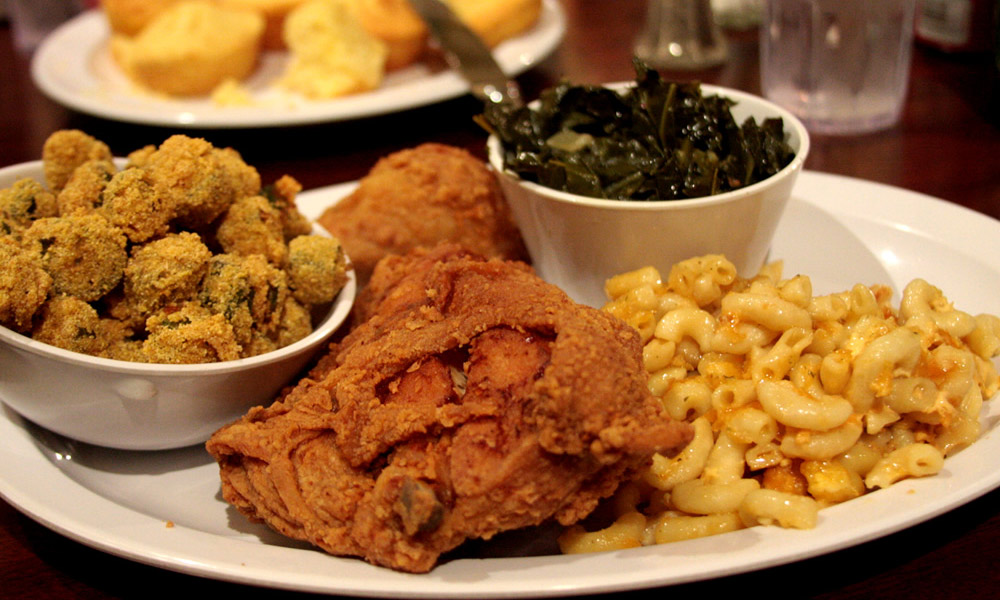 The term "soul food" was coined during the Black Power movement of the mid to late 60's to describe the cross-section of southern cuisine germane to the African-American experience. Not all southern cuisine can be considered soul food. However, all soul food has its origins in southern cuisine. It's the food that we were raised on. It's what you ate every Sunday evening at your grandmother's house after church. It's what your mother and aunts were cooking, back when they told you to stay in your room until dinner was ready.
In the post-World War II civil rights era, soul food began to make its jump from our homes and kitchens and into storefronts and restaurants. Culture and cuisine are intertwined, and so as Black culture began to ascend into its rightful seat at the American table, so too did Black cuisine. Macaroni and cheese, fried chicken, and sweet potato pie are all currently considered staples of American comfort, and they are all deeply rooted pillars of soul food cuisine.
The '60's and 70's was the golden era for the traditional soul food restaurant. Some of the most iconic restaurants, places like Sylvia's in Harlem and Peaches in Jackson, Mississippi, opened their doors in the early 60's. This was the Say it Loud! I'm Black and I'm Proud! era, when we were unapologetically centered in our culture. We made a way, and supported one another specifically because no one else would. So, even though we weren't graduating en masse from the Culinary Institutes, we knew that Aunt Bee could put them pots in formation and slay at the stove (see what I did there?) so when she got her a little storefront diner we supported her. We ate there all of the time. When we were in town for a sit-in, or a civil rights march, we stopped there to get our lunch. We she opened the back room up for seating, we had our birthday parties and our retirement parties there. Soul food was always about more than just the food. It was about the soul.
The '60's and 70's was the golden era for the traditional soul food restaurant.
My mother used to say that association breeds assimilation. As our beautiful Black world became more integrated with the world around us, our soul began to assimilate with the soul of society. Economics ushered in opportunities. Capitalism tricked us into believing that we are what we purchase, what we wear, what we consume. We became cosmopolitan, metropolitan. Our communities became for sale. Ms. Lau moved in across the street from Aunt Bee, and started slanging chicken wings and fried rice for $2.50. Our options broadened our palette. Our televisions curated our desires. Tony Montana told us to hustle. Pablo Escobar fronted us the coke. Iran-Contra gave us the guns. The pigs locked us up. You can apply a multitude of reasoning behind the growth and decay of our communities, and any or all of them would probably be valid. The point is, on the other side of the vicious 80's and wild 90's we live in a post-9/11, post-black and proud, post-yuppie, post-individualized opinion, post-free thinking society, where we post pics and mindless status updates to social media and hope more than anything else that you press like. We are homogenized. White folks call each other nigga, while Black kids graduate from Harvard. If you call someone a derogatory word you'll be fired from your job immediately for being intolerant, but if you protest publicly to get an officer fired from the police force for killing an unarmed black kid you're labeled as a terrorist group. Things are different now.
What does any of this have to do with soul food, though? I'll tell you. As the Black experience began to become inundated by the American experience, it altered our cultural centrism. We became more worldly, if you will. Good schools, good jobs, good neighborhoods, good shit black folk! Living that American dream. Eating at Cheesecake Factory and Carmine's.
But Aunt Bee's diner didn't move on up with The Jeffersons. She stayed in the old hood, trying to survive the 80's when most of her regulars became drug users or dealers. She tried to survive the 90's when entire blocks were burned out, people displaced, her customer base battered by change. Most places like Aunt Bee's didn't survive into the new millennium. Hyper commercialism devours the storefronts and the Aunt Bee's, replacing them with newer, faster and more detached models of design. You can replace the food but you can never replace the soul.
It wasn't just the soul of the community that was lost though, it was the newfound health awareness of the yuppie. The calorie counter. The weight watcher. The ascension of the health conscious put a magnifying glass on old dietary habits, starting with the food that America grew up on, the food that Blacks ate from their parents and Whites ate from their nannies and caretakers. Soul food was the first cuisine to be vilified by the new found health consciousness of the 80's and 90's. Nevermind that a serving of mac and cheese has basically the same outrageous caloric numbers as a serving of lasagna. Italian food belongs to the Italians. Soul food though, belongs to Blacks, and Blacks belong to America, and cuisine and culture intersect, so as America became healthier with regards to their dietary lifestyle, the concept and relationship with soul food had to change.
Melba's in Harlem opened its doors in 2005. It is a decidedly traditional soul food restaurant, with familiar menu items such as southern smothered chicken and mac and cheese. Melba Wilson, the owner, is the niece of Sylvia Woods, the late great owner of Sylvia's Restaurant. Melba is known nationwide as a maven of soul food, and it is very common to see a who's who of the celebrity and entertainment world dining in this quaint efficiency-sized restaurant on any given evening. But when you sit at the bar with legendary bartender Champ and you look at the customers that come and go, what you will find is that a big part of Melba's customer base are foreign tourists and the White gentrifiers of Harlem. Yes, the old neighborhood still calls Melba's home, but now so does the new neighborhood. For the tourists, getting to Melba's gives them the treat of being able to taste "Black food," the ability to experience the legend that is soul food. I liken it to being able to see the Grand Canyon, or Yosemite Park. Soul food is an American icon. And for the White gentrifiers, a meal at Melba's is the perfect "cheat day" meal, certainly to be followed by fasted cardio the next morning. Over time, even the health conscious have come back to the idea that you can have your red velvet cake and eat it too.
You can replace the food but you can never replace the soul.
So while young Black culinary wizards are learning new ways to skill soul food –  butternut squash ravioli, fried green tomatoes with quinoa salad and other blasphemous creations of divine delicacy – soul food is continuously evolving into an amalgam of textures and concepts, tradition versus technology, what was into what will be. Many restaurants such as Soco in Brooklyn and the new Minton's in Harlem are ascending into neo-soul territory, previewing what is the next chapter in the culinary story of Black folk. How does an oxtail dumpling with green apple curry and taro root sound? Do you think Aunt Bee would eat it? That's fine if she wouldn't, because there will always be a place like Melba's for those of us who just want a bite of old comfort.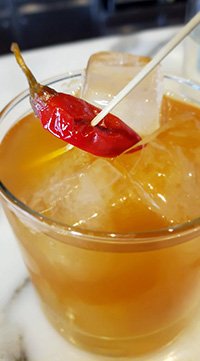 We strolled leisurely down 11th, avoiding the tourist-infused High Line, toward a chef's counter reservation at Toro where we happily ordered a step beyond what might be considered reasonable.
I went with a steady stream of Pizza Night! cocktails – a spicy Old Fashioned with Calabrian chili, chorizo infused bourbon, Mike's Hot Honey, and peach bitters. Cold and hot. Spicy and sweet.
We also found the Hell's Bell Pepper to be just the right amount of savory – tequila, mezcal, yellow bell pepper, agave and bird's eye chili.
Now we're diving headfirst into an expensive plate of Paleta Iberico De Cinco Jotas – a dry cured boneless Iberian ham that delights and is gone before you can say "twenty eight dollars."
Some addictive Maiz Asado con Alioli y Queso Cotija followed – a dangerously convenient version of grilled street corn, and a nice foil for the Setas, a bowl of deliciously unctuous mushrooms set beneath a sexy chivy yolk.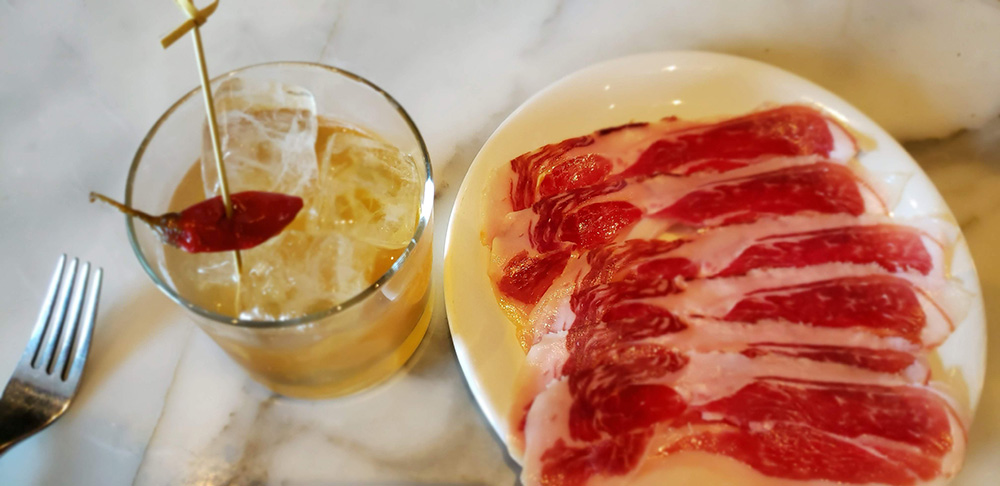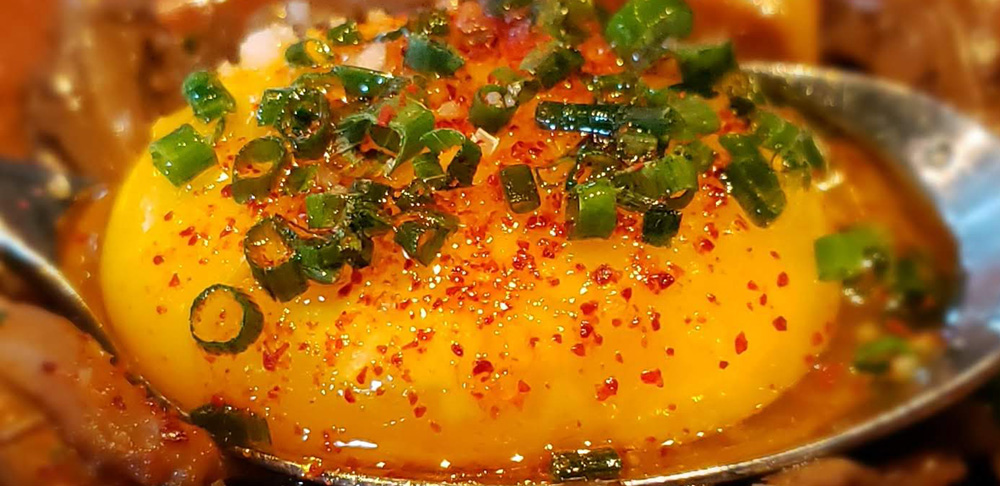 Then things got heavy – in a good way. Unable to choose between bone marrow and foie gras, we picked both. I'm more of a purist when it comes to bone marrow, so the Asado De Hueso with guajillo and chorizo XO, Brussels sprouts and escargot – perhaps has a little too much going on. Yet I ate it happily.
We opted for the Foie Gras Tonkatsu – a crispy foie sandwich with strawberry tomato jam and pickled daikon. Kinda perfect bar food if you're OK with foie taking second billing. Nice marriage of textures, too.
"Hey man, that's probably delicious, right?" asked a stranger at the bar – flanked by two liquored up and leathery ladies of a certain age. I smiled and snapped a picture of his seared foie.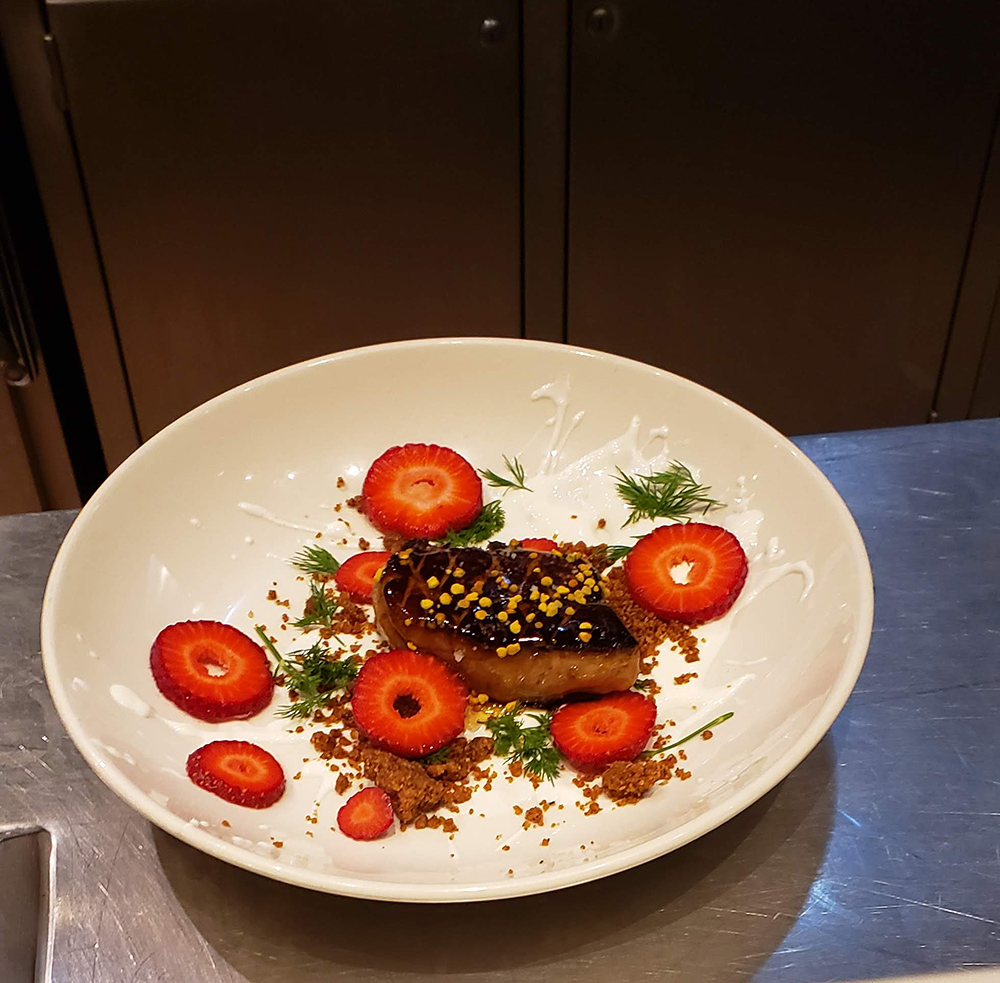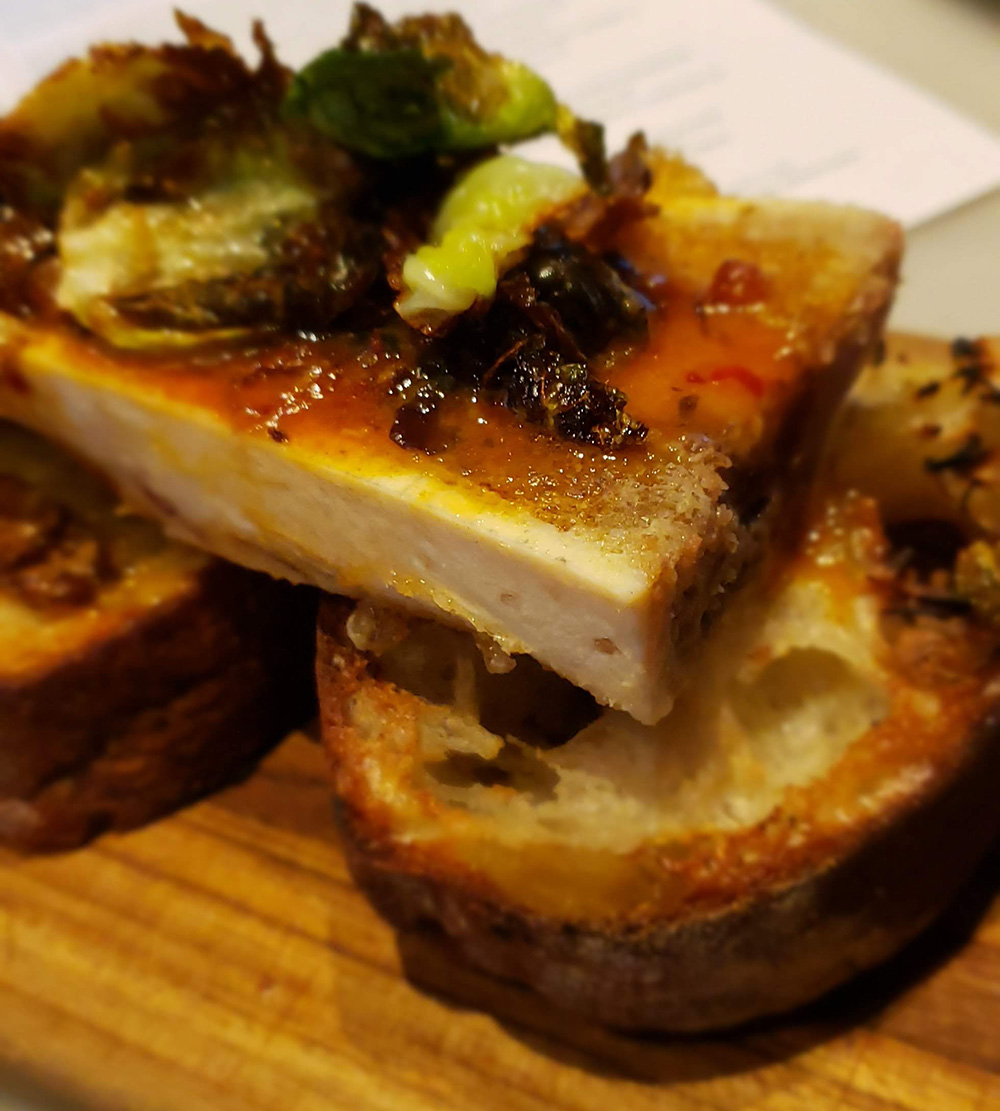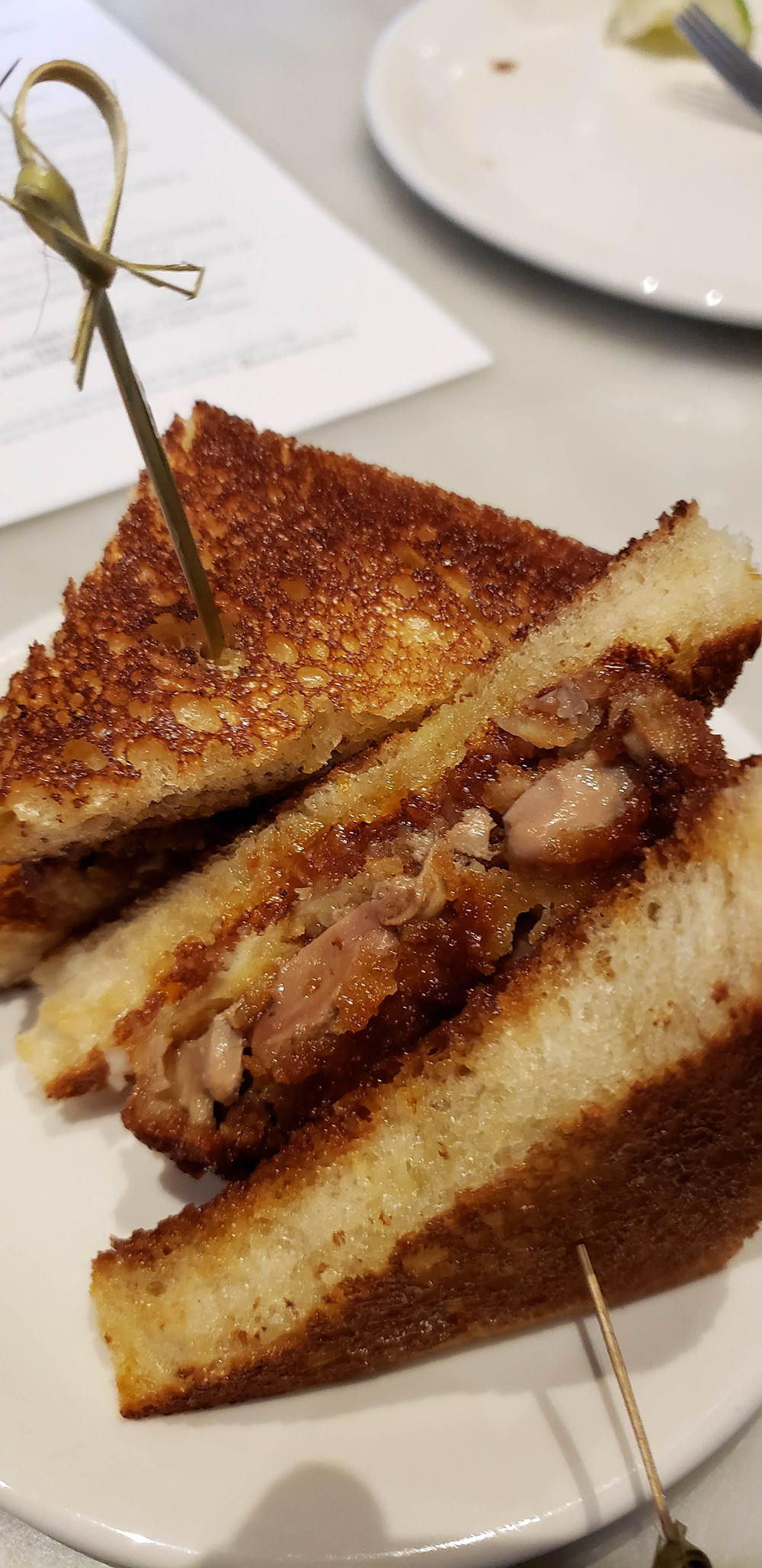 For dessert we had hamburgers.
Ok, not dessert per se, but our last course were a pair of delectable Hamburguesas, mini dry-aged burgers with a spicy kick on a potato bun.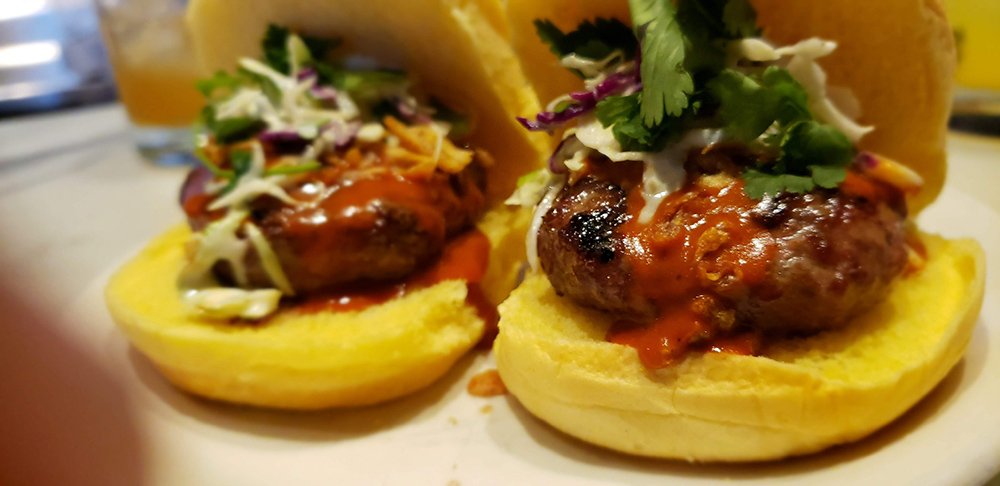 In a nutshell, Toro is the perfect place for you and your overpaid friends to meet up, get buzzed, and eat decadent small plates while ignoring a world gone mad.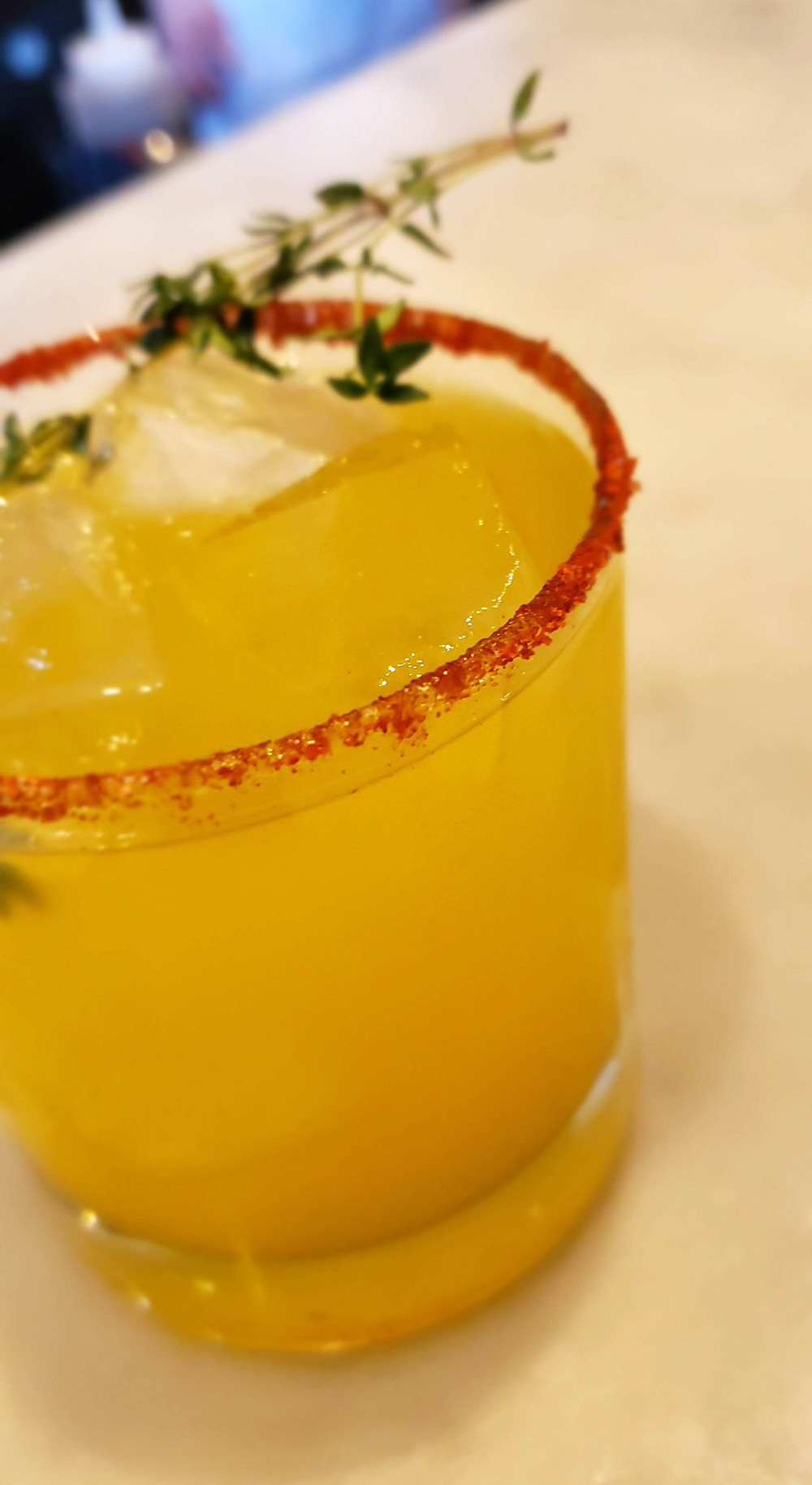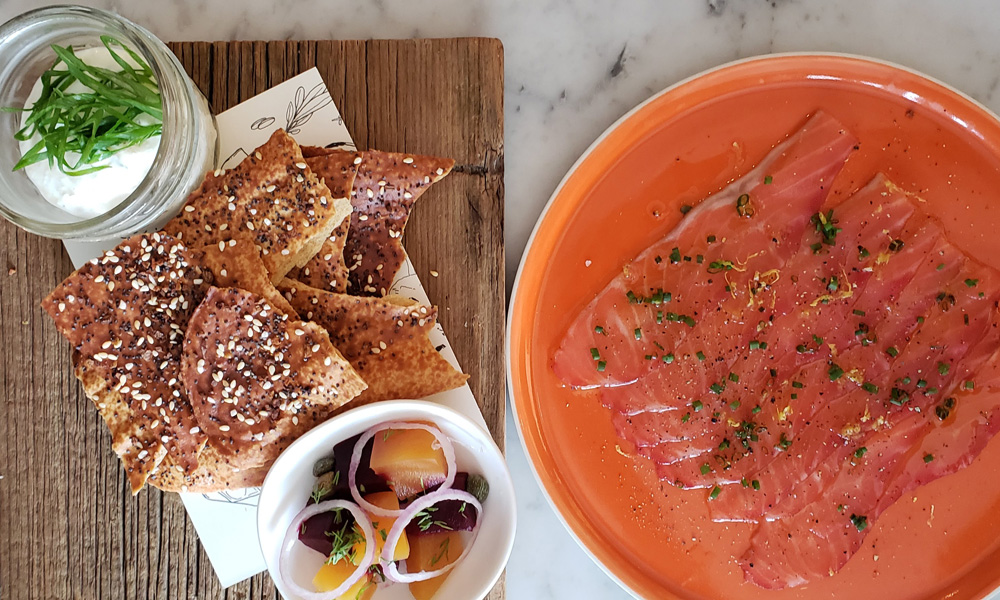 Olmsted
659 Vanderbilt Avenue, Brooklyn, NY 11238 – Map
Website
Prospect Heights restaurant from chef-owner Greg Baxtrom packs them in for dinner and recently rolled out brunch. Expect twists and turns, like a breakfast of Carrot Kathi Rolls (Carrot Pulp Falafel, Cilantro Stem Raita) or the Duck Duo, crispy duck sausage with scrambled egg and maple flatbread. And don't leave without trying their bacon, egg, and cheese Egg Rolls, as delicious as they are adorable.
The tight and thoughtful dinner menu includes a scrumptious Duck Liver Mouse, a clever Beef Tartare, Heritage Pork with Raclette, and other seasonal curve-balls. Toss in a playful cocktail menu and you've found the perfect spot for those who like a dash of quirkiness on the plate.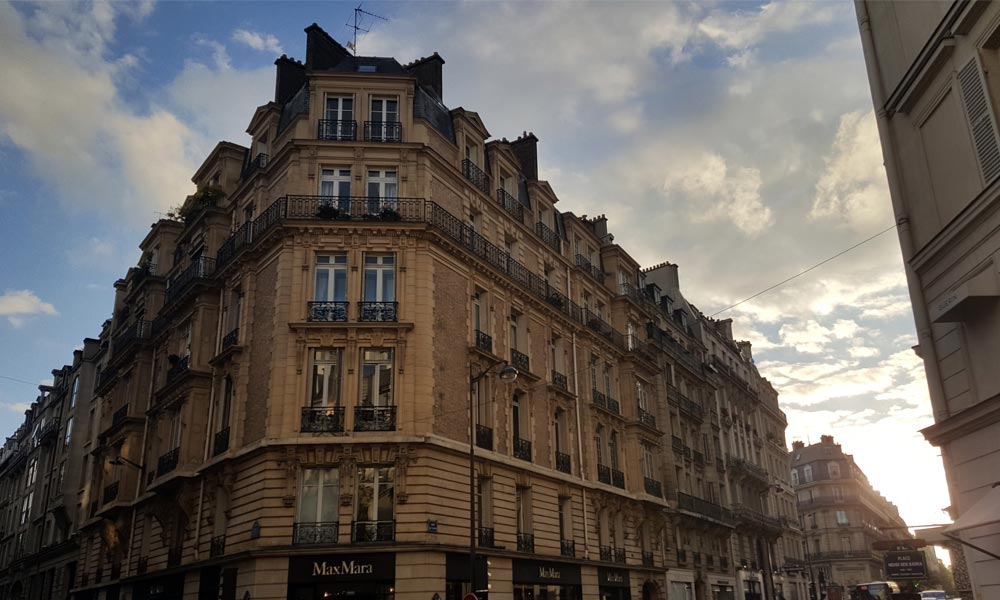 On your fourth trip to Paris, you take less pictures and enjoy more actual moments. Best to live like a local. We rent an apartment and stock up on breads from Poilâne, french butter, various cheeses, some fromage de tête. Good coffee. And the inevitable bottle of Orangina. 
The Google Map below has more restaurants than you could see in any one trip. I wound up having super memorable tasting menus at Frenchie and Ellsworth, and a nice meal at Ore in Versailles. But we also had excellent low key bistro meals, enjoyed Pizzeria Popolare, and some cocktails and charcuterie at aveK.
One of my favorite spots, L'Avant Comptoir, was closed the night I visited.  And I regret not getting to Clown Bar or the Experimental Cocktail Club.
There's always next time.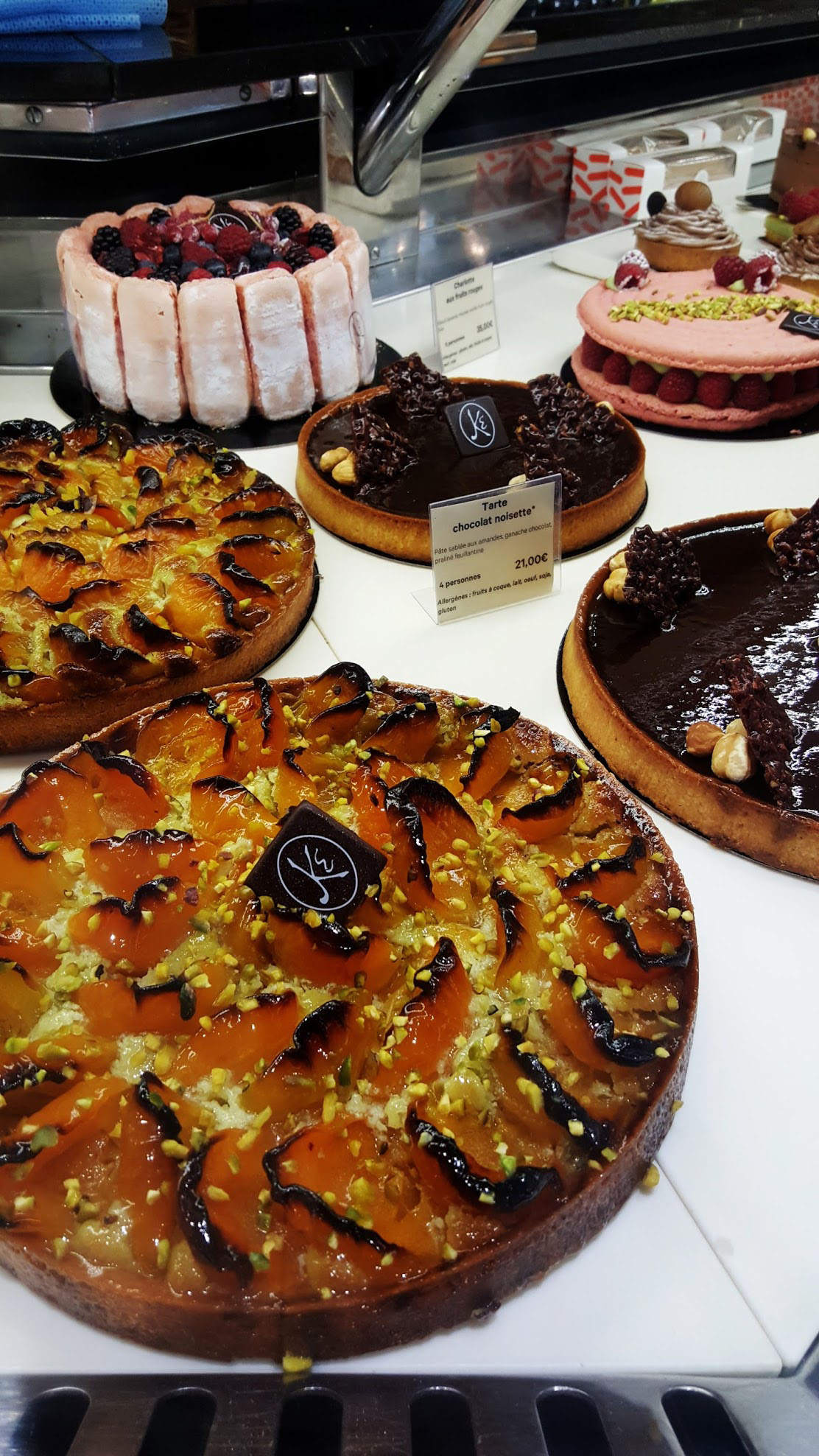 Between the historic sites, architecture, museums, churches, parks, and restaurants… there's a whole hell of a lot to do in and around Paris. Check out our Google Map for some ideas.
Links
Eater Paris
Time Out Paris
Lonely Planet Paris
To the GoogleMap above