BLACK GIRL MAGIC LIGHTS UP THE OLYMPICS
Black Girl Magic is a terminology that has increasingly picked up steam for various reasons. In this context Black Girl Magic is attributed to the historic actions of three specific women in the 2016 Olympics. Michelle Carter, Simone Manuel and Simone Biles have literally delivered performances for the ages.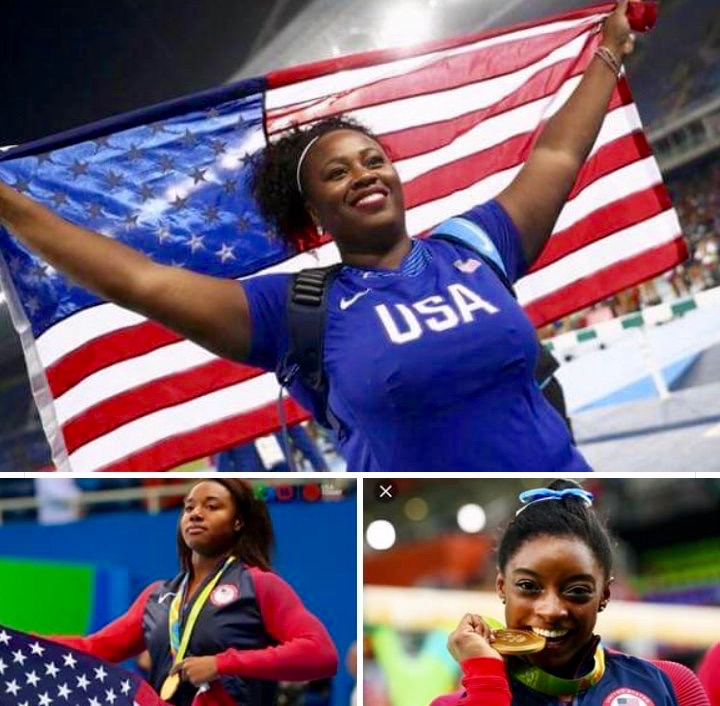 In dramatic fashion Michelle Carter won the Gold Medal in her final toss against the defending champ. This Shot Put placed her in the history books as the first American woman to ever win this contest. The Shot Put Diva's accomplishment also continued the championship legacy started by her father, Michael Carter, who won multiple Super Bowls and a silver medal in the same event.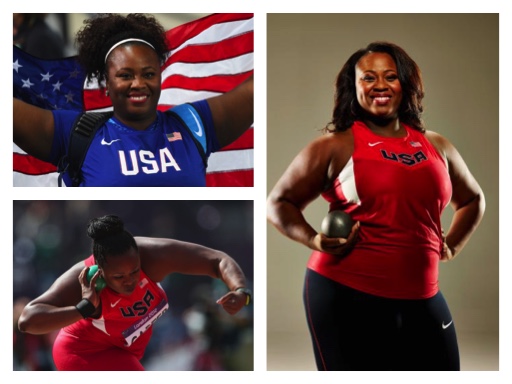 An Olympic record of 52.70 seconds was set by The United State's Simone Manuel and Canada's Penny Oleksiak in the 100 m freestyle. This record breaking race resulted in a Gold medal being awarded to the first African American woman in an individual swimming event. The poignant words she shared after her monumental win were just as significant. She acknowledged the ones who came before her and embraced being an inspiration to others that will follow her. For good measure she also won a Gold medal in the 4 x 100 m medley relay and two silver medals in the 4 x 100 m freestyle relay & 50 m freestyle.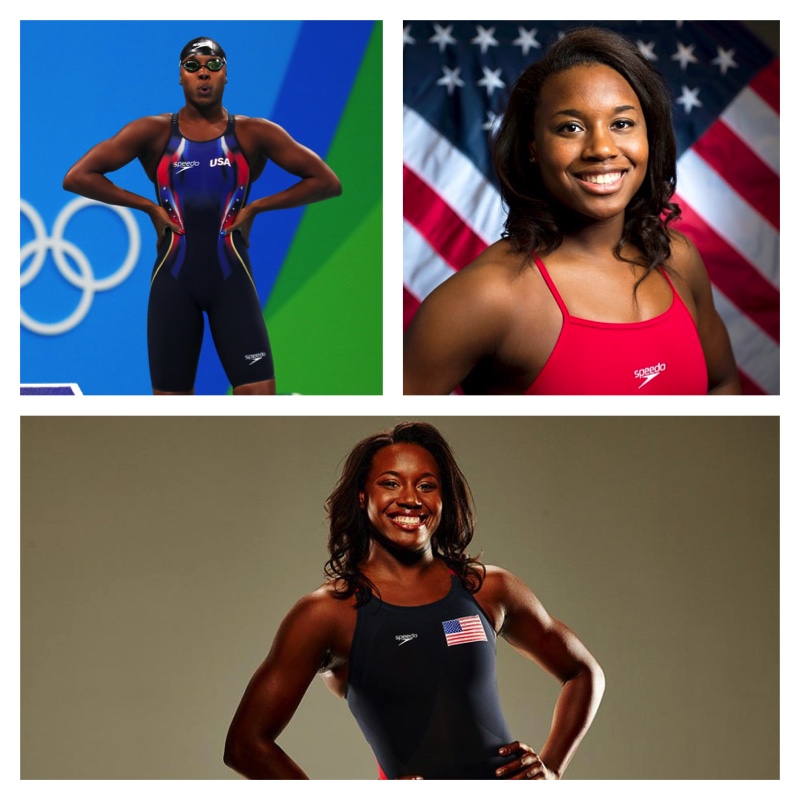 Already viewed as one of the greatest gymnast ever at the young age of 19, Simone Biles did not disappoint in this year's Olympic games. Her energetic style shined from the beaches of Copacabana through every television set that was tuned into her brilliance. She didn't win one or two or three…but FOUR Gold medals!!!! Those were earned in the Team, All-around, Vault and Floor exercise. Simone also earned a Bronze in the balance beam to close out her first Olympic experience. Medaling in each event she participated in sure wasn't a shabby way to debut.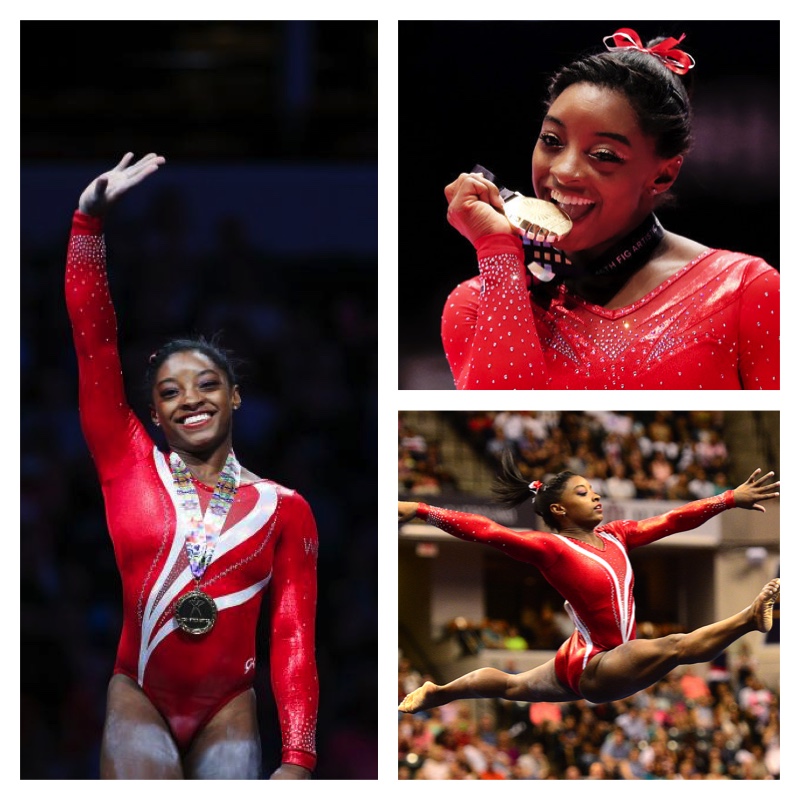 The performances that these athletes delivered were important firsts for African American females that must be recognized and celebrated to the utmost.
That Black Girl Magic is another important step towards eliminating all roadblocks or boundaries placed in or out of our communities.
Ray Romano's Dad Comedy Hits Home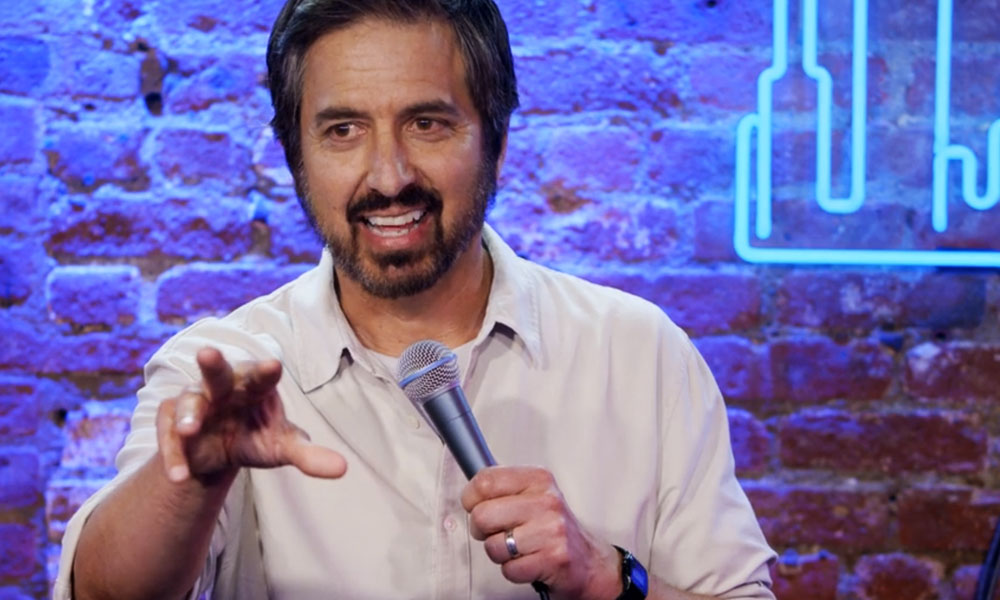 For his latest Netflix special, comedian Ray Romano returns to the Comedy Cellar doing two surprise gigs for unsuspecting fans. 
The Worst Thing Marvel Ever Created – Caravan Of Garbage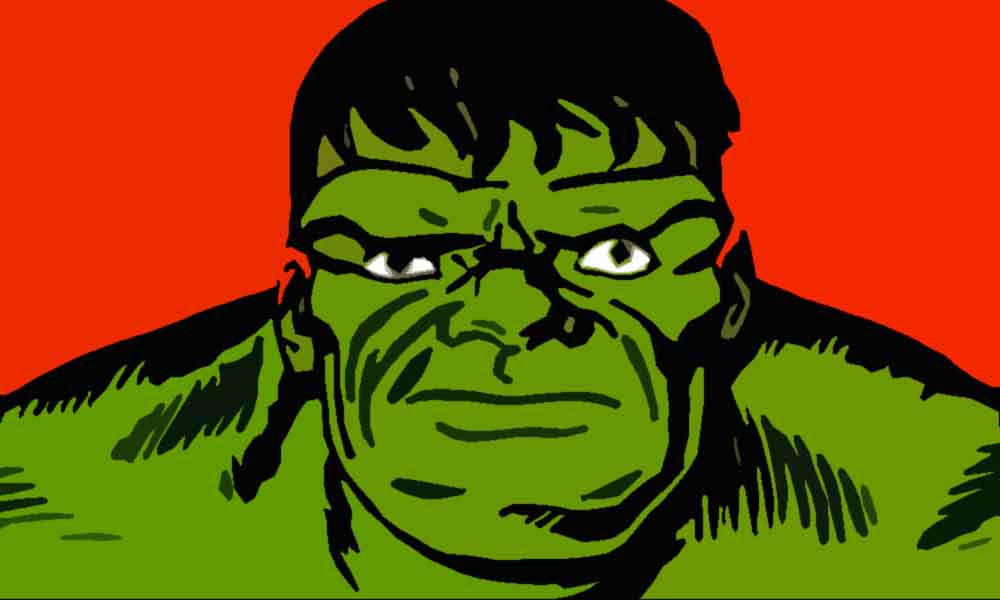 YouTube content creator Mr. Sunday Movies makes hysterical mincemeat of The Incredible Hulk's 1966 animated series.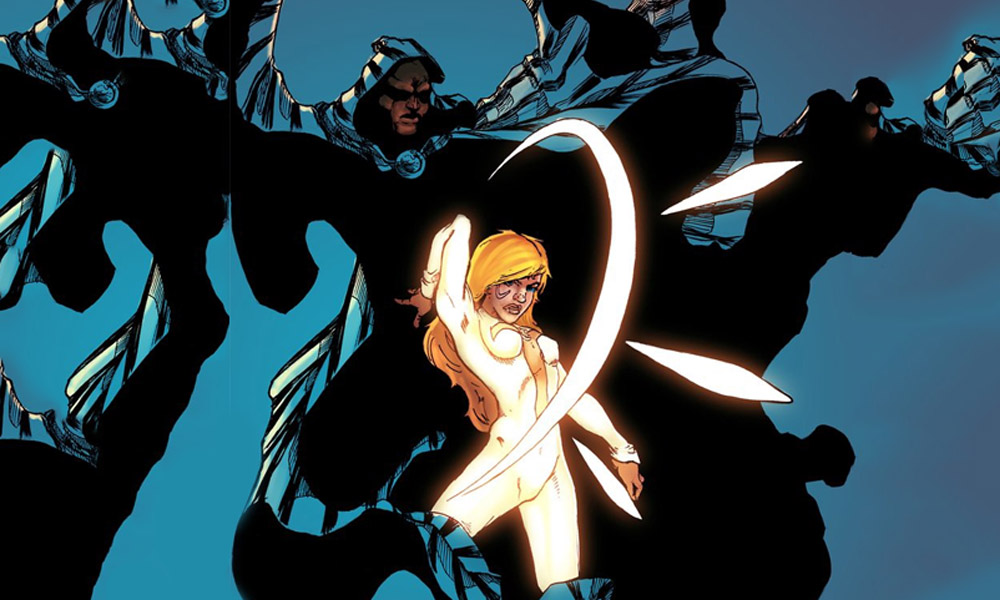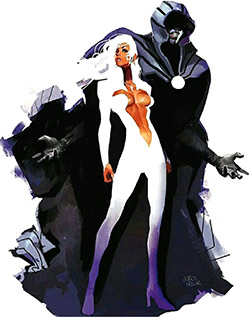 Refreshing, young, bold, new, and different seems to be the formula Marvel is hashing out with its new TV series Cloak & Dagger. Last year Marvel branded its first series on Hulu with The Runaways, which for the most part was positively reviewed by critics. It was one of my sleeper hit shows of 2017. Marvel knows it's basically unstoppable when it comes to super heroes on the big screen, but the comic book giant hasn't quite found commercial success on the small one. One can argue Agents of Shield was a commercial hit when it debuted but it fizzled after a couple of seasons. Since then Marvel has been trying to somehow string along any familiarity they can attach from their popular Avengers characters onto smaller lesser known characters, like Agent Carter from Captain America. Super hero fatigue is a term tossed around a lot lately, due in no small measure to the constant barrage of Marvel and DC movies. Marvel is wise to tell smaller stories involving characters we know little about in the hopes of avoiding that fatigue and staying relevant after ten years of creating a cinematic universe. 
Marvel is now partnering with Freeform to release its latest teen hero series. We can't quite delve into a Marvel TV series without going back to its comic book origins. Tyrone Johnson, also known as Cloak, first appeared in the 1982 Spectacular Spider-Man #64 issue. Tyrone, raised in South Boston, came from a humbling background. One day he and his friend Billy witnessed a robbery at their local grocery store and ultimately the shooting death of the store clerk. When the thieves fled so did Billy because he knew the officers would quickly accused Tyrone and himself of the crime. Tyrone stayed back trying his best to explain the situation to the officers but unfortunately his stuttering made it difficult for the officers to understand him. One of the officers shot and killed Billy, and Tyrone fled the scene fearing for his life, and he ultimately ended up in NYC. Struggling to get by he decided he was going to rob a rich girl named Tandy Bowen that he noticed when he arrived at the Port Authority Bus Terminal. Only someone else beat him to it. Tyrone, overcome with guilt, stops the would-be robber, returns Tandy's purse, and the two become instant friends.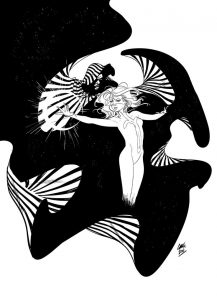 Tandy, being a teen runaway just like Tyrone, needed immediate shelter, and she accepted an offer from some strangers to stay at a nearby shelter. Tyrone went along to keep her safe, but they were soon delivered to a criminal chemist named Simon Marshall. Marshall was experimenting on synthetic heroin and testing it on runaway teens with tragic results. Tyrone and Tandy attempt an escape when Tyrone suddenly is engulfed with an immersive powerful darkness he could not control… until he was near Tandy.
Tandy herself also seemed to change when close to Tyrone – glowing bright and with light daggers appearing on her hands. They knew they were destined to be powerful together as one, and the two began to call themselves Cloak & Dagger. Suffice it to say they easily defeat their captors and escape. From the looks of the trailers Marvel released since announcing the show, it seems the series will closely tie in that origin story.
The show is set to take place in New Orleans, which makes a lot of sense since the city is well known for its legendary street magicians, and historic stories about ghosts and witches. Pair that with the abandoned classic Victorian houses scattered throughout the city and you can already start imagining the tone.
Aubrey Joseph plays the role of Cloak (aka Tyrone Johnson) and Olivia Holt plays his counterpart Tandy Bowen, otherwise known as Dagger. Not too much can be taken from the few trailers that are out, but it does seem to show the pair getting into character rather quickly after discovering their conjoined powers. It's likely that the better part of the series will be about confronting the chemist and/or company that cursed them with these powers. The show also hints at several theories based on Cloak & Dagger's comic book stories about one of them dying in order for the other to live, as it suggest the two of them can't survive together at the same time for very long.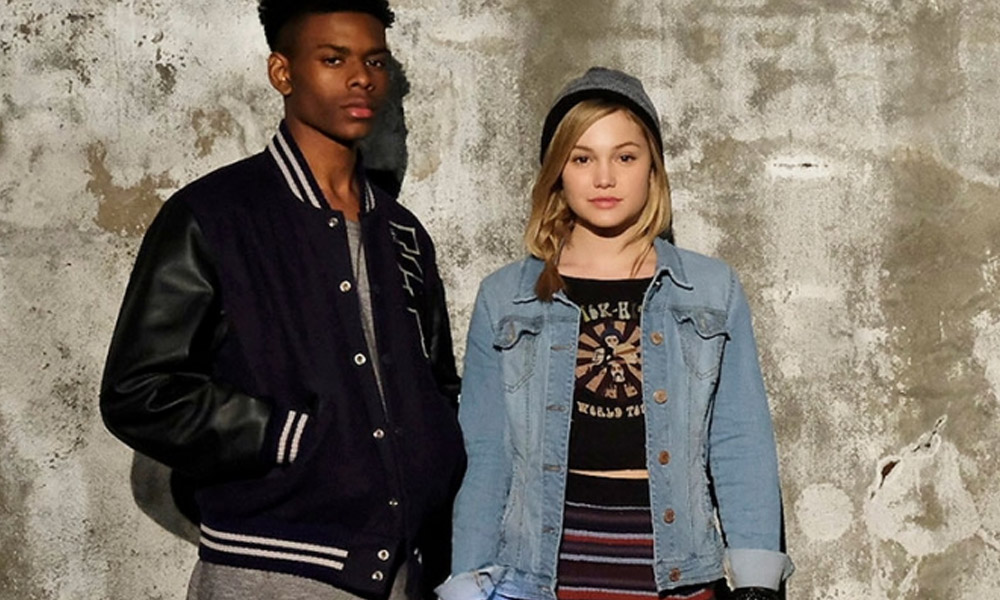 I'm personally excited for this show because it gives us something we haven't seen before, like Marvel's last TV series The Runaways. This is also good for audiences who may already be fatigued from the normal rouges gallery of super heroes they are constantly bombarded with on the big screen. Marvel maybe the only studio today that can materialize a superhero blockbuster in an instant, but it doesn't mean they have to. Creating smaller intriguing characters may in fact help build the Marvel brand more so than the next Avengers or Guardians of the Galaxy movie. I look forward to seeing what they dust off from the comic book shelves and onto the small screen.
Look for Cloak & Dagger to premiere the first two episodes June 7th on Freeform.