The 17 Best Hip Hop Albums Ever Recorded Pt. 2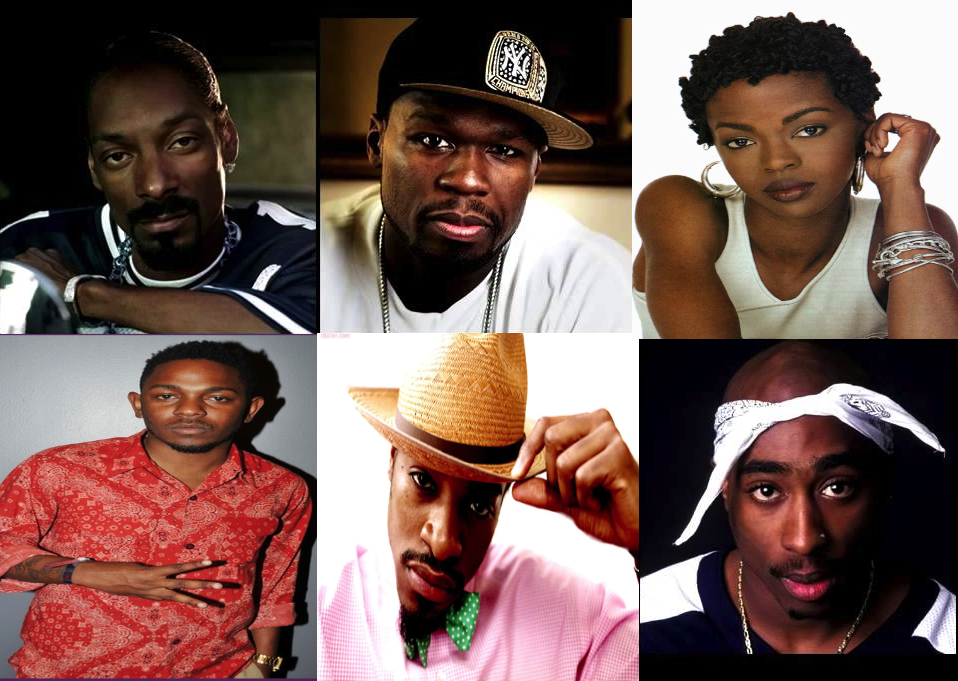 Hello hip hop Boys and Girls! Welcome back! When we last left off, you all were reveling in my list of most masterful albums ever recorded. Of course there were a few grumblings about a selection or two (you guys really don't appreciate Drake huh?) but all in all, not much else was contended. With that said and without further adieu, allow me to reintroduce myself, my name is… The 17 Best Hip-Hop Albums Ever Recorded Pt. 2
---
What can I say about this hip hop classic that hasn't already been said about this hip hop classic (did I mention it's a hip hop classic?)  Top to bottom, Low End Theory is still one of the best sonic voyages through a period known for being more innocuous than today's turbulent life and times. Q-Tip, Phife Dawg and Ali Shahid Muhammad lead us to believe that hip hop would somehow remain carefree and never grow up.  Oh how they were wrong (unfortunately). For the time being, they manged to capture hip hop's wonder years.
Produced by Skeff Anslem and ATCQ,  jazzed out samples, laid back flows and last poet excerpts provided the canvas for this classic.  You on point, Tip? All the time and on every single track Phife. Never mind Bugging Out, Butter and Jazz. Forget about Excursions, Show Business and Skypager (now there's a blast from the past.)  Low End Theory may have been considered a classic for Check the Rhyme alone but if not, certainly for Scenario and the immortal Busta Rhymes' line "Rah Rah like a dungeon dragon!"
The innocent spirit of the Native Tongue lineage (Jungle Brothers, De La Soul, LONS, etc…) was ever present on Low End Theory. Industry Rule #4080 along with a host of other transgressions however would eventually force Emcees and hip hop to grow up to become whatever it is we've become.
Honorable mention: Midnight Marauders
---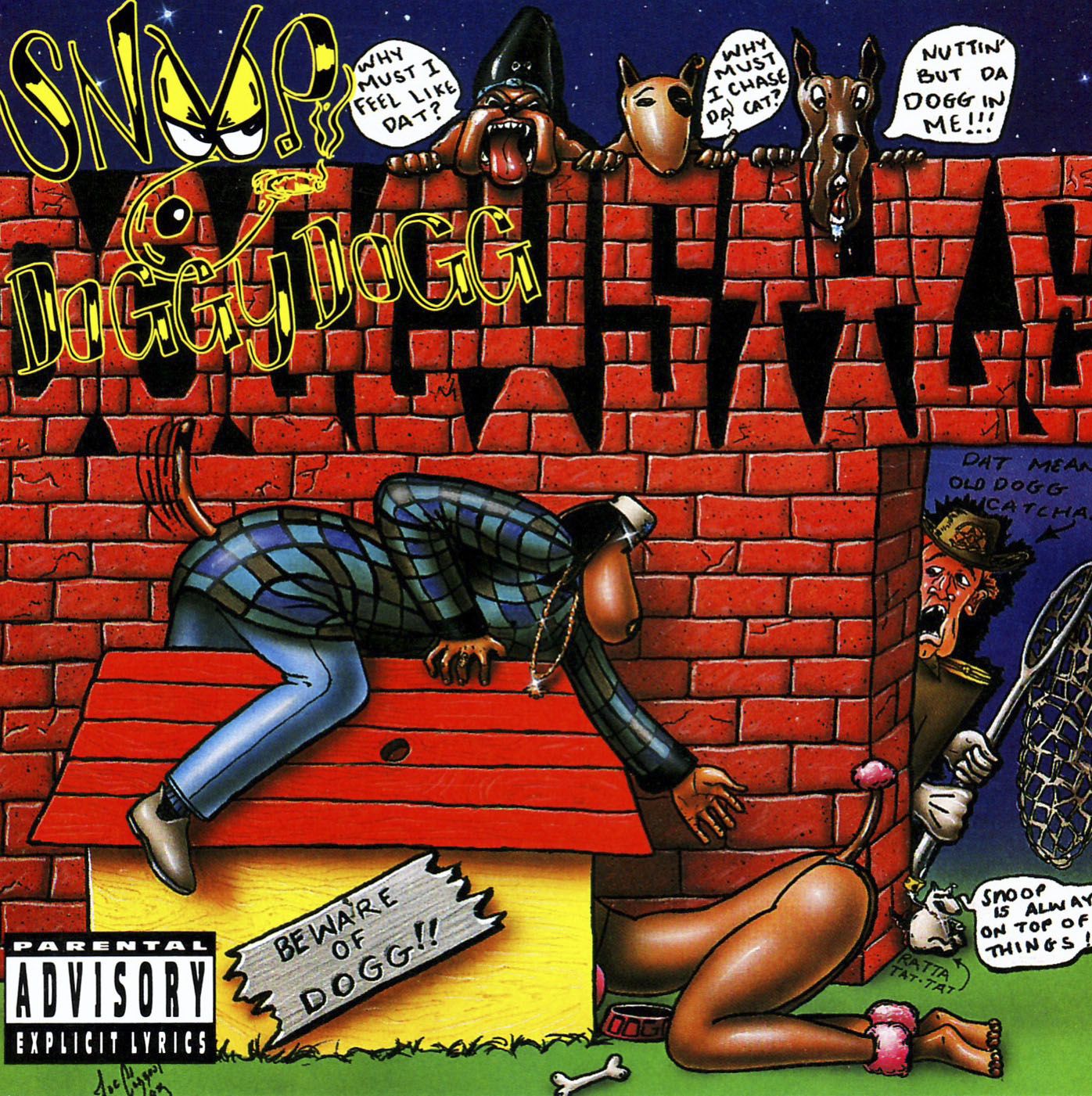 If there were ever a rapper to ooze swag and machismo, Uncle Snoop would be that rapper. In an era where swag wasn't even invented as yet, Snoop' effortless and charismatic delivery had emcees focused on not only lyrics but flows as well. What made things worse was that Snoop was also a lyrical beast who wasn't even from the East. A feature on Dr. Dre's Deep Cover did for Snoop what Main Source's Live at the BBQ did for Nas, an introduction to the hip hop universe and harbinger of all things to come. Snoop put everyone immediately on notice and we were certainly not disappointed with what followed.
Continuing his exploits from Dr. Dre's The Chroinc,  Snoop went further into detail of street life and what it really means to be a "G" (gangsta ) from the LBC. While Snoop was reveling in G Code, Dr. Dre expounded on G Funk, which provided the major musical undertones for Doggystyle. From What's My Name to hip hop staples like Gin and Juice to Doggy Doggy World featuring the stylings of the fabulous Dramatics, Snoops' inaugural offering plays like that of an Emcee born in  Cali in the mid funk 70's.
There was no mincing of flows when it came to bitches and hoes on songs like Ain't no Fun (If The Homies Can't Have None) and Gz up /Hoes Down. Snoop was as direct as they come regarding a love for graphic sexual acts. As a result of Snoops' candor, he was able to uphold the dubious time-honored tradition of federal opposition to West Coast Hip Hop. C. Delores Tucker would lead a crusade against sexually explicit lyrics in hip hop and Snoop would once again play co-defendant alongside Tupac and Death Row Records in a court of public opinion. So much for that second amendment huh? As time always tells however, Doggystyle went on to be a classic and wouldn't register a major blip now in comparison to some modern-day hip hop NC-17 offerings.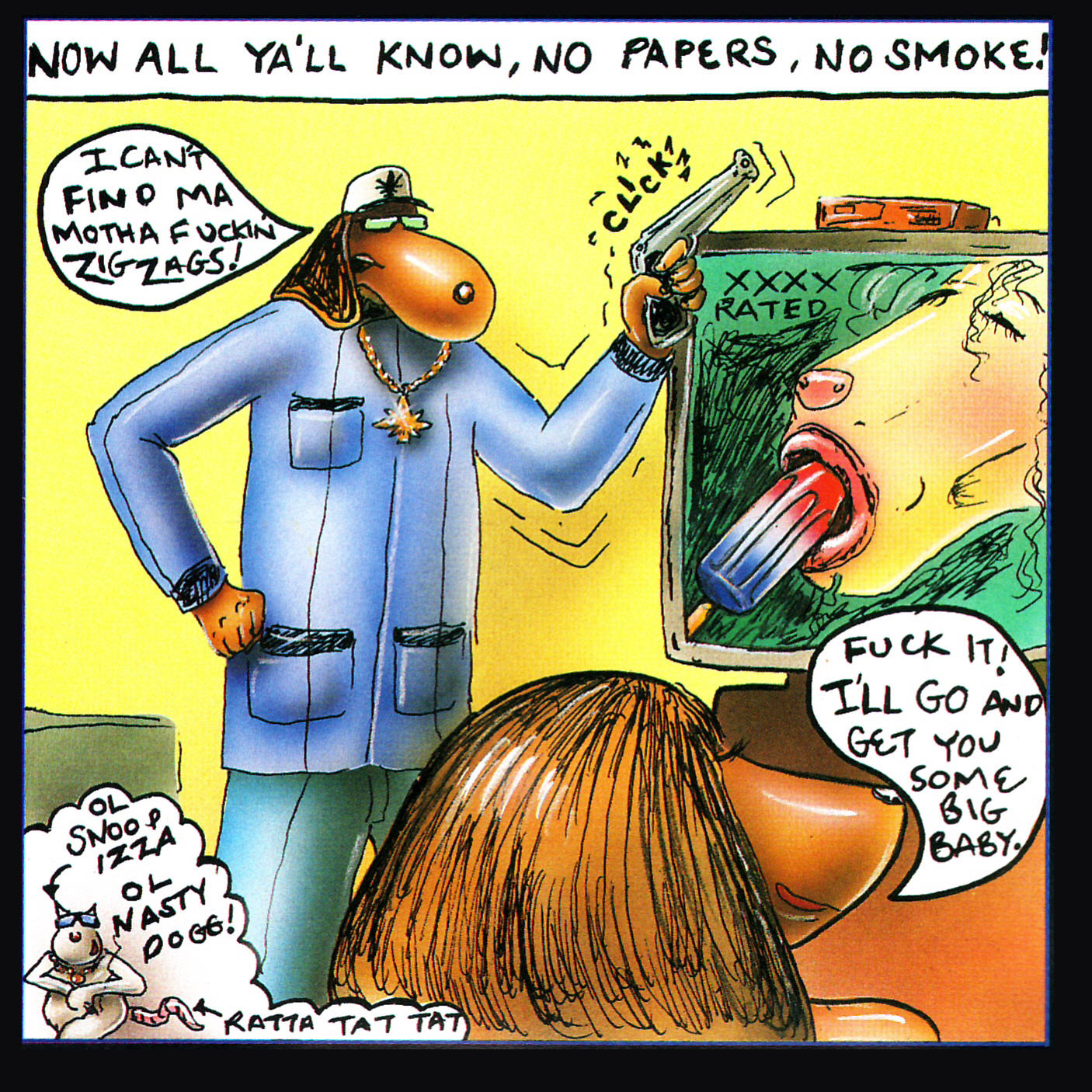 ---
Now this one took a while for me to come around to. Normally when I hear a classic, the decision is made after the first listen. Good Kid however had to grow on me (I had to listen to it twice.) Yet another artist influenced by the good doctor (Dr. Dre), GKMC is exactly that; the tale of a good Kid trying his damnedest to avoid the perils and pitfalls of growing up in a Maad City, a.k.a Compton, California. Hip hop fans are no stranger to life in Compton at this point in time (N.W.A, Game, WC.) What was ground breaking however was the we had never heard the artsy side of Compton's struggles before and certainly never one of trying to avoid the seemingly unavoidable rites of passage that is gang life and substance abuse.
There are of course the undeniable tracks (Bitch Don't Kill My Vibe, The Recipe, The Art of Peer Pressure.) Then there's the rest of the album which may not appear as standouts initially but are certainly notable (Compton, Swimming Pools, Backseat Freestyle, etc…) The beauty of what I consider the standouts is that most other fans of the album could easily and justifiably disagree with my assertion. And that is the beauty of GKMC. At any given point, a completely different track can become your favorite (I've been stuck on Recipe for at least 4 months now). So check with me in 4 months, it may be a totally different joint.
Crafted in a way that plays out more like a hip hop opera than a series of songs tossed together on an album (I think Dre has his footprint all over this), Maad City has to be digested as a collective to fully appreciate this modern-day offering to the hip-hop gods.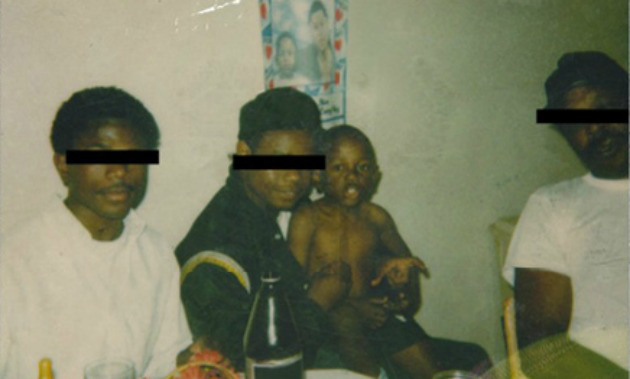 ---
Imagine the perfect setup for a hip hop comeback story for the ages. A local aspiring rapper is shot 9 times and left for dead but somehow survives, rebuilds and goes on to become one of the biggest selling hip hop artists of all time. If it were a movie (and it actually already was but humor me), it would be a hybrid Robocop meets Rocky. In this version however, Ja Rule is Apollo Creed, Dr. Dre is Mickey, Eminem is Pauly and 50 Cent is of course, officer Rocky "Murphy" Balboa. If you can fathom these implausible series of events, allow me to introduce you to Get Rich or Die Trying.
In what I consider to be the rise of the last great gangster rapper, Get Rich or Die Trying was a tectonic shift in hip hop's landscape. Curtis Jackson a.k.a 50 Cent seemed to channel the spiritual rebirth of Tupac Shakur for his debut release.  The parallels between the posthumous Tupac and the almost posthumous 50 were uncanny.  Complete with built in arch rivals and survived assassination attempts, it was only fitting then that the good Dr. Dre would play the role of architect once again for yet another offering to the hip hop council.
From the minute the first song drops (What Up Gangsta) and throughout, Get Rich or Die Trying goes f*cking hard! Hard-hitting, unyielding and lacking in subversion, 50 was as raw as ever on his maiden voyage and somehow equally charming With staples like In Da Club and 21 Questions, 50 ensured that the streets and the suburbs would never have to  decide between where to get their hardcore hip hop and were to get their party anthems.
Currently 6 times platinum to date,  Get Rich or Die Trying was critically acclaimed and received the kind of love that can only be rivaled by chubby children's desires for pastry ("I love you like a fat kid love cake!")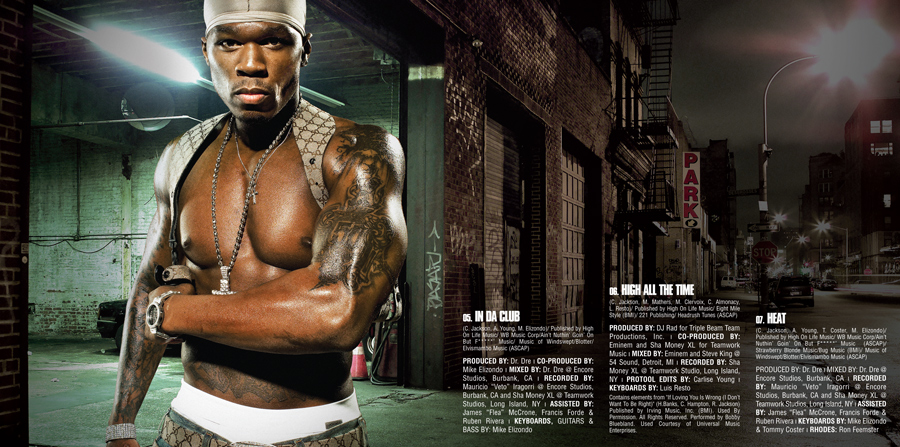 ---
What in the f*ck did I just hear? And how many dudes where on that track? And why were all of them nice? And who did that track? And is his name really Old Dirty Bastard?! Countless questions were asked after the release of Enter the Wu-Tang / 36 Chambers by the Wu Tang Clan. Thankfully they would all be answered throughout the album and on many other solo efforts to come.
The Wu-Tang Clan, comprised of 9 members (and about 1,000 affiliates) hailed from Staten Island, New York, more affectionately known as Shaolin. The Wu had somehow managed to seamlessly marry another beloved part of urban culture on their debut effort; KUNG FU MOVIES! Samples from karate movies interwoven with hardcore lyrics, countless flows and new slang to decipher left fans reeling for more (we love jargon in our hip hop music.) From Protect your Neck to C.R.E.A.M to The Mystery of Chessboxin, fans spent countless hours not only enjoying the classics, but also arguing as to which member was better than the other. Although a group album, there were several somewhat solo tracks on 36 Chambers (Method Man, Can it be All So Simple) that were perfect setups / preludes for future solo albums in store (Tical and OB4CL respectively).
The Wu Tang Clan represented a movement in hip hop culture. It seemed like being  solo artist became a thing of the past post the arrival of Shaolin's finest. Every self respecting emcee thereafter had to squad up with a team of equally prominent emcees to even make a serious attempt for the hip hop dominance.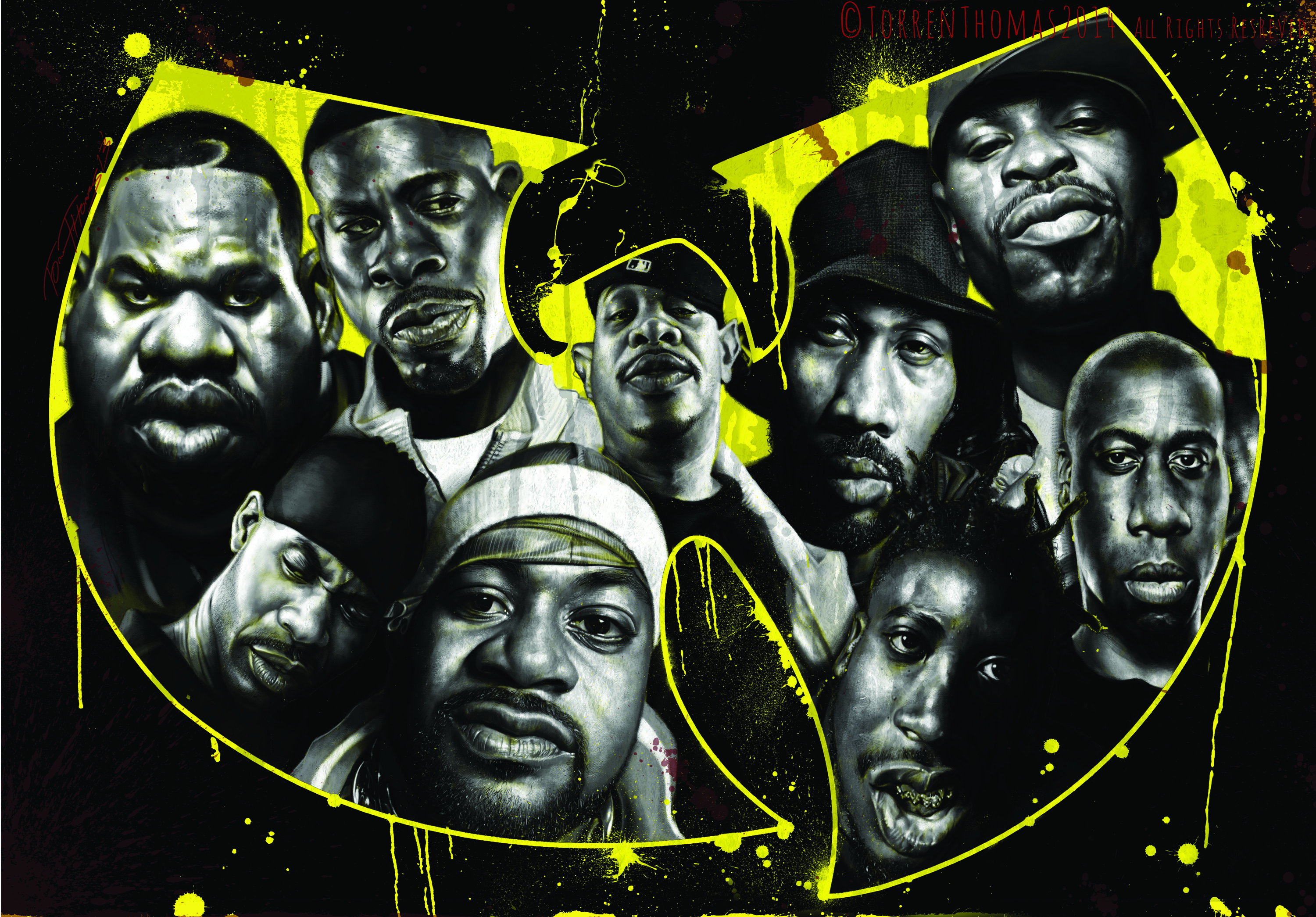 ---


Look what the Chef done cooked up! Although Only Built 4 Cuban Links was Raekwon's solo offering from the Wu-Tang Clan, the entire crew's fingerprints were all over this classic. So much so that Ghostface Killer could've easily played the alter ego role of Batman to Raekwon' s Bruce Wayne (and on most tracks, it was very hard to distinguish who was Batman and who was Mater Bruce.)
In what is regarded as one of the Wu-Tang's Clan's best solo projects (if not the), this Rza composed installment in the Wu chronicles produced many grimy songs with cinematic samples and more kung fu undertones. OB4CL provided the score for anyone aspiring toward street life. Rife with tales of a drug dealers' day-to-day life and the ensuing tribulations, territorial beefs and general malaise that came with, Cuban Links played almost like a how to for maneuvering in and out of the game. OB4CL is the kind of music Tony Montana would've listened to had he migrated from Jamaica instead of Cuba (Trevor Montana?)
With smashes like Incarcerated Scarfaces, Can It All Be So Simple, Verbal Intercourse, Northstar and countless others, OB4CL is an album that withstands the test of time. Whether cruising through 125th Street in Harlem, NY on a Wednesday on your way to Grant's Tomb 20 years ago (ya'll thought I forgot huh?) or up until now, it's never a bad time to hear.. "Now yo yo, whattup yo, time is runnin' out,  it's for real though, let's connect politic – ditto…"
---
Did I say biggie was the only one to ever pull off a double album? I still stand by that statement. Although a very good album when taken in it's entirety, disc one of All Eyez On Me could arguably be Tupac at his finest.
Tupac was at the forefront (if not one of the major causes) of the East Coast / West Cost beef during the mid to late 90's. Recently released from prison and with new allegiances to Suge Knight, Dr. Dre and Death Row Records, Pac's persona and lyrics were at an all time high. A master at converting life experiences into high art then evoking high levels of empathy from the listener, 2Pac was more than primed for this album and especially after multiple scuffles, shootouts, robberies,  failed attempts on his life and incarceration. After all that, the only love Pac had left was for California. He did however channel his scathing disdain and unrelenting lyrical assaults for all his perceived enemies (B.I.G, Puffy, Jay Z, Nas, Mobb Deep, etc…).
Released in 1996, All Eyez On Me was Pac's official declaration of allegiance to the Wesside. His East Coast roots were forever prominent in his delivery however and especially on Got My Mind Made Up featuring Daz Dillinger, Kurupt, Redman & Methodman. Forever the introspective militant, Pac also manged to take us on an emotional roller coaster on other standouts tracks like Ambitionz Az a Ridah, How Do U Want It,  California Love and basically throughout the entire friggin album!

Tupac was  murdered unfortunately later in the same year of All Eyez on Me's release and yet another example of a  prominent artist cut down in their prime (We had no idea what was in store 6 months later.) Pac would go on to release several posthumous albums and given his insane work ethic, may still be releasing albums for years to come. If any of them ever prove to be half as good as All Eyez On Me, they would probably also be worth showing a little  love.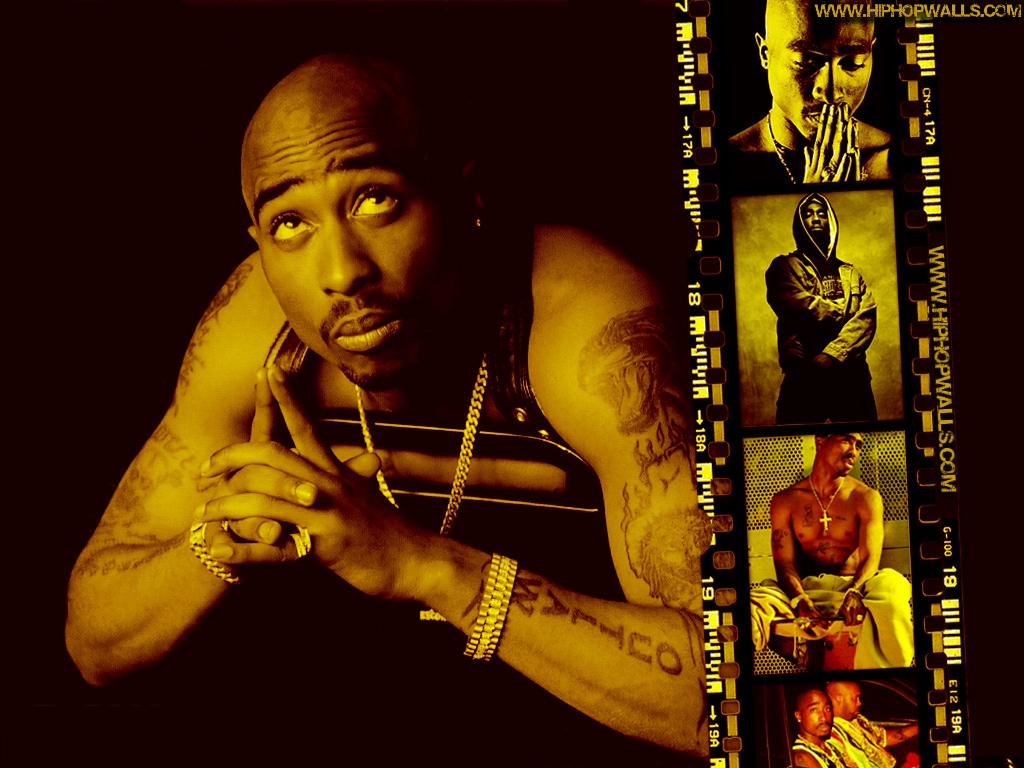 Honorable Mention: Makaveli
---
Two Words; Lauryn Hill. Nuff said. Nearly 20 million records sold worldwide and one ridiculously talented artist aside, The Fugees sophomore effort, The Score, was a refreshing breath of nostalgia that landed smack in the middle of hip hop's gangster and new age disco eras.
Produced primarily by the Fugees themselves (Wyclef Jean, Pras, Lauryn Hill), with additional production from Sallam Remi, Diamond D, Jerry Duplessis and a select few, The Score appeared to be big budget nod to ATCQ, Native Tongue and the days of yore. The rhymes were playful yet introspective and the skits were hilarious ("Not Bishop, bullsh*t!")  Now classics like Killing Me Softly and Ready or Not and the support of the many Haitians hip hop fans gave the album widespread notoriety. Even Pras's rhymes were bearable. The Score was the type of album you wouldn't have to dive for the volume button if your unsuspecting grandma walked in the room because all ages could partake without being offended. Don't think grandma would appreciate blasting N.W.A. at high volumes however.
The Score was not the type of album where fans of hardcore lyricism could gather on the corner and hold court as to who was the most deadliest of the 3 emcees (it was Lauryn, btw.) You better believe however that every thug,  choir boy and lyricist junkies alike still had a copy of The Score in their Discman (That's what we used to listen to music back then. Didn't I already say in Pt. 1 you had to be a certain age to read this?)
The Fugees would eventually break up (much like the Fat Boys) and leave the score unsettled as it related to hip hop fans' desire for more. Each member would go on to have a measure of success in solo careers but nothing like their collective effort. Proof positive that sometimes, some things just work better together than apart.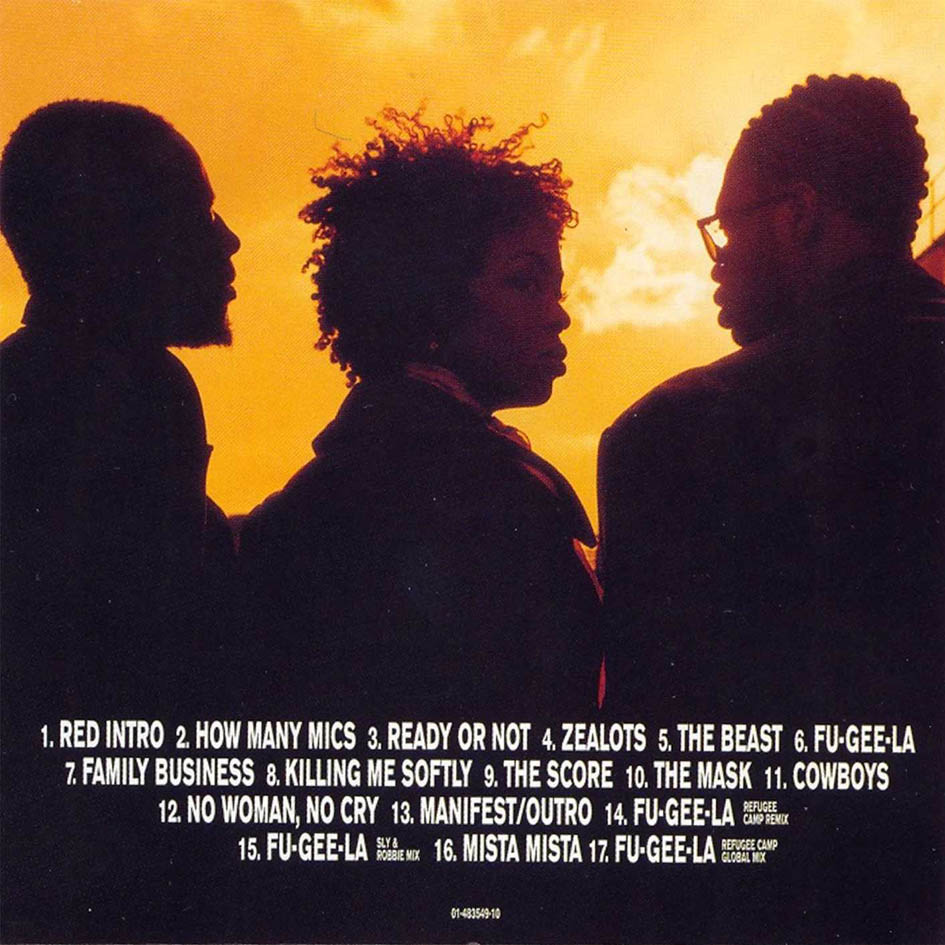 ---
In what appears to be the culmination of Outkast's two previous efforts (Southernplayalisticcadillacmuzic and ATLiens), Big Boi and Andre 3000 were at it again and about to shift the geographical power struggle in hip hop ("The south got something to say too!"!)  Aquemini was Outkast's third album and the maturity of the South's finest was clearly evident.
Produced primarily by Andre 3 Stacks, Organized Noize and a slew of live musicians, The Dungeon Family collective (the south's equivalent of Bad Boy's Hitmen) artfully blended southern styles, soul and jazz with the essence of traditional hip hop. Retaining an innovative and futuristic but purist sound allowed for seamless contributions with the likes of Raekwon (Skew it on the Bar-B), George Clinton (Synthesizer), Erykah Badu (Liberation) and Goodie Mob (various tracks).
Reminiscent of long, hot southern summers, perched on porches gazing at endless open fields while sipping lemonade, Aquemini was deeply entrenched in it's down home southern roots. The album  contained the types of songs runaway slaves would've listened to on their way to liberation. From tales of drug abuse, struggles with inequality (both musically and socially), relationships and a slew of other topics, these Atlanta wierdos with feathery pants and ridiculously dope flows managed to seamlessly combine the new and the traditional and all with a flair for the unconventional.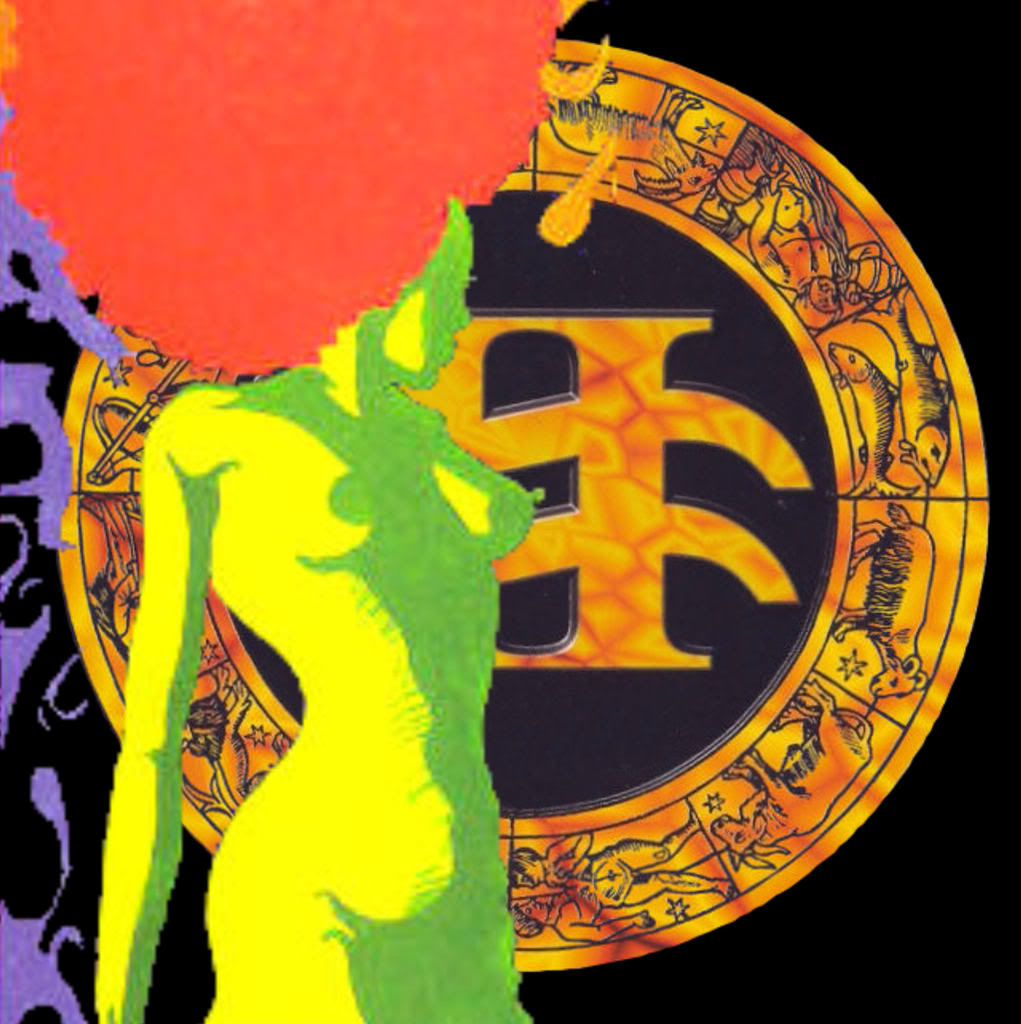 ---
And there you have it! The best albums you've probably heard at least 1,000 times (In no particular order) since high school, college, on your way to your shitty job and up until now. I'm sure someone out there thinks something is missing from this list (Supreme Clientele, Hardcore (Lil Kim), Paid in Full (Rakim), etc… but here's the thing, that's your list. You people get so sensitive when your personal list just doesn't sync up with others.
Sidebar: Let me just troll myself now and get it out of the way;
Angry fan1:"This list is bullsh*t son! What about Rakim, T.I, Rick Ross and Jeezy?! You ain't sh*t and ya momma ain't sh*t. I'ma shoot you in your face when I see you!!
Stan: No Eminem, Beastie Boys or Macklemore? You mad racist son!
4FingaProductions: Check out my new mixtape! It's dope!!
 Sidebar Complete.
Sidebar 2: Dr. Dre had his hand in several classics (Get Rich, The Chronic, Doggystyle, All Eyes on Me, Good Kid) Sidebar Complete.
Sidebar 3: You guys really don't agree with the Drake selection huh? I can't help but wonder how much nostalgia plays a role in that? Sidebar Complete
Comic Fans: Geek out with Cartoonist KAYFABE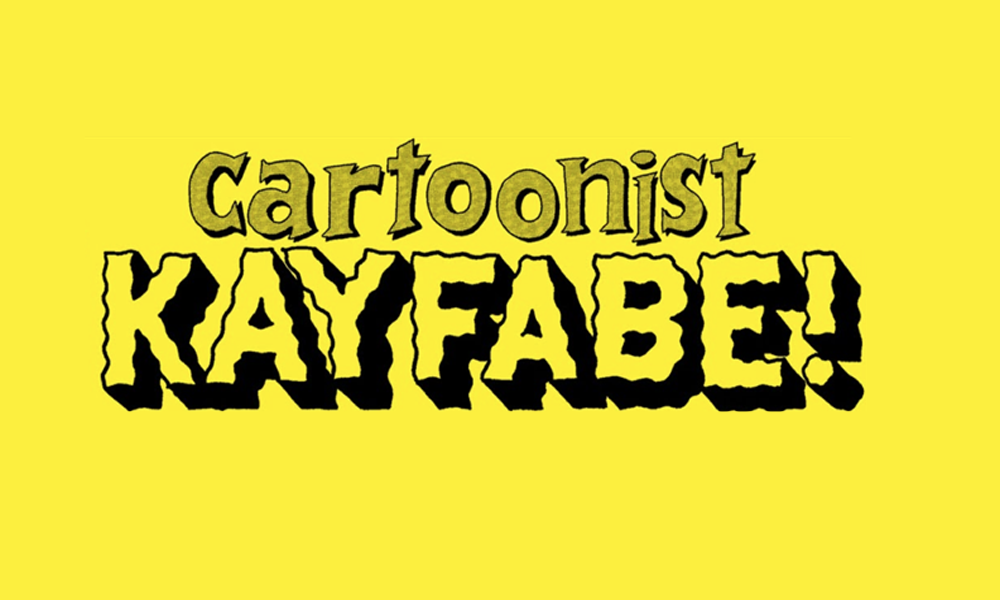 Cartoonist Kayfabe is a YouTube channel hosted by comic-book makers Ed Piskor and Jim Rugg.
Comics have come a long way since they were just for kids – and anyway, those kids have grown up and rightfully embrace it as  an artform. Cartoonish Kayfabe expertly walk you through the finer points of comic creation and appreciation, referencing some high quality images along the way.  If you're a comic geek, you will dig it – especially if you're into 90's era and independent comics.
Chadwick Boseman Forever!!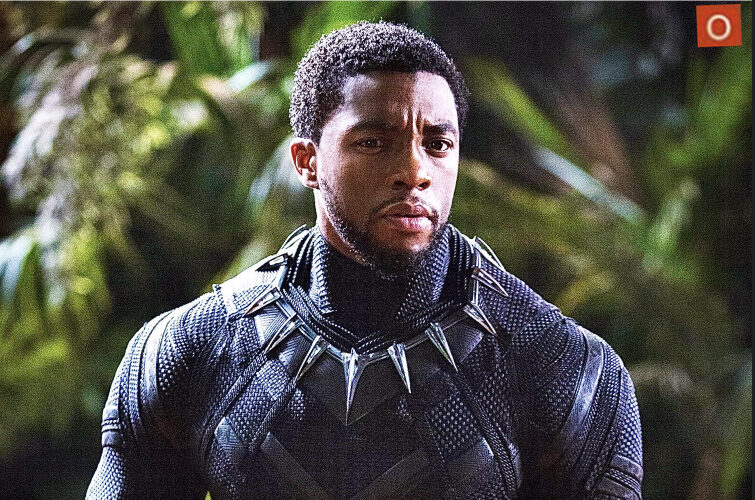 It is clear that Chadwick Boseman chose iconic roles like Thurgood Marshall, James Brown, Jackie Robinson and Black Panther with deliberate intent and for a specific purpose. In an age where positive roles for Black actors is often sparse, Chadwick managed to land and portray historical figures that made most respect his talents if not revel in his ability to transition effortlessly for one character to another. Even I had to give his African accent a solid B+ (It's the highest grade the Nigerian Standards Bureau can give for an African accent to a non African FYI.)
Holding out and preparing for these dynamic roles came with both great frustration and incredible resolve I'm certain. Not to mention the taxing ordeal of battling Colon Cancer as the grueling scheduling of filming and increasing responsibility for positive representation loomed. Even under extreme duress, Chadwick's commitment to others appeared to outweigh his own tribulations, unbeknownst to us all.
Black Panther may have been just a movie to some and that may be because some can easily rattle off 10 movies with a king of non Af-Am origin. It represented a lot more to others. Albeit imagined, imagery on cinema often accomplishes more to augment the social narrative and society itself than actual reality. If negative stereotypes influence perception then positive ones absolutely have the same converse effect.
Even in jest, the cultural misappropriation of raisins in potato salad on SNL skits directly spoke to the tampering of black culture to which T'challa championed, represented and aptly responded "Oh hell Nah Karen!"
If you don't understand the relevance of representation, it's probably because you are thoroughly represented. After all, no one is ever grateful for every breath they take until they are gasping for air.
R.I.P Chadwick Boseman. Thank you for breathing life into the possibility of Black excellence.

10 Easter Eggs of Segregation in Lovecraft Country Episode 1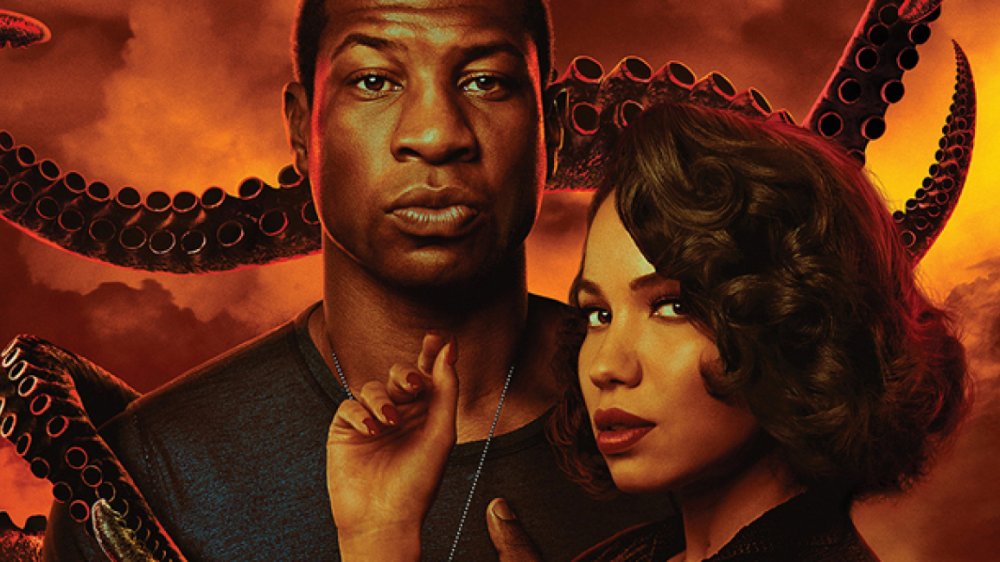 We're all familiar with movies hiding easter eggs throughout their films sending winks and nods to pop-culture references. Sometimes it will be a tip-of-the-cap to an author, actor, or creator. Sometimes it is paying homage to an inspiring series, book, or film that's near and dear to the director's heart. This week I've seen a first. A T.V. series that has several easter eggs depicting segregation and oppression that only eagle-eyed aficionado's of the black struggle might have caught on to.
Lovecraft Country is littered with important details that would fly over many people's heads, and as I watched it again, I caught more nods to the true oppression of many African-Americans during the post-World War II era.
As a film buff, nothing makes me happier than watching a review, breakdown, or hidden easter egg video on a TV show I enjoy. Yesterday I did the same with Lovecraft Country, and while many of the melanin-deficient reviewers on youtube touched on the themes of literature, horror, and fantasy, many understandably missed some of the most important historical references.
Here are 10 Easter Eggs of Segregation in Lovecraft Country Episode 1.
1. H.P. Lovecraft's little poem.
While we all know H.P. Lovecraft as an innovator of modern horror, fiction, and fantasy in literature, many people (including myself) didn't know about a poem he wrote that spoke horribly about African Americans. Lovecraft Country alludes to the poem, but never recites it. Once they mentioned the title, I went straight to my Google Search. Below is the poem called: On the Creation of N*****s (1912)
When, long ago, the gods created Earth
In Jove's fair image Man was shaped at birth.
The beasts for lesser parts were next designed;
Yet were they too remote from humankind.
To fill the gap, and join the rest to Man,
Th'Olympian host conceived a clever plan.
A beast they wrought, in semi-human figure,
Filled it with vice, and called the thing a N****r.
I'm sure Jackie Robinson beating the S**T out of Cthulhu at the beginning of the episode was a collective middle finger from the black community to Mr. Lovecraft.
2. Seating for Black People
While this may not come as a surprise to many of you, a lot of people are ignorant to the fact that, yes, black people were made to sit in the back of the bus. Many know the story of Rosa Parks' defining moment, but for decades this was the way of life for black people. Where insult to injury is predicated in the show is when the bus breaks down and the bus driver gets a local pick-up truck driver to ride the stranded passengers into the city. Immediately in the next scene, the only two black passengers were seen walking down the road into Chicago.
3. Propaganda for the Negro Soldier
In Lovecraft Country, the above poster is not shown in this episode, but instead, it's a black soldier telling other young black men that if they enlist, they can see the world. While Atticus walks by the soldier, there's a glance of recognition as if Atticus was once one of those impressionable young men, and he knows their being lied to. Black men had to be enticed to enlist by different methods than whites because it was hard to show patriotism to a country that still to that day had kept them oppressed. So, they would show a poster of Joe Louis joining the fight…why don't you? Get to see the world! Little did they know seeing the world would involve PTSD, death, and despair.
4. The Negro Motorist Greenbook
The synopsis according to IMDB.com is: "Lovecraft Country follows Atticus Black as he joins up with his friend Letitia and his Uncle George to embark on a road trip across 1950s Jim Crow America in search of his missing father." While this is true, it's not the whole story. Why are they embarking on this trip? It's to help update what many people may know as, The Negro Motorist Greenbook. Yup, just like the movie, The Greenbook. If you don't know, this book was originated by Victor Hugo Green as a travel bible for African Americans. It provided details of safe roads to travel, places for food, repairs, and lodging where they wouldn't be turned away or even worse, assaulted.
5. James Baldwin's monologue on racial divide
During one of the scenes in Lovecraft Country, we see a montage of our protagonist's road trip. In the montage we see different moments where they face discrimination, others facing discrimination, and the hardships of ignorant people with all the privilege in the world monopolizing on their entitlements. Usually, during movie montages, a composer would play a score to envoke emotions during the collection of scenes. Lovecraft Country went in a different direction. Instead, they played the monologue of James Baldwin's renowned speech at Cambridge University where he debated with William Buckley on the subject of the United States racial divide. James Baldwin was a brilliant playwright, novelist, speaker, and activist that eloquently described the plight of the black man as it still stands today. Merged with the scenes during the montage, it speaks volumes about the state of America.
6. Ice Cream stand Scene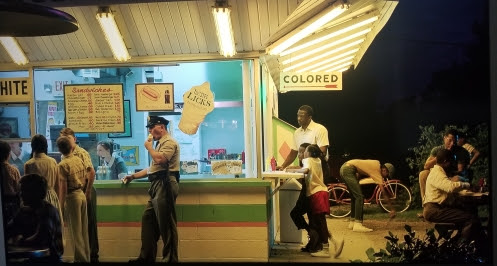 In one of the scenes in the montage, we see a black man and his children waiting at an ice cream stand for service. Right over them is a sign that says "colored" and on the other side of the stand is a group of white people with ice cream being tended to by the servers. This scene looked extremely familiar to me. When I did some research, I realized this scene was based on a famous photograph by Gordon Parks, photographer and journalist who well-documented scenes of the segregation and civil rights era. Years ago I saw his work in its full brilliant quality at the High Museum in Atlanta. The color and detail brought a realism that a black-and-white photo could never do. It made this a real thing.
7. Mother and daughter under the neon sign
This scene once again pays homage to another photograph by Gordon Parks. A mother and her daughter dressed elegantly as if they were going to church, standing under a large neon sign that says 'Colored Entrance'.
8. The billboard across from the gas station
While Atticus and company are at a gas station filling up their car, they are approached by a gas station attendant pretending to be a gorilla to mock them. Leticia holds Atticus back from approaching the man as the attendant intensifies his ignorant behavior and she forces Atticus into the car. As they pull off, you can see a Billboard for Aunt Jemima in the background. Aunt Jemima has always been a misrepresentation of black culture through the lens of the white man and advertised to his fellow man as the overall perception of black people. The image of  Aunt Jemima is a source reflection of the learned behavior of the gas station attendant.
9. Sundown towns
Two years ago was the first time I've ever heard of a Sundown Town. No, not through a history book, but as a warning about staying too late in a little town in Texas that exists today! If I didn't hear about this first hand, I would've thought it was a theme of the past, but no. There are currently county's that do not condemn the abuse of black people once the sun goes down! While the billboard here might be a relic from the past, Sundown Towns are definitely alive and well across America!
10. White walls
Not only is this one telling, but it also holds all kinds of subliminal messages. While the group finds a Green book safe haven for dining called Lydia's, they are surprised to find the restaurant is now called, Simmonsville Dinette. Still, they walk in and are greeted by unwelcoming faces. While the server goes to the back for what seems like their coffee orders, Atticus realizes that the walls are painted white. He asks his uncle to remind him why the white house was white. His uncle tells him about the war of 1812 when British soldiers torched it and when slaves were tasked to rebuild it, they had to paint it white to cover up the burn marks. This tells us two things. Lydia's restaurant was burnt down and rebuilt by trespassers (obviously for being a safe haven for blacks in this all-white town) and the blackness of this restaurant was erased and covered up by the 'white' paint. My goodness, I could go on and on about this one!
I was expecting this series to be littered with easter eggs, but knowing they have incorporated easter eggs specifically about the black movement and struggles has me fired up to see what else is in store for these characters. Did you see any easter eggs that I missed? Comment and let me know.