We are fast approaching that time of year when war rooms across the globe are on high alert!!! The brain trusts from competing sides begins to assemble and strategize weeks in advance with Valentine's Day in mind. Who are these competing sides? Well that may be as complicated as identifying the competing factions in Iraq, but I will try my best. We have husbands, wives, boyfriends/aspiring boyfriends, girlfriends/aspiring girlfriends, fiancé/fiancée, hopefuls, and the usual participants in wars; capitalists. All these stakeholders view Valentine's Day from a different perspective, but all have VICTORY in mind!!!
 Husbands/Wives: I hope she likes it/He better get me something
 Boyfriends/Girlfriends: Crazy Sex/Good Sex
 Aspiring Boyfriends/Girlfriends: Get her/Keep him
Fiancé vs. Fiancée: Say yes/Ask me
Hopefuls: Will somebody appear? anybody?
Capitalist: BUY BUY BUY!!!
Valentine's Day produces more life altering decisions than agreeing to hang out with Charlie Sheen on a Saturday night. Skeptical lovers use the results of Valentine's Day to determine their status in their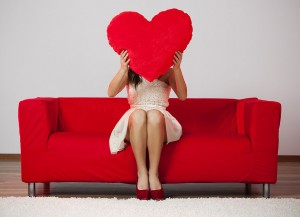 perspective relationships. Am I number one or number two? Will he ask? Will she say yes? Where is this going? All of these questions and many more provide the answers to make that fateful judgment. The results can lead to moving forward or falling back, planning a wedding or entertaining other options.
In any scenario there is always at least one consistent victor. To no one's surprise, except for those of us who think Valentine's Day isn't a commercial holiday, the capitalists usually win and increase their potential to gain even more down the road. Vendors gear up with pressure tactics in every media outlet they possibly can. Their mission is to implant that magic seed in your mind. That seed is consistently watered with the ever so subtle notion of SPEND BIG or LOSE BIG.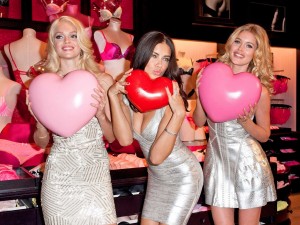 Based on the projected numbers associated with Valentine's Day, it is safe to assume that many of us let that seed grow into a forest. So before you pick up that box of chocolates, long stem roses, make dinner reservations and complete your pilgrimage to Victoria's Secret, make sure your heart is in the right place and your wallet reflects it accordingly. In other words, get back to your war rooms and state a clear objective to your confidants. It is critical you are prepared for the consequences of your actions. Any miscalculation can either lead you to the mountaintop of bliss or the depths of rejection.
There are more than enough casualties to go around and lord knows the suggested meaning of the day was killed a couple of commercials ago.