Spacecism: When Racists Don't Even Want Minorities In Fictional Outer Space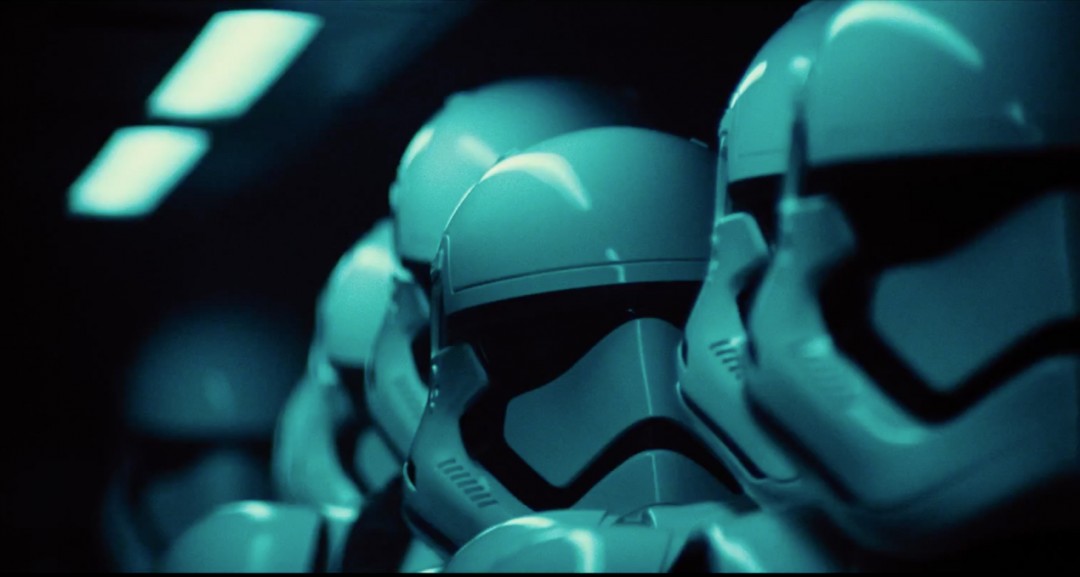 Do you know how goddamn BIG space is?! SPACE! Just think about it for a second and if you can't wrap your mind around the size of what seems like infinity, have a look at this video.
Are you back? Good. Now scoop up what's left of your brain after watching that mind blowing shit and answer one question for me… how racist do you have to be to not even want minorities in outer space?! And FICTIONAL outer space at that!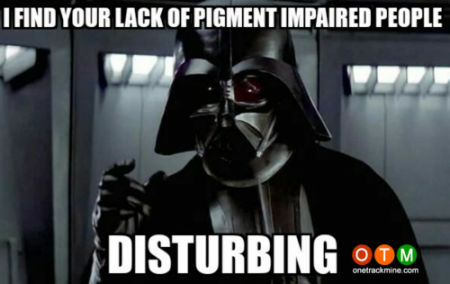 Unless you've been in the stomach of a Sarlacc for the past few days, you've probably already seen the third and final trailer for Star Wars: The Force Awakens, but not everyone is happy about it.
Claiming that J.J. Abrams (who is Jewish) imagining of the Star Wars universe is promoting "anti-white propaganda" and "white genocide," a few people (I'm guessing about 3) got the hashtag #BoycottStarWarsVII trending on social media in an attempt to garner support to NOT support the upcoming film. Apparently these 3 neo-nazi nerds were offended that none of the films protagonist are a 6 foot 5, ivory skinned, blond haired, blue eyed Adonis. Given the record breaking pre-release ticket sales, it looks like they've failed.
To add insult to injury, most of the Twitter universe took their fair share of jabs at the overtly racist overtones of the hashtag making a mockery of it and the people that started it. You can read more by clicking the link below.
Source: www.dailymail.co.uk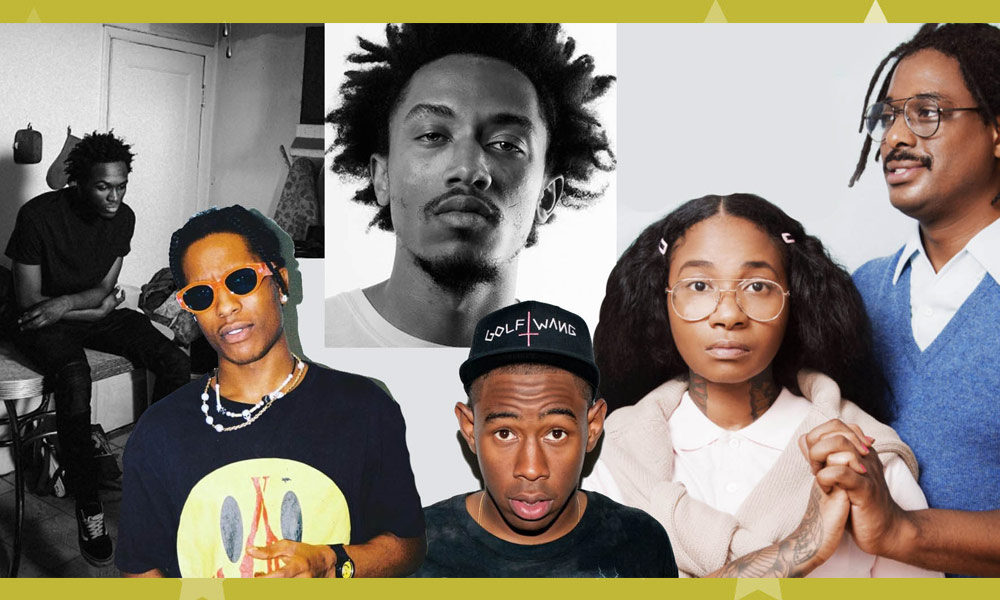 Here's five acts doing their thing in the first installment of Hip Hop Now.
Chicago rapper Saba's new record Care For Me features Chance The Rapper on "Logout."
From Everything is Fine, a collaboration between rapper/satirists Jean Grae and Quelle Chris, here's "Zero."
Tyler, the Creator stays weird and rhymes chicken nugget with fuckit on rap nugget "Okra."
Dallas rapper Bobby Sessions lost his cousin to police violence and channels that energy into the controversial "Like Me."
Rapper/actor A$AP Rocky samples Moby's "Porcelain" on "A$AP Forver."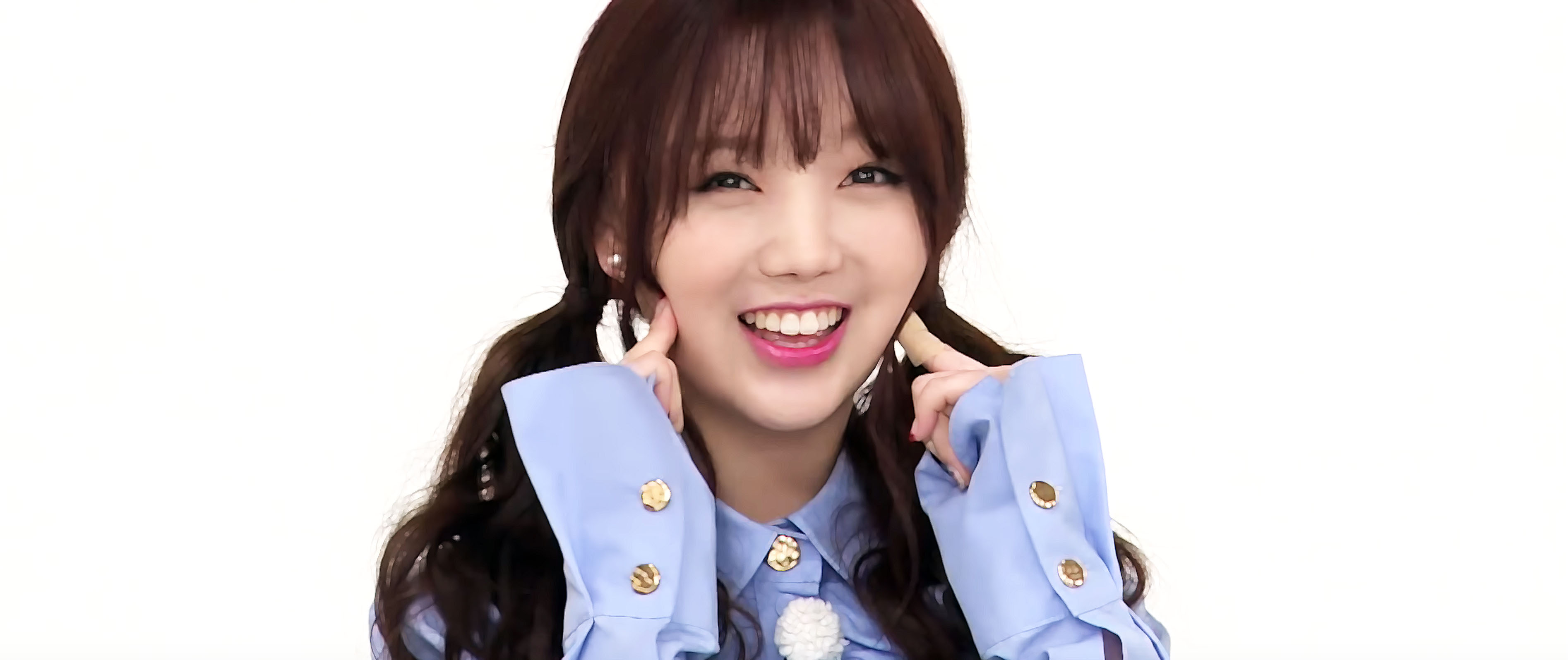 You know how you and your significant other do the baby talk thing? Come on, you do it, admit it. Sometimes you talk to each other in a childish voice or make silly little gestures that you would never use at, for example, a business meeting or at the dentist. Well, this is a whole cottage industry in South Korea and they call it Aegyo. 
Aegyo, a tool long leveraged by South Korean ladies to get what they want through sheer cuteness, has been leveraged by male and female K-Pop Idol groups to ginormous success. In fact, there are songs where one can do little cutsey gestures to the whole thing. Two popular aegyo anthems are The Gwiyomi Song and Oppaya, and there are videos aplenty on YouTube where folks of all ages and backgrounds vie for cringe-worthy cuteness. Some of these videos have millions upon millions of views. There's even K-Pop Idol shows where folks watch each other express aegyo and react with howls of laughter.
Holy cow, the more I talk about this, the weirder it gets. Yet, I can't look away.
Other cultures are jumping on the band wagon, too. Check out the videos below for some adorable examples.
https://www.youtube.com/watch?v=jcgGASL8EXo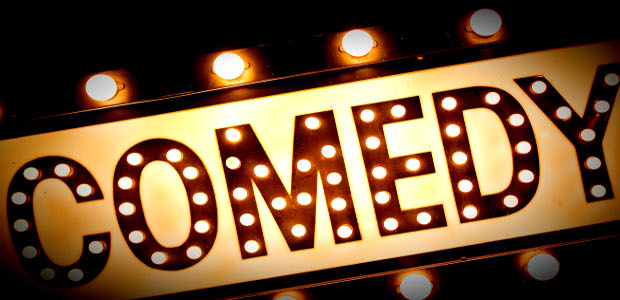 There are stars among us and they're shining brighter in each and every post. Thanks to the platforms of new media and growing creativity, we have a vast amount of refreshing personalities making their way to the spotlight. The barriers of entry have crumbled and the gate keepers are fading away.
So with the holiday season upon us let me take this time to give you the gift of laughter and share a few of these gems that should be on our bigger screens sooner than soon. Some you may already know and others you need to know. Pass it on! It's free!
FIND THEM – FOLLOW THEM – LAUGH WITH THEM
P.S – Do yourself a favor…don't watch while eating. You'll choke on your food.
https://www.instagram.com/p/Bb2ynNsjVTz/?hl=en&taken-by=iampapajean
https://www.instagram.com/p/Bb43oWxHsQ_/?hl=en&taken-by=troyinla