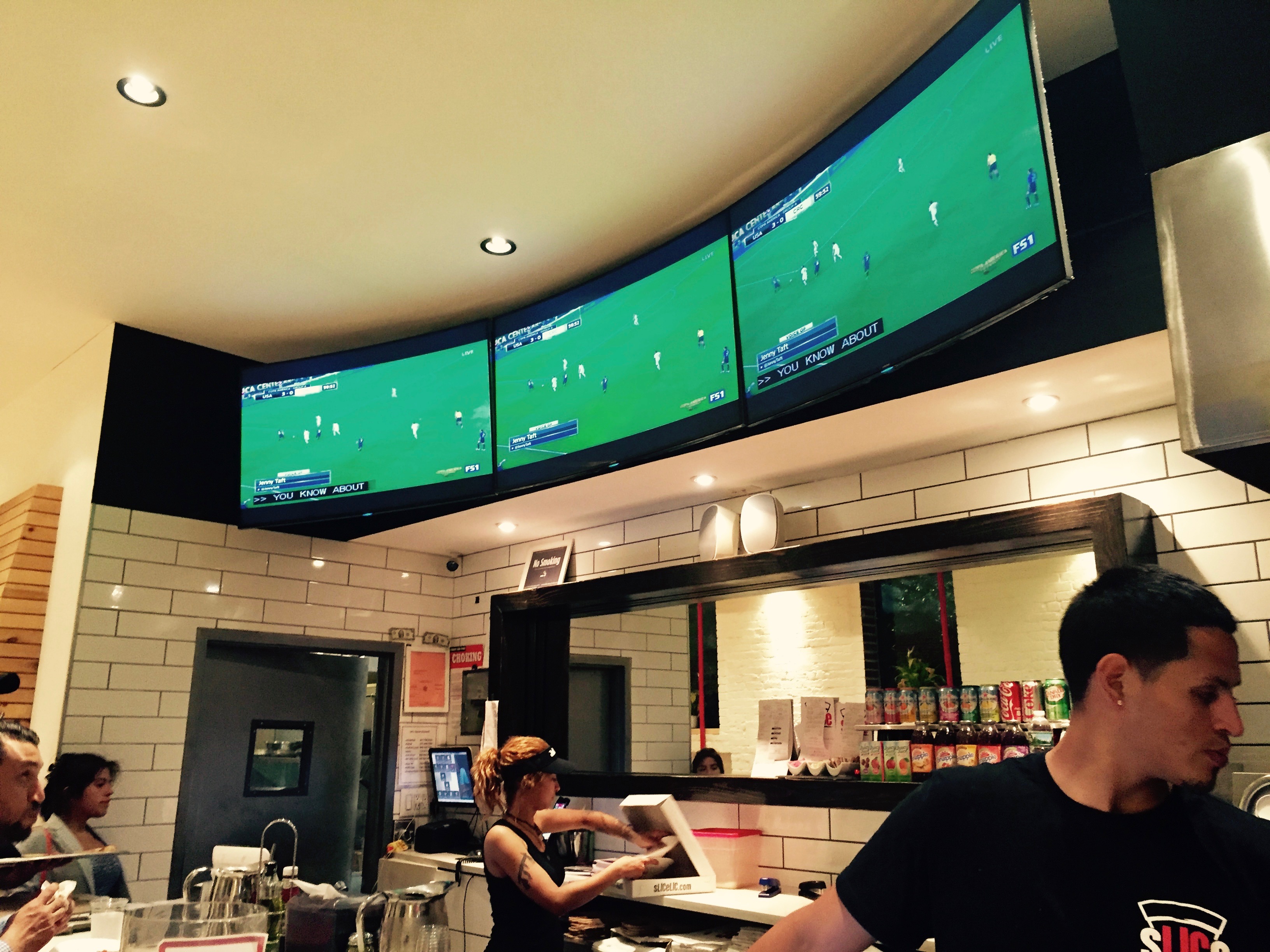 "Let me get a slice" is a common phrase known to anyone who's been to New York City. Pizza, as you may know, is practically regarded as one of the five major food groups in our daily diets. We love it, cherish it and always look forward to getting more of it! So it was music to my ears to get wind of DJ Camilo's "sLICe". I'm not talking about one of his cuts, but his pizza shop located on 48-11 Vernon Blvd in Long Island City, Queens.

It's a cool little spot where you can catch a slice and a game, or hang out on the patio with your crew or boo. Either way, your situation will be accommodated by the friendly and attentive staff.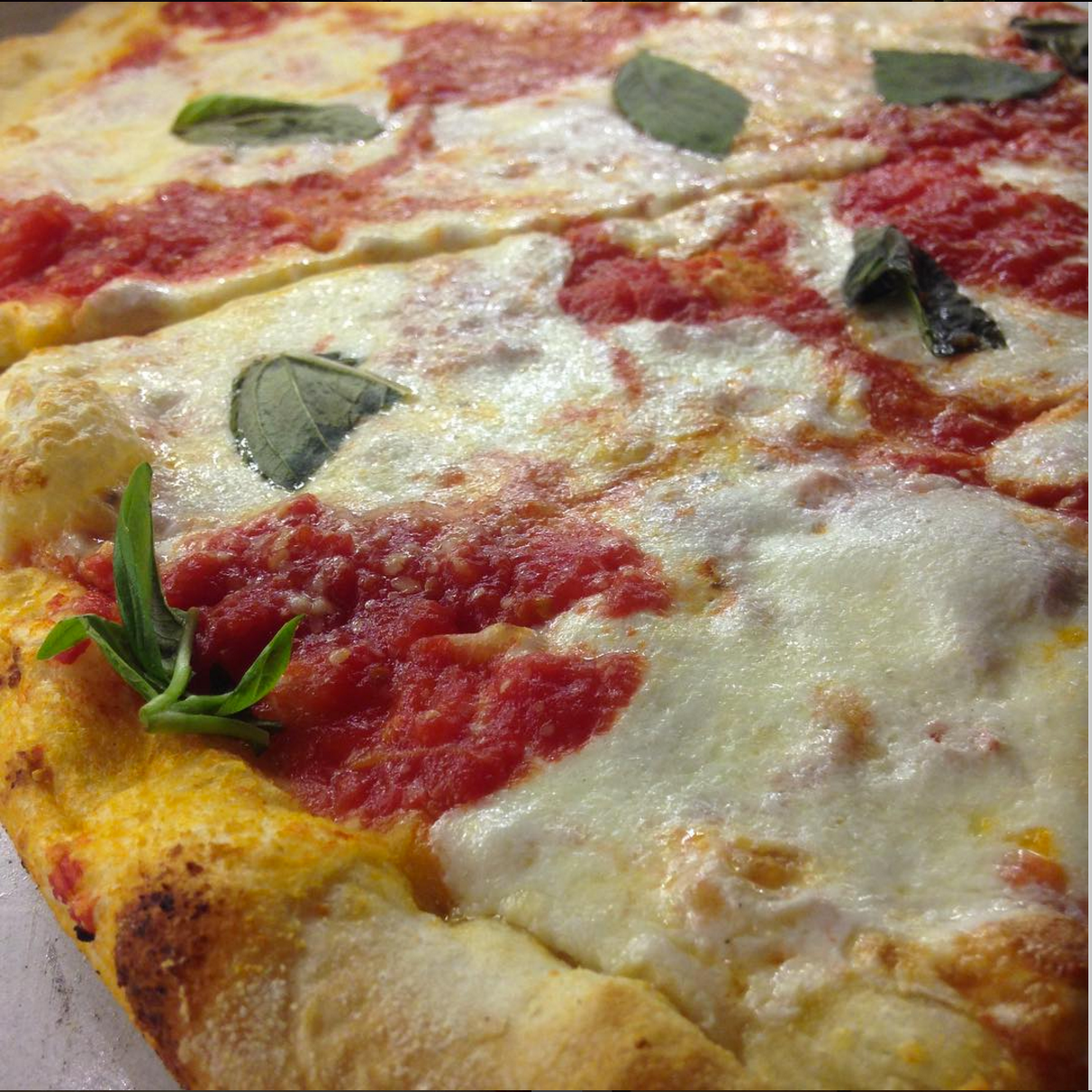 It would be difficult to find a reason not to give this place a shot.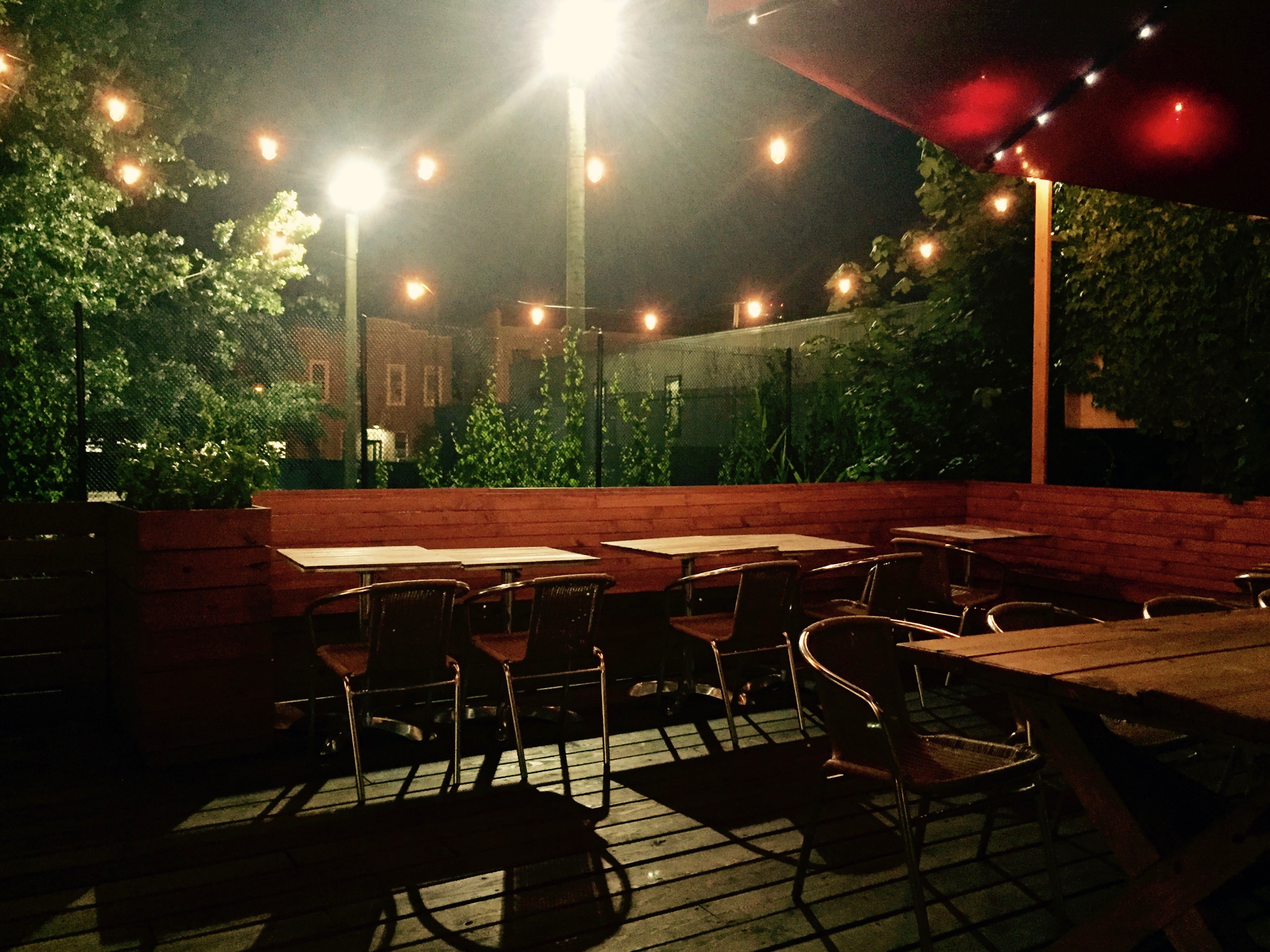 sLICe is conveniently opened on Sunday through Thursday from 11 am to 11 pm and on Friday & Saturday from 11 am to 3 am. That leaves plenty of time to not only chill but to taste some of the other goodies they have to offer. Outside of the varieties of pizzas (Margherita, NY Style, White..etc), there are a nice amount of appetizers (Fried Calamari, Buffalo Wings, Polenta Fries…etc) to choose from.
So get out and try something new. Chances are you won't be disappointed and will thank me later.
I'll take that with a slice please!