Daniel Ortiz Rants on: Jurassic World: The Fallen Kingdom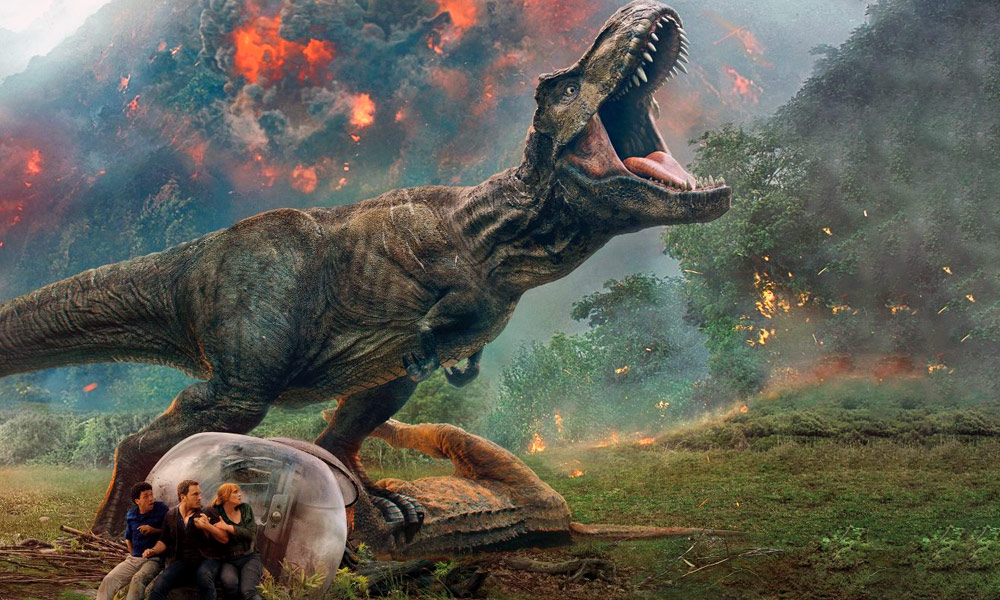 "When the island's dormant volcano begins roaring to life, Owen and Claire mount a campaign to rescue the remaining dinosaurs from this extinction-level event."
My God, what did I just witness? Let me start off by saying I haven't been close to thrilled by any Jurassic Park movie since the first one. I even admitted right before the film started that I wouldn't care much for this movie, but because of the basic nostalgia and sheer hope that they can redeem themselves in making an actual suspenseful film; I held onto faith in Spielberg. Oh my God, was it in vain.
I barely saw the trailers so I didn't see much past the volcano erupting and the dino's running. The first thing I did was get on my knees and pray that there were no more children in this franchise. THEY BRING IT DOWN! My prayers went unheard. The second thing I prayed for was that there be less 'close calls' and dumb smart dinosaurs. I believe the Lord doesn't love me. Just kidding, but it's that serious of a disappointment.
Jurassic World: Fallen Kingdom was EXACTLY what I expected. A ton of running, ALMOST getting snatched up by dinosaurs, and a butt-load of plot-conveniences for the characters. There were so many decisions that made absolutely no sense and characters showing up at the right place at the right time. The jokes fell short, the action was mediocre, and all the characters were boring. Not even Chris Pratt's charm could overcome the lack of empathy I had for this movie.
Oh, and guess what? Another new dinosaur was created to increase drama, with better senses and a smarter brain, but still managed to succumb to a primitive way to die. Also, the plot twist… clones are happening in more ways than one.
Look, I'm clearly upset. What made the first Jurassic Park great were three things 1) The ability to develop likable characters that the audience cared for 2) The constant discussion of playing God, messing with nature and the consequences of these actions and 3) The level of suspense built through environment and the unknown.
The jokes fell short, the action was mediocre, and all the characters were boring.
This film had one hard choice to make at the end, which consequentially would put an end to this franchise and send the dinosaurs back to extinction (which I was ready for because this story needs to be closed), but no; the decision was unanimously overturned by a damn kid!
The only redeeming quality was cool visuals… sometimes.
Overall Grade: D+
I don't want to think about this film anymore. I know its going to make a zillion dollars this weekend and people are going to pretend to like it, but its a huge waste of time and definitely a cash grab. This franchise has turned into your run of the mill Fast and Furious and Transformers style of lazy story telling. And why should they feel compelled to put in more effort when they're making money?
The only way I see these films getting any better is if they go to an R rating and stop keeping its biggest characters safe. There will be another film guaranteed, but I think this will be the last JP movie I put an effort into seeing.
Jurassic World: The Fallen Kingdom
Action, Adventure, Sci-Fi
June 2018
Director: J.A. Bayona
Universal Pictures
2 hours 8 minutes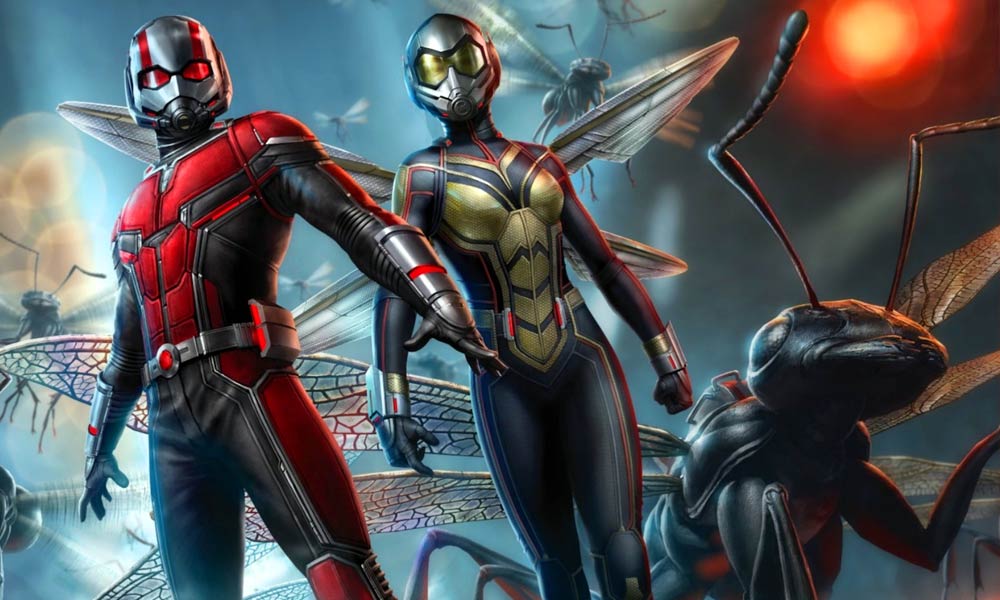 "As Scott Lang balances being both a Super Hero and a father, Hope van Dyne and Dr. Hank Pym present an urgent new mission that finds the Ant-Man fighting alongside The Wasp to uncover secrets from their past."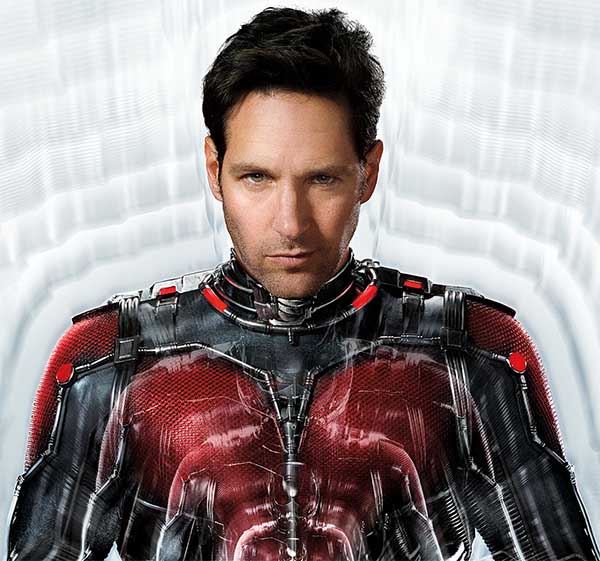 I'm going to get straight to the point on Ant-Man & The Wasp. This is an okay movie. It's not bad, but it's not mind-blowing. Ant-Man & The Wasp is the B-side of a decent album. It is the Coors Light of Marvel movies; it's not your first choice, but if it's the last thing you have available for quite some time, you can find a way to enjoy it.
Ant-Man & The Wasp is one of Paul Rudd's funny, but forgettable comedies wrapped up with edited scenes from Captain America: Civil War and the first Ant-Man movie. You won't 'LOL' literally, but you will 'LOL' like you do when you're typing a text. It's really that okay.
Paul Rudd reprises his role as Scott Lang, but this time around he receives the bumbling fool treatment that Chris Pratt received in Infinity War. He wasn't really a necessary character to the story other than having some information put into his head. This is really the only reason he was useful. This film should've just been called The Wasp being that Evangeline Lilly's character was the most intriguing as far as dialogue and action.
The whole movie had this weird 80's cartoon vibe to it. It reminded me of an old G.I. Joe cartoon where our protagonists are presented with an obstacle or challenge and in less than 30 minutes everything was made okay and wrapped up with a nice red bow. No paperwork, no investigations, no questioning. Just the bad guys going to jail and the good guys laughing over a lame dad joke.
Okay, so one thing that really bothers me was the lab they kept shrinking down:
Did they need a whole building to utilize one lab?
Did anyone else work in said building?
With all the bumbling and movement of the building in its small form, weren't there any desks, file cabinets and book shelves flying all over the place?
Wouldn't the Quantum ship thingy have been destroyed during all the shifting??
I digress. In other words, you really have to suspend your disbelief when watching this movie to really enjoy it.
Overall Grade: C
I'm not mad at all about the movie, but it probably won't hold much weight in my memory bank. The most important part of the entire movie was the first after-credit scene which ties into the Marvel Cinematic Universe. Other than that, Ant-Man and the Wasp was the potato chips of the MCU's cookout. It's what you eat while you wait for the good stuff to finish cooking.
Ant Man & The Wasp
Action, Adventure, Sci-Fi
July 2018
Director: Peyton Reed
Marvel Studio
1 hour 58 minutes
IMDB
Sicario: Day Of The Soldado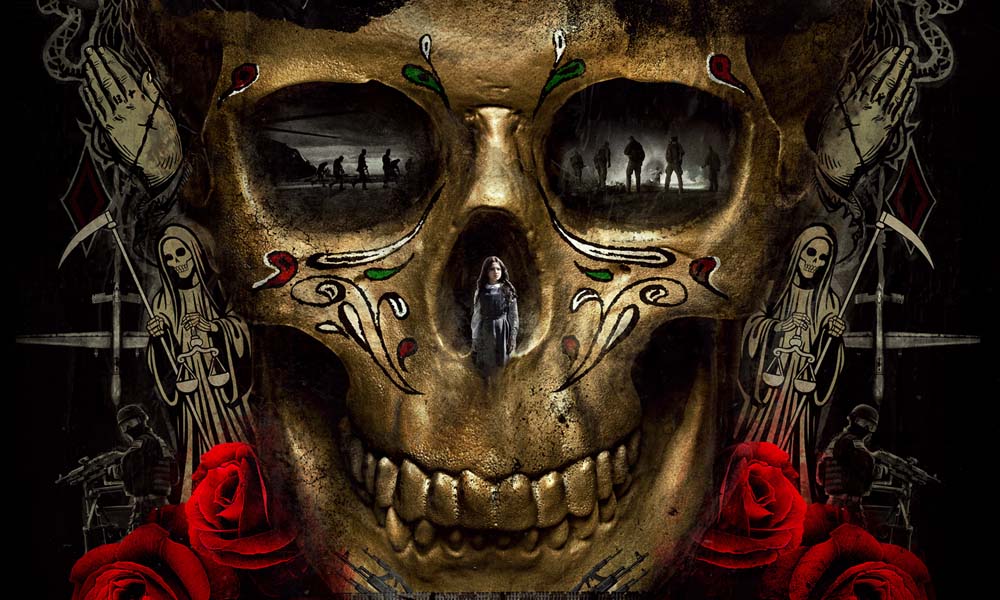 "The drug war on the U.S.-Mexico border has escalated as the cartels have begun trafficking terrorists across the US border. To fight the war, federal agent Matt Graver re-teams with the mercurial Alejandro."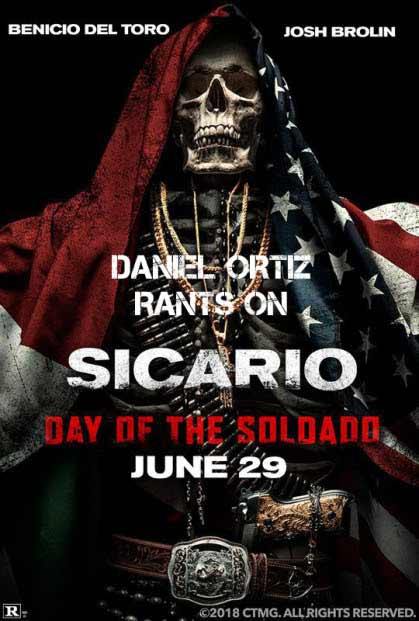 So, the first Sicario film was undeniably my favorite movie of 2015. It was raw, gritty and unapologetic. The tension in the film managed to carry over scene by scene and at times it was palpable. I was on the edge of my seat from beginning to end. When I heard that they were making a sequel to it, I really didn't understand why. There was no way to out-do the first one.
Watching Day of the Soldado's trailer felt like it was missing something that made it less appealing, but as the release date grew closer I felt compelled to give it a go. I knew that Emily Blunt would not return for the second film when it was announced it was in production. I didn't realize how much of integral part she was to this cast of characters. In the middle of a group of men that only do what needs to be done, she was the moral barometer of the bunch. She was also the protagonist that we followed into this underbelly of violence in which we lived vicariously through her tension and stress.
Now with Benicio del Toro and Josh Brolin tag teaming the protagonist role, it seems less relatable. Neither one of their characters are known for their decency and even when they try to bring it into play, it falls flat. We know all the vile things they are capable of so once they do something that seems redeeming, you really don't care because we've seen them do the worst things to people. It didn't help the audience connect.
Also, the great director Denis Villeneuve (Prisoners, Arrival, Blade Runner 2049) did not return to helm the film. Villeneuve nailed the art of suspense through great camera angles, and shots that put us dead center in the action. Stefano Solima did a decent job, but it lacked some of the edginess that the first film delivered.
The story was written by Taylor Sheridan who has quickly become one of my favorite Hollywood writers. He penned the first Sicario movie, Wind River and Hell or High Water. This plot though felt a little jumbled and at times hard to follow. It had great moments, but there were also moments where I was trying to figure out which side of the border they were on and what exactly everyone's agendas were.
The action scenes were decent, but nothing could match the highway scene from the first movie. There's only so much threat a cartel of henchman can pose to the U.S. military.
Another thing that bugged me was that we didn't see any of the major cartel kingpins. Not of glimpse. It felt like we only connected with the lowest level Sicario's and employees that came off as faceless characters to use as target practice.
Overall Grade: C
It wasn't a terrible movie, but with Emily Blunt and Denis Villeneuve missing, it felt let there was a giant hole that Soldado couldn't fill, and at times it came off a bit boring. Unfortunately since this is a sequel it has to be paired with the first film and that proved to be its biggest obstacle. Also the ending just felt unfulfilling. It just feels like it ended a few scenes before it needed to, and just left us with questions unanswered. See it on a lazy Sunday st home. It's too drab for a date movie, and too standard in its action to be a theater-worthy watch.
Sicario: Day Of The Soldado
Action, Crime, Drama
June 2018
Director: Stefano Solima
Black Label Media/Lionsgate
2 hours 2 minutes
IMDB
CREED II | Official Trailer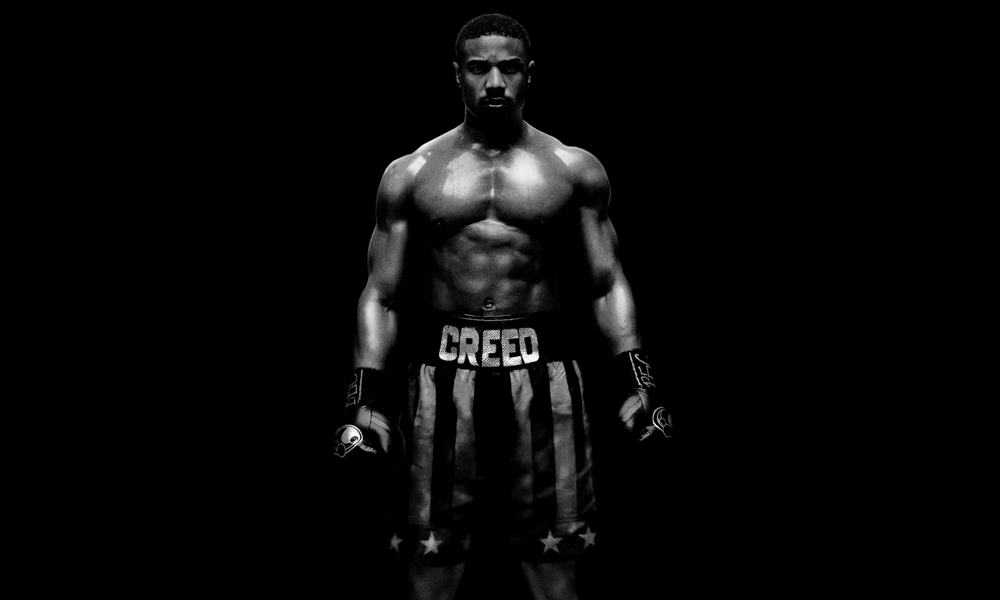 Directed by Steven Caple Jr. and written by Sylvester Stallone and Cheo Hodari Coker, Creed II is a sequel to Creed (2015) and the eighth installment in the Rocky franchise. It stars Michael B. Jordan, Sylvester Stallone, Tessa Thompson, Dolph Lundgren, and Phylicia Rashad. Adonis Creed trains to defeat Ivan Drago's son. You may remember that 30 years ago Ivan Drago killed Apollo Creed in the ring. Creed II will be released on November 21, 2018.