'Sorry to Bother You' Just Might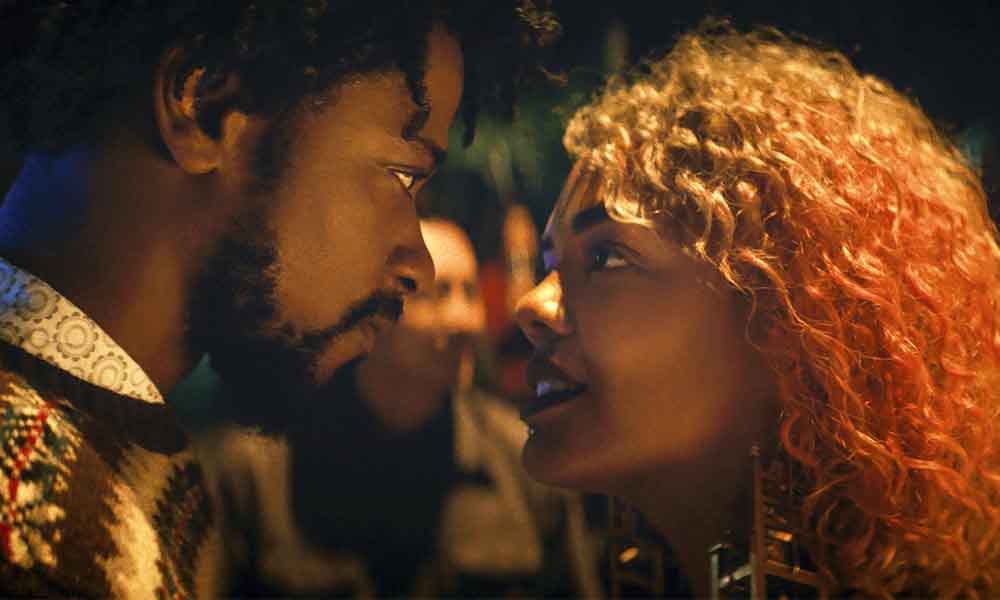 It's impossible to review Boots Riley's directorial debut Sorry to Bother You without giving too much away. Before I spoil the surprises, let me say there is much to like about this surrealist dark comedy even as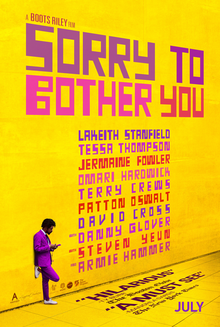 the film tries to toss you from the roller-coaster at regular intervals.
Cassius Green, the young African-American telemarketer played by Lakeith Stanfield, learns that faking a white voice on the phone is the only way to make money when cold calling. David Cross supplies the overdubbed white voice.
The thought of unionizing with his underpaid co-workers is thrown out the window when Cassius is promoted to Power Caller. Power Callers sell a whole different product – a work/life opportunity called WorryFree that is ostensibly slave labor. This doesn't sit well with his unionizing friends, nor his artist/activist girlfriend Detroit, played by the impure-thought-inducing Tessa Thompson. Cassius has a choice to make that becomes clearer as the plot dives into absolute absurdity.
Nothing may prepare you for the half-horse half-human workhorses that show up in the third act.
Nothing may prepare you for the half-horse half-human workhorses that show up in the third act. Their B-movie bodies (replete with certain horse-like appendages) steal any bit of nuance from the story.
Armie Hammer plays Steve Lift, CEO of WorryFree, with a keen interest in leveraging Cassius as a "Martin Luther King type" workhorse he can control from the inside. Yes, there's something to offend anyone that doesn't know how to digest satire – from Detroit's Murder Murder Murder earrings, to one dimensional white villains, an orgy scene, a two worded rap, and more horse peen than you can shake a stick at.
Yet it somehow works, at least for me. Reminds me of a time in the late eighties to mid-nineties when movies could be looser, made on the cheap, and weren't expected to gross a hundred million dollars to be successful. Sorry to Bother You cost a little over three million and has made about fifteen as of this writing.
I'm not saying Boots Riley's debut is comparable to, say, Spike Lee's She's Gotta Have It, but it does set the stage for his Do The Right Thing.
5 Geek Chic Trailers for Your 4K TV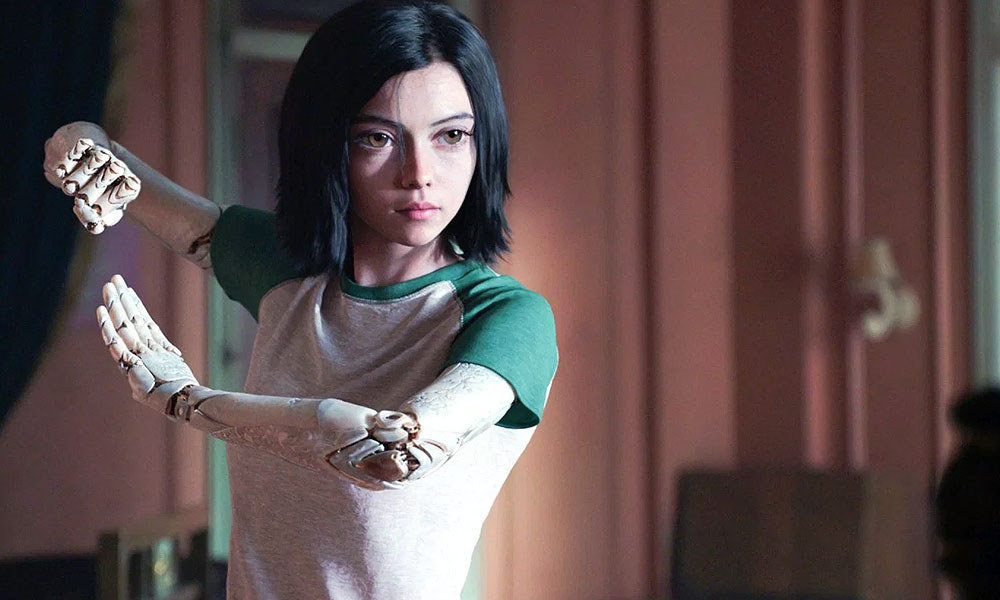 These luscious 4K trailers are in zippy 60fps for you VFX aficionados. 
Alita: Battle Angel 
Robert Rodriguez directs James Cameron's script melding state of the art effects with live action. We've come a long way since Who Framed Roger Rabbit?
Godzilla: King of the Monsters
Last stand-alone Godzilla movie before he kicks King Kong's ass in 2020. Epic visual effects create a scale worthy of your 4K TV.
Hellboy 
This reboot has big red shoes to fill.
Men in Black 4
I admit the best thing about this trailer is seeing Tessa Thompson in high resolution. Am I allowed to say that? #toolate
Avengers: Endgame
They don't give a lot away in the new Avengers trailer, but it sure looks purty.
White Right: Meeting the Enemy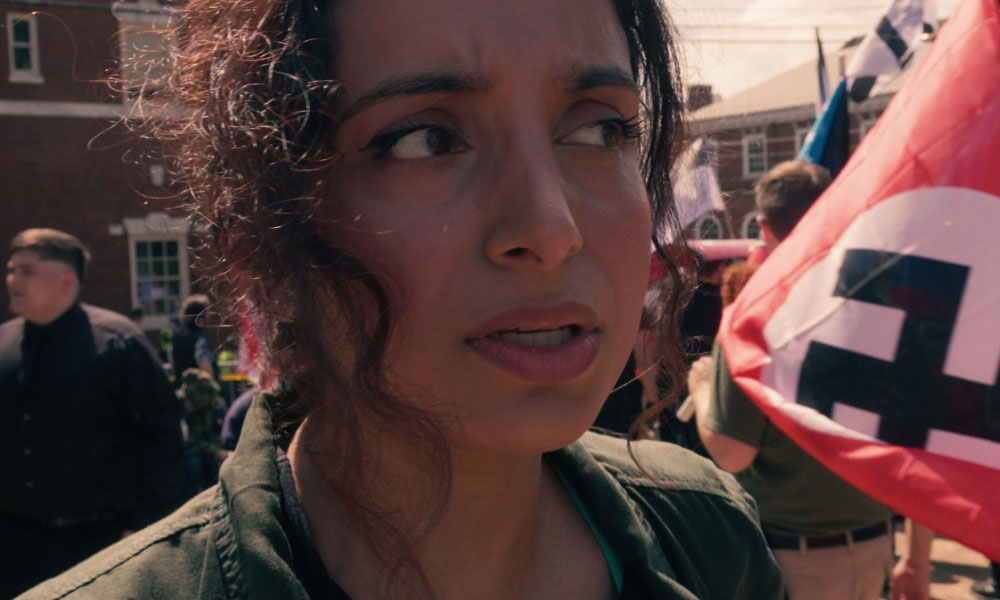 Deeyah Khan puts herself in real jeopardy in White Right: Meeting the Enemy, confronting the whitest rightest supremacists and Neo-Nazis with the oldest trick in the book; she becomes their first friend of color. No shit. You'll be amazed as Deeyah proves racism is born from miseducation and a total lack of experience.  Sure, not everyone becomes a believer in the end, but you sure will.
Ray Romano's Dad Comedy Hits Home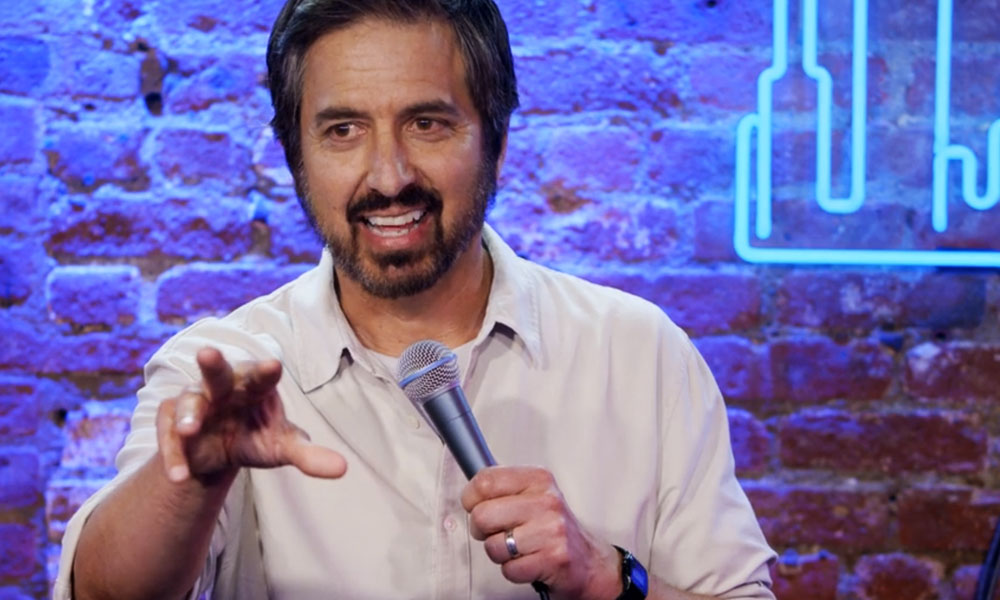 For his latest Netflix special, comedian Ray Romano returns to the Comedy Cellar doing two surprise gigs for unsuspecting fans.