A while ago a friend of mine told me she felt NYC was slow. "Huh?" was my logical reply followed by "Compared to what?" She retorted "Hong Kong!" Naturally I was intrigued to hear such an assertion and took it upon myself to investigate this blasphemy. I made the call and off I was to the Far East.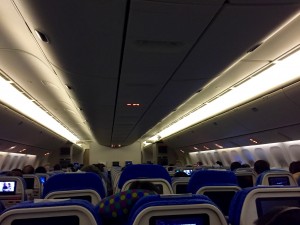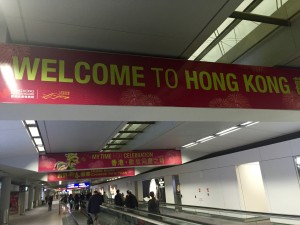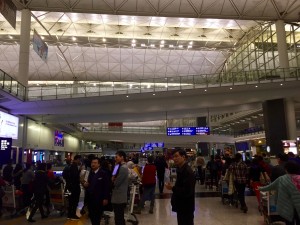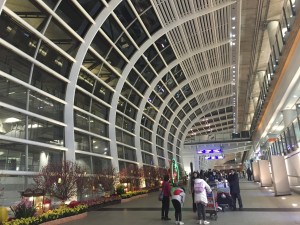 Cathay Pacific made things quite comfortable for a 15+ hour flight and got things going on the right foot. The seats were comfortable (having a full row to myself wasn't bad either), the movies were plentiful and the food was consistent. This was definitely the way to go!
Upon my arrival, me and my comrade checked into the Empire Hotel then hit the ground running (thanks to the complimentary cell phone). The first stop was the infamous Big Buddha. The train and tram ride to our destination was an experience in itself. For one, let's just say you better have your Octopus card (card used to gain entrance to the train and purchase other items) in hand when entering the train station or get ready to be shoved to the side…literally. Also the tram ride was a leap of faith in itself due to the blanket of fog that greeted us and hid the big man from our view. Nonetheless we were able to see a lot more inside of Big Buddha but were forbidden to take pictures. So you'll just have to take my word for it.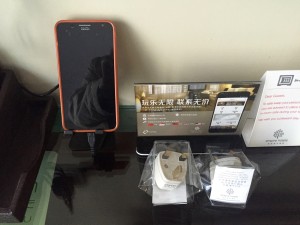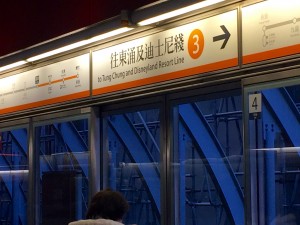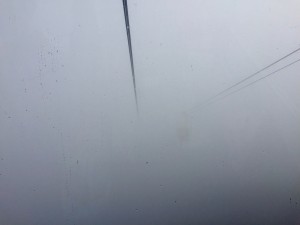 Speaking of sights, one of the more spectacular views in Hong Kong can be found at The Peak and in Madame Tussauds. I will readily admit that it would be best to take this in at night but the two-hour wait wasn't my cup of tea. Especially when battling the phenomenon of C.L.S (chronic line skipping) which plagued many of our destinations.  It was absolutely necessary to keep it moving and your body ready for contact at all times! Personal space was at a minimum but it was well worth the journey.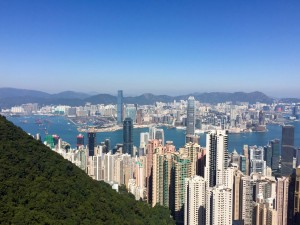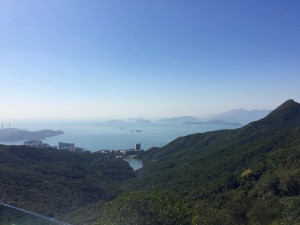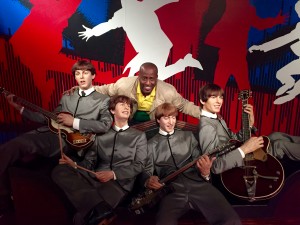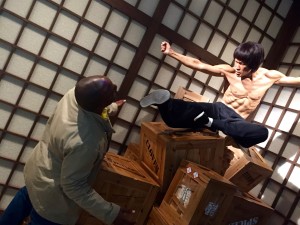 Hong Kong is also home to a vast array of great eats! From traditional Chinese dishes in Yum Cha to Colombian cuisine that will have you scraping your plate in 33 Cafe y Mucho Mas.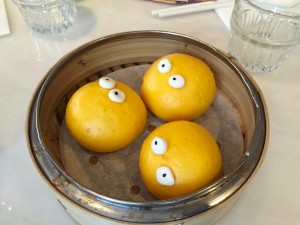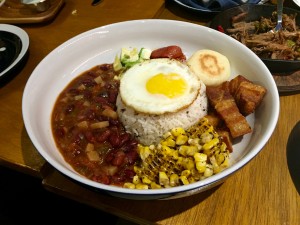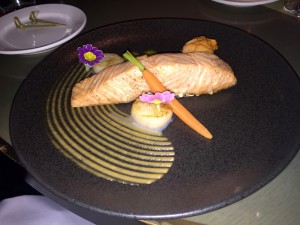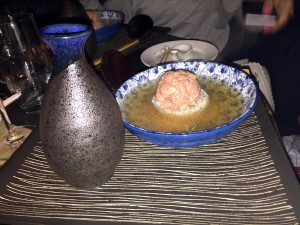 There is so much more that I could mention but I need to save some things for the book! So to answer my friend's NYC slow comment. I can honestly plead the fifth.
By the way did I mention the Year of the Monkey celebrations happened to be taking place while I was there and I met the Indianapolis Colts Cheerleaders?