Daniel Ortiz Rants on: The Nun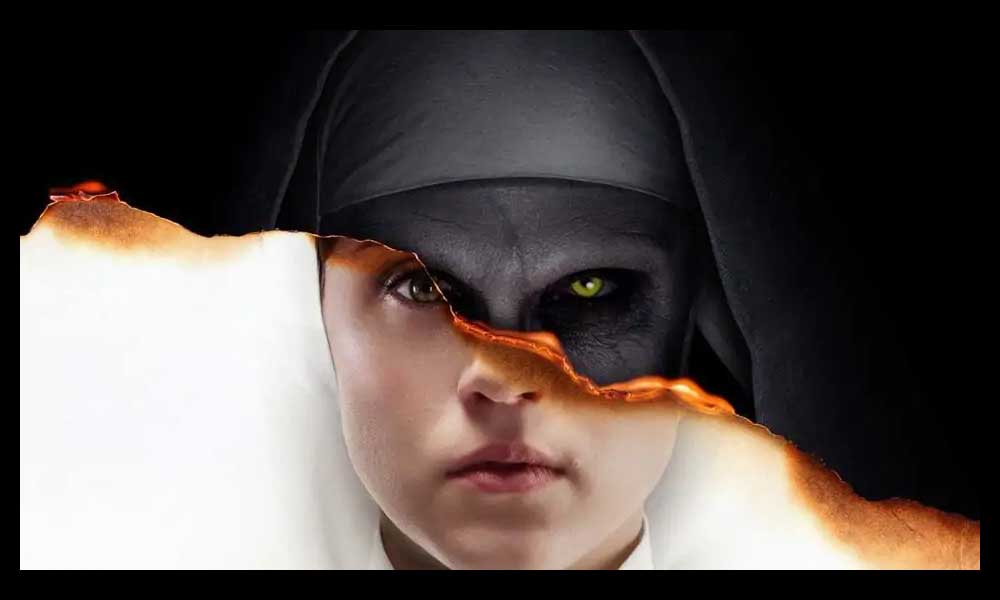 A priest with a haunted past and a novice on the threshold of her final vows are sent by the Vatican to investigate the death of a young nun in Romania and confront a malevolent force in the form of a demonic nun.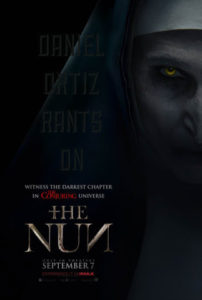 Before I get into this review, lets talk briefly about The Conjuring cinematic universe. Now, the first Conjuring, I didn't find it scary, but I did find it very entertaining. The second Conjuring I found to be pretty creepy. Both of these movies were directed by James Wan who also directed Insidious 1 & 2. When it comes to horror, some of his stories have continuity problems, and plot conveniences, but the man really knows how to utilize creepiness and maintain real and unexpected jump scares. It gets you invested in the movie based on fear alone. He's so good at it, he was able to spawn spinoff films, first with the Annabelle series and now with The Nun.
The problem is that he doesn't lend his directorial skills to these extended films, and well…they end up falling flat. I will give credit to Annabelle 2: Uprising (as I like to call it). It was better than the first one, but it was definitely no masterpiece.
Now with that brief history of the CCU (as I like to call it) out of the way, lets keep the critique of The Nun short and sweet. It was doo doo.
At the very least I assumed that the film would touch on some things that would play against my faith, but this felt like a story that even Catholics would say, "Dude, you guys have some great imaginations!" It felt entirely too tame, extremely predictable and the story was way too outlandish.
The characters were boring, bland and unforgettable. The demon nun was even boring and lacked a coherent or credible background story. It made me realize that you can take the same character, and one Director make magic it while the other makes smoke and mirrors.
Lets keep the critique of The Nun short and sweet. It was doo doo.
The jump-scares were literally stand-scares. I predicted every single moment that was supposed to be a, "catch you off guard" scare scene, and found myself highly annoyed by the trope of following an ambiguous figure pacing vigorously away from the main protagonists while the protagonist chased them down some dark corridor or smoky forest.
As usual, they try to tie this back to the original Conjuring movie, but it was weak, and you barely remember the original scene in the first place.
Overall Grade: D
It wasn't good. That's the end all of it. I would suggest staying home and re-watching The Conjuring 1 & 2. You will get much more out of watching these films. I would also suggest leaving these cinematic universes to Marvel and D.C……just Marvel.

The Nun
Horror, Mystery, Thriller
September 2018
Director: Corin Hardy
New Line Cinema
1 hour 36 minutes
IMDB reference click here
White Right: Meeting the Enemy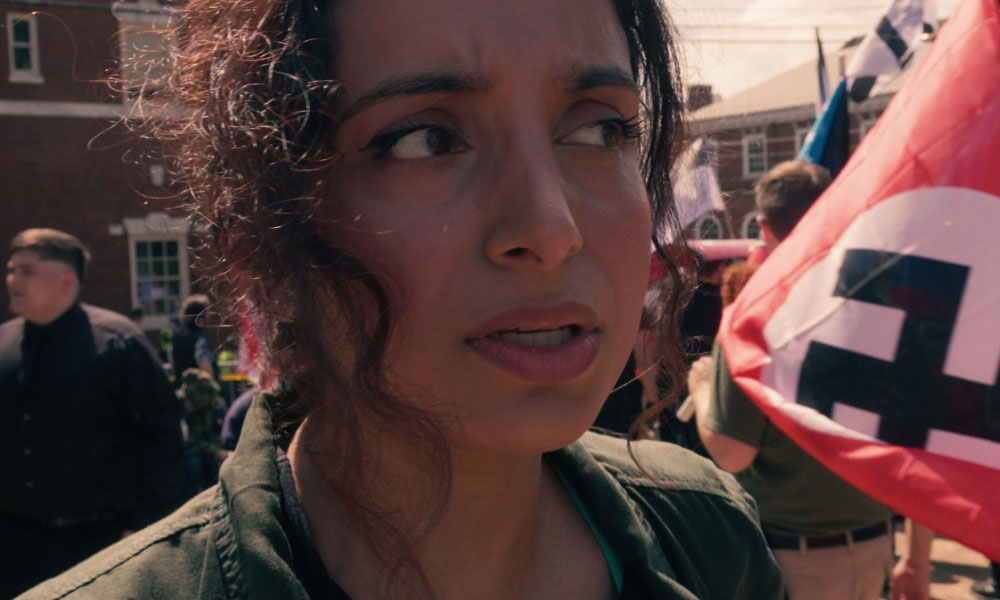 Deeyah Khan puts herself in real jeopardy in White Right: Meeting the Enemy, confronting the whitest rightest supremacists and Neo-Nazis with the oldest trick in the book; she becomes their first friend of color. No shit. You'll be amazed as Deeyah proves racism is born from miseducation and a total lack of experience.  Sure, not everyone becomes a believer in the end, but you sure will.
Ray Romano's Dad Comedy Hits Home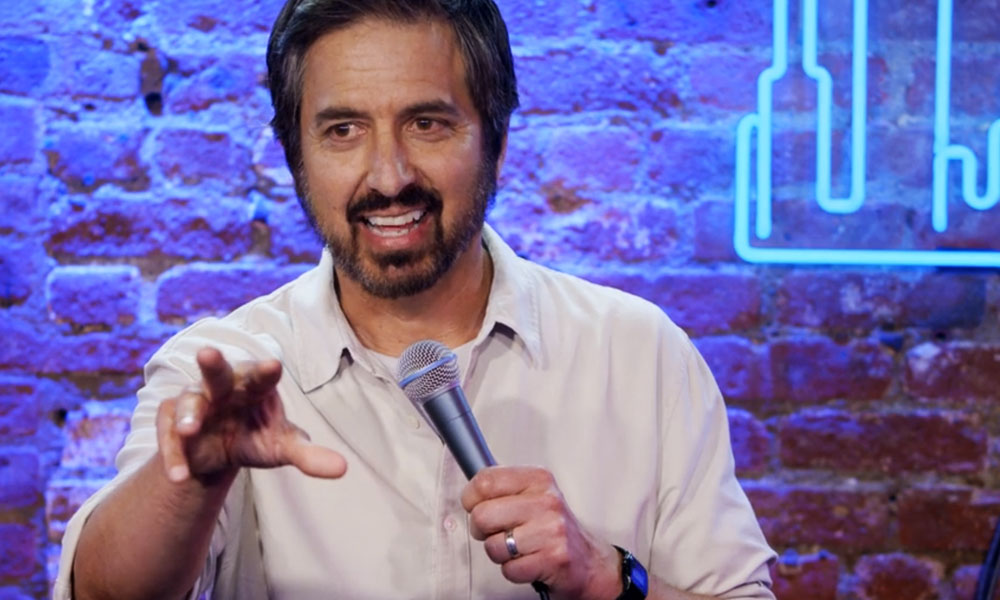 For his latest Netflix special, comedian Ray Romano returns to the Comedy Cellar doing two surprise gigs for unsuspecting fans. 
Roma: Return of the Auteur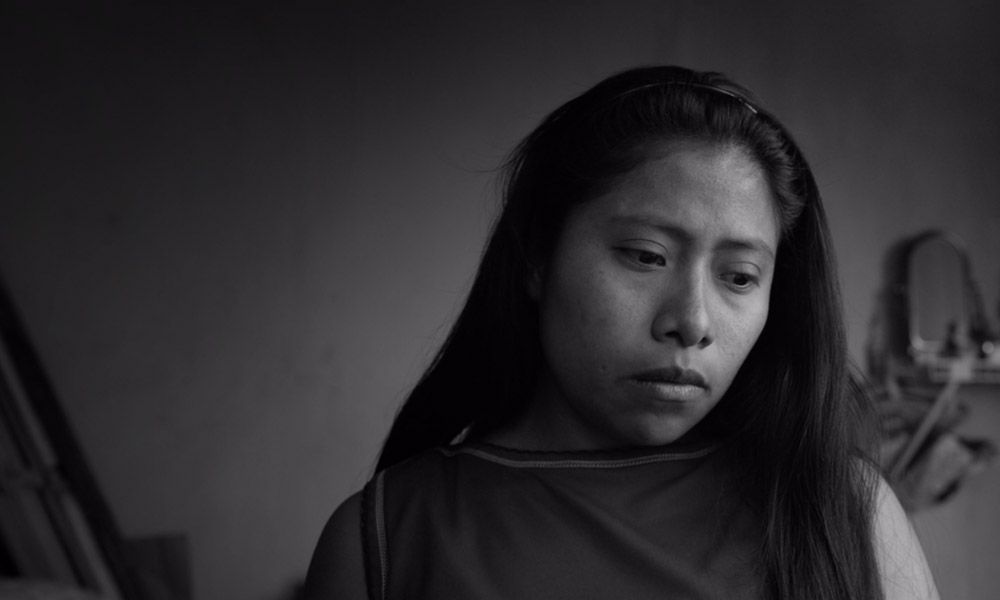 Alfonso Cuarón's Roma is easy on the eyes yet sometimes hard to watch, which is a credit to the Director and that connection he creates between viewer and heroine – in this case Cleo, the family maid and emotional heartbeat of the film. We love and sympathize with Cleo immediately. There's no way she's making it to the end unscathed.
Cleo is part of the family, yet could be fired any minute for, say, not cleaning up after the dog the day Dad leaves the family forever. That uneasy precipice between acceptance and utility has made her a warrior that handles each situation with a compassion lacking in the noxious men around her.  She's the Marge Gundersen of Mexico City – insofar as she spends much of the film pregnant, making all the right moves within a world where the options are questionable.
Cuarón does more with silence than most do with tons of exposition and editing. There's a reason he's the only person to be nominated for Best Director and Best Cinematographer in the same year.
Like some of the 1969 sci-fi movie Marooned referenced within the film, Roma moves at a snail's pace – allowing the story to seep into being rather than seem forced upon you. Underlying anxieties of race and toxic masculinity bubble beneath the surface, tethering the zeitgeist of 1971 Mexico City to the here and now.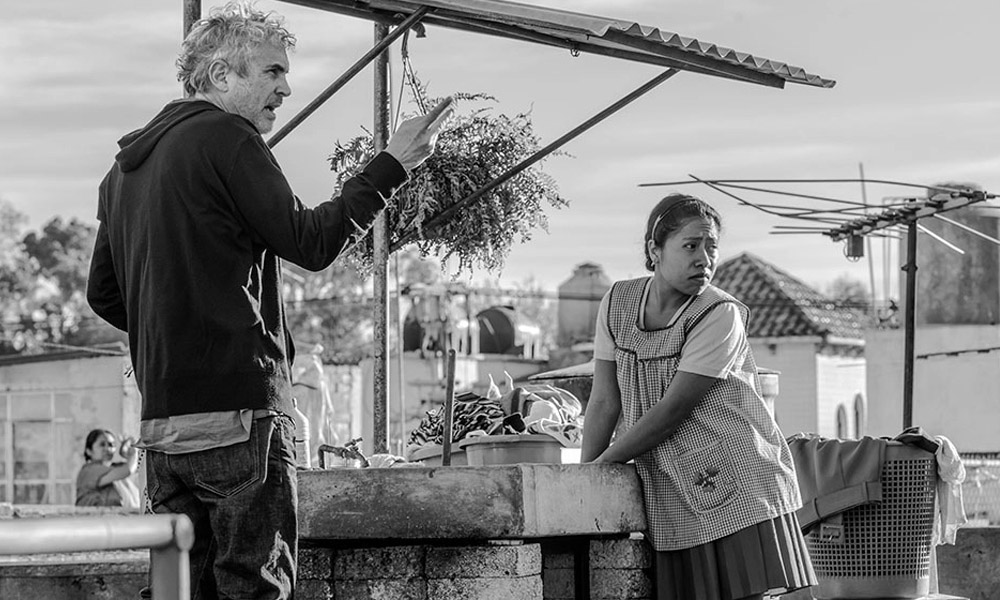 What Yalitza Aparicio brings to the role of Cleo is astounding. She has an unassuming charm yet commands the screen. A masterfully presented scene of Cleo in labor does something few films ever do: get me to suspend my disbelief. I'm always hyper-aware that there's a sound guy holding a boom mic off camera and a slew of crew itching for craft services. It's a curse that keeps me from enjoying movies like most folks do. But there are moments in Roma when I forgot I was watching people pretend. It's a great trick if you can pull it off, and Roma does so with grace.
Roma (2018)

2h 15min | Drama | 21 November 2018 (USA)

Summary:

A year in the life of a middle-class family's maid in Mexico City in the early 1970s.

Countries: Mexico, USALanguages: Spanish, North American Indian, English, Norwegian, Japanese, German, French