Daniel Ortiz Rants on: Deadpool 2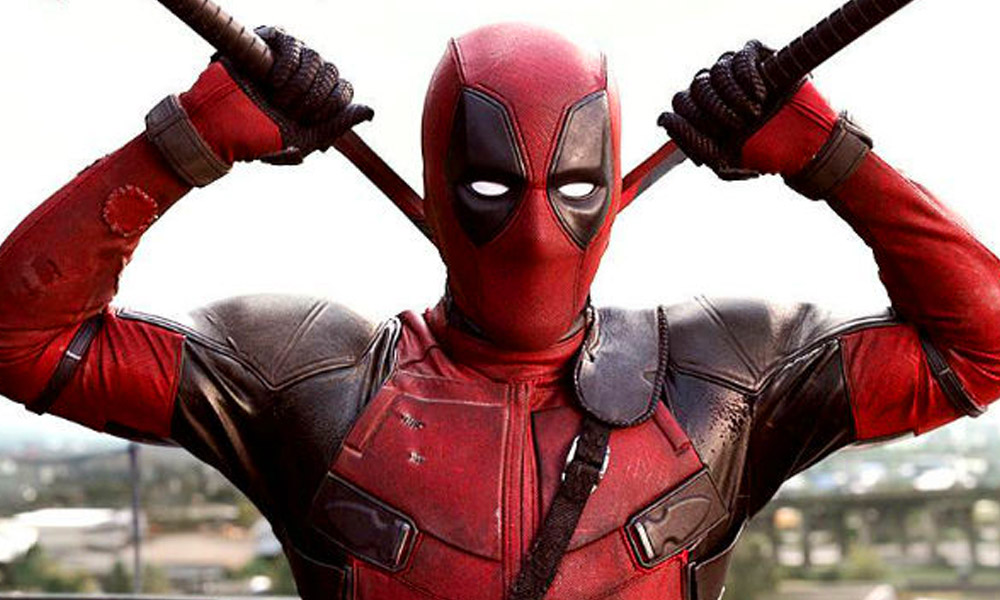 Action, Adventure, Comedy
May 2018
Director: David Leitch
20th Century Fox
1 hour 59 minutes
Foul-mouthed mutant mercenary Wade Wilson (AKA. Deadpool), brings together a team of fellow mutant rogues to protect a young boy of supernatural abilities from the brutal, time-traveling mutant, Cable.
Let's go ahead and get this out of the way; Marvel is a solid 3 for 3 in 2018. Even though Deadpool is a 20th Century Fox property, it's still in the same comic book universe as the Avengers. This film had me dying laughing, even more than the first. You have to be a die hard Marvel fan to catch some of the deep comic book jokes and references, but it doesn't exclude the novice fan from being entertained.
I haven't seen any actor own a character like Ryan Reynolds does with Deadpool. I truly respect how he plays this character with such reverence and care, that he still finds these creative ways to still apologize to his fans for Wolverine: X-men Origins. You're completely forgiven Ryan!
The reason this movie was great is that it makes fun of its flaws before you ever get a chance to. It disarms you from getting a chance to say what the storyline is similar to, or what the scene reminds you of by telling you exactly where they stole it from, even before you realize they did steal it from a particular movie. A little confusing, but you will get it when you see it.
The action in this movie was doubled from the first film and they upped the ante. The pace was non-stop and they balanced it great between shock, adrenaline and a ton of humor. I have to say the X-Force was one of my favorite additions to this film. I used to collect the X-Force comics as a teen and the absolute sloppiness they handled them with was pure film magic and I have to admit, it was my favorite part. Great, great cameos on the team!
Josh Brolin, as Cable (fresh off of playing Thanos) and Zazie Beetz as Domino (from the T.V. show Atlanta) were great additions to the Deadpool franchise injecting vibrant energy  that the first movie lacked.
The biggest flaw with the film is the CGI. Even though the budget was bigger for this film, some scenes looked extremely choppy, but to their credit, they made fun of that too.
Overall Grade: B+
This film is pretty freaking hilarious and a break from the hit or miss nonsense of the X-Men movies. Ryan Reynolds gets an A+ from me for his energy in continuously developing this character. Even if you are not a die hard fan, you can still enjoy it.
Also check out my review on the first Deadpool movie here.
Wind River, A Netflix Hidden Gem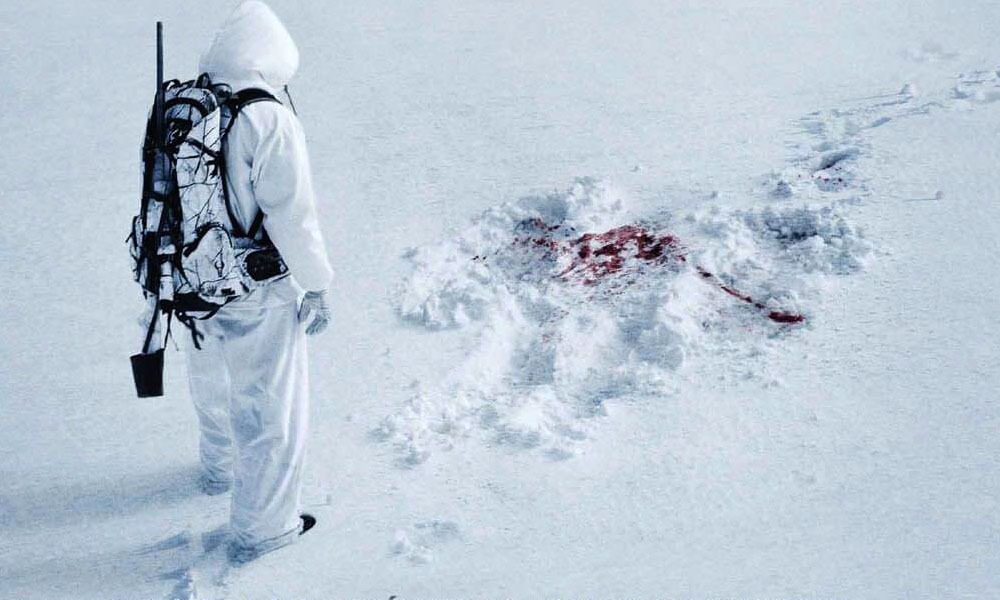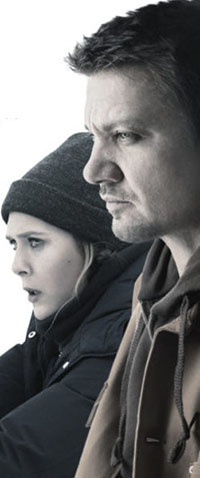 "A veteran tracker with the Fish and Wildlife Service helps to investigate the murder of a young Native American woman, and uses the case as a means of seeking redemption for an earlier act of irresponsibility which ended in tragedy."
This was a beast of a movie. I want to credit writer/director Taylor Sheridan for being one of the best up and coming Directors of the last five years. He directed my favorite movie of 2016, Sicario and the bank robbery thriller Hell or High Water, which also holds high acclaim. He captures raw and emotional grit and reality within the harshest environments in our hemisphere. He opts out of developing Hollywood-like characters and focuses on humanizing his personalities with deep emotional scars and sinful vulnerabilities that ground each individual in realism.
Wind River follows the same ambitions of humanization, revolved around the murder of a young Native American woman. It finds a way to be a simple crime story, but everything surrounding it is immersed in intrigue, deceit, and the pursuit of absolution.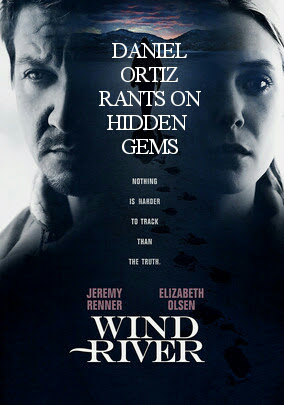 Jeremy Renner plays a fish and wildlife tracker with some past regrets and is working diligently on this case to absolve himself of his iniquities. He does a fantastic job of expressing a special interest in using his environmental deciphering skills to figure out the events leading to the crime. Elizabeth Olsen plays an FBI agent out of her element who is extremely bright but has to overcome the odds of sexism on this reservation in order find the murderer.
The landscapes in the film are ironically beautiful and harsh at the same time. The snow-covered environment is breathtaking yet the story constantly reminds you about how brutal it can be.
Wind River is definitely a slow burn, but the way it comes to fruition is like a budding flower. I don't want to spoil any part of the movie, but if you love a good murder mystery, Wind River puts together a highly competent story, great acting (especially from the Native American actors) and composes a tale of love, redemption, murder, and correction that will have you speaking about it long after the credits role.
Overall Grade: A-  
Was not disappointed at all by this film, and I suggest when you hear the name Taylor Sheridan, you do yourself a favor and enjoy his masterpieces.
Wind River
Crime, Drama, Mystery
August 2017
Director: Taylor Sheridan
Acadia Entertainment
1 hour 47 minutes
IMDB reference click here


Spider-Man: Into the Spider-Verse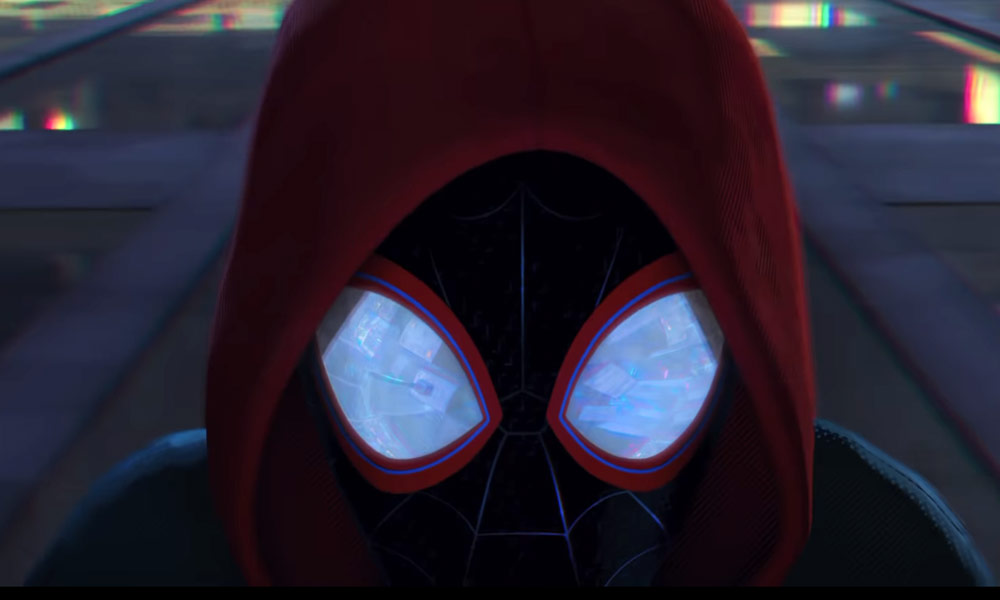 One look at the Spider-Man: Into the Spider-Verse trailer and you know this is some next level animation. 
YARDIE – Official Trailer – Directed by Idris Elba