5. Kingsman: The Secret Service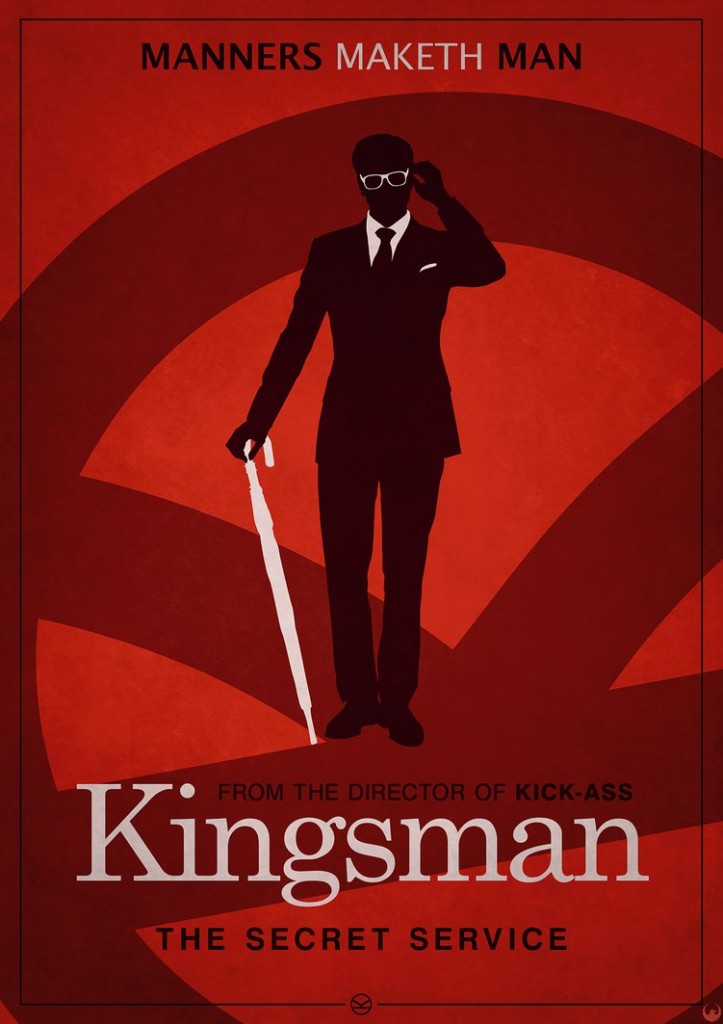 In what I consider the next generations version of James Bond, Taron Egerton helps update the British spy movie. I have to say upfront I actually enjoyed this more than Spectre. The action and violence was inventive and extremely entertaining thanks to some great writing and talented direction and an unforgettable villain played by the gifted Sofia Boutella.
4. The Stanford Prison Experiment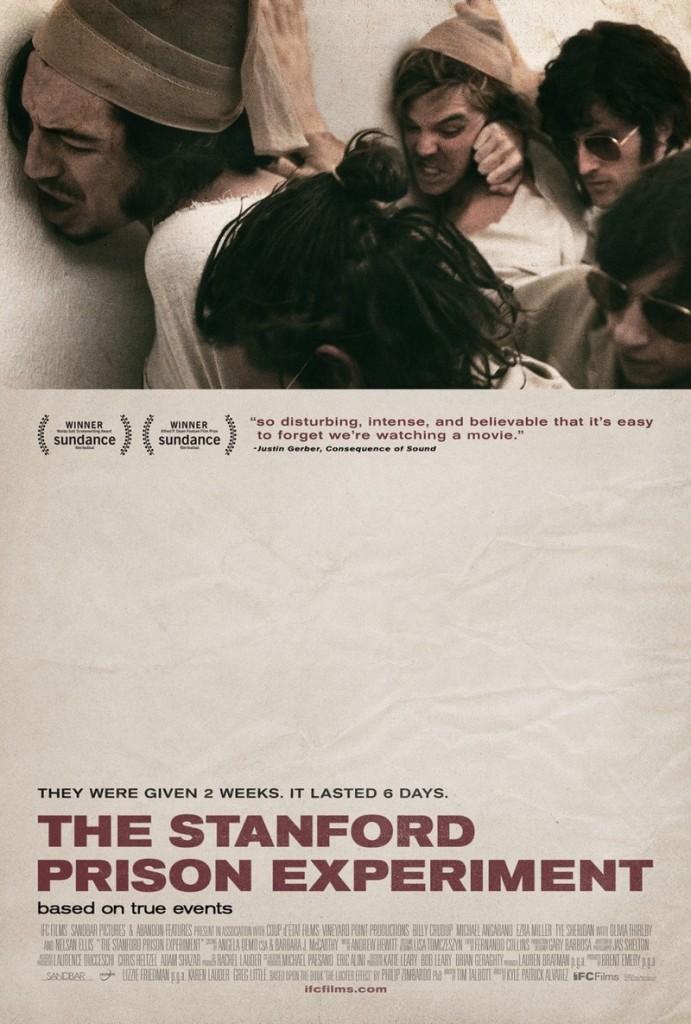 Having read about this real life event, this film successfully captured the horror Americans choose to ignore about the modern prison system. The regimented structure coupled with the mental instabilities of both prisoner and guard is graphically presented here in one of the most disturbing and thought-provoking movies of last year. Any conversation about improving the American justice system has to examine how the inhumane techniques used to handle criminals effects everyone involved, and this movie does.
3. Spotlight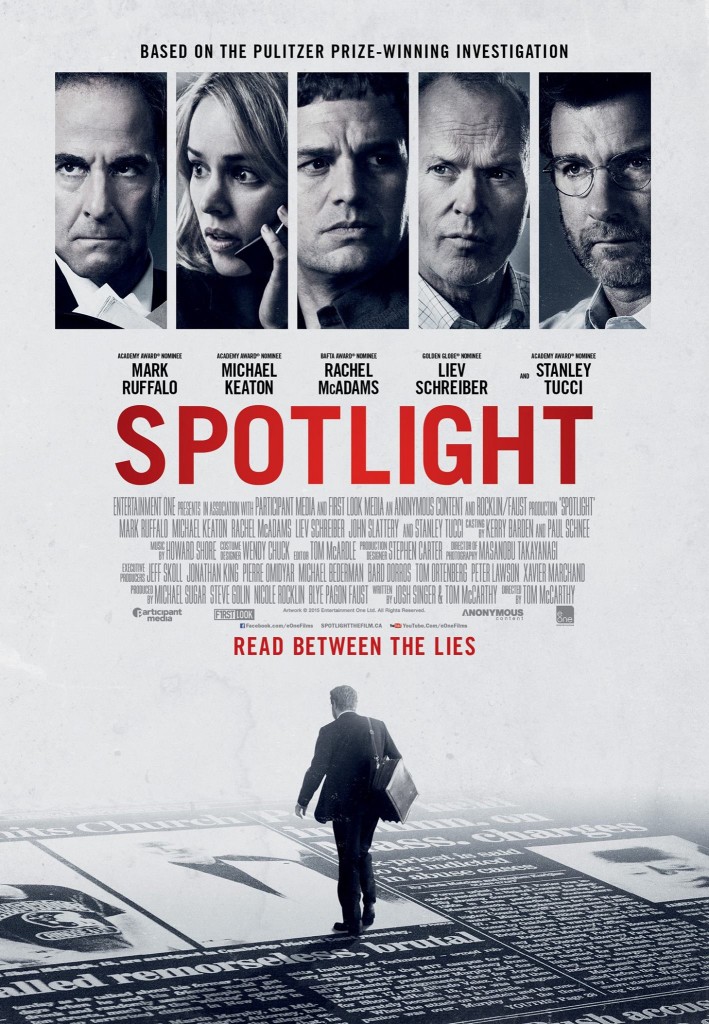 An in-depth look at how the media and America overlooked the Catholic church's child molestation problem. Set in Boston, the reporters exposing the truth are not portrayed as heroes but more as reluctant witnesses to the institutionalized horrors covered up in the name of God and politics. A talented cast is on hand to shed light on one of the more cringe-worthy subjects depicted in film last year.
2. The Big Short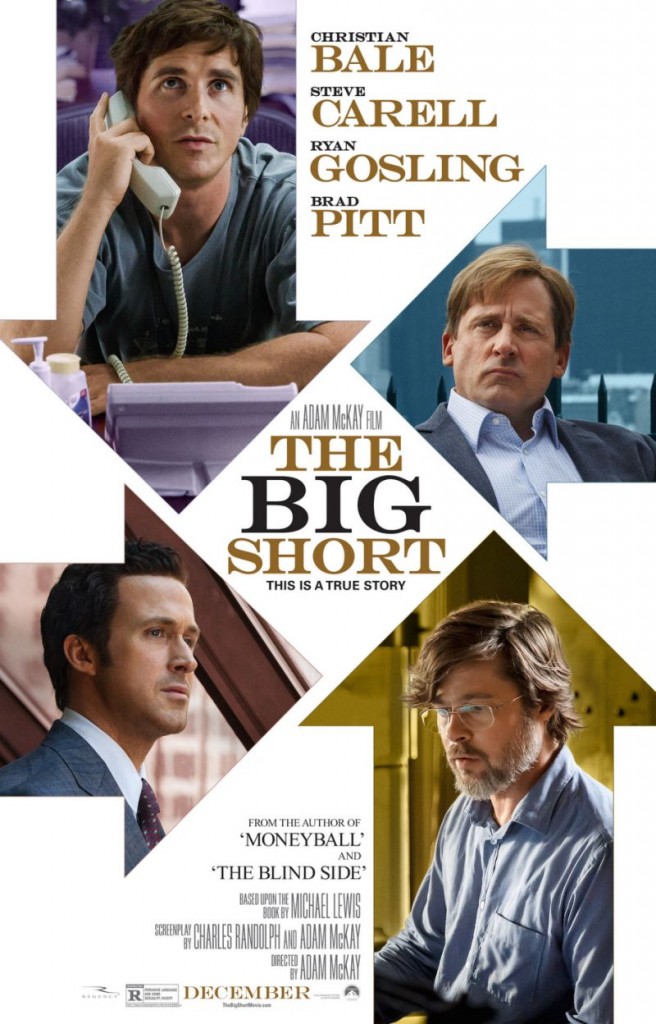 It is extremely important for the average American to know how the big banks effect everyday life. I am pleased that various (rich) actors, writers and producers have decided to bring repeated exposure about what happened during the 2008 financial crash. If you looked hard enough you could have found warnings of what was to come. Every pundit on television and writer of financial news should be held accountable for what occurred under former President George W. Bush. This is an eye opening story of a group of men who saw the crash coming and made millions.
1. Ex Machina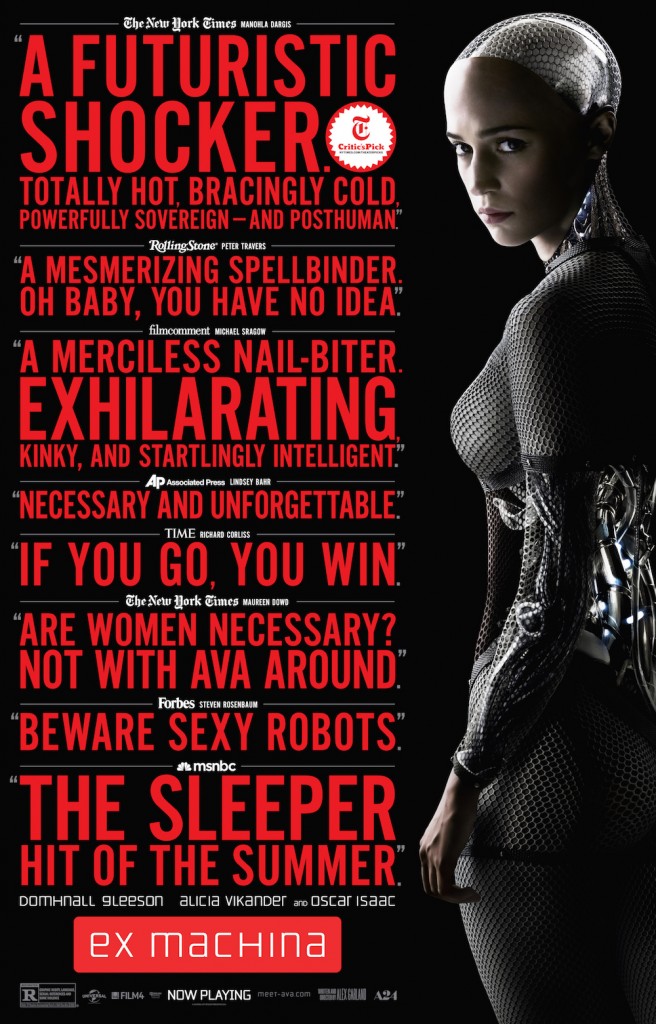 One of my favorite subjects to read about is the evolution of real Artificial Intelligence. Whether you know it or not, modern society is closer than you think to what is depicted in this movie. The popular topic of runaway AI is expertly depicted here by novelist-turned-screenwriter-turned-director Alex Garland. Alicia Vikander, Domhnall Gleeson and pre Star Wars Oscar Isaac deliver spot on performances that make this a must see.