Halloween: The Classic Slasher Film Gets a Proper Sequel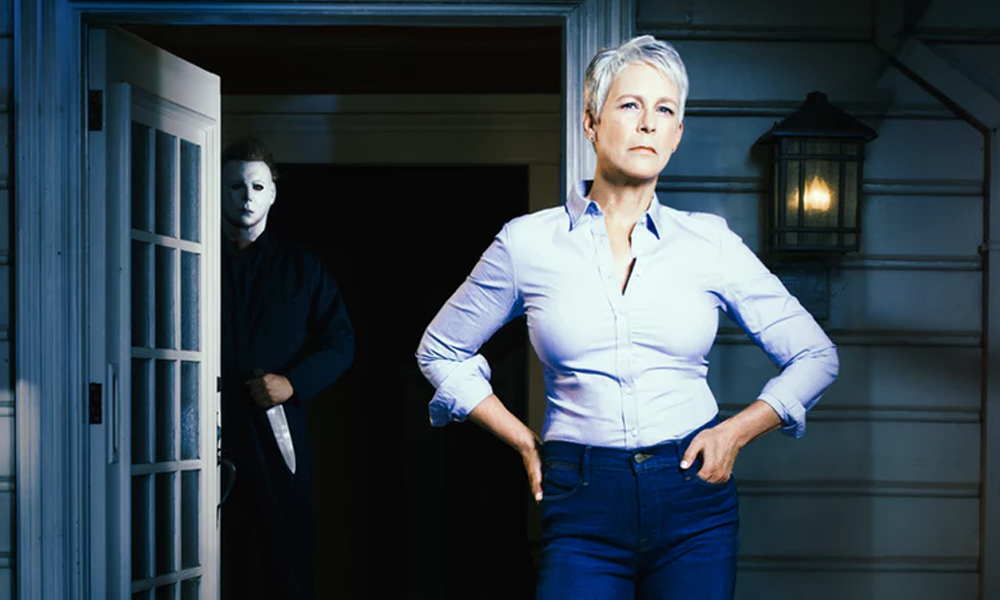 "Laurie Strode comes to her final confrontation with Michael Myers, the masked figure who has haunted her since she narrowly escaped his killing spree on Halloween night four decades ago."
Michael Meyers is considered one of the elder slashers that helped catapult the sub-genre in the late 70's and opened the door for such favorites as Jason Voorhees and Freddy Kreuger.
Much like its influences, the Halloween films have churned out eleven sequels, prequels, and I guess spin-offs, that tend to be cheap thrills on a boring night. These production companies try their best to produce cash grab after cash grab that tend to water down the legacies of the original films for the sake of forced jokes and cheap jump scares. Does this sequel, that for some reason names itself after the original movie, have anything to bring to the table?
Yes, I would say so. It feels like this movie attributes itself as a direct sequel to the first film, and totally ignores every other film in the franchise. This was a good move because this film does feel like a direct sequel – almost like it was an old movie from the 80's recently unearthed with an aged washed-out color scheme and familiar score. It wasn't as polished as the H20 series, but it wasn't as grungy and delusional as the Rob Zombie films, either
The plot managed to remain simple which often is the Kryptonite for sequels and does a few callbacks to the first film without being heavy-handed about it.
Michael Meyers felt like an old man with the Director David Gordon Green giving us glimpses of his age, however he's still very broad and menacing with little need to run after his victims. He tends to be great at sneaking and trapping his victims in inescapable corners.
"Feels like an old movie from the 80's that was recently unearthed…"
The acting was decent, led by the talented Jamie Lee Curtis reprising her role as Laurie Strode. The characters felt real and not too far-fetched for some B-movie style decision making.
Even the story was engaging, but be prepared to question how some people are oblivious when they should be on high alert that a psycho murderer is on the loose in their town. Either way, you might want to lock your doors.
Overall Grade: B
It definitely was better that the last few Halloween films and manages to provide a couple of scares and jumps.
The director made a good decision of going with a John Carpenter-style Halloween film that delivers on good old slasher film exploitation without feeling the pressures of some big-time studio exec telling him to tone it down.
* * *
Halloween (2018)
Horror, Thriller
October 2018
Director: David Gordon Green
Blumhouse/Miramax
1 hour 46 minutes
IMDB reference click here
5 Geek Chic Trailers for Your 4K TV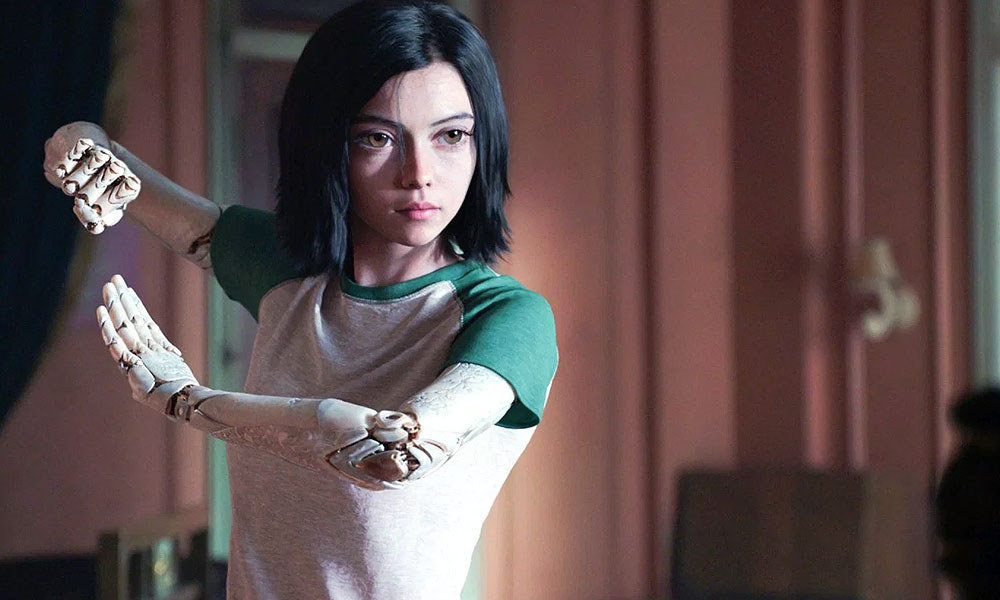 These luscious 4K trailers are in zippy 60fps for you VFX aficionados. 
Alita: Battle Angel 
Robert Rodriguez directs James Cameron's script melding state of the art effects with live action. We've come a long way since Who Framed Roger Rabbit?
Godzilla: King of the Monsters
Last stand-alone Godzilla movie before he kicks King Kong's ass in 2020. Epic visual effects create a scale worthy of your 4K TV.
Hellboy 
This reboot has big red shoes to fill.
Men in Black 4
I admit the best thing about this trailer is seeing Tessa Thompson in high resolution. Am I allowed to say that? #toolate
Avengers: Endgame
They don't give a lot away in the new Avengers trailer, but it sure looks purty.
White Right: Meeting the Enemy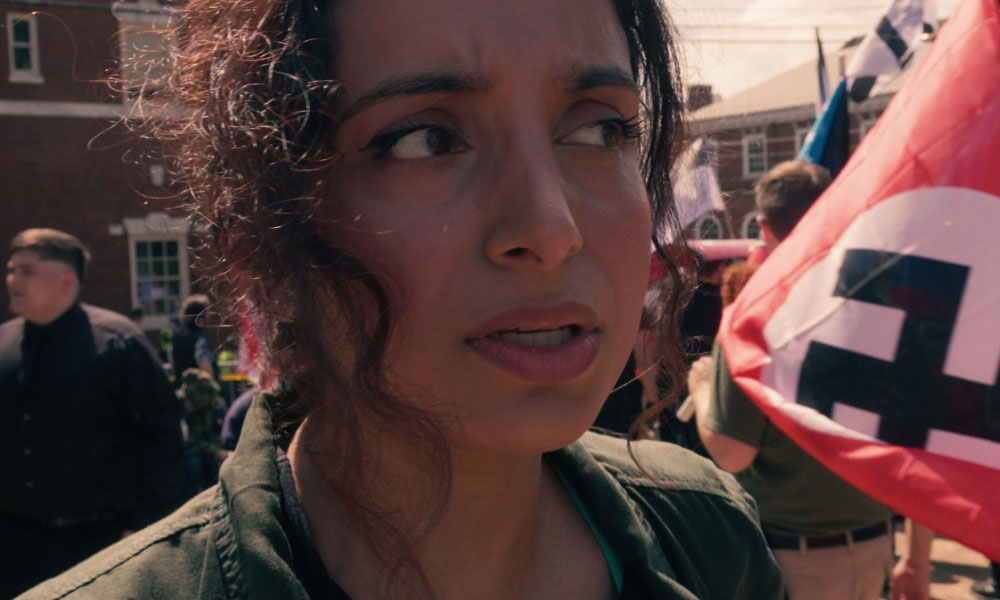 Deeyah Khan puts herself in real jeopardy in White Right: Meeting the Enemy, confronting the whitest rightest supremacists and Neo-Nazis with the oldest trick in the book; she becomes their first friend of color. No shit. You'll be amazed as Deeyah proves racism is born from miseducation and a total lack of experience.  Sure, not everyone becomes a believer in the end, but you sure will.
Ray Romano's Dad Comedy Hits Home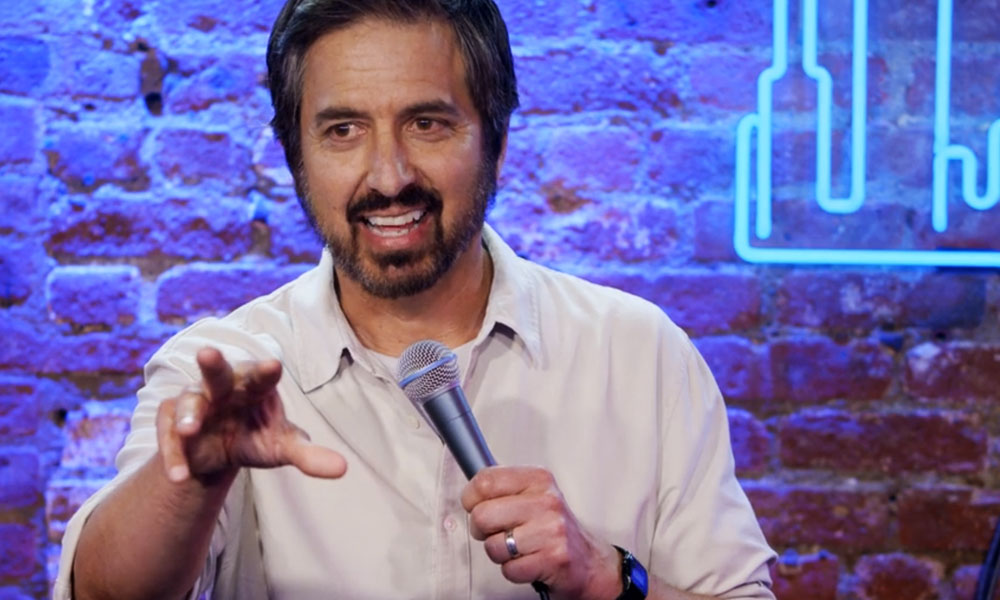 For his latest Netflix special, comedian Ray Romano returns to the Comedy Cellar doing two surprise gigs for unsuspecting fans.