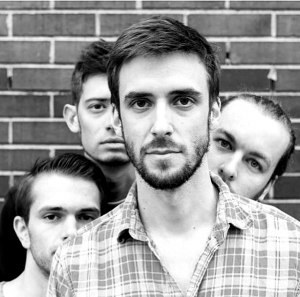 Who said Pop was dead? Beecher's Fault surely didn't, and after you hear them you won't either! Their brand of Pop brings a smile to your heart and peace to your ears.
The fantastic four is comprised of Ben Taylor (Vocals/Guitar), Ken Lamken (Vocals/Keys), Max Maples (Drum) and Serge Ruccolo (Bass). This quartet from Astoria, Queens will have you humming their catchy tunes throughout the day.
Beats constantly meet lyrics in all of their offerings. Attention to detail is noticed and appreciated throughout their rhythmic sounds. It's safe to say they take their craft seriously and complement each other very well. The combination of piano riff, subtle drums, and bass undertone in Matchstick Kings drives that point home.
To date Beecher's Fault has two EP's under their belt and recently released their third. The latest project entitled "Do As People Do" can be found in iTunes or via their website. It includes the aforementioned Matchstick Kings and memorable Liquor Store.
I had the opportunity to take in one of their shows and they did not disappoint. Live music tends to separate the pretenders from The Pretenders and Beecher's Fault came out swinging. Their performance had the crowd tapping their toes and clapping their hands. If you enjoy having a good time and uplifting your spirits, Beecher's Fault will be your cup of tea.