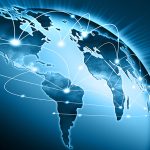 The globe is even more on FIRE and we're only six months into 2016!  This year is shaping up to be a pivotal turning point on the views of globalization, world politics, immigration and protectionism. The positions on all of these issues are being reshaped right before our eyes under the veil of terrorism and questionable decisions.
Besides the seemingly endless terrorist attacks taking place throughout the world, there have been other major events each month this year that will prove to play an intricate role in the historic changes to come.
Below are 6 of those events that we should monitor closely.
January: Bank of Japan introduces negative interest rate
Despite opposition from the global markets, Japan decided to employ drastic measures in order to stimulate growth in their economy. Banks will be charged 0.1% for storing additional reserves with the Bank Of Japan. This strategy is aimed at coaxing banks to lend and businesses & investors to spend and invest.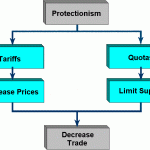 February: China has deployed 8 surface-to-air missiles on a contested island in the South China Sea
China's conflict over the Paracel islands with its neighbors escalated to another level after its alleged deployment of surface to air missiles. The islands are located in the South China Sea which is a major thruway to over a third of all Maritime traffic worldwide. With over 5 trillion dollars in global trade at play, this dispute will not be settled quietly.
March: North Korea fires ballistic missile
North Korea took a step forward towards their nuclear ambitions by testing a ballistic missile off of the east coast of the Korean peninsula. They view these acts as a defensive maneuver against the joint war exercises conducted by the United States and South Korea. By most accounts the test was considered a failure, but practice makes perfect.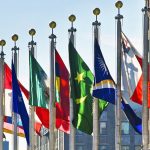 April: U.N. envoy urges Obama, Putin to save Syria truce, peace process
The valid threat of breaking the previously agreed cease-fire in Syria prompted the U.N to call for additional talks between the U.S and Russia. Unfortunately the gap in views remained too far apart and the proxy war has continued to claim many lives. The decisions and indecisions of both leaders will surely shape their legacies and our countries future relationship.
May: Islamic State loses 45% of territory in Iraq and 20% in Syria
The U.S led coalition is slowly making major gains against the Islamic State. But those victories are leading to more retaliation against civilians and an increase in terrorist activities. This "civil" war has mushroomed into quagmire that has engulfed the world. An adjustment in tactics to accelerate the end of this conflict is required to minimize its global ramifications and lingering effects.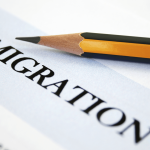 June: BREXIT
The influx of immigrants across the European union due to the multitude of conflicts in neighboring countries has given rise to the spirit of nationalism and xenophobia. Curtailing the freedom of movement of immigrants throughout Europe was a major catalyst in the United Kingdom voting to leave the E.U. Now the question remains if they will be the first of several other dominoes to fall or the lone wolf howling in the wind.
With 6 more months in 2016 to go, we're likely to experience a new level of volatility politically and economically then we may have ever seen before. We can no longer sit on the sidelines and watch things play out. Staying informed and getting involved in the political process has turned into an issue of survival.
Picking or allowing the wrong leader to steer the ship can sink us all.