This is America – Childish Gambino
Review: Sparkle Hard by Stephen Malkmus & the Jicks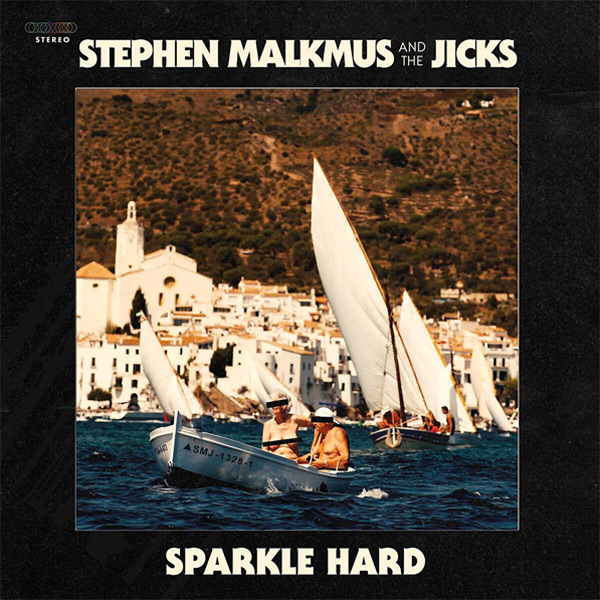 Another in a line of creative records from the ex-Pavement front-man. 
I heard that Stephen Malkmus shelved a much more electronic record in favor of this new Jicks album. While I'd love to hear him outside his comfort zone, Malkmus really does excel within it. The last few Jicks records are rock solid and this new one is no exception. Malkmus brings all the sardonic line deliveries, geeky wordplay, and fresh guitar noodlings fans expect from the  Pavement front man.
On his seventh record with the Jicks, Malkmus stretches out, allowing himself to reach back through the 90's into some decidedly late 70's/early 80's prog-rock sounds in tracks like "Rattler," "Shingy," and "Future Suite." Things get beautifully retro in the gorgeously stringy "Solid Silk" and you can hear some Keith Richards influence in the guitars on "Bike Lane." Throw in the alt country twang of duet "Refute" with fellow 90's icon Kim Gordon, and you got one of the best records of the year.
What others are saying: 
Spin
Pitchfork
Rolling Stone
Consequence of Sound
Are You Ready For Julius?
I recently had the pleasure of chopping it up with a very talented artist from the continuously growing genre of Soca. His name is Julius and his sound is coming to a fete near you!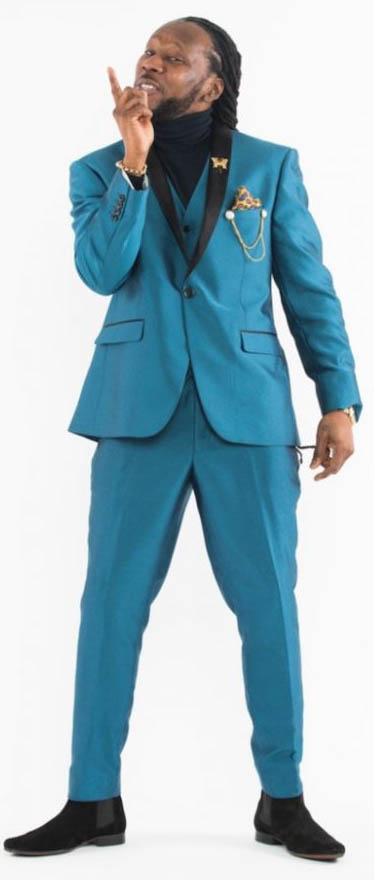 For those who aren't familiar with Soca music, how would you describe it to someone who's never heard it?
Soca is a fusion of African and East Indian instruments coming together to create this unique melody and sound. Soca music is infectious, sexy, happy, feel good music; you can be in a real messed up mood but if you put on Soca music your world is just transformed and you're taken to a happier place. Soca is good for your peace of mind.
The song "Good Oh" tends to bring back good memories of specific wines in my past, is that what inspired you to write this song?
My writing partner Fojo and I went for an afro-beats vibe with an energetic old school flavor. Strong lyrical content not on your customary topic, we were capitalizing on the idea of the reaction a woman can illicit from an admirer, but not merely based on her looks but an all encompassing meaning of wellness, a woman who knows how to take care of herself, her mind, her body and her future…she's just "Good Oh!" So when you listen "Good Oh" there's no doubt it will bring out that specific wine that you've connected to a "Good Oh" memory.
With your experience on the stage and in the studio, where do you feel more at home and why?
Good question. Both equally feel at home to me. Onstage I love the energy, I love entertaining a crowd, the adrenaline rush, the sexiness in presenting my craft to an awaiting audience. Then you go to the studio where the adrenaline is about creating that masterpiece, the challenges, the meeting of minds, the agreements and disagreements all for one goal which is to create a strong and banging product. So to me I love both experiences, I'm at home anytime I'm showcasing my talents regardless of venue.
Have you ever thought of recreating one of the earliest and most influential songs (that still resonates today) that you were a part of, "The Future Belongs To Me"?
"The Future Belongs To Me" was a project, well a very huge project I was thrown into as a kid. So to recreate it would be awesome, I've actually considered it from time to time. But you know one of those creations where you can't surpass the original? Well to me that song is one of those, but this generation definitely needs a reminder of a message like that, undoubtedly.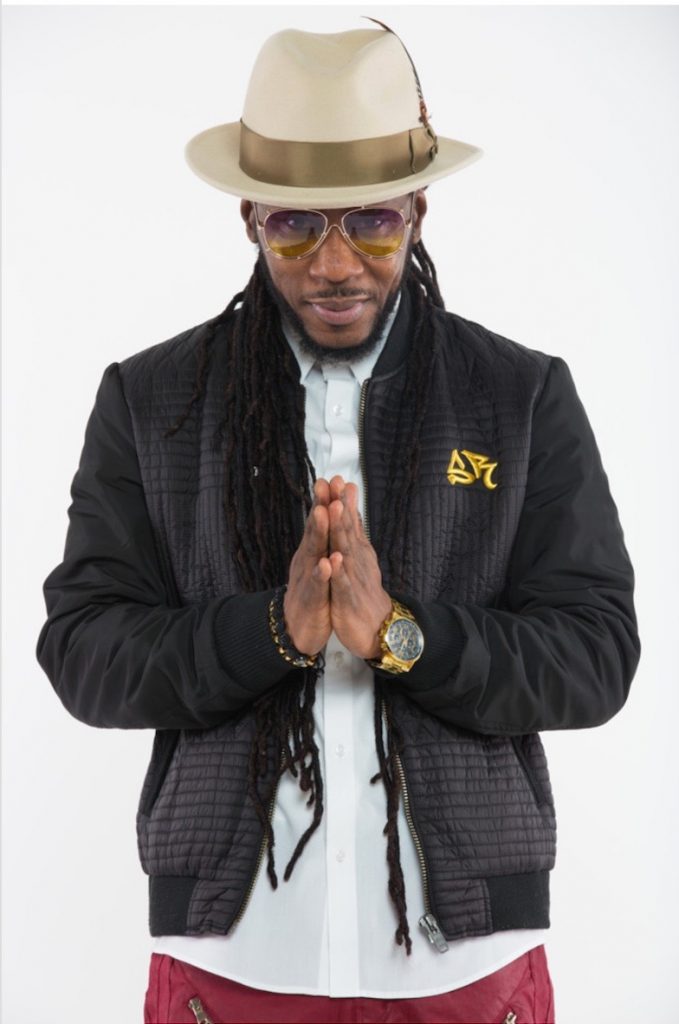 With Carnival season in full swing, where can we look forward to seeing you perform?
Well, I know this question is a bit past its timeframe, but with regards to all performances…presently my team is working on future engagements and everyone can keep posted to my social media pages for all announcements and expected appearances.
What has the reaction been from everyone, particularly the ladies, to "Hold Me"?
The reaction I got from fans after "Hold Me" were motivational and encouraging, some said it's different, some think it's very melodious. The ladies say it's a message they would want to hear from a guy. Everyone has an opinion and I value all feedback, but overall it's been a real positive reaction from everyone.
Do you really have no time for "No New friends"? The song is infectious enough to create new friends. How will you handle that as this song takes off? "
No New Friends" is a topic we all can relate to, it's not about making any new friends per se, but it's about those instances when you meet someone and you're like "I feel I've known you for a long time" and then there are those people who you meet and it's like "I don't like their vibe for some reason, as we Trinis say meh blood doh take them" so this song is about those people who are on that same mission as you are and that is to win. Because when one of us wins we all win, team, day ones to the end.
As you can see Julius is an artist to look and listen out for. Click on the pic below to hear one of his newer tunes that will surely get you hooked! "Good Morning Trinidad"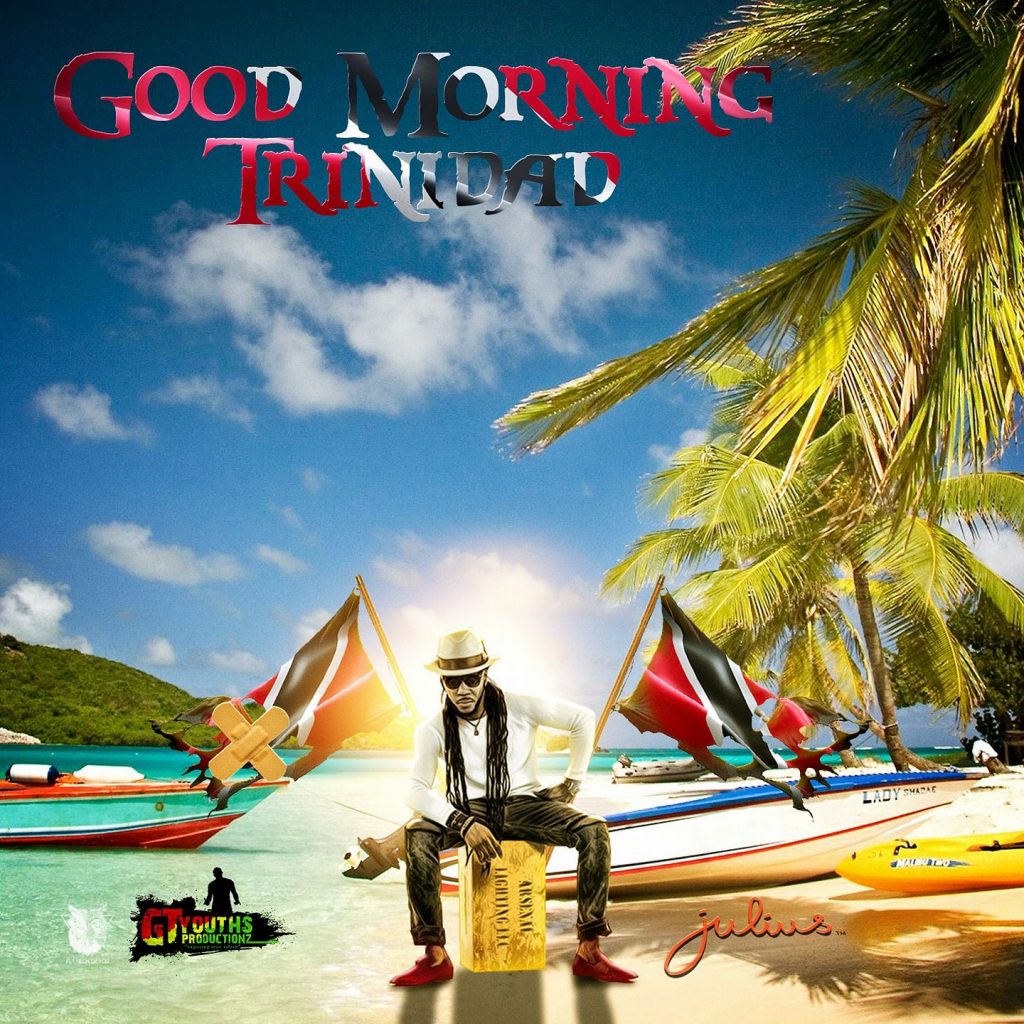 Here's five acts doing their thing in the first installment of Hip Hop Now.
Chicago rapper Saba's new record Care For Me features Chance The Rapper on "Logout."
From Everything is Fine, a collaboration between rapper/satirists Jean Grae and Quelle Chris, here's "Zero."
Tyler, the Creator stays weird and rhymes chicken nugget with fuckit on rap nugget "Okra."
Dallas rapper Bobby Sessions lost his cousin to police violence and channels that energy into the controversial "Like Me."
Rapper/actor A$AP Rocky samples Moby's "Porcelain" on "A$AP Forver."