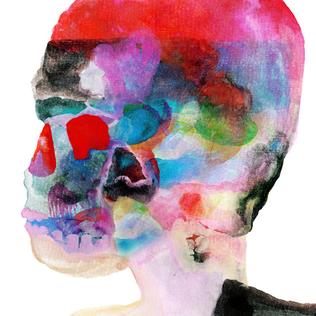 Spoon – Hot Thoughts
Matador Records
March 17 2017
Spoon's ninth record Hot Thoughts finds the Austin taste-makers offering new light through old windows twenty odd years into their career. And I do mean odd.
Tracks built on those same mathematical quarter and sixteenth notes are now expertly adorned or given room to breathe in ways that, first and foremost, serve the groove. That staccato jangle unapologetically wants you to dance, dammit. Feel it in the title track, in that now familiar falsetto that simmers on the beat until everything explodes into rusty transcendence. Hear it in the AM radio stomp of Can I Sit Next to You, Tear it Down, and in the manic precision of Shotgun.
With long time mult-instrumentalist Eric Harvey gone, it seems all hands are picking up the slack. There isn't a moment where some bit of sonic interest isn't whizzing by or echoing away, but more Yankee Hotel Foxtrot than Kid A. For every few tracks that underline their established sound, Spoon sprinkle in some good ol' Austin weirdness, like the trippy Whisperilllistentohearit, the twinkly and experimental Pink Up, and the sprawling instrumental closer Us. Is it a coincidence that three of the ten tracks are exactly four minutes and twenty seconds long?
Spoon have been evolving in consistent increments for decades. They're playing the long game, for sure.