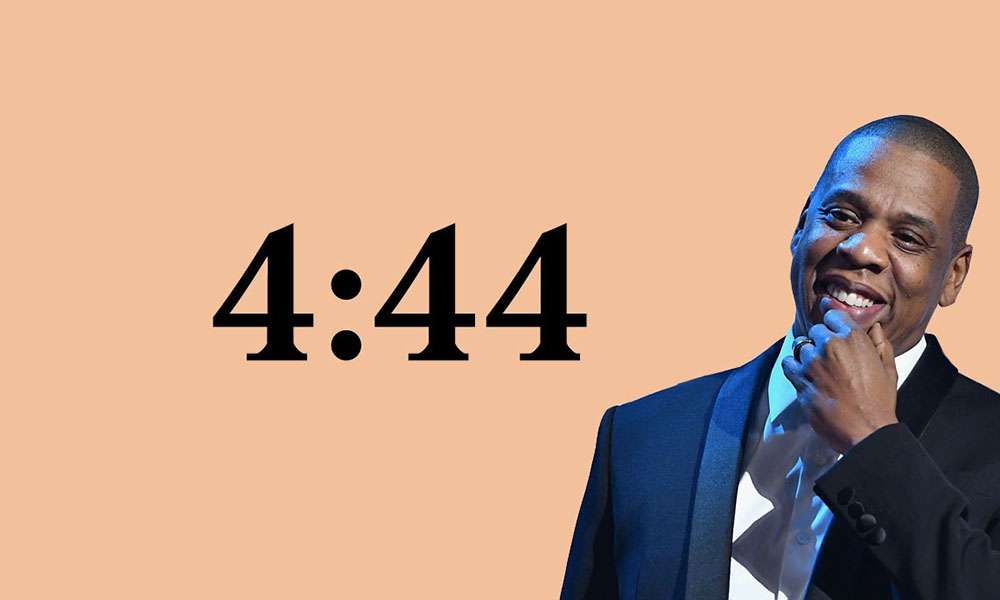 The numbers of the moment may be 4:44 but it only took Jay-Z 36 minutes to shake up the world. That precious time was crafted into a syllabus of 10 lessons. So put on your thinking caps and get your pen and your pads ready. Woke-Z has just entered the class room.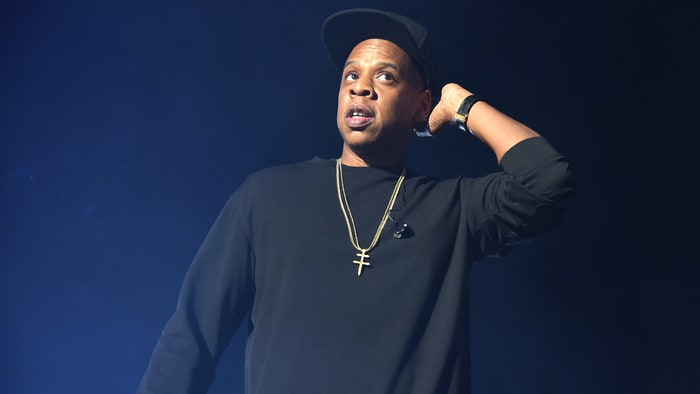 With hip-hop entering into its early forties it's only logical that it matures and has a wealth of experience to educate from. Jay Z has taken the cue and has delivered some salient points on fatherhood, relationships, race, economics, supporting your own community and much more. Yes all of that in 10 joints!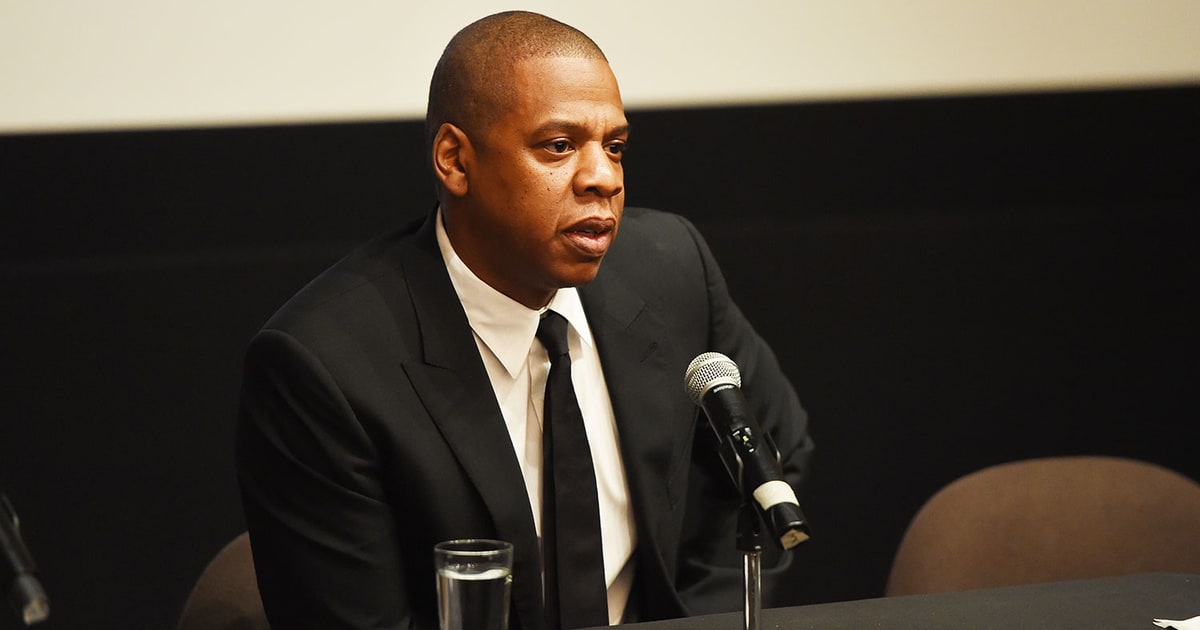 Now do you remember this line from Moment of Clarity "If skills sold, truth be told, I'd probably be / Lyrically Talib Kweli / Truthfully I wanna rhyme like Common Sense / But I did 5 mill, I ain't been rhyming like Common since…" ?
Well lyrically Jay found his moment of clarity in this album and embraced his depth unapologetically. Sean Carter is very present throughout this offering with sprinkles of Jay-Z. Peep this little quip from Bam feat Damian Marley:
Put that drum in your ear, don't get Srem'd
I'll Bobby Shmurda anybody you heard of
Niggas could not be further, I fathered your style
Birth of a Nation, Nat Turner style
Uh, y'all make me turn up all this talkin' down
Uh, niggas is skippin' leg day just to run they mouth
I be skippin' leg day, I still run the world
I pressed ahead of your team with one finger curled
I'll line you all up with one finger wave
Make niggas weave, niggas is out here fake
Laced front to the back, don't front
Y'all gonna make me wig. I'ma give y'all what you want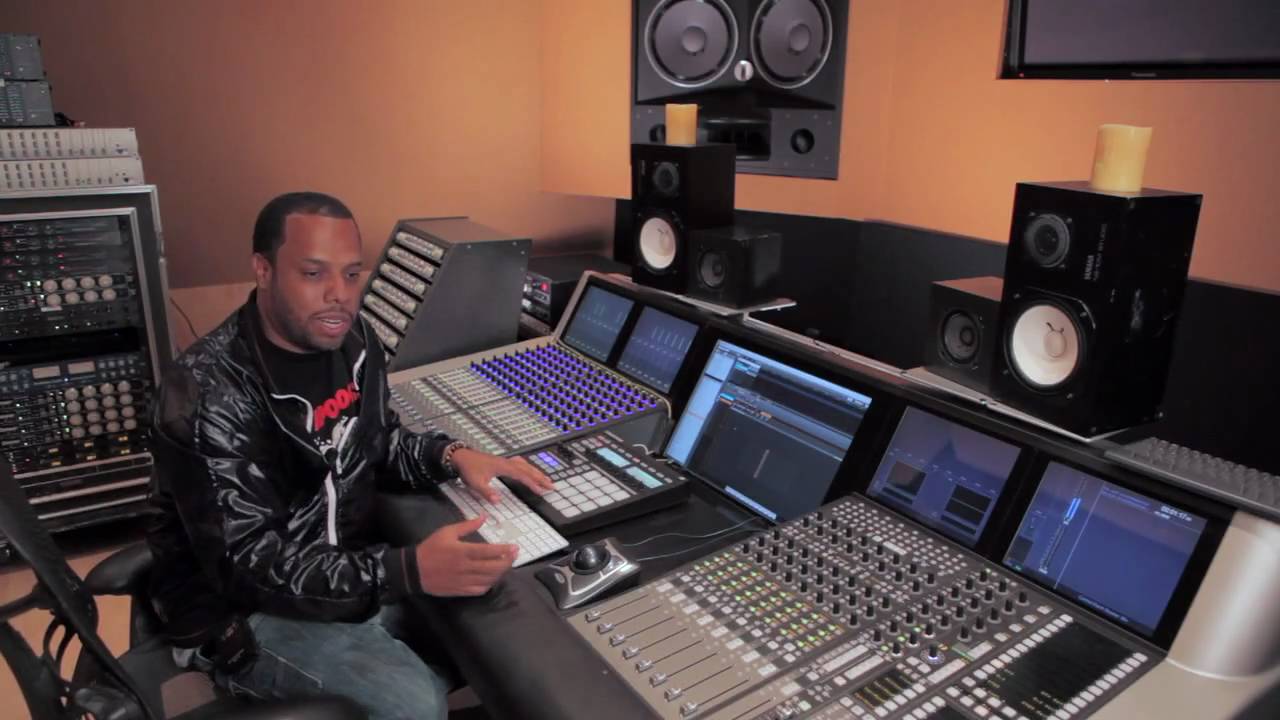 Sonically we are blessed again by the talented NO ID. Any hip hop head won't be surprised by the quality of tracks he cooked up for this one. We've co-signed this man for over twenty years! This is just what he does and we've come to expect it.
Jay also invited another one of his former collaborators back into the studio…his Mom. They shared some personal and insightful words of advice on Smile.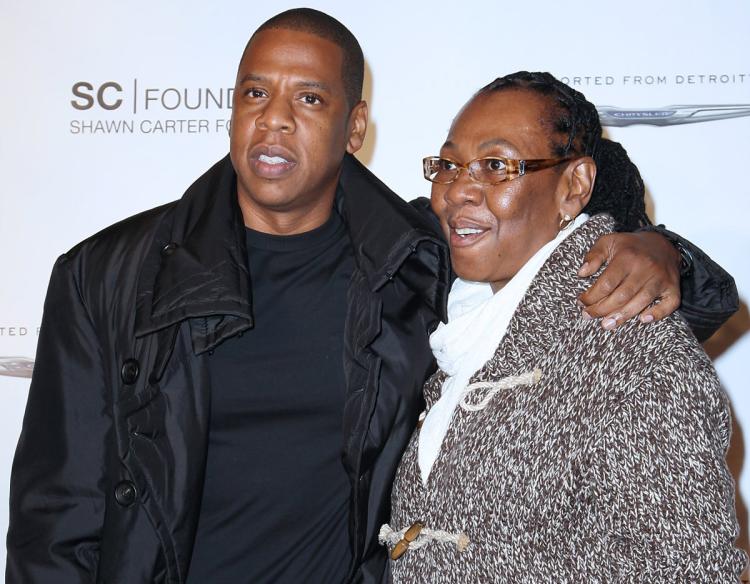 I won't spoil your listening experience by divulging too much but do yourself a favor and get your asses to Tidal immediately! You won't be disappointed.
Track Listing
1. "Kill Jay Z"
2. "The Story of O.J."
3. "Smile" feat. Gloria Carter
4. "Caught Their Eyes" feat. Frank Ocean
5. "4:44"
6. "Family Feud"
7. "Bam" feat. Damian Marley
8/ "Moonlight"
9. "Marcy Me"
10. "Legacy"
McCartney III is Coming Up!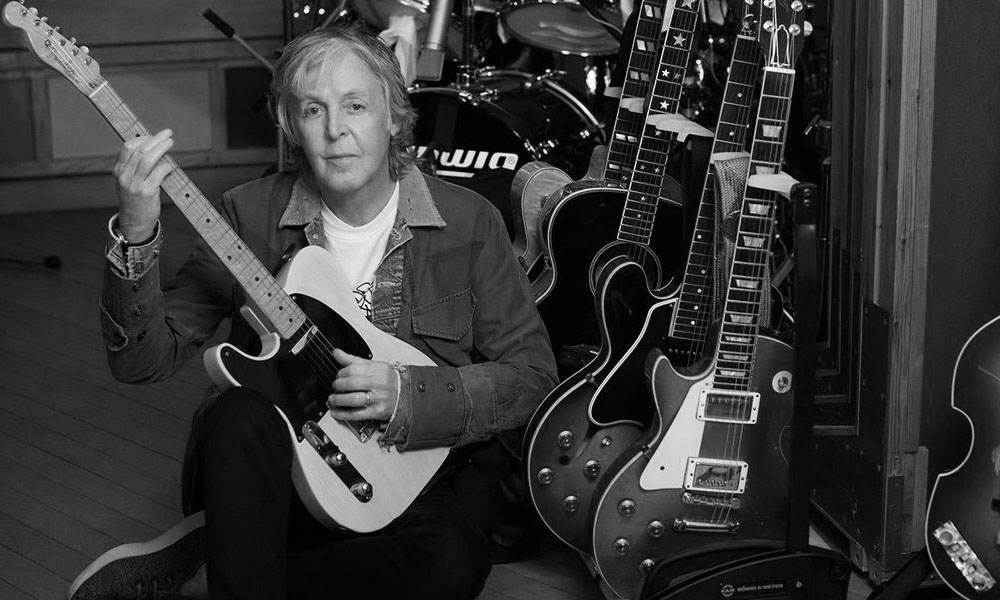 McCartney III is the 18th solo album by ex-Beatle Paul McCartney, scheduled to be released on December 11th 2020 by Capitol Records. Like the first two self-named McCartney solo records in 1970 and 1980, McCartney III features Paul on all instruments.
McCartney III promises to be a return to form for Paul, who wrote, produced, and recorded the record in quarantine.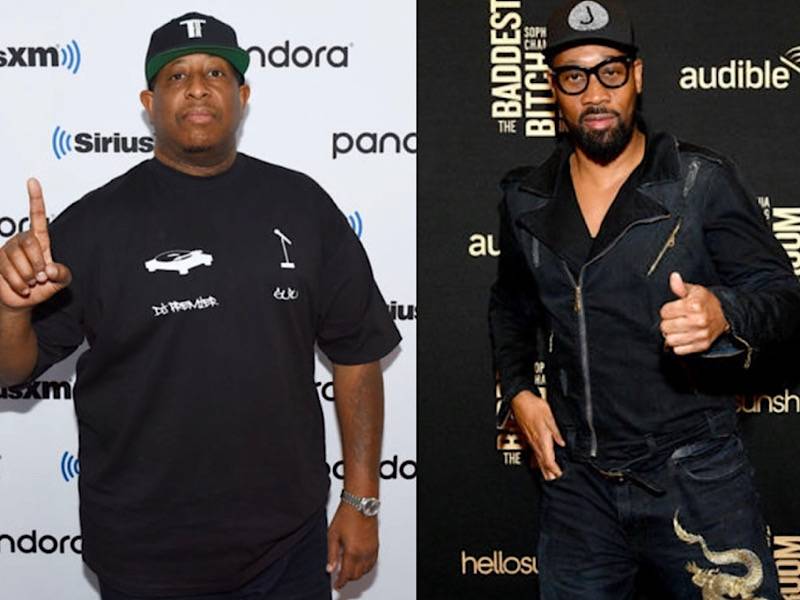 Music continues to make this unprecedented global quarantine an unexpected treat. On Easter Eve two of the grittiest producers of our generation treated us to a trip down memory lane. DJ Premier and The RZA served up a slew of timeless joints blow for blow. Every cut invoked memories of a time when the critics and fans were universally aligned in appreciating creativity.
Over 150 thousand people zoned in and listened to these legends drop over 40 tracks of pure excellence! The tracks featured the likes of The Wu-Tang Clan, Gang Starr , Jay-Z, Nas, Biggie, Kanye West, Jeru the damaja, M.O.P, Big L, Mary J Blige, Christina Aguilera and many more. It was a Masters class in Hip Hop phonics and the genre's students around the globe were all tuned in to hear it!
For the unfortunate ones that managed to miss this moment of history, here's a visual representation of some of the subject matter presented!
Mass Appeal – Gang Starr (The ultimate drive through other people's neighborhood joint)
Liquid Swords – GZA (This made a lot of MC's re-evaluate their penmanship)
MC's Act Like They Don't Know – KRS-One (DJ's go to record to make sure their speakers were up to the task)
Wu-Tang Clan – Protect Ya Neck (If getting jumped was a record)
Nas Is Like – Nas (The record that made everyone rewind the first line like wtf did he say?!)
Brooklyn Zoo – Ol Dirty Bastard (The Brooklyn invitation to let everyone know you there)
Yes you definitely played yourself if you decided to cut instagram class tonight! The aforementioned treats were only a couple of lessons shared during this session of night school.
Shout out to the Principals (Swizz Beatz & Timberland) of battles in enhancing our quarantine curriculum by inviting these Professors of Hip Hop. Not only did they raise the bar in competition and quality but they surely injured some necks after the evening's engaging lecture!
This class originally began with a syllabus calling for one A at the end of the semester. But the students rightfully revolted by keeping it Hip Hop and changing the rules to award the whole subject matter an A+. So on behalf of everyone with an ounce of flavor in their blood, THANK YOU PREMIER & RZA! We appreciate you!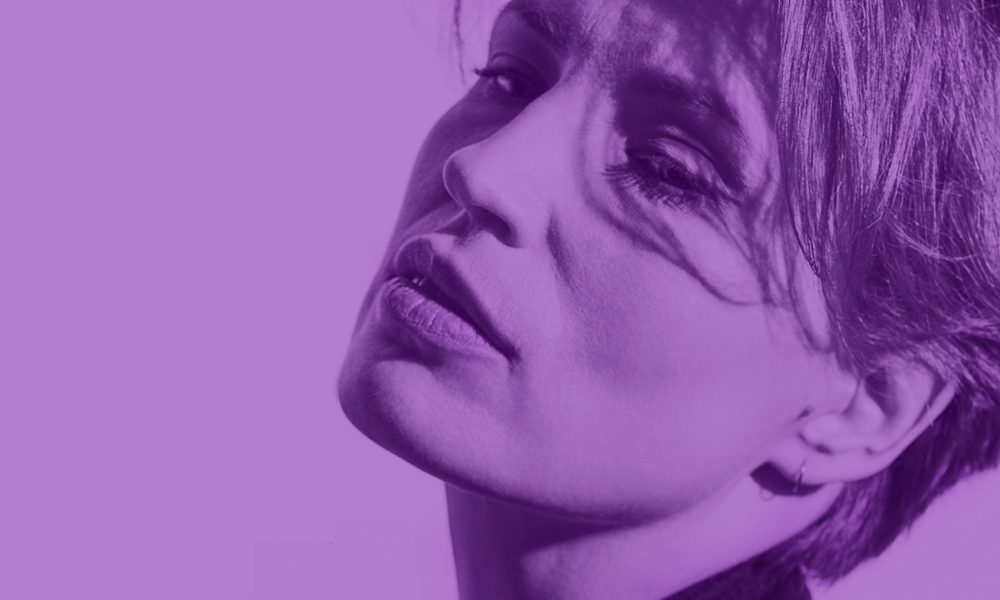 ECR Music Group recording artist Janita releases her new single "I Do" today, apropos of Valentine's Day, and you won't be able to get it out of your head.
The follow-up to "Bliss I Once Had This," "I Do" is the second single off her new album, Here Be Dragons, dropping May 1st. It's an honest-to-goodness anthem of love, saying more with less, and building to a gorgeous frenzy upon that killer rhythm section of Justin Goldner on bass and the incomparable Miles East on drums. Damn, that bass, tho.
Is there anything you can say to someone that's more affectionate than I see you, I got you? Isn't that the kind of love we all dream of? In that way the song is as much about the subject as the singer, adding to its depth and beauty.
"I have a restless soul, an innate curiosity which pushes me to learn, and to change. Uncharted territory is terribly exciting for me. I often feel like I'm on the edge of something new, even with those I've loved for years and years. 'I Do' is about the renewal of one's love for someone––love being the most thrilling of all uncharted territories––and a renewal of one's commitment to exploring all the corners of the map of that relationship."
Both Janita and producer Blake Morgan are the rare breed of artist that continue to grow in leaps and bounds with each new record, when you wouldn't expect things could get any better. Janita says more in a two word chorus than many musicians do in a whole song. And Blake's production has only gotten smoother, smarter, and more focused with every release. "I Do" is another shining example of the continued thoughtful collaboration between the two.
Do you believe two artists can find the perfect partner in each other? I do.
Catch Janita's album release on April 30th at New York's legendary Rockwood Music Hall.