Janita's Fascinating New Video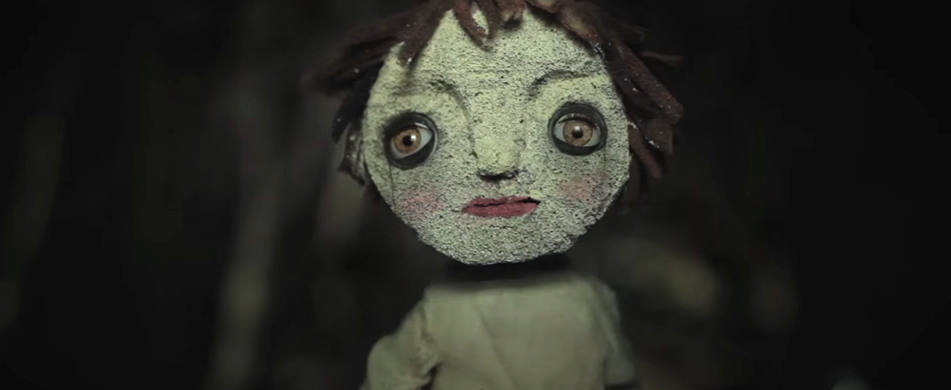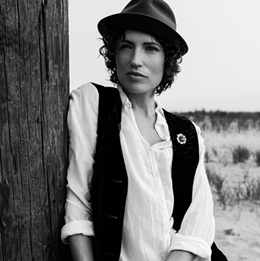 New York musician Janita talks about the beautifully atmospheric video for "Traces Upon Your Face."
* * *
The video for "Traces Upon Your Face" is gorgeous. Totally in tune with your growth as an artist and performer. What's interesting to me is, while you're a natural in front of the camera, you're actually behind the scenes in this one, yet represented onscreen by a beautifully articulated marionette – which is something you may have even felt like at some points in your life before you cut away those strings. Am I reading too much into it?
Thank you so much! Yes, I've absolutely felt like a marionette at times in my life, and I've addressed that in my songwriting too, in different ways. The fact that there's a marionette in my video is not a coincidence. Ironically I feel like I'm more present in this video than I am in any other one so far..! The director, Charlie Harjulin, had previously made a deeply moving video about being bound and restricted, and what I saw made me keen to work with him. Busting out of cages of all sorts––whether they are of my own making, or created by others––is a central theme in my life.
The song and video are beautiful, yet there's real worry being expressed in both. You're singing about the fear that a new love may turn out "just like the others" and visually we're seeing a girl lost in the woods, haunted by the past, not sure who she can trust. Yet you're putting your heart out there even though you've been hurt before, which brings an optimism to the song. Am I getting that right?
Yes, that's exactly right. The song "Traces Upon Your Face" is about exorcising the ghosts of the past––wanting to move forward, and to learn to trust. I personally have an unwillingness to stay stuck, and it drives me, even when I'm scared beyond my wits; and however dark a song I write, there's always hope and optimism bubbling underneath. I'm happy to hear that it comes through to the listener, and the observer. I have to say, I'm still amazed at how well that worry, courage, and soul can be expressed through a marionette. For me, the character is genuinely touching.
Artists like Bjork have relied on beautifully abstract videos, too. I think it opens up opportunities for the viewer/listener to make some of their own interpretations. It certainly strikes different chords than music by itself. Are you a visual person? Howso?
I am a visual person, yes. Music, dance, and visual art were of equal importance to me as a kid, and I think that those early interests are a real clue as to what people are most inclined to be when they grow up. These days, I frequent museums and exhibits, and I'm very inspired by visual art, lighting, videos, movies, personal style…. My latest album, "Didn't You, My Dear?", this new video, my recent live performances, my photography, and artwork, etc., have all come together––for what feels like the first time––to represent accurately who I am as an artist. I can't tell you how good it feels to be seen for who I am. Particularly after so many years of having been a marionette (there it is again….), a tool for other people's careers and aspirations.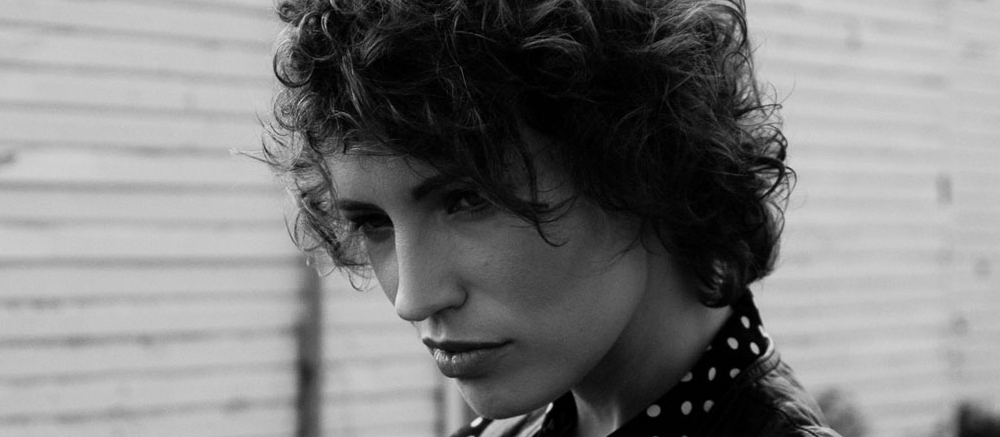 I'm reminded a bit of The Dark Crystal, or videos done by the Brothers Quay (Tool, Michael Penn). Yet this is all in-camera work. Not stop-motion and no CGI, right? It's a performance in and of itself. How'd you get involved with filmmaker Charlie Harjulin and artistic director Margarita Leonore? How hands-on were you in the process?
Thanks! Yeah, I see that. As a kid in the 80's in Finland, I grew up watching Polish, East-German, and Czech doll animations on TV. It's what was on, and with only two or three TV-channels at the time, my options were limited. But I developed a real love and appreciation for puppetry then. So when Charlie Harjulin introduced me to Margarita Leonore's work online, I was immediately enthralled. Her puppetry had a nostalgic quality for me––reminding me of my childhood––and the visual felt right for the song.
Charlie and I have actually known each other since we were five years old. We were classmates for more than a decade, and even childhood sweethearts. We've remained friends throughout the years, but we'd never worked together until this project. I was determined to participate in the production of this, and ended up traveling to Barcelona where Charlie and Margarita both live, to help out with the filming. I even got a chance to do some puppeteering myself!
True, it's all in-camera work, and no CGI––everything is performed live on a surprisingly small set. While I was on set, we cut up and mushed those rotten veggies you see (and we smelled…), broke countless glow sticks, twirled hand-held lights (that ended up weighing a TON…), and bribed volunteers with pizza. A couple of long, but incredibly rewarding days for me. I was present for the production as much as I could be, and I'm so happy I went for it. It was truly an unforgettable experience!
I have your record Didn't You, My Dear? in heavy rotation. It's one amazing track after the other. I know it took a lot of emotional investment to write, record and perform… but I'm selfishly dying to know what's next. Are you writing new material?
Thank you––that's wonderful to hear. I am indeed writing new material! My lyrical perspective is changing, and I'm using more imagery these days, which is exciting and challenging at the same time. Musically, some of my classical background seems to be rearing up its head, and I also have some new folk influences that are working their ways in… However, my next album won't be a departure from Didn't You, My Dear?, rather a natural evolution and continuation. I'm interested now in building a body of work with a singular vision, which is a sensibility that wasn't available for me in the past as an artist. I'm hugely motivated by what's to come, but also thrilled about what's going on right now. I'm determined to savor every moment!
* * *
Writing Your First Book / Should I Self Publish?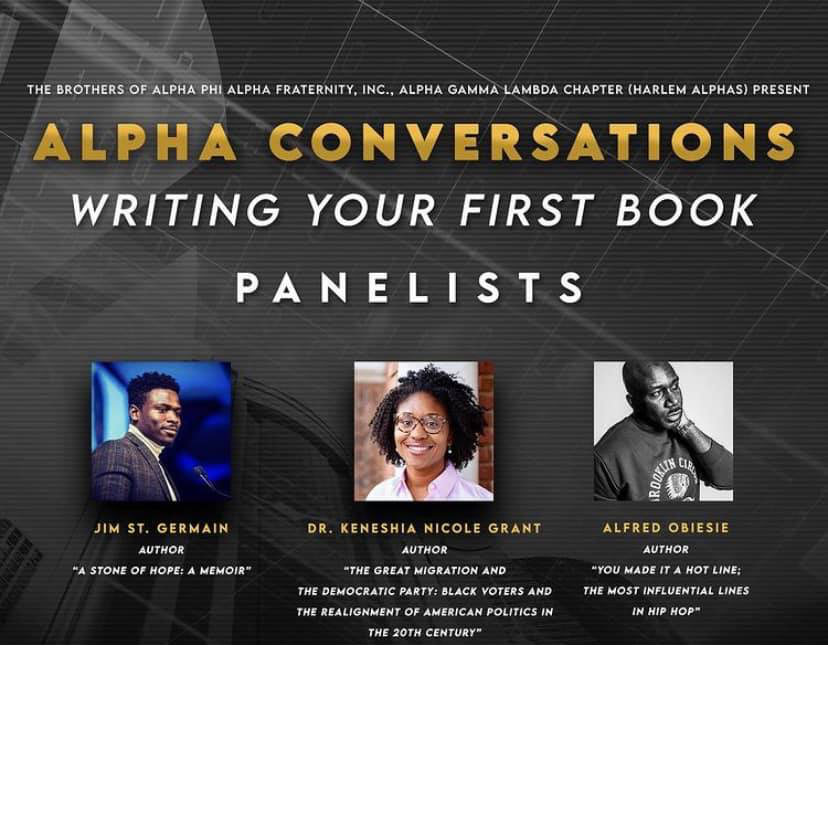 I had the distinct pleasure of  participating in a panel discussion on writing your first book, presented by the Harlem chapter of Alpha Phi Alpha Fraternity Inc.  Alongside Jim St. Germain, Author – A Stone of Hope: A Memoir and Dr. Keneshia Nicole Grant, Author – The Great Migration and the Democratic Party: Black Voters and the Realignment of American Politics in the 20th Century.  We opined on pain points, benefits and strategies regarding our inaugural voyages into authorship. Feel free to watch for your self and I hope this provides some insight to all those looking to make the same voyage. Enjoy!
What the NFT is a BEEPLE?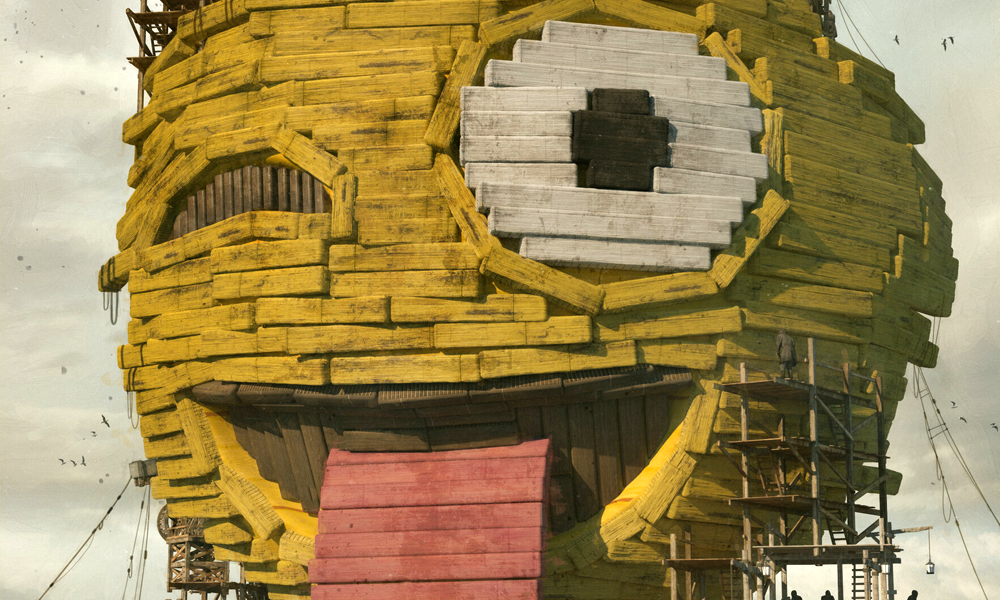 On March 11 this year, the digital artist Beeple sold a collage of digital images from his "Everydays" series for nearly 70 million dollars as an NFT, or non-fungible token. And if that sentence confuses you, you're not alone.
A non-fungible token is a unit of data on a digital ledger called a blockchain, where each NFT can represent a unique digital item, and thus they are not interchangeable. NFTs can represent digital files such as art, audio, video, and other forms of creative work. While the digital files themselves are infinitely reproducible, the NFTs representing them are tracked on their underlying blockchains and provide buyers with proof of ownership." – Wikipedia
Still confused? Let the artist himself explain it, and learn how he went from NFT newbie to making the third most expensive artwork by a living artist in three months. Not to suggest Beeple is an overnight success. The "Everydays" series alone involved creating a piece of art every day since May 1, 2007 – and he hasn't missed a day.
Check out some of Beeple's amazing and controversial work below.
Comic Fans: Geek out with Cartoonist KAYFABE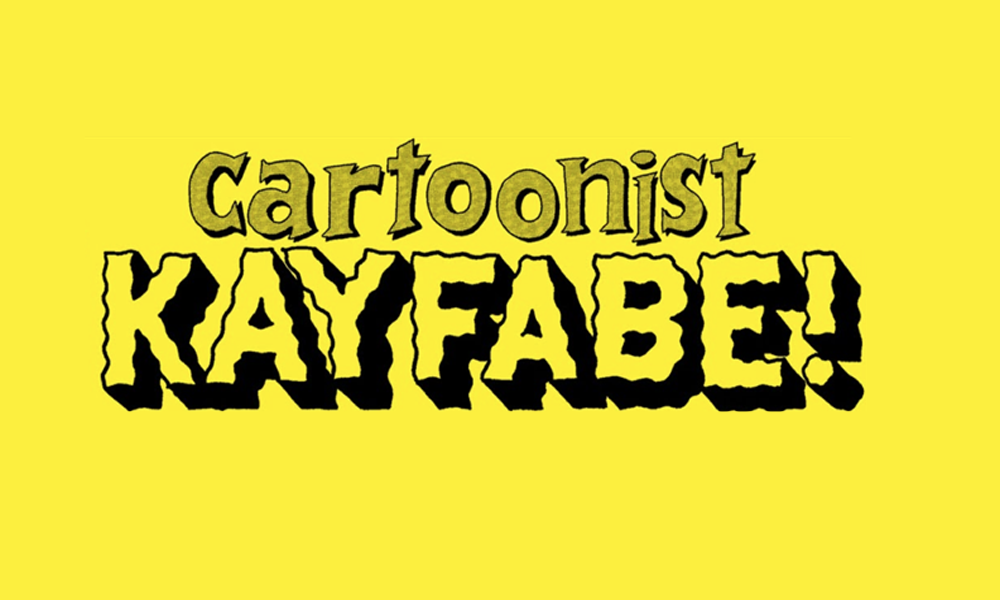 Cartoonist Kayfabe is a YouTube channel hosted by comic-book makers Ed Piskor and Jim Rugg.
Comics have come a long way since they were just for kids – and anyway, those kids have grown up and rightfully embrace it as  an artform. Cartoonish Kayfabe expertly walk you through the finer points of comic creation and appreciation, referencing some high quality images along the way.  If you're a comic geek, you will dig it – especially if you're into 90's era and independent comics.