Game of Thrones Recap S8-E6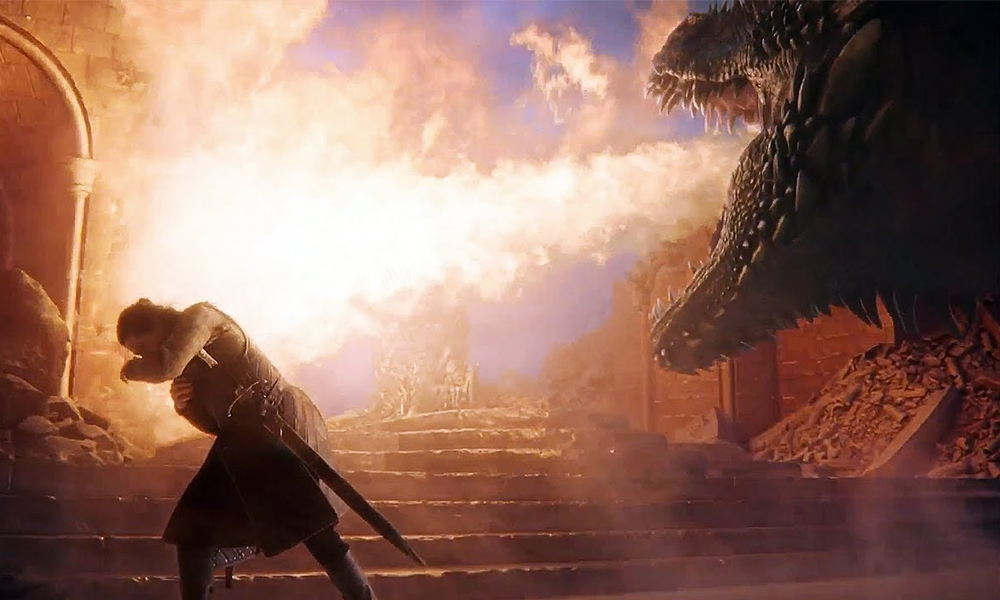 Season 8, Episode 6 "The Iron Throne"
It's been a long twisting road to get here but here we are. Most of us would have liked to see a slower pace the last two seasons as the series wrapped things up. The speed at which characters moved around the map mirrored the pace at which storylines were tied up. In early seasons it took weeks to get anywhere and on those trips we got to know everyone and became invested in their stories. Think Arya and The Hound going North or Robb Stark going south or Daenerys going from east to west. With everything now having wrapped up we see that the best part of the ride was the trip itself. The last season will leave a lot of people wanting, but as far as the final episode goes I thought it was well done.
We start from the perspective of Tyrion walking through the ash and rubble of King's Landing. He passes charred corpses everywhere, and a badly burned man aimlessly walking down the street. You're left to wonder the man's story and think about how far Daenerys has gone. Over Tyrion's shoulder we see Jon and Davos. The three men stop and Tyrion says he needs to speak to Daenerys. He goes forward alone. Jon and Davos encounter Grey Worm and a group of Unsullied getting ready to execute Lannister soldiers. Jon and Davos try to stop him but Grey Worm is undeterred. His orders from Queen Daenerys were that all who follow Cersei Lannister must die. There's a confrontation between Jon's Northern soldiers and Grey Worm's Unsullied but Davos staves off any violence between the two groups by telling Jon they must find the queen. They leave Grey Worm to his work and he begins executing the Lannister soldiers.
Tyrion has gone ahead to the Red Keep, alone. He finds a torch to light and finds his way down to the bowels of the half-destroyed castle. He sees the rubble blocking the pathways beneath the Keep and already senses that his plan for Jaime and Cersei to escape did not work. He presses ahead and spots Jaime's gold hand under a pile of bricks. As he inspects the pile he finds Jaime and Cersei's lifeless bodies. Tyrion breaks down weeping for his family and slams a brick against the pile in frustration.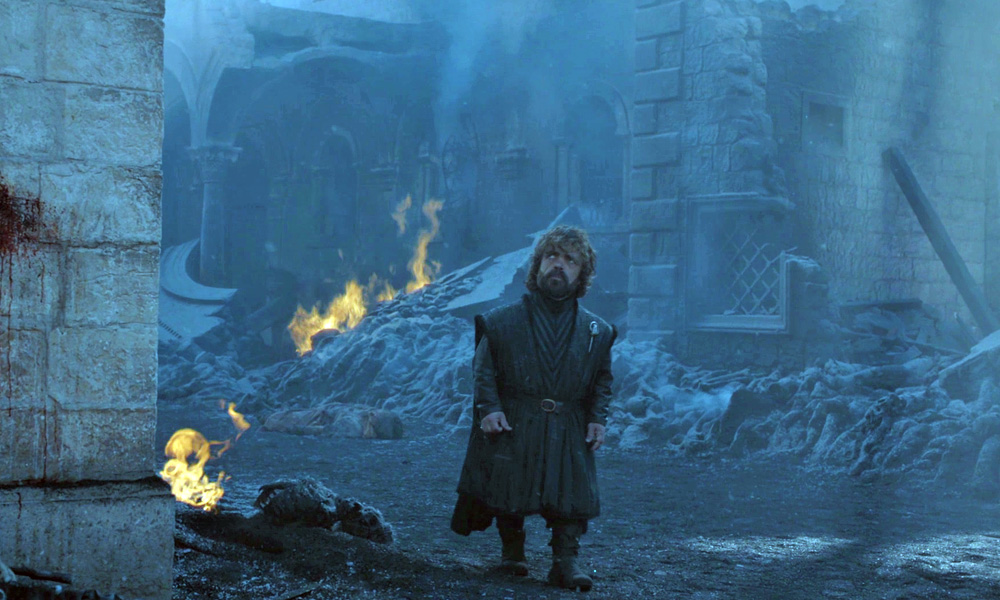 On ground level we see the Dothraki and Unsullied waiting as Drogon arrives with Dany on his back. She somehow has had time to change her clothes into a sleek all black outfit and get her hair done even though this seems like the immediate aftermath of last week's episode. Drogon lands inside the Red Keep with Dany and all of the soldiers are outside in the courtyard. Notable that Northmen aren't among the soldiers but we do see Jon making his way to the Red Keep and Arya lurking in the crowd.
When Dany lands there's an incredible shot of her walking out of the castle while Drogon takes off behind her. As he spread his wings in the background you see her body walking towards us  in the foreground and it looks they could be her wings. She is the dragon now she's no longer our tender hearted khaleesi.
From atop an elevated platform in the courtyard Dany addresses the Dothraki and Unsullied soldiers and thanks them for following her across the sea and giving her the Seven Kingdoms. She singles out Grey Worm to make him her new Master of War, Commander of all of her forces. Dany fires up her forces with a rousing speech. She entreaties them to keep fighting for her to liberate to the whole continent. "From Winterfell to Dorne, from Lannister to Qarth from the Summer Isles to the Jade Sea." It feels like we're getting a rundown on where Varys sent all of his letters last week telling of Jon's true parentage. Dany's message while directed at the armies is really a note to Tyrion that any lord or lady who opposes Dany will be prosecuted and we've just seen how she deals with any and everyone who she believes supports another ruler.
Tyrion and Jon are behind Dany as she exhorts the soldiers on. Tyrion steps forward at the end of her speech. She turns to him and says, "you freed your brother. You committed treason." Tyrion admits it but rebuts with, "you slaughtered a city." The real traitor is Dany is what he's indicating. She betrayed their cause. He takes off his Hand of the Queen pin and tosses it down the steps. The Unsullied who have been banging their spears on the ground saluting Their queen stop when they see Tyrion's action. It's so quiet you can hear the pin drop.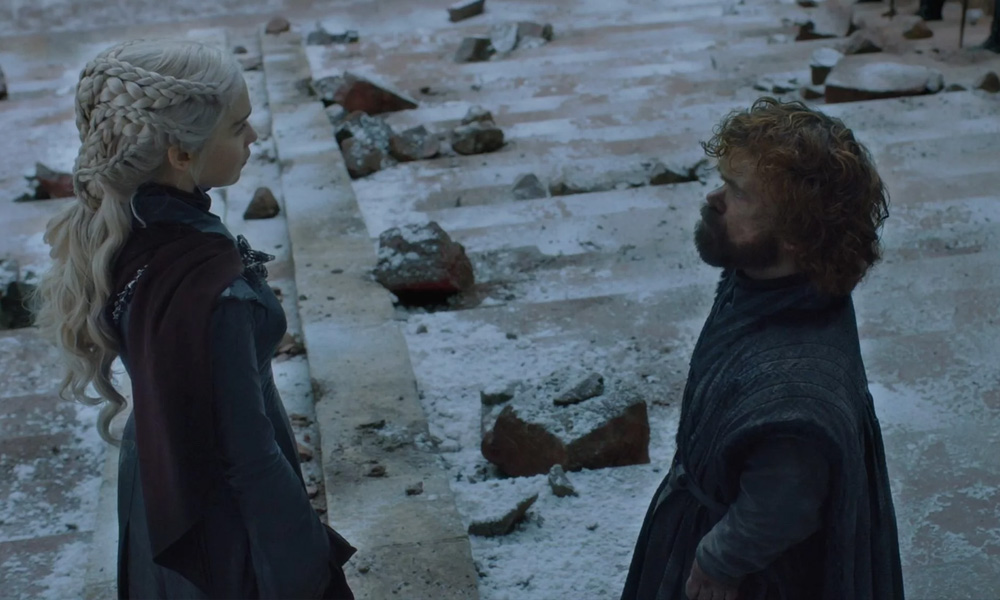 Dany commands her guards to seize Tyrion. They escort him away and she follows them back into the castle. Tyrion and Jon lock eyes as he is led away. Dany and Jon lock eyes as well as if she's expecting his betrayal as well. Jon says nothing. He watches silently as they walk off. Arya, ninja style, appears by Jon's side as this happens. She startled him and he's startled more by how she looks. She's obviously been in the city the whole time. What is she doing in King's Landing? Arya tells Jon she came to kill Cersei but Dany got to her first. Jon tells Arya to wait outside the city gates. He fears for her safety and she fears for his. Arya warns Jon again that Dany is a killer who won't allow Jon to live because she knows who he really is.
Jon goes to see Tyrion where he is being held prisoner. It's the type of scene we have missed the last two seasons, two characters having a long, meaningful conversation where the words have room to breathe. Tyrion laments betraying Varys but know what he will be joining him soon. He asks Jon about life after death since Jon has some experience. Jon tells him he doesn't think there's anything after you die. Tyrion talks about all of his sins that would keep him out of paradise, treason amongst them and thinks oblivion was his best hope anyway. Jon objects to that but Tyrion will have none of it. It was treason and he'd do it again. Tyrion says he chose his fate but the people of kings Landing did not. Jon cannot defend what Dany has done but says it was in the heat of battle and now it's over. Tyrion says it's not pointing out that the enemy had surrendered and pointing out that Dany did not sound like she is done liberating the Seven Kingdoms. Jon is defensive of his queen as he fights within himself to stay loyal to Dany. Dany saw her friend beheaded, he reasons. She saw her dragon fall from the sky, he explains. He tells Tyrion that it's easy to judge when you're not on the battlefield. Tyrion asks Jon if he would have done it? Jon has ridden a dragon. He's had the power to scorch enemies. Would he have destroyed the city after the fight was over? Jon says he doesn't know. Jon does know he just won't answer because he doesn't want to betray Daenerys and Tyrion knows it. Tyrion tells Jon that Dany's single mindedness will make her go further down this path because she believes it is her destiny and as she piles up more victories and more bodies there will be no stopping her. Tyrion says that it was vanity to think he could guide her as her Hand. Her nature is fire and blood, after all. Jon spits back at him "do you think our house words are stamped on our bodies when we're born and that's who we are? I'd be fire and blood too. She's not her father no more than you're Tywin Lannister."
This conversation is more powerful when viewed through the lens that Tyrion may be a Targaryen. Tyrion responds "my father was an evil man. My sister was an evil woman." He is ostensibly talking about Tywin and Cersei but  he could just as well be talking about the Mad King and Daenerys. This theory was never confirmed on the show but it seemed like a wink to the audience from the writers.
Tyrion tells Jon, "I know you love her and I love her too. Not as successfully as you but I believed in her with all my heart. Love is more powerful than reason. Look at my brother."
"Love is the death of duty" Jon responds. He's echoing Maester Aemon's words to him when Jon wanted to ride south and fight alongside his brother Robb to avenge Ned Stark's death. That scene was powerful on its own but later we realize the man offering the advice was actually Jon's uncle unbeknownst to either of them. Jon repeating the words of a good Targaryen man who refused the throne is powerful when presented against the backdrop of the choice he must make. In itself, it supports Jon's statement about choice. Maester Aemon was a kind soul even though he was a Targaryen. His life wasn't fire and blood even though that was his house's words.
Tyrion responds, "sometimes duty is the death of love." The two statements bookend Jon's character arc. With Aemon's words he threw  himself into being a member of The Night's Watch and accepted his responsibility at the time. Now wise counsel from a different (possibly) Targaryen uncle is shaping Jon's destiny again. In a show that loves symmetry from different seasons this doesn't feel coincidental. No, the show never confirmed that Tyrion was half Targaryen but it gave us a lot of evidence to support the theory from Tyrion's rapport with the dragons to his mother dying giving birth to Tywin flat out telling him, "you're no son of mine." The writers are teasing us here and this is the kind of moment that we missed the last two seasons. You can enjoy it on a surface level as moving conversation between two compelling characters or you can dive down the rabbit hole like it made me do. Ultimately, what made the show so interesting is the layers of relationships between characters and the questions about destiny versus choice.
Jon gets up to leave Tyrion. The conversation has moved him but not enough to betray Dany.  She may be wrong she is the queen and she has the right to be wrong and Jon must be true to his word. As Jon gets to the door Tyrion asks, "but what about your sisters? Do you think they will bend the knee?" Tyrion asks, "why do you think Sansa told me in the first place? She doesn't want Dany to be queen." Jon says, "they don't get to choose." Tyrion says, "no, but you do. And you have to choose now," as a guard comes and lets Jon out.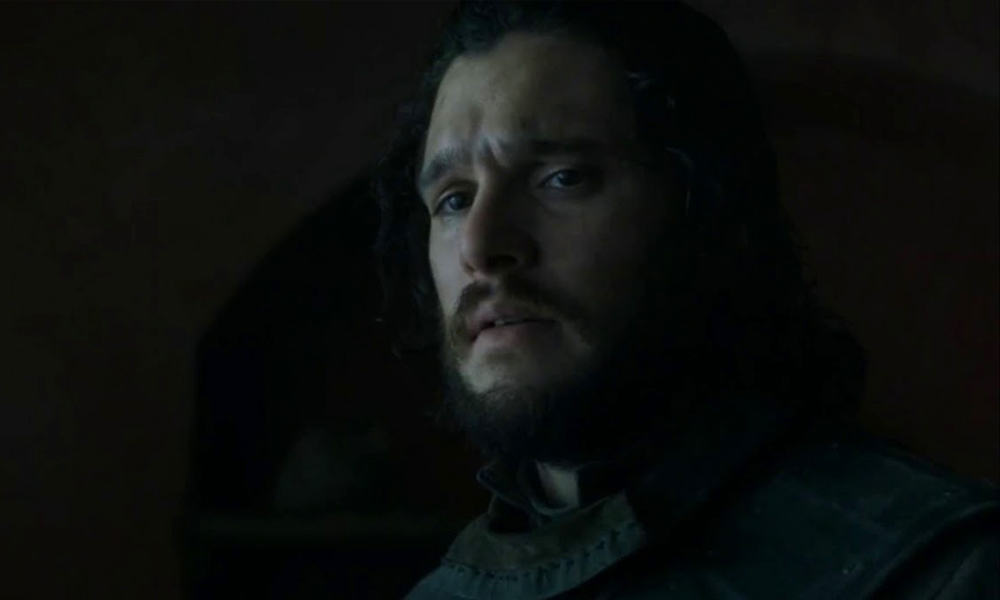 At the Red Keep we see a scene that looks like Dany's vision from the House of the Undying. She approaches the Iron Throne with snow falling all around her because the roof and walls of the throne room have been destroyed. In her vision she approached the throne but never touched it. This time she lightly grabs one of the arms of the throne and holds it for moment. Outside, Jon is approaching the Red Keep and a large figure stirs in front of him. Drogon has been covered by falling snow as he naps in front of the Red Keep. He raises up and takes measure of Jon by means of a taking a deep whiff of that Targaryen musk. Sixty percent of the time, it works every time. Drogon lets him pass.
As Jon enters the ventilated throne room she starts to tell him about what she imagined the Iron Throne looked like as a girl who couldn't yet count to 20. When she imagined a throne made of a thousand swords it was so large in her mind's eye that you could only see the soles of the king's feet as he sat on it. Jon interrupts her and berates her with what he has seen in the streets: prisoners executed in the street and little children burned. Dany says she tried to make peace with Cersei who tried  to use the innocence of civilians as a weapon against her. He shakes his head. Jon asks about Tyrion. Dany says Tyrion betrayed her. Jon asks her to forgive him. She says she cannot. Jon says they need a world of mercy. Dany says she will be merciful to the next generation but not to the people in this world who are loyal to the past. She says the new world will be good. Jon asks how does she know? She says that she knows what's good and Jon does too because it is their destiny. Jon says he doesn't. In this moment, especially, he isn't sure what is right. He knows everyone needs to heed counsel sometimes though. Jon asks "what about everyone else who think they know what is good? Dany answers, "they don't get to choose." It's the same line he just said to Tyrion back to haunt him. Where Jon used to to justify what a leader has earned by making sound choices Dany uses it to justify destiny. Jon knows in this world you get what you have earned, not what you think you deserve. Another uncle, Benjen told him that.
Dany exhorts Jon to build the new world with her. "This has been our reason since you were a little boy with a bastard's name and I was a little girl who couldn't count to 20. We do it together. We break the wheel together." She goes in closer and they embrace.
Jon kisses her deeply and tells her. "You are my queen, now and always" his words signifying that doesn't want to rule but he cannot let her do it either, not when she is making terrible choices. He stabs her in the heart with a knife. He catches her body as she falls dying. Jon cries as he holds her lifeless body in front of the iron throne. We hear Drogon roar but do not see him yet as he stirs outside of the Red Keep.
As Jon holds Dany's lifeless body Drogon flies past in the background of the destroyed throne room.
Jon is crying and putting her body down as Drogon circles back and lands in the throne room. Jon steps away from her as Drogon, huge and terrifying, gets closer to see what has taken place. He sniffs her body, knife still in her chest and then nudges her with his snout. Her limp body doesn't react. Drogon raises up and roars fiercely, mourning his mother's death. He locks eye on Jon Snow and you see the fire build within his throat. Drogon then he lets fly a flame but not at Jon. He destroys the Iron Throne melting it down to nothing. Jon looks amazed, at not being incinerated by the dragon and also at what Drogon has done.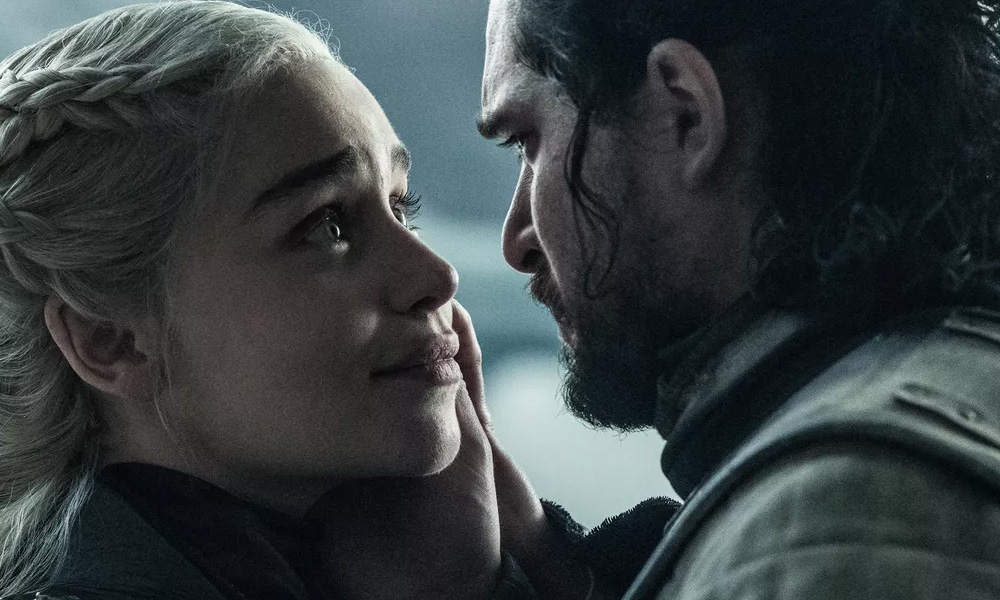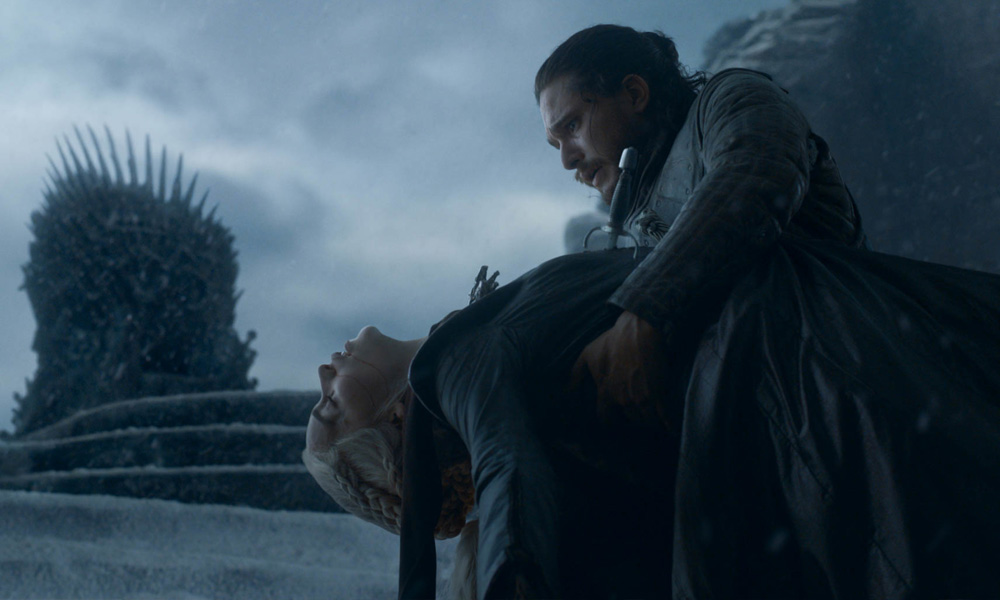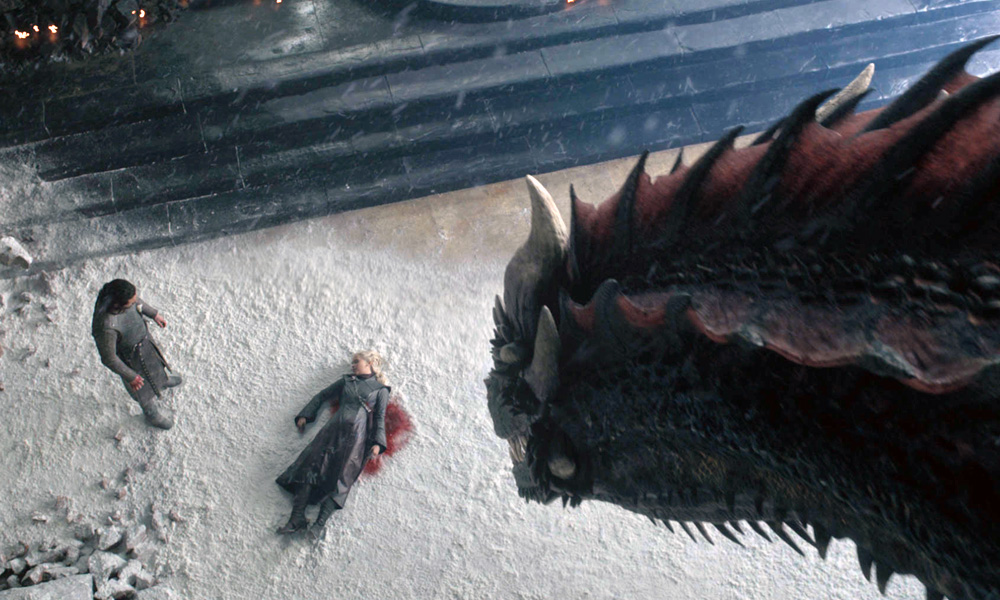 They talked about breaking the wheel and what Drogon has done was symbolic of that. The Iron Throne is no more. When you call back the earlier scene when Dany and Drogon appear to be one entity this furthers that. She did destroy the mechanisms controlling the old hands of power but her madness made her become what she hated. Jon killing her dismantles the wheel for the future. All of a Cersei's forces are gone. Jon will not take the throne.  "We break the wheel together" were among Dany's last words.
Drogon reacting to her death without seeing or hearing her die shows there was a spiritual connection between the queen and her dragon. Did death free her from the madness that took her down the wrong path? In her vision at the House of the Undying the next thing she saw after the Iron Throne was Khal Drogo and her dead son. Perhaps being reunited with her lost loves put her at peace and her spiritual connection to her dragon led to Drogon destroying the iron throne. Jon should be toast right there but instead Drogon completed Dany's work, the work she told us she wanted to do for most of the series.
Drogon gently picks her body up in his claw and flies off with her body. He's last seen flying east.
We flash forward a few weeks and this is where the episode got goofy. Tyrion is still a prisoner and we see him escorted from his cell to a meeting in the dragon pits with all of the high lords of Westeros. Sansa is there along with Arya, Bran, Gendry, Robin Arryn, Yara Greyjoy, the new prince of Dorne, Edmure Tully, Samwell Tarly, Lord Hugh of the Vale, Ser Brienne, Ser Davos and a few other people.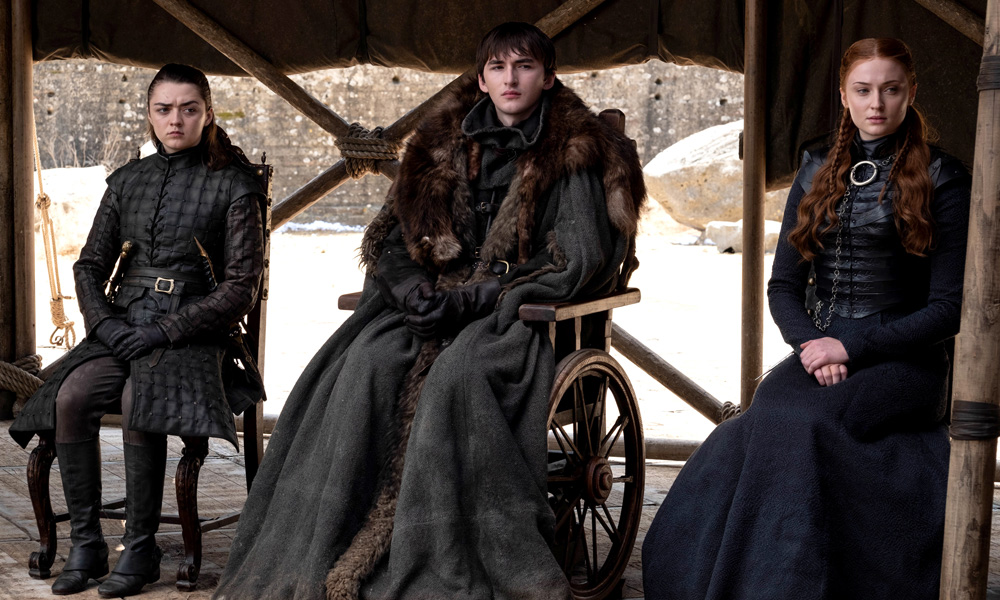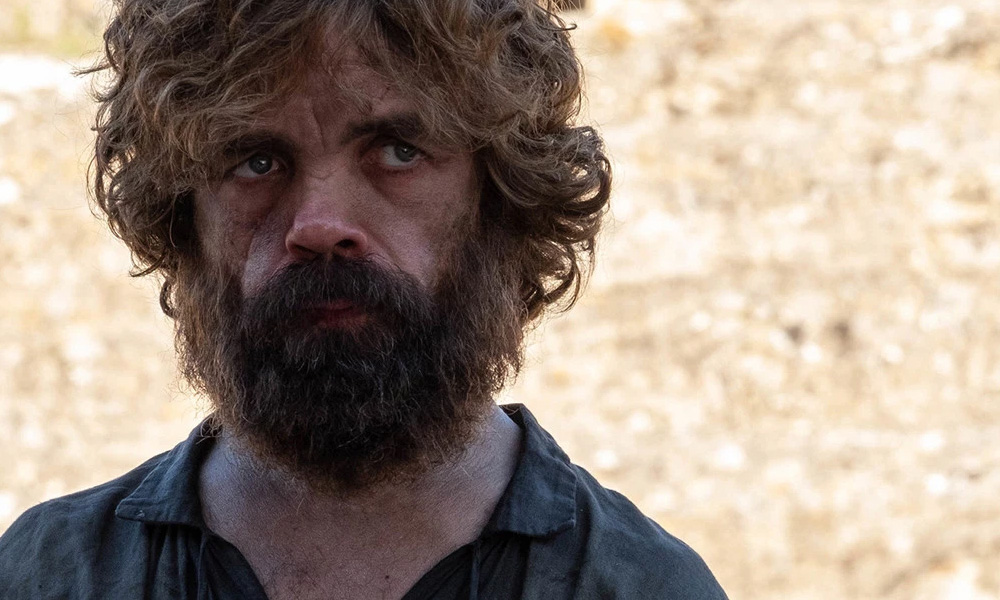 Jon Snow is being held prisoner by the Unsullied after killing the new queen and there are 20,000 northmen outside of King's Landing ready to take Jon back. Everyone is there to discuss making peace. Tyrion somehow leads a conversation about how to choose a new king or queen even though he's:
been locked up for weeks and shouldn't know many details about any of this as it is happening.

not Lord of anything at the moment because he was wanted by one queen the renounced his only title to the next one and there's currently nobody to pardon him.

Grey Worm told him to shut up because his words have led to entirely too many terrible choices. Great point, Grey Worm.
Tyrion says that nothing is more powerful than a good story in uniting power, not gold, not flags. He nominates "Bran the Broken" who has as interesting a story as anyone and definitely has the wisdom to do the job. The nickname sounds harsh when it's first said but Tyrion said in a conversation with Jon Snow early in series, "never forget what you are. Others will not let you forget so wear it as armor and it will never hurt you." Bran hasn't responded yet but Sansa says Bran has no desire to rule and can't father children. Tyrion says that is a good thing because sons of kings are often tyrants. From now on the high lords and ladies will meet at this spot to choose a new ruler, it will no longer be about succession but rulers will be chosen based on merit. It's another choice versus destiny moment.
The lords and ladies vote "aye" on the nomination of King Bran the Broken. When it comes to Sansa she abstains from voting saying that the North has suffered too much to be a part of this mess anymore. She declares the North to be an independent kingdom. Brandon agrees. Nobody voices any disagreement. Not sure why Yara doesn't bring up independence for The Iron Islands since she insisted on it with Daenerys but she votes "aye." The North is now a free country and Bran is now officially Bran the Broken, first of his name, King of the Andals and the First Men, Lord of The Six Kingdoms and Protector of the Realm. As his first act Bran names Tyrion his Hand. Tyrion doesn't want it. He points out that he has made many awful mistakes. Grey Worm says no but Bran says he is king so the answer is yes. Grey Worm says that this isn't justice. Bran says that Tyrion has made many mistakes and he will spend the rest of his life fixing them. Grey Worm says that this is not enough. It seems like he's still talking about Tyrion but instead we flash over to Jon in his cell.
Bran has negotiated that Jon will go to The Wall and join the Night's Watch. Tyrion tells Jon he will hold no castles, father no children… the whole nine. It is a solution that ends the standoff. The lords are unhappy with this solution and so is Grey Worm so it must be a good compromise.
Jon is freed and as he departs King's Landing Grey Worm and the Unsullied are departing for Naath, Missandei's home island.
Bran, Sansa and Arya meet Jon at the docks before he ships off. Sansa asks Jon's forgiveness for not being able to stop him from being sent to The Wall. Jon notes that she freed the North. Jon loves the North more than his own freedom. Arya and Jon say goodbye as she says she isn't going North again. She will sail west to discover what is west of Westeros. Jon kneels before King Bran and apologizes for not being there for him (presumably when The Night King was about to kill him but) Bran assures him that he was where he was supposed to be. This lends credence to the idea that Jon really did draw away the dragon's attention so that Arya could sprint over and shiv the Night King. That's as close to resolution as we'll get on that question, I guess.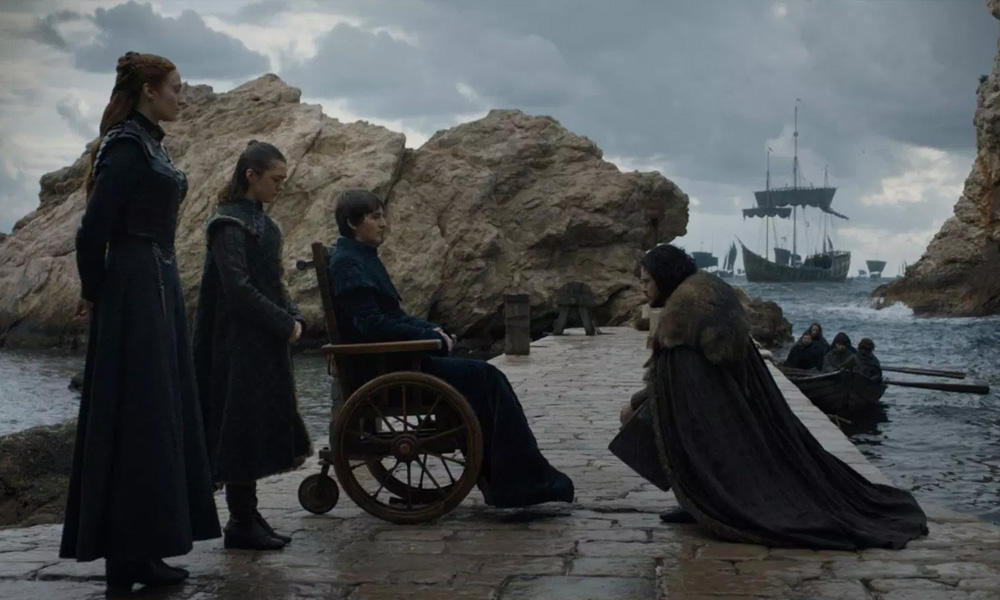 Inside King's Landing, Lady Brienne writes some more of Jaime Lannister's history in the Book of Cool Knight Stuff, ensuring that he won't be remembered for only being the Kingslayer. She doesn't mention him being taker of V cards.
At the first Small Council meeting we see Lord Hand Tyrion, Master of Ships Davos, Master of Coin Ser Bronn of the Blackwater (Bronn!) and Grand Maester Samwell Tarly. Sam presents Tyrion with a Song of Ice and Fire which is the archmaester's history is the wars following the death of King Robert. Tyrion is surprised to know that he has been left unmentioned. Curious, because in the book about knights  that Brienne is updating it says that "Tyrion Lannister killed King Joffrey Baratheon" so you'd think Tyrion would be mentioned in a thorough history book in some way.
King Bran enters escorted by the new head of  of his Kingsguard Ser Brienne. We learn that Bronn has become Lord of Highgarden, Davos has been granted a lordship and Podrick has been knighted.
We see Arya sailing west on a ship with a Stark sail with, Needle and the Cats Paw dagger on her waist. We see Sansa crowned and hailed as Queen in The North at Winterfell by enthusiastic bannermen.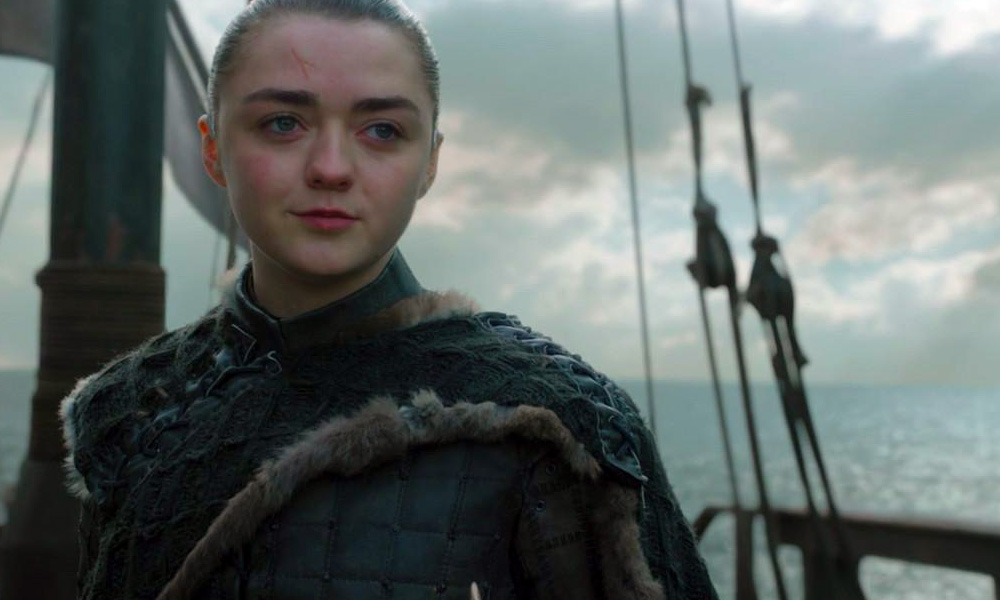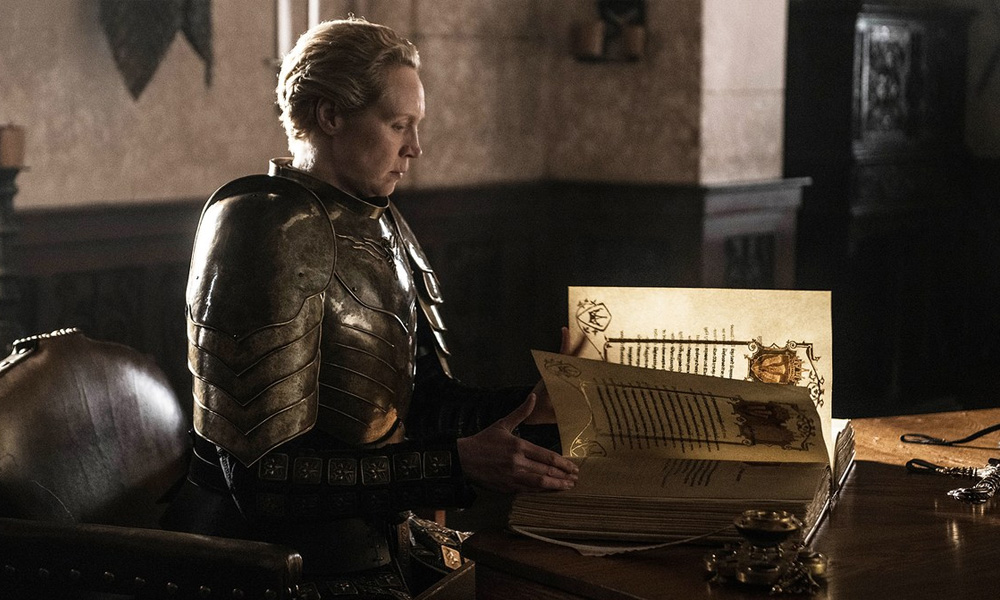 Lastly, we see Jon enter Castle Black. Tormund is there waiting for him. Jon greets Ghost and this time gives him a proper nuzzling. Together they escort the Free Folk north of the wall where we now know that it is safe. Jon looks back as the gates close at Castle Black. There's a realization that comes over his face as he sees everyone through the gate.  I wonder if this is what it was:
He is home and he's still a king even if he doesn't have a crown. Bran rules all of Westeros, Sansa rules the North and Jon is ostensibly the King beyond the wall. Who would deny Jon if he wanted to go south? It's bittersweet on the surface but he's somewhere that made him happy and the most powerful people in the country are in his debt and his enemies have gone back to Essos. There's a look on his face as the gates close behind him. I hope that it was a look of peace.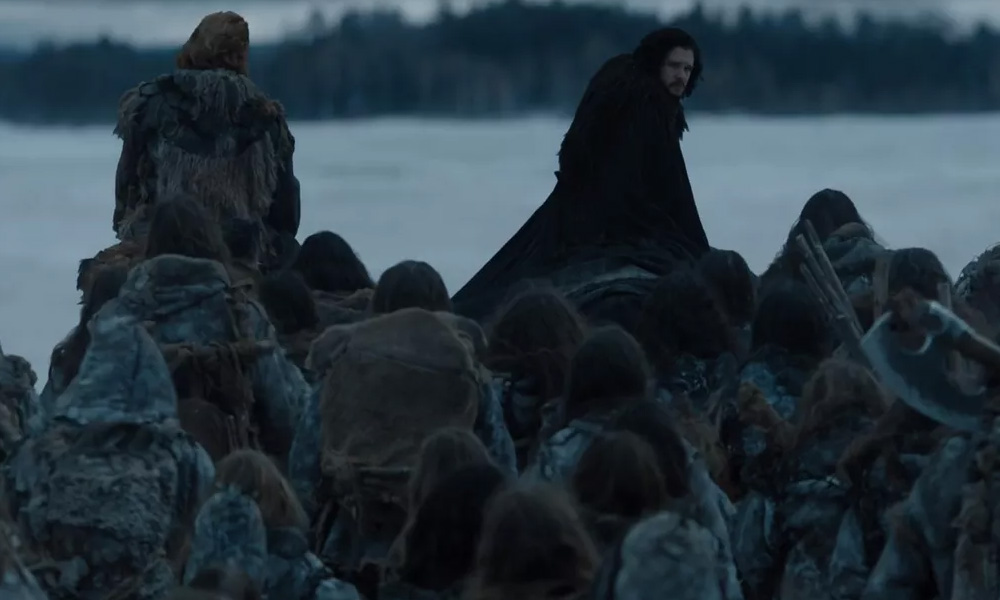 10 Easter Eggs of Segregation in Lovecraft Country Episode 1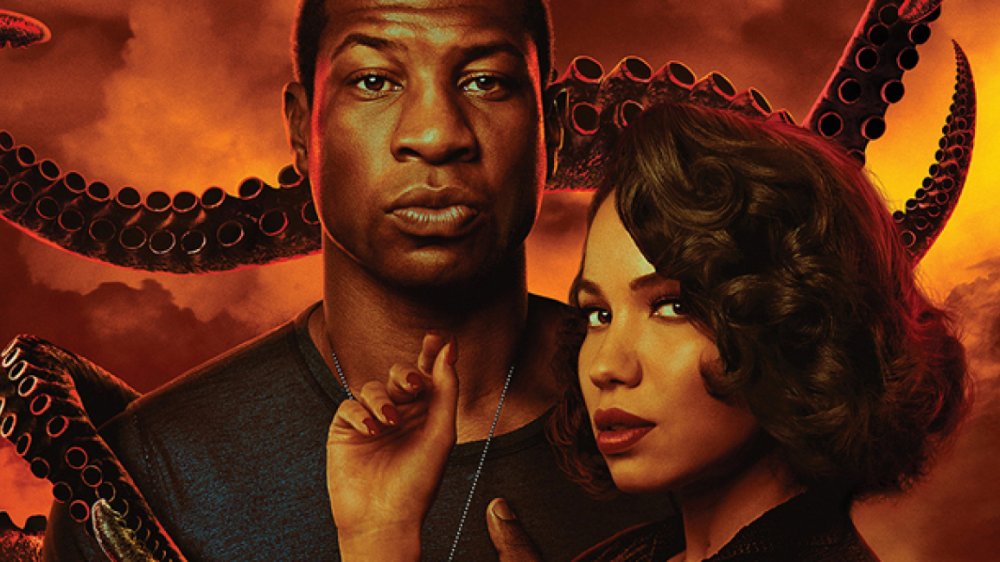 We're all familiar with movies hiding easter eggs throughout their films sending winks and nods to pop-culture references. Sometimes it will be a tip-of-the-cap to an author, actor, or creator. Sometimes it is paying homage to an inspiring series, book, or film that's near and dear to the director's heart. This week I've seen a first. A T.V. series that has several easter eggs depicting segregation and oppression that only eagle-eyed aficionado's of the black struggle might have caught on to.
Lovecraft Country is littered with important details that would fly over many people's heads, and as I watched it again, I caught more nods to the true oppression of many African-Americans during the post-World War II era.
As a film buff, nothing makes me happier than watching a review, breakdown, or hidden easter egg video on a TV show I enjoy. Yesterday I did the same with Lovecraft Country, and while many of the melanin-deficient reviewers on youtube touched on the themes of literature, horror, and fantasy, many understandably missed some of the most important historical references.
Here are 10 Easter Eggs of Segregation in Lovecraft Country Episode 1.
1. H.P. Lovecraft's little poem.
While we all know H.P. Lovecraft as an innovator of modern horror, fiction, and fantasy in literature, many people (including myself) didn't know about a poem he wrote that spoke horribly about African Americans. Lovecraft Country alludes to the poem, but never recites it. Once they mentioned the title, I went straight to my Google Search. Below is the poem called: On the Creation of N*****s (1912)
When, long ago, the gods created Earth
In Jove's fair image Man was shaped at birth.
The beasts for lesser parts were next designed;
Yet were they too remote from humankind.
To fill the gap, and join the rest to Man,
Th'Olympian host conceived a clever plan.
A beast they wrought, in semi-human figure,
Filled it with vice, and called the thing a N****r.
I'm sure Jackie Robinson beating the S**T out of Cthulhu at the beginning of the episode was a collective middle finger from the black community to Mr. Lovecraft.
2. Seating for Black People
While this may not come as a surprise to many of you, a lot of people are ignorant to the fact that, yes, black people were made to sit in the back of the bus. Many know the story of Rosa Parks' defining moment, but for decades this was the way of life for black people. Where insult to injury is predicated in the show is when the bus breaks down and the bus driver gets a local pick-up truck driver to ride the stranded passengers into the city. Immediately in the next scene, the only two black passengers were seen walking down the road into Chicago.
3. Propaganda for the Negro Soldier
In Lovecraft Country, the above poster is not shown in this episode, but instead, it's a black soldier telling other young black men that if they enlist, they can see the world. While Atticus walks by the soldier, there's a glance of recognition as if Atticus was once one of those impressionable young men, and he knows their being lied to. Black men had to be enticed to enlist by different methods than whites because it was hard to show patriotism to a country that still to that day had kept them oppressed. So, they would show a poster of Joe Louis joining the fight…why don't you? Get to see the world! Little did they know seeing the world would involve PTSD, death, and despair.
4. The Negro Motorist Greenbook
The synopsis according to IMDB.com is: "Lovecraft Country follows Atticus Black as he joins up with his friend Letitia and his Uncle George to embark on a road trip across 1950s Jim Crow America in search of his missing father." While this is true, it's not the whole story. Why are they embarking on this trip? It's to help update what many people may know as, The Negro Motorist Greenbook. Yup, just like the movie, The Greenbook. If you don't know, this book was originated by Victor Hugo Green as a travel bible for African Americans. It provided details of safe roads to travel, places for food, repairs, and lodging where they wouldn't be turned away or even worse, assaulted.
5. James Baldwin's monologue on racial divide
During one of the scenes in Lovecraft Country, we see a montage of our protagonist's road trip. In the montage we see different moments where they face discrimination, others facing discrimination, and the hardships of ignorant people with all the privilege in the world monopolizing on their entitlements. Usually, during movie montages, a composer would play a score to envoke emotions during the collection of scenes. Lovecraft Country went in a different direction. Instead, they played the monologue of James Baldwin's renowned speech at Cambridge University where he debated with William Buckley on the subject of the United States racial divide. James Baldwin was a brilliant playwright, novelist, speaker, and activist that eloquently described the plight of the black man as it still stands today. Merged with the scenes during the montage, it speaks volumes about the state of America.
6. Ice Cream stand Scene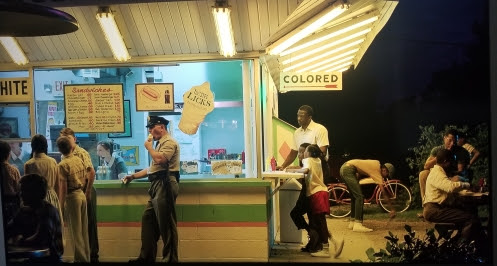 In one of the scenes in the montage, we see a black man and his children waiting at an ice cream stand for service. Right over them is a sign that says "colored" and on the other side of the stand is a group of white people with ice cream being tended to by the servers. This scene looked extremely familiar to me. When I did some research, I realized this scene was based on a famous photograph by Gordon Parks, photographer and journalist who well-documented scenes of the segregation and civil rights era. Years ago I saw his work in its full brilliant quality at the High Museum in Atlanta. The color and detail brought a realism that a black-and-white photo could never do. It made this a real thing.
7. Mother and daughter under the neon sign
This scene once again pays homage to another photograph by Gordon Parks. A mother and her daughter dressed elegantly as if they were going to church, standing under a large neon sign that says 'Colored Entrance'.
8. The billboard across from the gas station
While Atticus and company are at a gas station filling up their car, they are approached by a gas station attendant pretending to be a gorilla to mock them. Leticia holds Atticus back from approaching the man as the attendant intensifies his ignorant behavior and she forces Atticus into the car. As they pull off, you can see a Billboard for Aunt Jemima in the background. Aunt Jemima has always been a misrepresentation of black culture through the lens of the white man and advertised to his fellow man as the overall perception of black people. The image of  Aunt Jemima is a source reflection of the learned behavior of the gas station attendant.
9. Sundown towns
Two years ago was the first time I've ever heard of a Sundown Town. No, not through a history book, but as a warning about staying too late in a little town in Texas that exists today! If I didn't hear about this first hand, I would've thought it was a theme of the past, but no. There are currently county's that do not condemn the abuse of black people once the sun goes down! While the billboard here might be a relic from the past, Sundown Towns are definitely alive and well across America!
10. White walls
Not only is this one telling, but it also holds all kinds of subliminal messages. While the group finds a Green book safe haven for dining called Lydia's, they are surprised to find the restaurant is now called, Simmonsville Dinette. Still, they walk in and are greeted by unwelcoming faces. While the server goes to the back for what seems like their coffee orders, Atticus realizes that the walls are painted white. He asks his uncle to remind him why the white house was white. His uncle tells him about the war of 1812 when British soldiers torched it and when slaves were tasked to rebuild it, they had to paint it white to cover up the burn marks. This tells us two things. Lydia's restaurant was burnt down and rebuilt by trespassers (obviously for being a safe haven for blacks in this all-white town) and the blackness of this restaurant was erased and covered up by the 'white' paint. My goodness, I could go on and on about this one!
I was expecting this series to be littered with easter eggs, but knowing they have incorporated easter eggs specifically about the black movement and struggles has me fired up to see what else is in store for these characters. Did you see any easter eggs that I missed? Comment and let me know.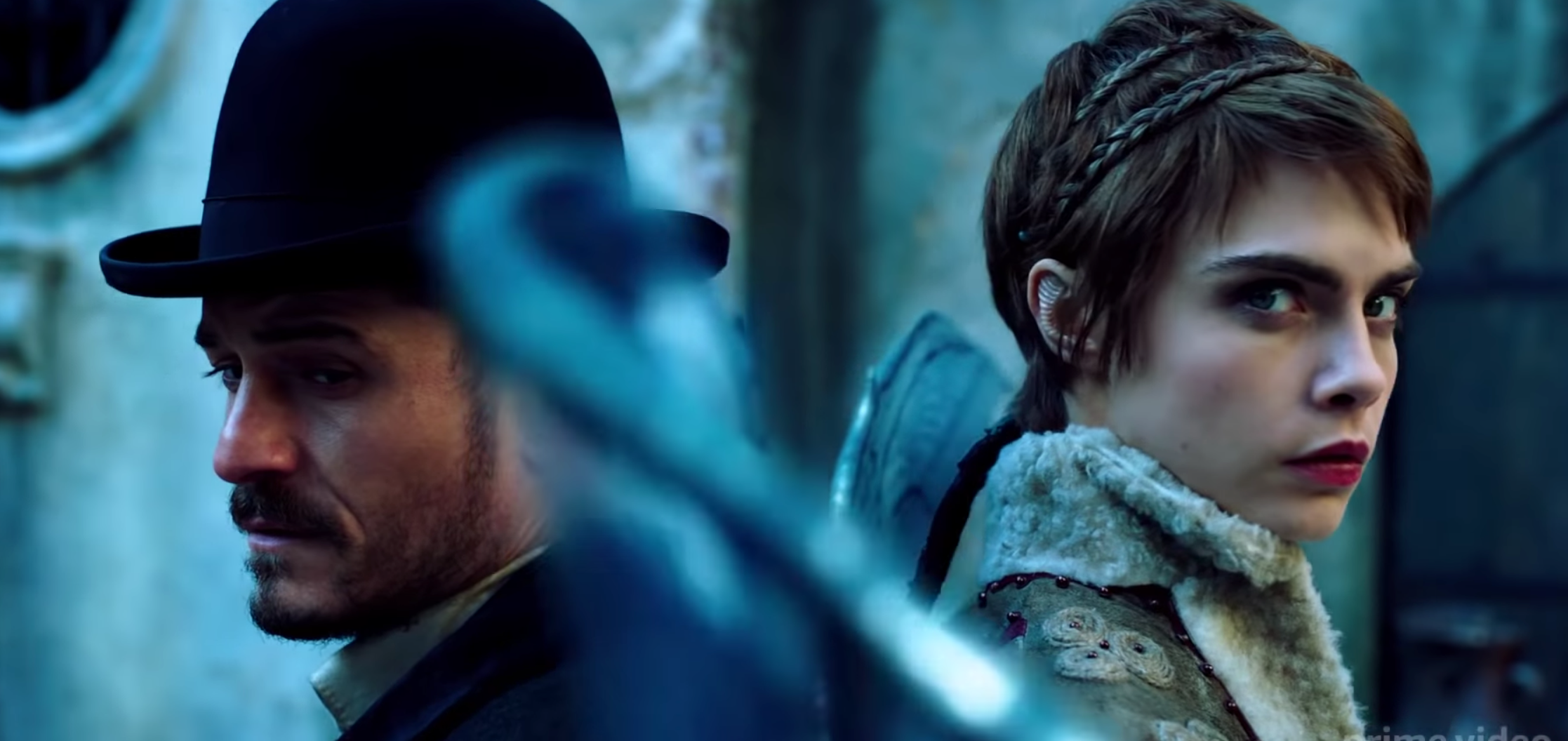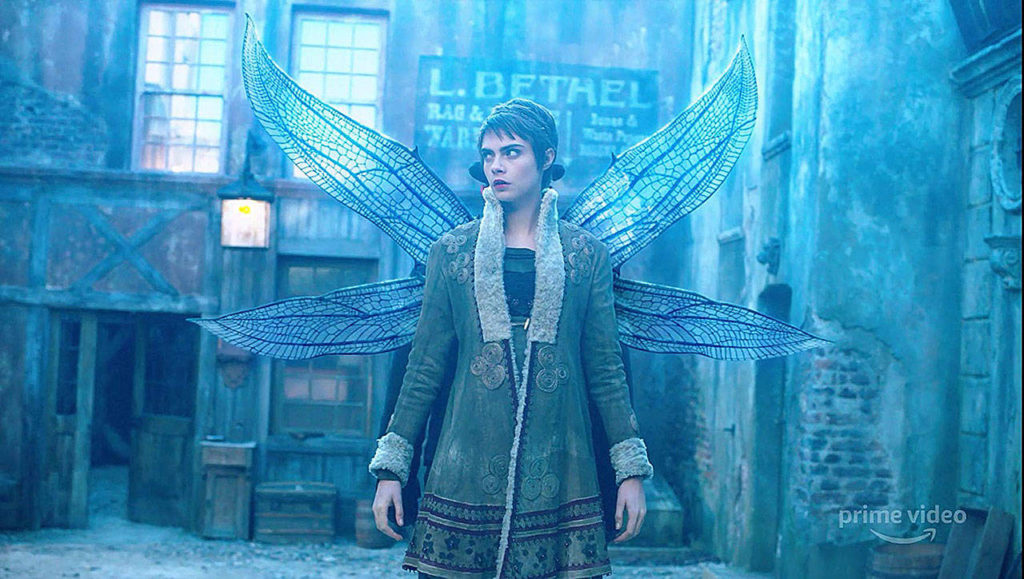 Just three episodes in and Carnival Row has me hooked and mesmerized by the sheer amount of work Amazon Studios has put into making and building a world set in a Victorian fantasy wonderland. It may feel familiar and even remind you of majestic scales seen in Harry Potter or even The Lord of the Rings but make no mistake this series stands on its own and will be the model other similar fantasy tales are told.
Amazon studios really delivered an amazingly realistic looking world!
You also get hints of Sherlock Holmes from the many British actors the show puts on display. This world not only houses humans but it also features Fauns aka Critch or Puck. Which are humans with horns attached to their heads and goat legs for…. well legs of course.  The second tier of creatures are the Fae who resemble humans at first glance but instead have wings on their backs. They are a non-violent group who fled their homeland from outside invaders. They're also called Pix. The last group of other worldly beings are called the Pact, who are no friends to the Fae. I hesitate to enter spoiler territory as the reveal of what these creatures are can be seen early in the series.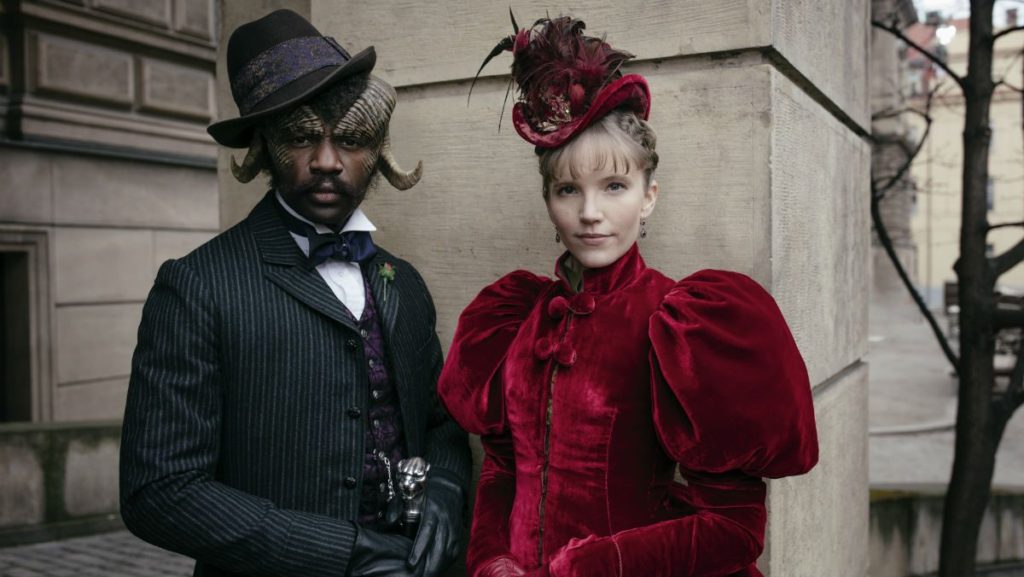 The story is essentially a civil war among three groups of people and conflicts with the overpowering government in place. Mix that with the ongoing tensions of humans and creatures attempting to live in "harmony" in one land and you have yourself an amazing story relevant to our current state of disarray in this country.
Leading the cast are actors Orlando Bloom and Cara Delevingne who wonderfully steer this complex interweaving beautiful fantasy world in the right direction, each playing characters opposite of each other but also having their own past backstory of fighting together in a war as well as a blossoming romance between them. Enough so to make their current situation even that more appealing and engaging.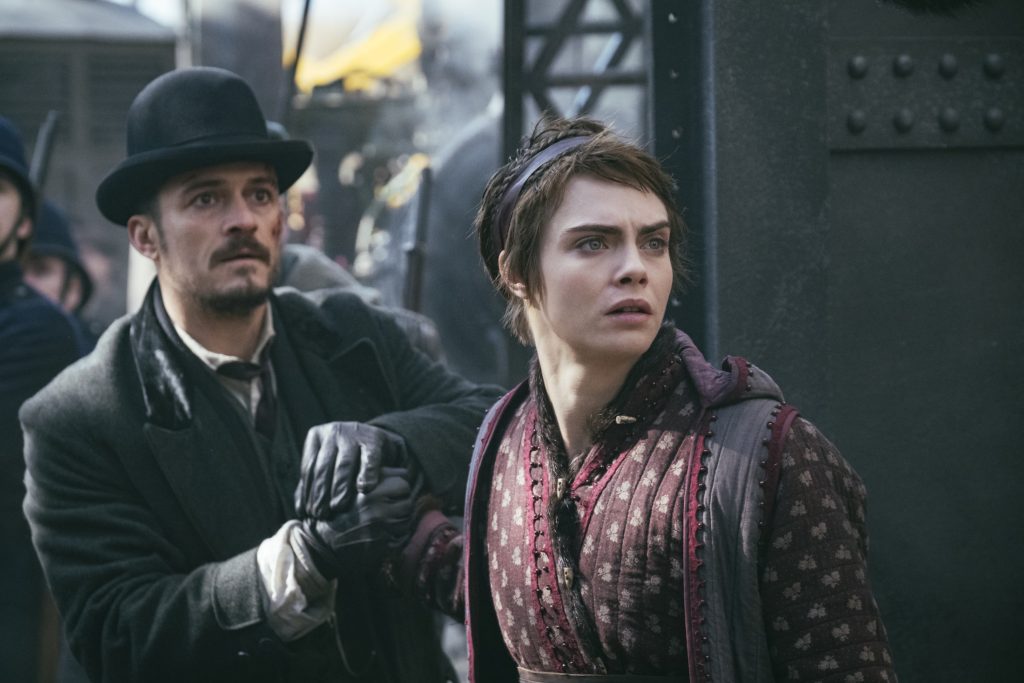 If that's not enough there is a serial killer prowling about the city disfiguring their prey in a grotesque inhumane fashion. Another character worth mentioning is the actual city where most of the story takes place which is called the Burge. The city is brimming with life and cracks of danger lurking in each corner. Just the lighting alone from street lamps illuminating light in the dark noir city alley ways instantly puts you in that time period, not to mention the costume details of key characters. Amazon studios really delivered an amazingly realistic looking world. All worth investing your time and attention in to.
THE BEST PLAYER IN BASEBALL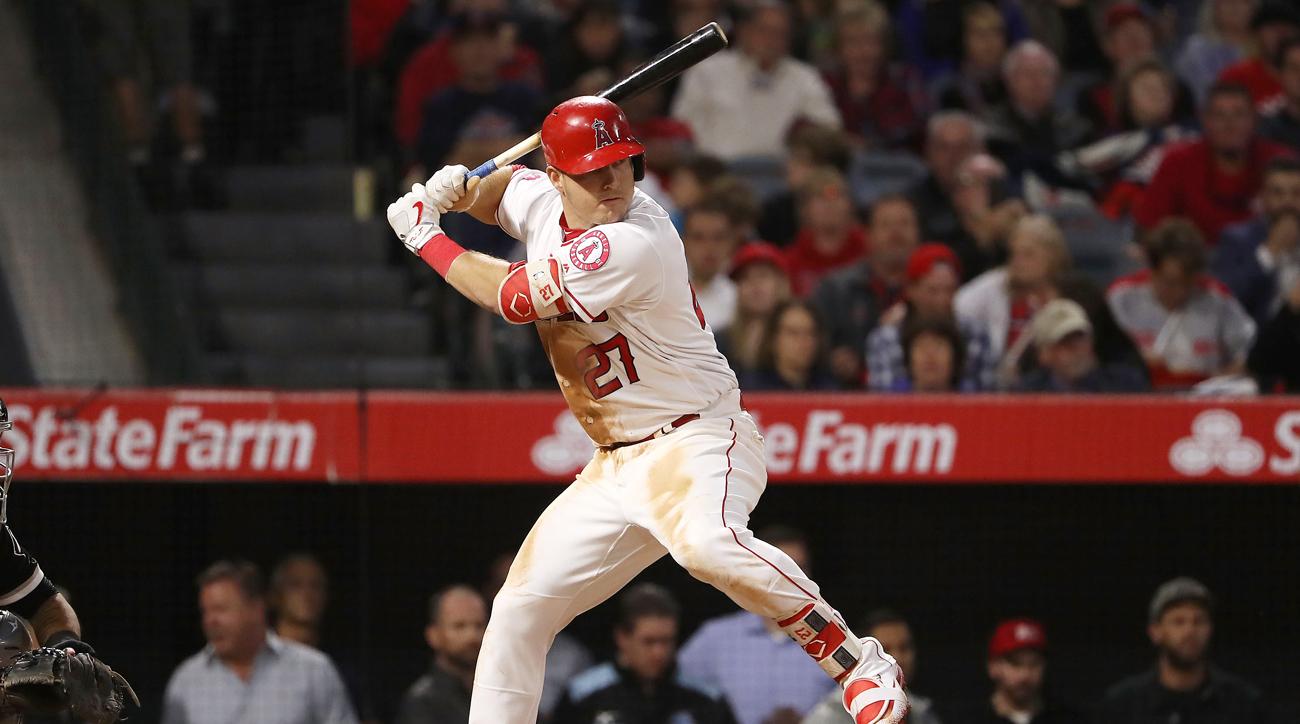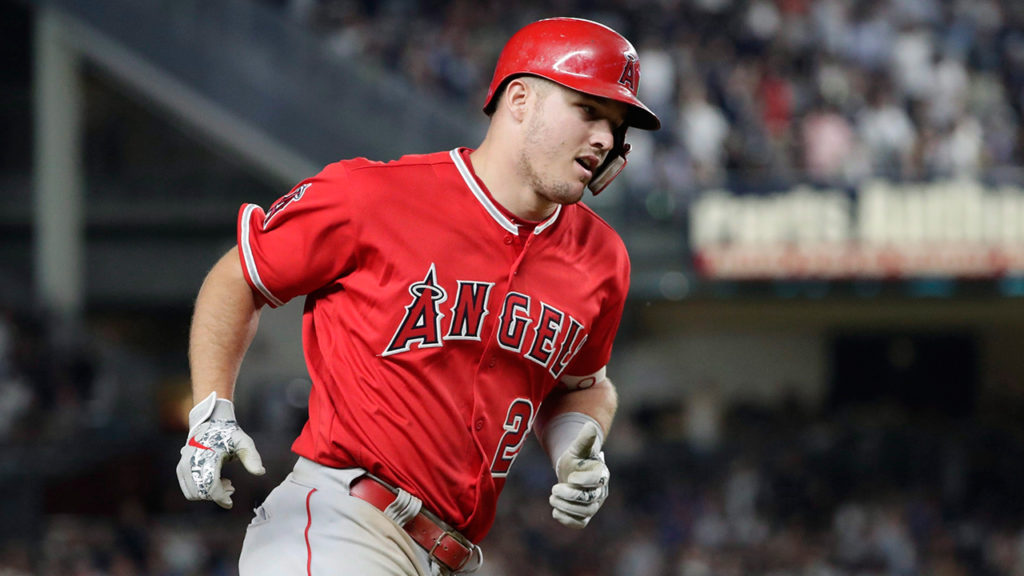 It's a Friday night and i'm finishing up some work waiting for a friend. So I click over to the Angels Seattle game and the first thing  I see is the entire Angels team adorning the number 45, the number worn by their fallen teammate Tyler Skaggs who died of unknown circumstances. However there was something else that I came to realize while watching. Mike Trout really is one of the best baseball players i've ever seen!
The man delivers something productive practically every time I see him play. Whether i'm watching at the stadium, in an airport or at home. He'll surely be diving in centerfield to rob a hit, stealing a base to get in scoring position or driving himself in with a 400 foot home run. His impact is beyond REAL!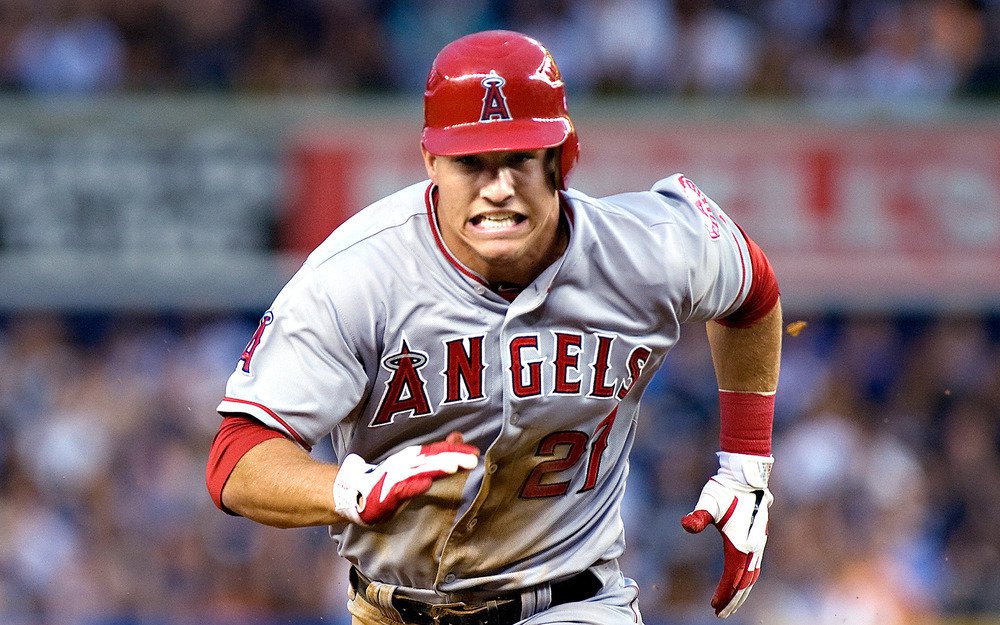 If you haven't seen him play, I suggest you catch it while you can. This level of excellence doesn't come too often and you wouldn't want to regret missing it. Let's put it this way, Mike Trout signed a 12 year contract for…wait for it….$426.5 Million dollars plus a 20 million dollar bonus. And guess what? He's not overpaid! The dude is really that good.
Mike Trout really is one of the best baseball players i've ever seen!
If you don't believe me, just peep the stats. Coming into his 9th year in the league, the former rookie of the year, 2 time MVP (finished second 4 times) and 8 time all-star has been averaging 38 home runs, 101 rbi's and a batting average of .306 per season. This is a Lebron in a lifetime type of talent with a lot more in the tank to go.
It may come as a surprise to the casual sports fan since Mike isn't in every other commercial like most superstar athletes. But to baseball aficionados out there, this isn't really a revelation at all. They're just praying the Angels get some more talent around him to showcase those skills to the world or just trade him to the Yankees. I'm pretty sure New York can find a way to make some room for him.