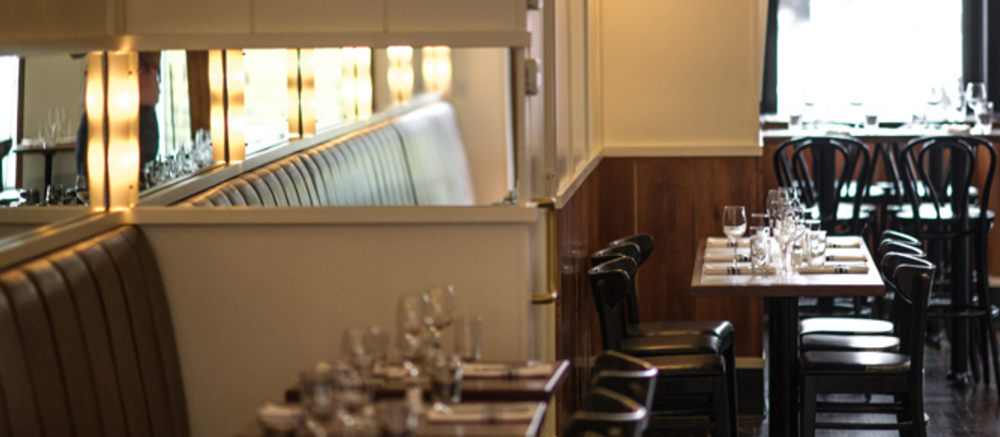 Was it a coincidence that I found myself in a French restaurant the day after the tragedy in Paris? Probably not. I'd been to Paris a few times and every time found it hard to leave. It's one of those places you visit and think "I could live here."
Perhaps I wasn't the only person looking to run into the arms of French food that night. What that says about me specifically, I don't know. I didn't take up arms to fight the good fight, I took up a fork to feed myself. I'm deeply disgusted and sad that these atrocities are happening all over the world, and yes, especially in the Paris I love so much. What can one ordinary fella do 3,624 miles away? Pas beaucoup.
I did a little research and landed on French Louie.
I didn't take up arms to fight the good fight, I took up a fork to feed myself.
Doug Crowell and Ryan Angulo, masterminds behind local favorite
Buttermilk Channel
, opened this Boerum Hill eatery in
2014
. We didn't have a reservation, but it was early and they had maybe two tables free.
"This place is packed," I said to Kim.
"Good sign," she replied.
The ambiance is authentically Parisian, from high banquettes along the wall to the otherwise understated decor. At a small bar upfront locals eagerly noshed and drank as if drawn by Toulouse-Lautrec.
I wanted a dirty vodka Martini on the rocks, but in an effort to expand ordered the Chespirito – mezcal, tequila, lime, hibiscus soda and cinnamon. Nicely smoky and not built to knock you on your derrière. – even after drinking two rather quickly. Kim had the Templeton's Mule – gin, ginger, lime, luxano abano, and soda. Not bad, for a gin drink.
We decide to do some small plates and share one large one – to leave room for dessert. Some beautifully Grilled Octopus with panisse and lemon tahini hit all the right notes and left us wanting more. Same for the excellent Steak Tartare, resplendent with egg yolk, chile oil, and pickled mustard seeds. As a young man I wouldn't touch octopus or raw steak with a ten foot pole. Now I was about to dive in sans cutlery.
We had to try the Foie Gras Au Poivre with poached pear, spice cake, and sherry vinegar gastric. It was a delicious flavor combo, for sure.
"A little small," Kim remarked. "Think about how much foie we got at Avant Comptoir in Paris for like five Euros."
Next up, we shared the Buckwheat Pappardelle with oxtail ragout, beet greens, shallots and horseradish. Nicely cooked pasta with tender oxtail, and only a hint of horseradish because Kim accidentally ate most of it with her first few bites. As you can tell by the picture below, it's impossible to take a good picture of a salad in subdued lighting.
"We'd like to send these back," I joked to the waitress, gesturing to our very empty plates.
"No problem," she smiled. "I'll let the chef know."
We topped the evening off with some serious eye-candy;  Profiteroles made with cardamom caramel and pistachio ice-cream. Sweet and creamy are my middle names, but Kim tends to like things a little less obvious. That didn't stop her from scooping up the caramel with a spoon.
Kim and I headed for the F train, content and not too full, a bit lighter in the wallet, and dreaming of Paris.
Writing Your First Book / Should I Self Publish?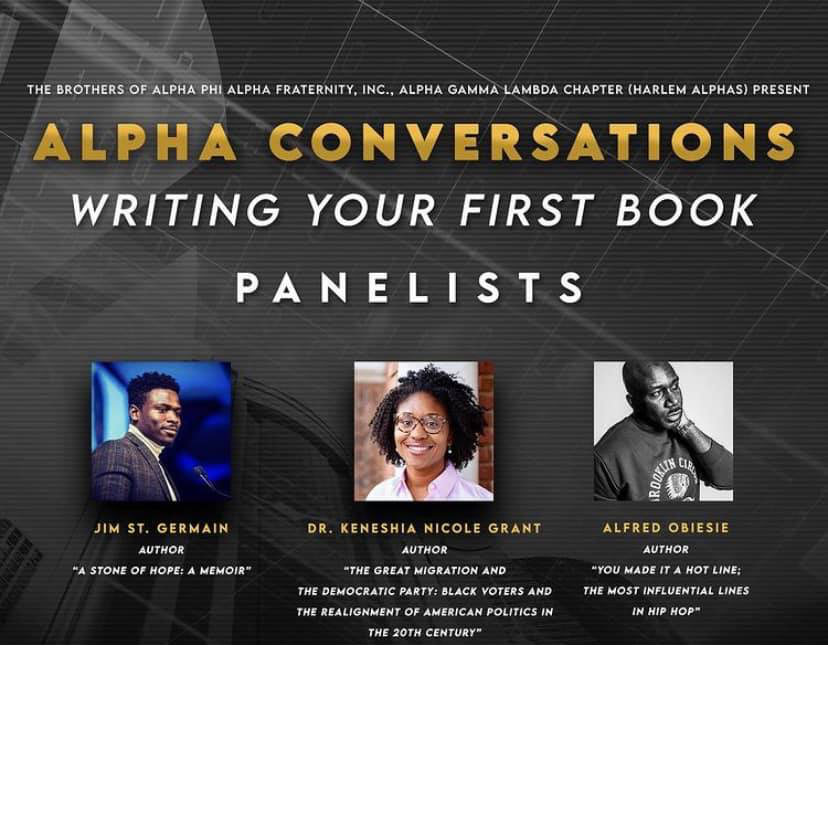 I had the distinct pleasure of  participating in a panel discussion on writing your first book, presented by the Harlem chapter of Alpha Phi Alpha Fraternity Inc.  Alongside Jim St. Germain, Author – A Stone of Hope: A Memoir and Dr. Keneshia Nicole Grant, Author – The Great Migration and the Democratic Party: Black Voters and the Realignment of American Politics in the 20th Century.  We opined on pain points, benefits and strategies regarding our inaugural voyages into authorship. Feel free to watch for your self and I hope this provides some insight to all those looking to make the same voyage. Enjoy!
What the NFT is a BEEPLE?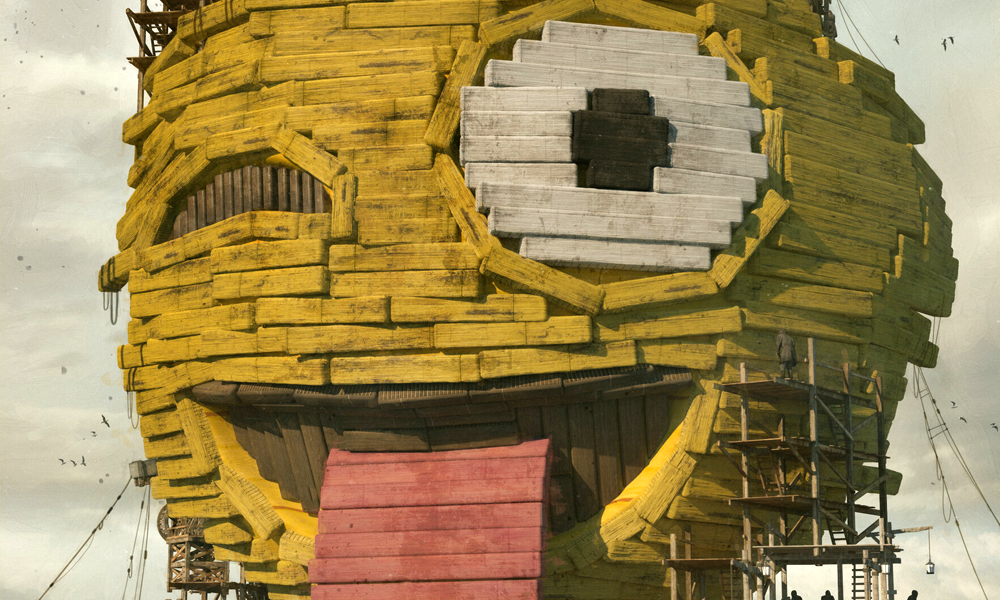 On March 11 this year, the digital artist Beeple sold a collage of digital images from his "Everydays" series for nearly 70 million dollars as an NFT, or non-fungible token. And if that sentence confuses you, you're not alone.
A non-fungible token is a unit of data on a digital ledger called a blockchain, where each NFT can represent a unique digital item, and thus they are not interchangeable. NFTs can represent digital files such as art, audio, video, and other forms of creative work. While the digital files themselves are infinitely reproducible, the NFTs representing them are tracked on their underlying blockchains and provide buyers with proof of ownership." – Wikipedia
Still confused? Let the artist himself explain it, and learn how he went from NFT newbie to making the third most expensive artwork by a living artist in three months. Not to suggest Beeple is an overnight success. The "Everydays" series alone involved creating a piece of art every day since May 1, 2007 – and he hasn't missed a day.
Check out some of Beeple's amazing and controversial work below.
Comic Fans: Geek out with Cartoonist KAYFABE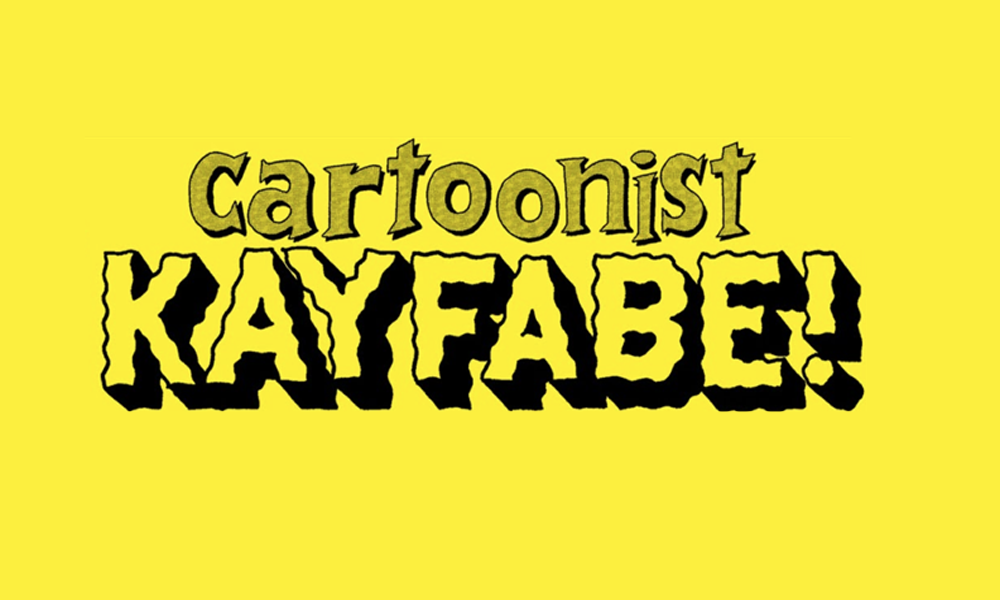 Cartoonist Kayfabe is a YouTube channel hosted by comic-book makers Ed Piskor and Jim Rugg.
Comics have come a long way since they were just for kids – and anyway, those kids have grown up and rightfully embrace it as  an artform. Cartoonish Kayfabe expertly walk you through the finer points of comic creation and appreciation, referencing some high quality images along the way.  If you're a comic geek, you will dig it – especially if you're into 90's era and independent comics.