Are You Ready For Julius?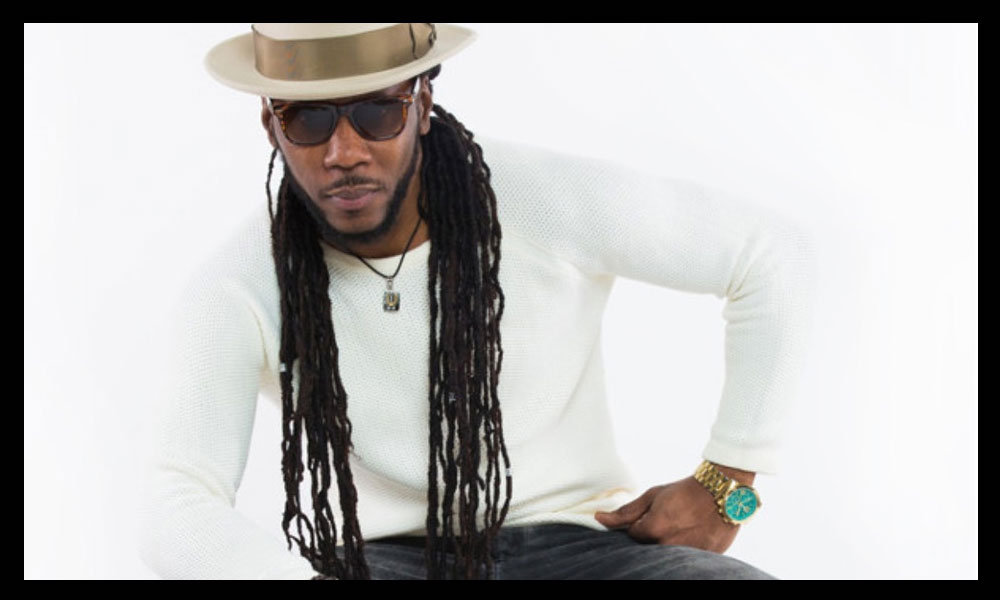 I recently had the pleasure of chopping it up with a very talented artist from the continuously growing genre of Soca. His name is Julius and his sound is coming to a fete near you!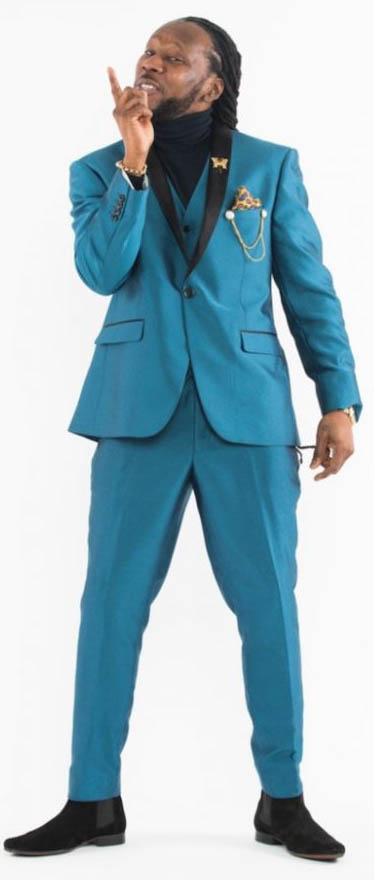 For those who aren't familiar with Soca music, how would you describe it to someone who's never heard it?
Soca is a fusion of African and East Indian instruments coming together to create this unique melody and sound. Soca music is infectious, sexy, happy, feel good music; you can be in a real messed up mood but if you put on Soca music your world is just transformed and you're taken to a happier place. Soca is good for your peace of mind.
The song "Good Oh" tends to bring back good memories of specific wines in my past, is that what inspired you to write this song?
My writing partner Fojo and I went for an afro-beats vibe with an energetic old school flavor. Strong lyrical content not on your customary topic, we were capitalizing on the idea of the reaction a woman can illicit from an admirer, but not merely based on her looks but an all encompassing meaning of wellness, a woman who knows how to take care of herself, her mind, her body and her future…she's just "Good Oh!" So when you listen "Good Oh" there's no doubt it will bring out that specific wine that you've connected to a "Good Oh" memory.
With your experience on the stage and in the studio, where do you feel more at home and why?
Good question. Both equally feel at home to me. Onstage I love the energy, I love entertaining a crowd, the adrenaline rush, the sexiness in presenting my craft to an awaiting audience. Then you go to the studio where the adrenaline is about creating that masterpiece, the challenges, the meeting of minds, the agreements and disagreements all for one goal which is to create a strong and banging product. So to me I love both experiences, I'm at home anytime I'm showcasing my talents regardless of venue.
Have you ever thought of recreating one of the earliest and most influential songs (that still resonates today) that you were a part of, "The Future Belongs To Me"?
"The Future Belongs To Me" was a project, well a very huge project I was thrown into as a kid. So to recreate it would be awesome, I've actually considered it from time to time. But you know one of those creations where you can't surpass the original? Well to me that song is one of those, but this generation definitely needs a reminder of a message like that, undoubtedly.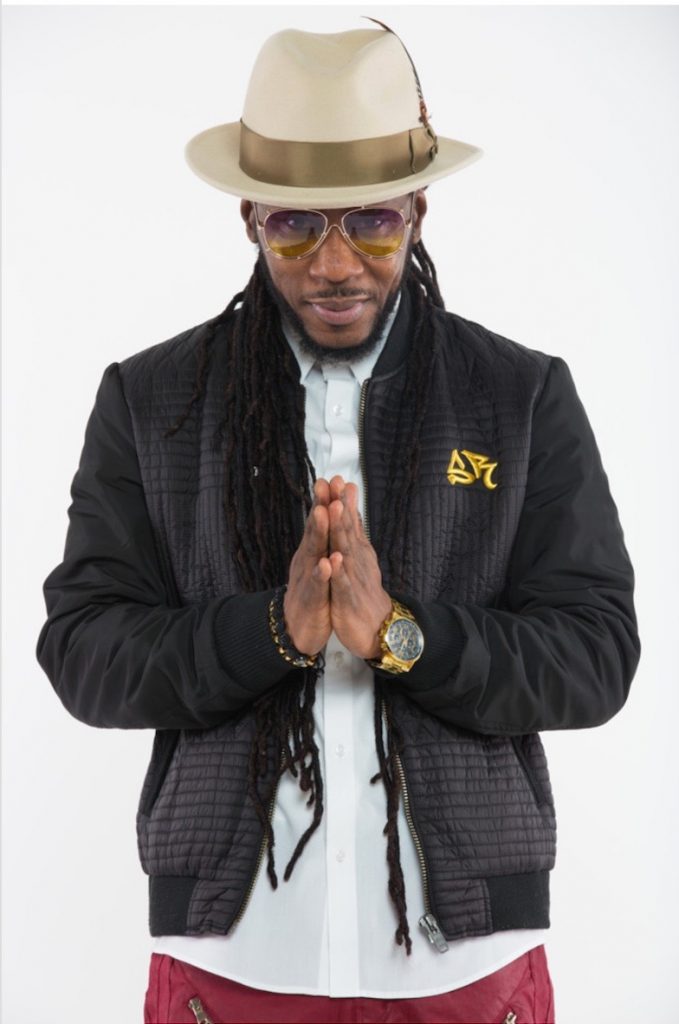 With Carnival season in full swing, where can we look forward to seeing you perform?
Well, I know this question is a bit past its timeframe, but with regards to all performances…presently my team is working on future engagements and everyone can keep posted to my social media pages for all announcements and expected appearances.
What has the reaction been from everyone, particularly the ladies, to "Hold Me"?
The reaction I got from fans after "Hold Me" were motivational and encouraging, some said it's different, some think it's very melodious. The ladies say it's a message they would want to hear from a guy. Everyone has an opinion and I value all feedback, but overall it's been a real positive reaction from everyone.
Do you really have no time for "No New friends"? The song is infectious enough to create new friends. How will you handle that as this song takes off? "
No New Friends" is a topic we all can relate to, it's not about making any new friends per se, but it's about those instances when you meet someone and you're like "I feel I've known you for a long time" and then there are those people who you meet and it's like "I don't like their vibe for some reason, as we Trinis say meh blood doh take them" so this song is about those people who are on that same mission as you are and that is to win. Because when one of us wins we all win, team, day ones to the end.
As you can see Julius is an artist to look and listen out for. Click on the pic below to hear one of his newer tunes that will surely get you hooked! "Good Morning Trinidad"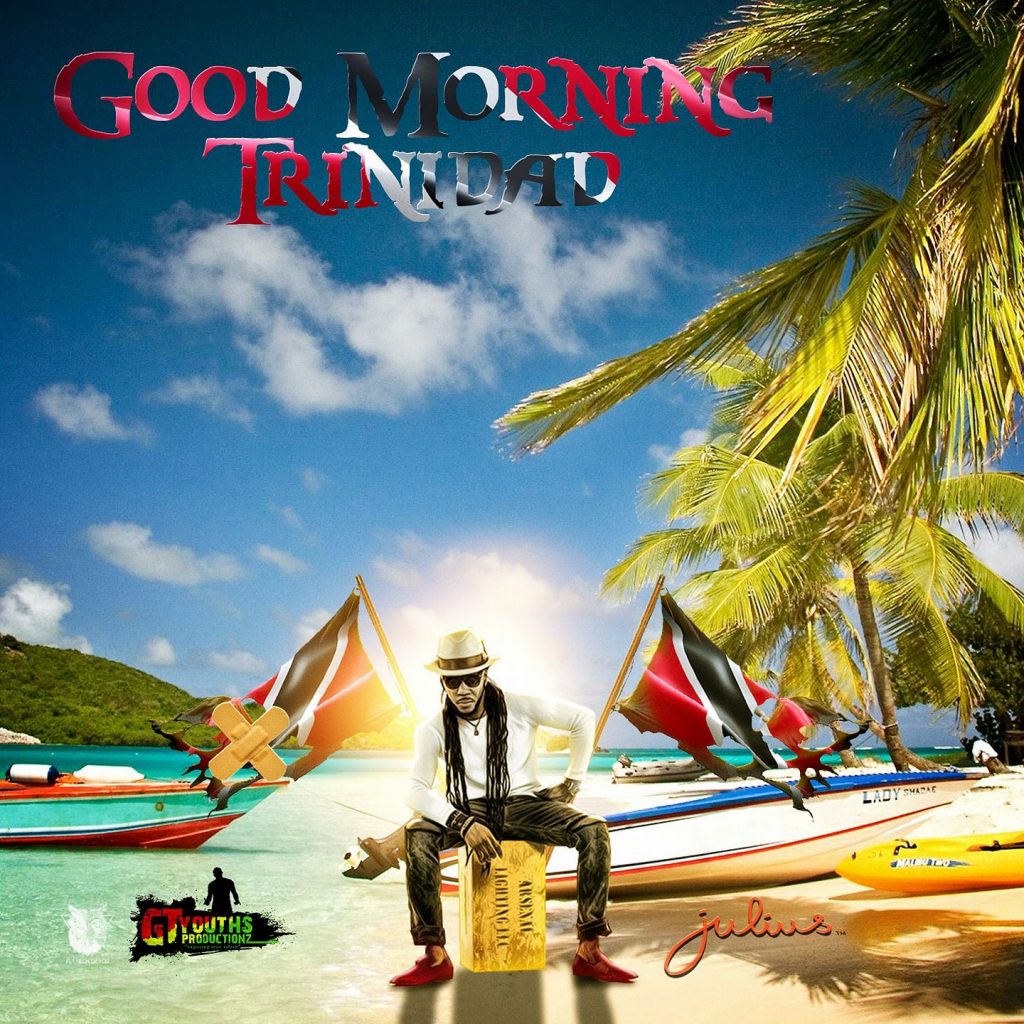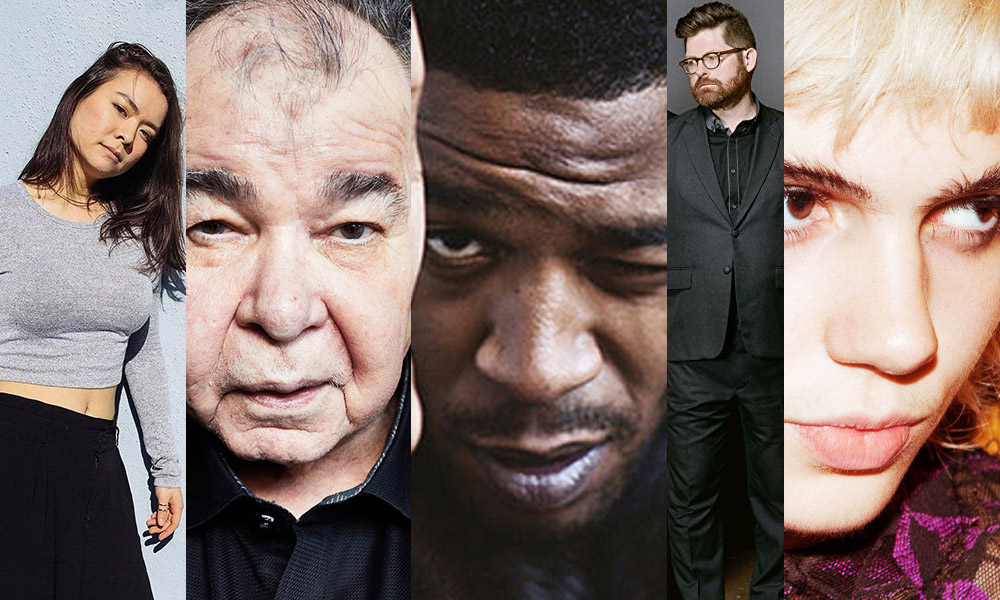 Music is alive and well. Here are some favorites from records I listened to this year.
Be the Cowboy – Mitski
Mitski has beautiful momentum since Puberty 2. Her latest, Be the Cowboy, ups the ante. (more)

The Tree of Forgiveness – John Prine
Septuagenarian John Prine has honed his craft for well over 50 years and never once had to twerk.
Kids See Ghosts – Kanye West & Kid Cudi
Cudi's record is the best of Kanye's multiple releases in 2018, tweets aside.
boygenius – boygenius
Julien Baker, Phoebe Bridgers, and Lucy Dacus join forces as boygenius for an EP that'll play you like a violin.
Suspiria (Music for the Luca Guadagnino Film) – Thom Yorke
Haven't seen the movie yet, but this record paints a vivid picture on its own.
Things Have Changed – Bettye LaVette
The freshest take on Dylan since Dylan.
Look Now – Elvis Costello
Elvis is incapable of making a mediocre album. (more)
I'll Be Your Girl – The Decemberists
A well-oiled music-making machine – it was fun to hear them play with synths this year.
Twentytwo in Blue – Sunflower Bean
Shoulda hit the big time with this decidedly Fleetwood Mac–flavored record.
Rock 2 – The Dean Ween Group
You can expect more of these beer–smelling solo records until Ween make new music.
This is America – Childish Gambino 
One of the best songs of the year, and definitely the best video.
Superoganism – Superoganism
These kids can play on my lawn any day. (more)
Sparkle Hard – Stephen Malkmus & The Jicks
The voice of Pavement makes another solid record with The Jicks.
Ordinary Corrupt Human Love – Deafheaven
Alls I know is… this song helped me out this year.
Burning Daylight – Blake Morgan
Restored and remastered version of Blake's sophomore album shines like a diamond. (more)
Pinkus Abortion Technician – Melvins
A good reminder from the drunk uncle of grunge.
Wide Awake! – Parquet Courts
Some solid tracks, but I wanted to like this collab with Danger Mouse more.
Thank You For Today – Death Cab for Cutie
Latest record has some fans burning their membership cards, and others fainting into their lattes.  (more)
Aquarelle – Jesse Harris
Caught Jesse twice in NYC this year and dug his shit.
Egypt Station – Paul McCartney
Inconsistent record from the most consistent artist of his generation. (more)
Kumi – Blak Emoji
Blew the ceiling of Arlene's Grocery this year.
Down The Road Wherever – Mark Knopfler
Mark's solo records continue to hit the sweet spot.
Lil Peep & XXXTENTACION – Falling Down
Posthumously released earworm.
20 OF THE MOST DISTINCT VOICES IN HIP HOP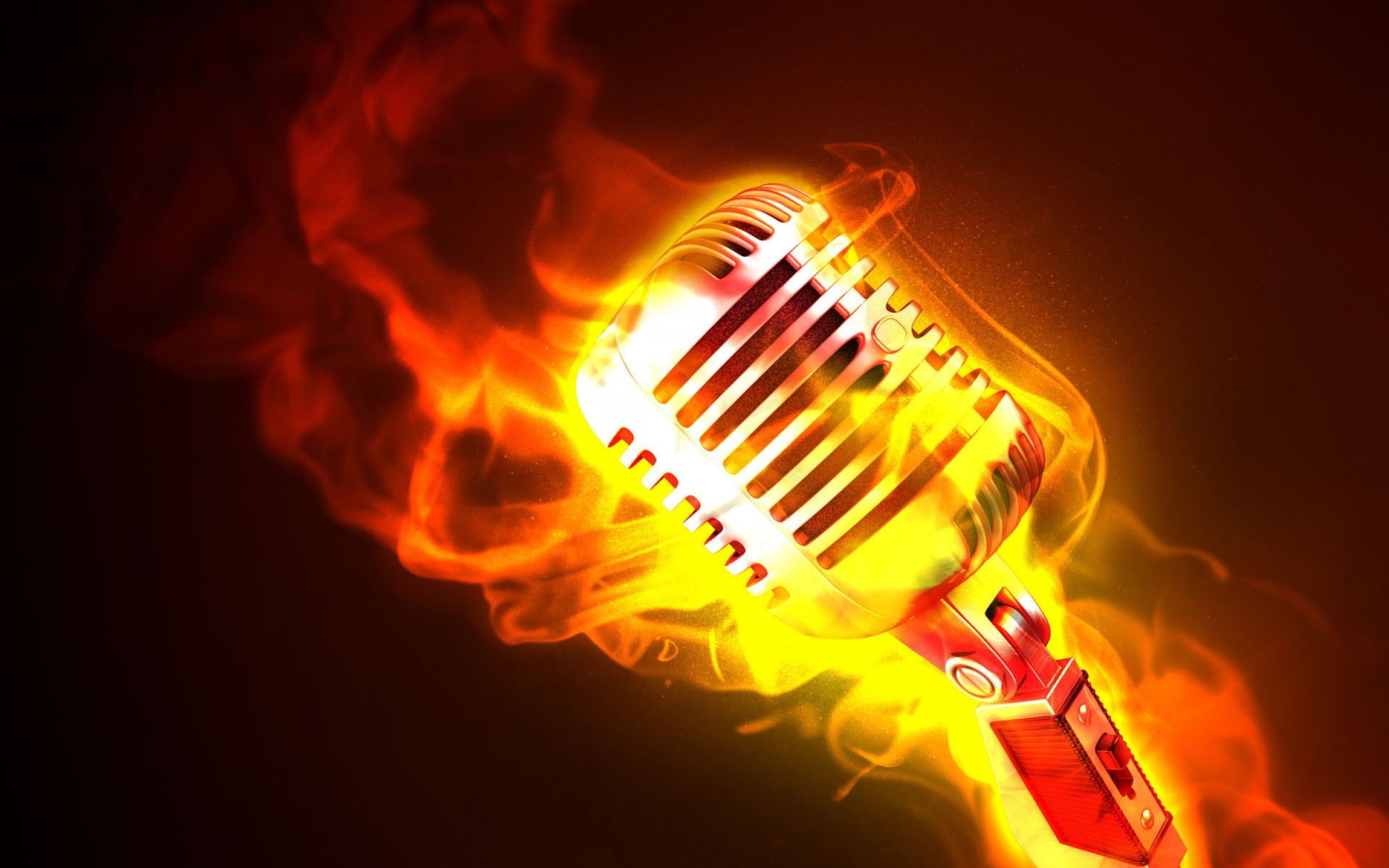 Hip Hop has been woven into the fabric of our lives with some very distinct voices. They are unique, unforgettable and not easily duplicated. Here are 20 reminders to refresh your memory just in case you forgot.
So LISTEN UP! Did it ring a bell? Did they make your list?
20. Cardi B 
19. Kodak Black
18. Andre 3000
17. Eminem
16. Foxy Brown
15. Ice Cube
14. Young Jeezy
13. Too Short
12. Rakim
11. Lil Wayne
10. Jadakiss
9. Nas
8. Notorious BIG
7. Uncle Luke
6. Tupac
5. Slick Rick
4. E-40
3. Q-Tip
2. Snoop Dogg
1. Busta Rhymes
How UK and US Gangster Rap Show Us the Difference in Each Country's Gun Laws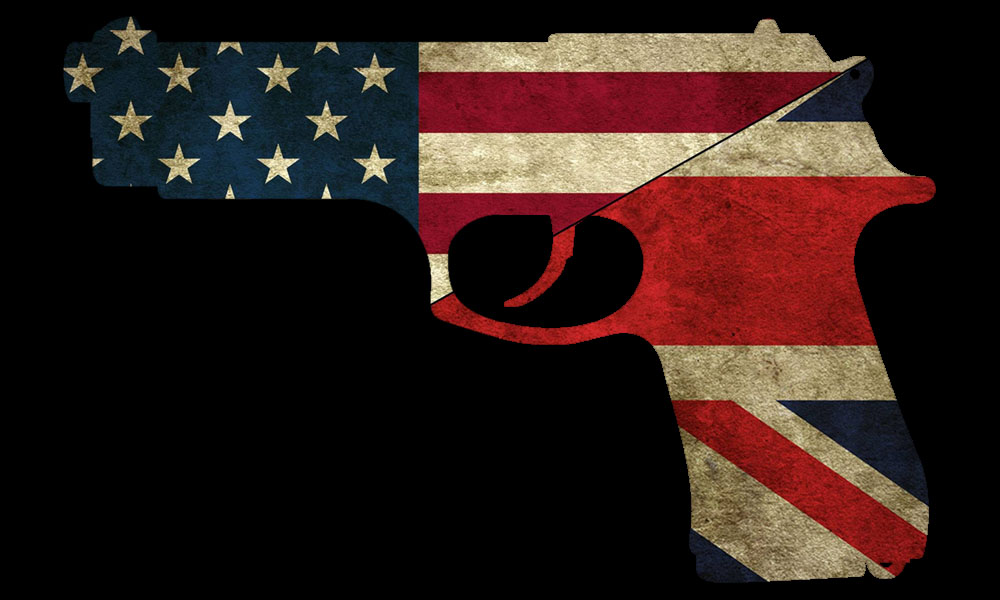 The gun debate in the US has hit an all-time climax. Mass shootings across the United States have spurred conflict between gun-control and gun-rights advocates. In the whirlwind of talking points from both sides, you often come across gun-control activists citing our friends across the pond as an example of the positive results of gun-control laws.
Firearms are tightly controlled in the UK, and in return, according to the United Nation's Office on Drugs and Crime, have one of the lowest rates of gun homicides in the world. The US, on the other hand, is one of six countries that make up more than half of the gun deaths worldwide, according to a study published in The Journal of the American Medical Association in the summer of 2018.
The difference is evident between these two western powers, and a deep dive into the laws of the two countries may provide even more explanation, but how exactly does UK and US gangster rap highlight concrete gun law differences between these two nations?
In the modern, popular vernacular of American hip-hop, gangster rap mostly lives in two main sub-genres; trap and drill. Both genres have roots in particular cities. Trap was born in Atlanta. "Trap" refers to drug manufacturing and distribution houses where a lot of Atlanta rappers emerged out of and into the rap game. Drill, a native sound of Chicago, known for its dark, violent, and nihilistic lyrical content, was birthed from the streets of the Southside of the city.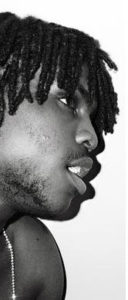 That's where we'll start our dive into modern American gangster rap, Chicago, where gun violence has plagued lower income areas of the city. One of the most notorious drill artists is a rapper by the name of Chief Keef. Keef rose to prominence in 2011 as a 16-year-old. However, run-ins with the law, including an alleged shootout with police, put Keef in and out of juvenile detention centers and house arrests. While for most, being caught in the system might be a bleak and unproductive time, Chief Keef was still able to launch his rap career.
In 2012, Chief Keef released his smash hit, "I Don't Like." The song brought Keef into the mainstream. It was remixed by superstar Kanye West, and although the exact number of music video views on YouTube is unknown (due to it being removed, then re-uploaded multiple times), it is well into the multi-millions.
This is where a lot of our comparison between UK and US rappers will live, in the music videos themselves.
In the original music video for "I Don't Like," Keef and his companions are pictured toting handguns (starting at 2:25). They wave them around, stick extended clips in them, seemingly unfazed by past gun charges linked to Chief Keef.
Jumping to the trap scene in Atlanta, you see much of the same; artists showcasing guns in their music videos. 21 Savage is a 26-year-old trap artist from Atlanta that has reached mainstream success. Much like Keef, he grew up in a violent, gun-ridden neighborhood; and his music reflects that life. The music video for his 2016 song, "No Heart," opens inside a trap house where a number of men sit around a table playing poker. Pistols and assault weapons riddle the table as the men play. As the video progresses, storylines arise where 21 partakes in acts of gun violence, including shooting a store clerk with a pistol, and an associate with a semi-automatic weapon.
The reach of trap and drill have moved far past Atlanta and Chicago. As the internet has brought the world closer together, the sounds and style of trap and drill have molded street music across America. Whether you're listening to rap from New York, Miami, LA, even Canada, you can hear and see the influence trap and drill have had on the music. This is not to say trap and drill artists were the first to feature guns in music videos in the US, but they certainly increased the frequency.
Now to be clear, this discussion is not to pin hip-hop with showcasing guns in American media. Rappers promote guns no more than cowboys in westerns or characters in a Quentin Tarantino movie. The point here is to point out the stark differences between gangster rap in the US and the UK. And while there is certainly censorship, restrictions, and consequences for guns in American rap, it doesn't come even close to what their counterparts in England face.
Rappers promote guns no more than cowboys in westerns or characters in a Quentin Tarantino movie.
Gangster rap in the UK lives in two main sub-genres; grime and similar to the US, drill. Much like their American peers, many of these artists grew up in low income, high crime areas. Their songs also tell stories of the violence they've experienced growing up in these communities.
If you're familiar with UK grime and drill, you've probably stumbled across the YouTube channel, GRM Daily. For those in the US, GRM Daily is a close equivalent to World-Star Hip-Hop. GRM promotes and features music videos from a slew of UK rappers. They currently have over 1.5 million subscribers on their channel.
Of the top seven most viewed grime/drill videos on GRM Daily (they also feature dancehall and R&B), zero have guns in them. Compare that to World Star's YouTube channel where three of their top seven videos show a firearm.
While there is certainly censorship, restrictions, and consequences for guns in American rap, it doesn't come even close to what their counterparts in England face.
Mixtape Madness is another YouTube channel that features drill and grime. It's sort of an underground version of GRM Daily, with about 500k subscribers. You could argue that the artists featured on Mixtape Madness are a bit grittier, a bit more street than the one's on GRM. Still, of their top 20 videos, zero feature any visuals of any sort of firearm. While I can't provide any concrete numbers or statistics, in my own experience consuming UK drill and grime, I have never seen a gun in any sort of UK hip-hop music video. There is certainly a lot of finger pointing, and lots of gesturing, but no actual guns.
Some UK drill/grime music videos even feature warning disclaimers. For example, the video for "9er Ting," a song by Hackney artists Unknown T and KO, starts with a text disclaimer that reads, "This music video is purely for entertainment purposes. The makers of this video do not condone violence of any kind, and seemingly violent acts portrayed in this video are simple artist expression." Wow. A disclaimer before a gangster rap video? Extremely rare in the US, but not so much in the UK.
If you click through the videos on Mixtape Madness' channel, you will quickly notice that most of the artists in the videos are portrayed wearing ski masks. In fact, KO, the artist mentioned above is never seen in a video without a mask. Why? Because in the UK, lyrics and visuals can be used in court as evidence. Because of this, the phrase, "No face, no case," has become popular in the drill/grime scene. If you're an artist simply rapping about guns or violence in your music, you could be at real risk.
This seems extreme, right? Do rappers in the UK really have to put disclaimers in their videos and wear masks? The answer seems to be, yes. Artists in the US have been unable to perform in certain places due to parole restrictions. The New York rapper, Tekashi 6ix9ine was even ordered by a Judge to refrain from shouting his gang's affiliation in songs. But a west London drill group, 1011, has been banned from making music without police permission. A court order issued June of 2018 requires the group to notify police within 24 hours of releasing new videos. Additionally, the order says that the group must give 48 hours warning of the date and location of any performance or recording and permit officers to attend. The group is also restricted from using certain lyrics.
The first time I watched the group's music video for their song, "Guess Who's Back," I found myself squinting at the video, confused, something was off. The lips of the rappers in the video didn't seem to sync up with the lyrics of the song. As I watched, I realized the video wasn't even the video for the song. It was some other artist's video with 1011's song dubbed over. The original "Guess Who's Back Video" can't be found.
West London drill group 1011 has been banned from making music without police permission.
While the examination of UK and US gangster rap certainly highlights the difference in gun laws, it also leads us to uncover an attempt by British authorities to censor black music. What happened to 1011 is censorship, and it will do little to actually curb any sort of violence in the UK. Chief executive of the Index on Censorship Jodie Ginsberg said about the incident, "Banning a kind of music is not the way to handle ideas or opinions that are distasteful or disturbing. This isn't going to address the issues that lead to the creation of this kind of music, nor should we be creating a precedent in which certain forms of art which include violent images or ideas are banned. We need to tackle actual violence, not ideas and opinions."
It's sort of sad. You'd think this comparison of UK and US rap would allow for a great deal of enlightenment. Instead, it mostly highlights two major problems in both countries. However, all this does still say something about the gun debate in America. UK and US rappers both discuss guns and violence in their music. The only difference is the guns themselves.