5 Comic Book Storylines Perfect For Justice League Movie – Part 1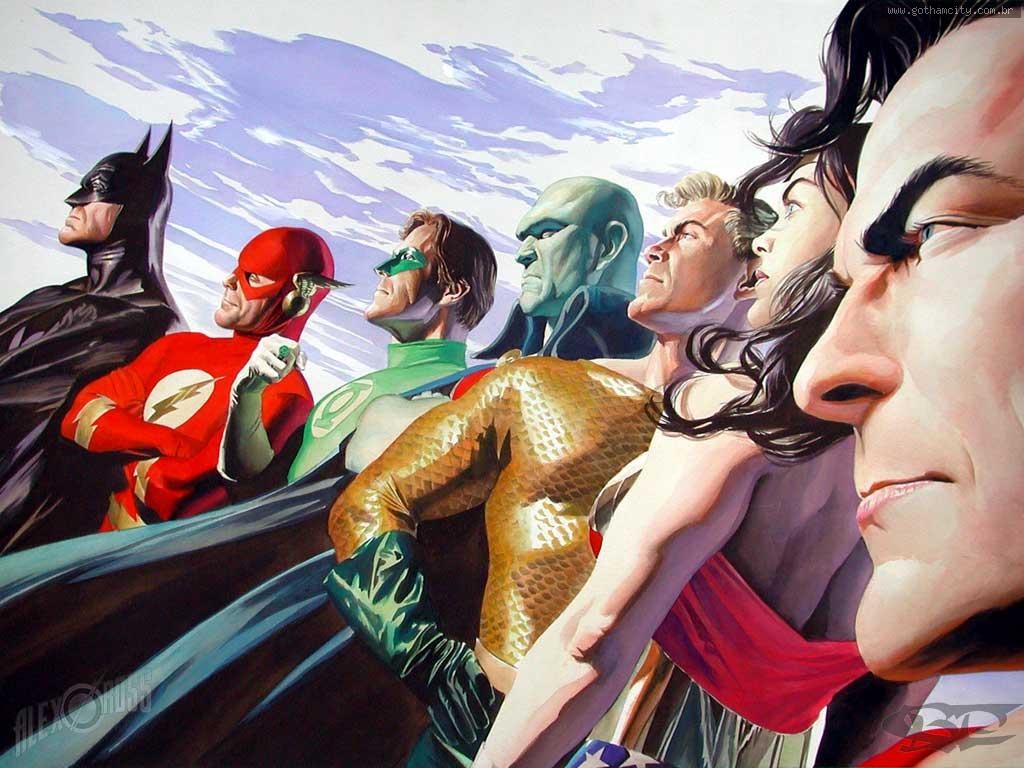 5. JLA : Year One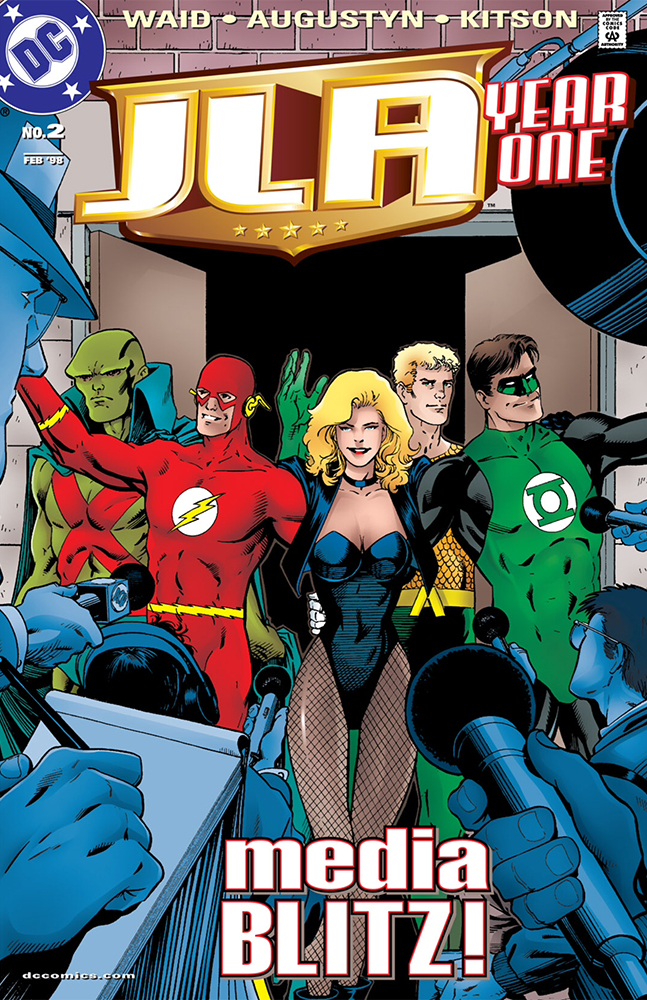 Well known writers Mark Waid (Kingdom Come), Barry Kitson (Legion of Super-Heroes) and Brian Augustyn (Crimson) re-imagine the original JLA in modern day setting.This 12-issue series with the Martian Manhunter, Black Canary, Aquaman, Flash and Green Lantern are joined by a long list of hero's for brief appearances of Batman, Superman,Doom Patrol, the Blackhawks, the Challengers of the Unknown, and Green Arrow in a realistic origin story. This new line up of the JLA fights against clashing personalities and media backlash as Flash takes control of the newly formed team. The fact that Batman and Superman are not the main focus of the story can create a platform for DC to introduce some of their other characters in a entertaining way.
4. JLA (Book 1) : New World Order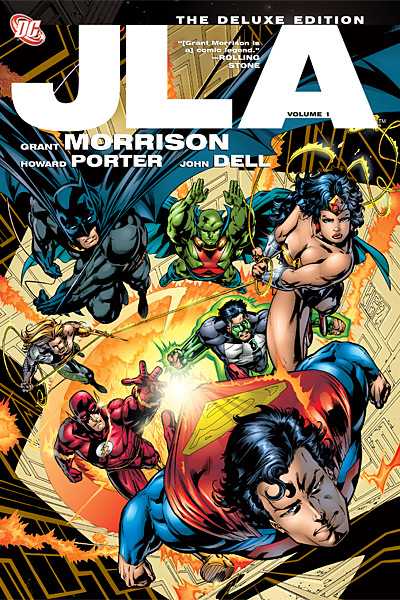 Scottish writer Grant Morrison known for writing Doom Patrol and Arkham Asylum, reunites the original seven JLA members, pitting them against the Hyperclan, Orwellian aliens who have come to Earth posing as a new group of superheroes. The public, looking for heroes, backs them in support of creating a perfect Utopian society. But as their true plans are discovered by Batman, only he and this newly formed group of real heroes can stop them! This story by Grant Morrison is one of many excellent storylines created by a writer who really knows these characters and how to use them together as a team.
 3. 
Justice League, Vol. 1 : Origin (The New 52)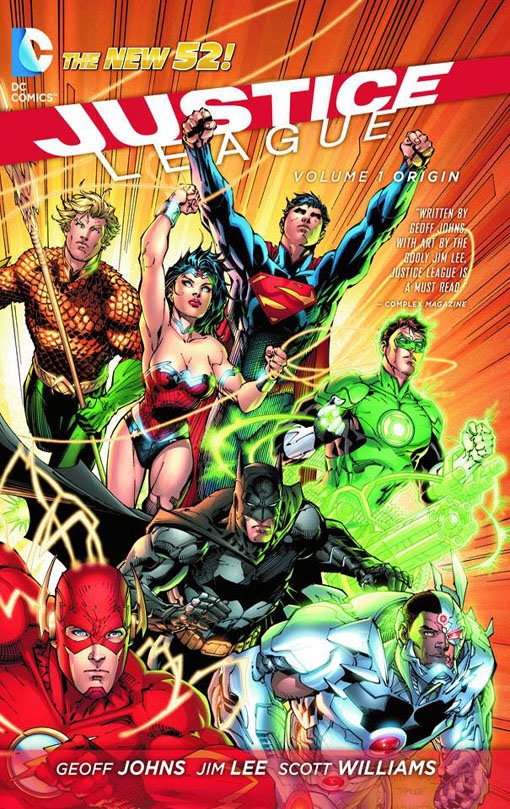 Ray Fisher's casting as Cyborg might just be a hint that the Justice League film will adhere closely to the team's New 52 reboot. Cyborg's origin and him becoming a founding member of this incarnation Justice League gives this storyline a high probability of being used for the live action movie. Geoff Johns, known for his writing on Green Lantern, is a major part of the DC/Warner Bros machine, helping to steer a clear vision of the DC universe to the big screen. He handles having these characters meet for the first time beautifully, with each taking entertaining sides and stances in the midst of confrontations between new team members.
2. JLA : Tower of Babel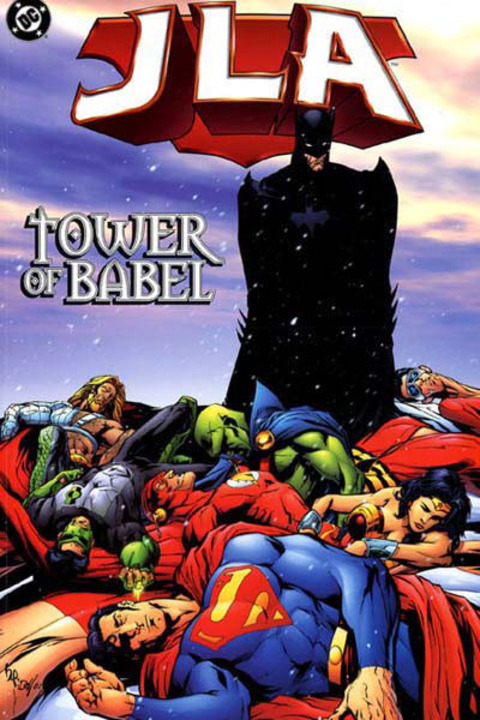 This storyline was already used for the animated movie Justice League : Doom yet would still make a great live action movie. The comic book differs in ways that would make the live action movie even better. Ra's al Ghul is mounting a major assault on Batman in a effort to eliminate the human race. In a effort to distract the Dark Knight he steals the dead bodies of Wayne's parents while executing deadly effective strategies against each  member of the JLA. Batman has to handle the mental drain of getting his parents back as well as the aftermath of the attacks that are revealed to be designed by Batman himself.
1. Kingdom Come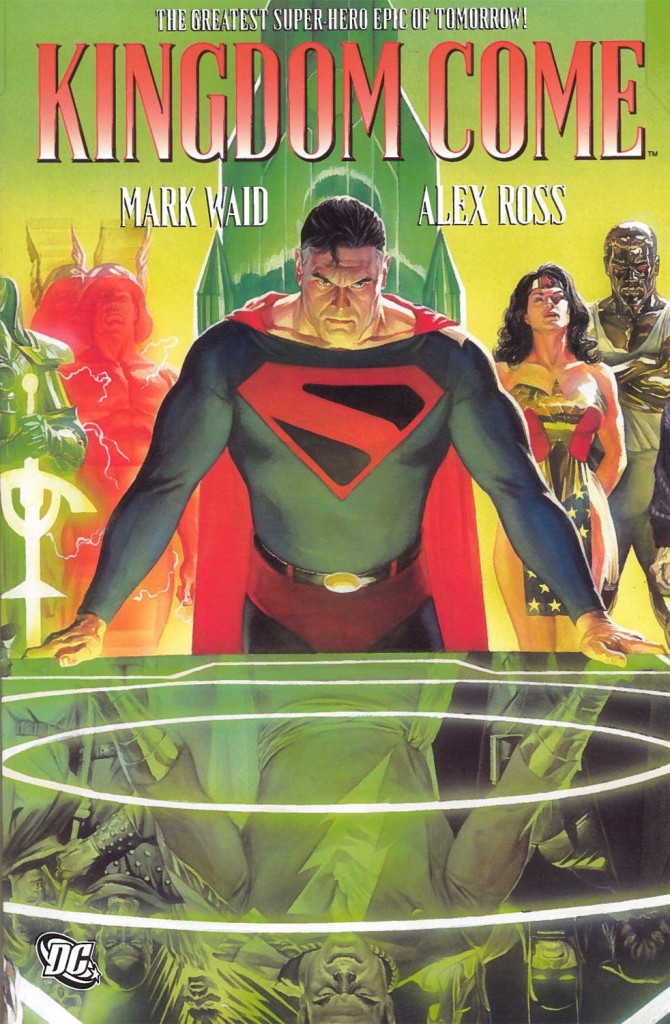 This JLA tale has Superman retired on a farm after becoming disillusioned with humans.
Kingdom Come is the best-selling graphic novel from acclaimed writer Mark Waid, winner of five Eisner and Harvey Awards. This epic tale of Earth's Mightiest Heroes would go great with the dark realistic tone set in the Man of Steel and the upcoming Batman V Superman movie. The story of the retirement of the older generation of superheroes and the lack of morals of a new generation is great movie material. This JLA tale has Superman retired on a farm after becoming disillusioned with humans. He watches from a distance as the new breed do it their way. Wonder Woman asks him to get involved again to give an example of how it was done in the old days for the future of society itself. The bad blood between Superman and Batman, who suffers from a battle-ravaged body, is already written into the narrative giving us an older and angrier Dark Knight who now has to use an exo-skeleton to survive.
If Beale Street Could Talk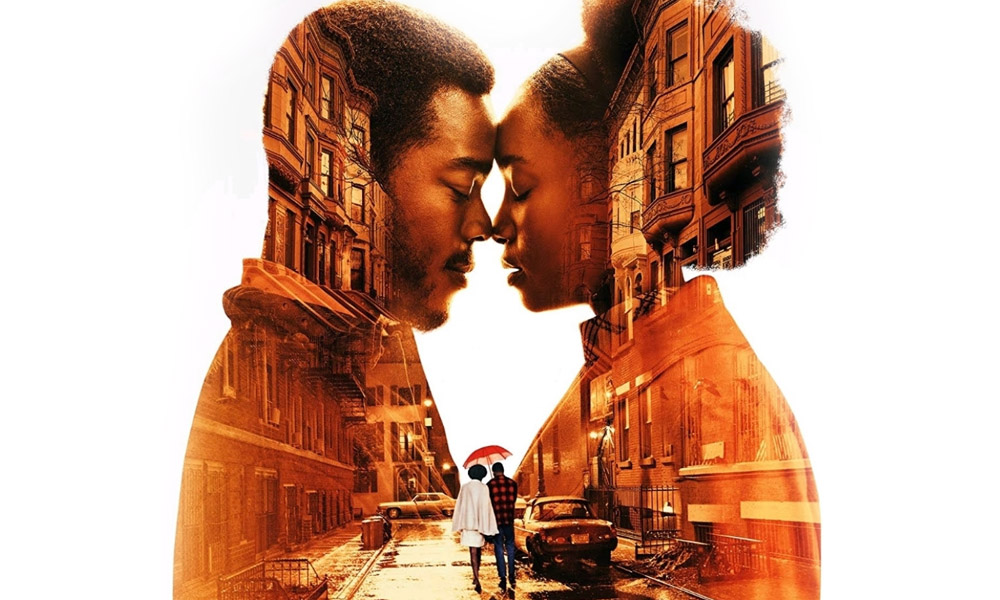 "A woman in Harlem embraces her pregnancy while she and her family struggle to prove her fiancé innocent of a crime."
End of the year is when all Hollywood studios tend to churn out their award-worthy films often stemming from novels, true stories and period themes considered more high-brow think pieces of art than your typical movie. The one that really caught my eye was the trailer for If Beale Street Could Talk which was helmed by the great cinematographic eye of Moonlights director, Barry Jenkins.
The first thing that was apparent was the palpable chemistry between Kiki Layne and Stephan James. James' character, Fonny Hunt, did an exceptional job spearheading the relationship between himself and Layne's Tish Rivers boasting an undeniable affection that melted off the screen.
The supporting cast which included Regina King and Colman Domingo as Tish's parents were an inspirational model of parents who would do anything to keep their families close knit and mentally healthy.
The film was broken into two halves detailing the units lives before and after Fonny Hunt's incarceration, and knowing little about the plot initially, mid-way through I wasn't clear about the direction the film was going in. It all started coming together once details were revealed, so patience is required as the plot unfolds.
My only criticisms of the film were the scenes that seemed to linger a bit too long, or felt like it didn't add to the movie. It was effective in some parts, but in others it came off like like they were trying to stretch the film. Also the ending was abrupt and somewhat unsatisfying, but I understand the purpose of it based on the material.
Overall Grade: A-
The story and acting in this film were phenomenal and often times felt like a stage play. Learning that it was based off the novel penned by the eloquent, late James Baldwin gave more context on the energy this film encapsulated. Definitely worth a view!
If Beale Street Could Talk (2018)

1h 59min | Crime, Drama, Romance | 25 December 2018 (USA)

Summary:

A woman in Harlem embraces her pregnancy while she and her family struggle to prove her fiancé innocent of a crime.

Countries: USALanguages: English, Spanish
Is it Time for Movies to Move on from the Theater?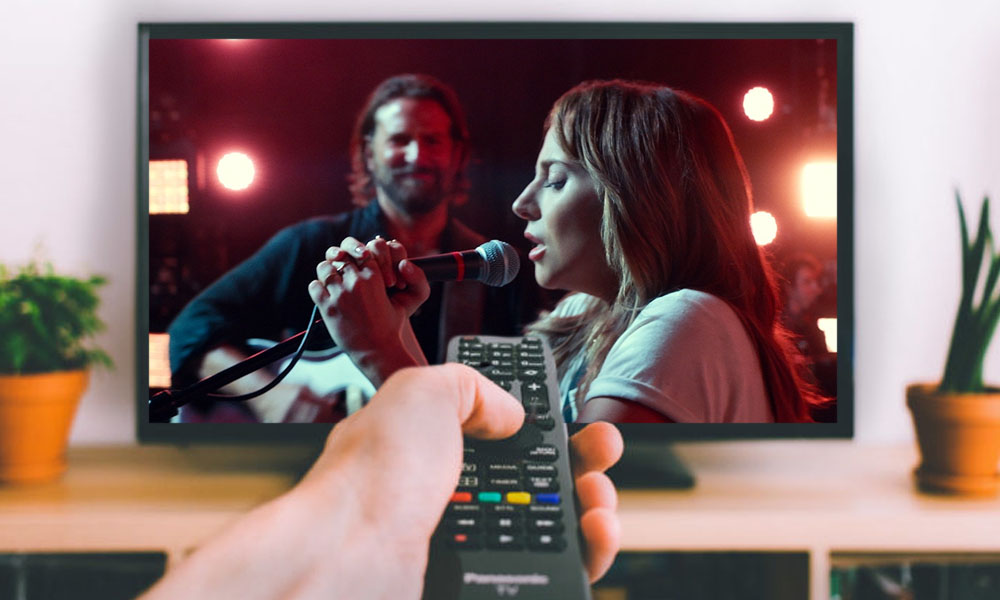 Moving on… A conundrum frequently faced in our modern experience. Is it time to move on from your job? Your significant other? Maybe it's time to move on… At least that's what your friends keep telling you.
Moving on is an arduous process. Those first few months after deciding to change jobs are grueling. Piles of job applications, I mean how many times can you answer what your strengths are in a fresh and unique way? Maybe you get a new job, but it's in a different city; movers, U-Haul, a new lease, new friends. And moving on from a romantic relationship? Starting from square one… dating again? First dates, ugh.
But if you hadn't moved on from that job, you'd still be stuck in a position that you're wildly over-qualified for. And if it wasn't for your break-up, you wouldn't have been able to find you know who. So, while it's certainly not easy to move on, sometimes, it's for the best.
Now, what I'm proposing here may cause as many fights and tears as you moving on from Brad/Lisa, Brisa, but in the end, it will be for the best.
It is time for the film world to move on from the theater. Yup, I said it, start yelling at me, go ahead. I know I just ripped that band-aid off and it hurts, but after the initial pain goes away, it'll be good for that cut to get a little fresh air.
It's no secret that the future of media is not in the black boxes that have housed the film industry for the last century. The future is right at home. It's in the palm of your hand. It's in digital distribution, in streaming, in digital subscription services, i.e. Netflix, Hulu, Amazon, HBO GO, Mubi, YouTube, Filmstruck etc. Yet, you still find people clinging to the theater. Studios are terrified of digital releases. Filmmakers squawk at choosing streaming over a theatrical release. Cinephiles plead to their friends, "For the love of god, go see it in theaters! You absolutely have to!"
Listen, there's no doubt that we are giving up a lot by trudging out of the theater. The theater oozes solace and nostalgia. The dimming lights, the light chatter before the film, even the smell. And you simply can't replicate the viewing experience at home. Well, you can't unless you're Bill Gates and can afford to build a full theater on your compound, but none of us are Bill Gates.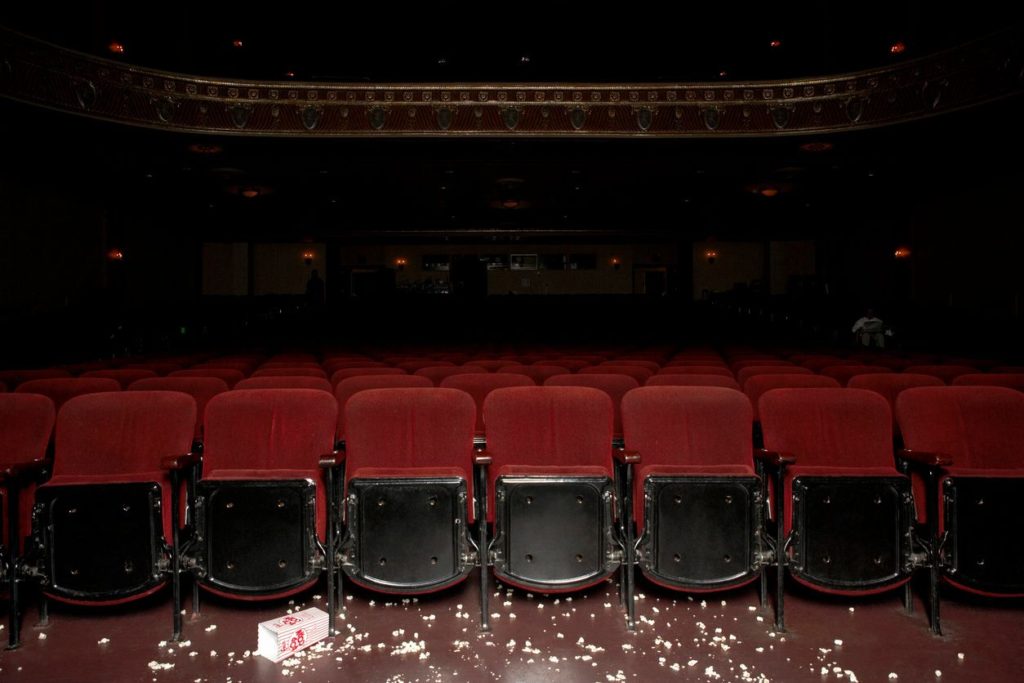 You'll often hear theater purists going on about technical visual terms and how, only in the theater can they be properly monitored and achieved. Honestly, they're 100% right, but 99% of people will never be able to tell the difference in contrast/color ratio between their local AMC Loews and their phone, laptop, or home TV.
The theater oozes solace and nostalgia.
My last short film was shot entirely at night. I dealt with every visual hurdle a filmmaker can face; exposure issues, color, contrast, grain, the list goes on and on. When I was distributing my film, I spent hours upon hours figuring out the best way to visually present my film to people. I exported it from the editing software in all sorts of different codecs. I sent people DVDs, Blu-Rays, hard drives, google drive downloads, YouTube links. I basically drove myself ragged trying to make sure every time a person watched my film, no matter if it be on their computer, TV, phone, in a real theater, whatever, that it was presented in the highest visual capacity. I put in all that time, all that effort, and in the end, no one ever mentioned any sort of visual technicality. Eventually, the effort I was expending to do what I thought was right for the film's artistic integrity didn't amount to much. I had to stop worrying about it, stop spending so much time and energy on it, I had to move on.
Filmmakers want people to see their films. That's obvious. The issue is that most eyes aren't on the big screen, they're on the small screen. Word of mouth and popular culture no longer live at the theater. They live on TV, more specifically, streamed TV.
Let's do a little comparison to prove this point.
The following is the list of TV shows that were nominated for outstanding drama and outstanding comedy series at the 2018 primetime Emmys.
Comedy:
The Marvelous Mrs. Maisel
Atlanta
Barry
Black-ish
Curb Your Enthusiasm
GLOW
Silicon Valley
The Unbreakable Kimmy Schmidt
Drama:
Game of Thrones
The Americans
The Crown
The Handmaid's Tale
Stranger Things
This is Us
Westworld
**Note that all highlighted shows are digitally distributed, streaming shows.
Compare those lists to the Best Picture Winners at the Academy awards for the last five years:
The Shape of Water
Moonlight
Spotlight
Birdman
12 Years a Slave
Not a fan of the Academy? Fair enough. Let's look at the highest grossing films over the last five years:
Black Panther
Star Wars Episode VIII
Rogue One
Star Wars Episode VII
American Sniper
Look at these lists… The streamed TV shows have a stranglehold on the modern American media lexicon. Those TV shows are what people are talking about. There's really no wonder TV historian and critic David Bianculli is stamping the current era as the "platinum age of TV." You could argue that Black Panther had a substantial impact on popular culture, but the rest of the films fall short. I mean, most of the highest grossing films in recent years are just remakes and sequels of Star Wars films that made their impact on pop culture 40 years ago.
OK, so what's going on here? Is it that suddenly people hate movies and love TV? Is it that the quality of TV shows are higher than films? No and no, it's just that television executives and producers were smart; they moved with the times and have reaped handsome rewards. It baffles me why films don't do the same.
Most eyes are on the small screen. 
Not only will a move away from the theater help film in a large, more commercial sphere, it will also help art house, independent, and global cinema. Why? One word, reach. Theaters don't reach people anymore. Take Alfonso Cuarón's 2018 film, Roma, as an example. It was one of the first art house films to get a double release, in theaters, and on Netflix. Roma is a film that had a lot of film purists screaming, "For the love of god, go see it in theaters! You absolutely have to!" The issue is, outside of metropolitan areas, it's not playing. For example, if you live in the state of Iowa, you only have two options if you want to see Roma in theaters. Two options in the entire 56,272 square miles of the state. It's not hard for someone who lives on 6th Avenue in Manhattan, but what about if you live in Davenport, Iowa? The simple fact is that in 2018, indie, art house, and foreign films just won't reach you.
Since the digital age, through different streaming services, my personal exposure to independent, art house, and global cinema has exploded. For example, recently I've been discovering, and really enjoying the work of Japanese filmmaker Yasujirō Ozu. Yet, had it not been for streaming, I probably wouldn't have ever discovered his films. It's really about basic understanding of human behavior. Would I have left my house after work, got in my car, drove 20 minutes to the cinema downtown on a weeknight and watched a two and a half hour 1950s Japanese film? No, probably not. But hey, I just turned on Filmstruck, and look, they're promoting the work of renowned Japanese filmmaker Yasujirō Ozu. Interesting, let me check that out. One click, and you're there.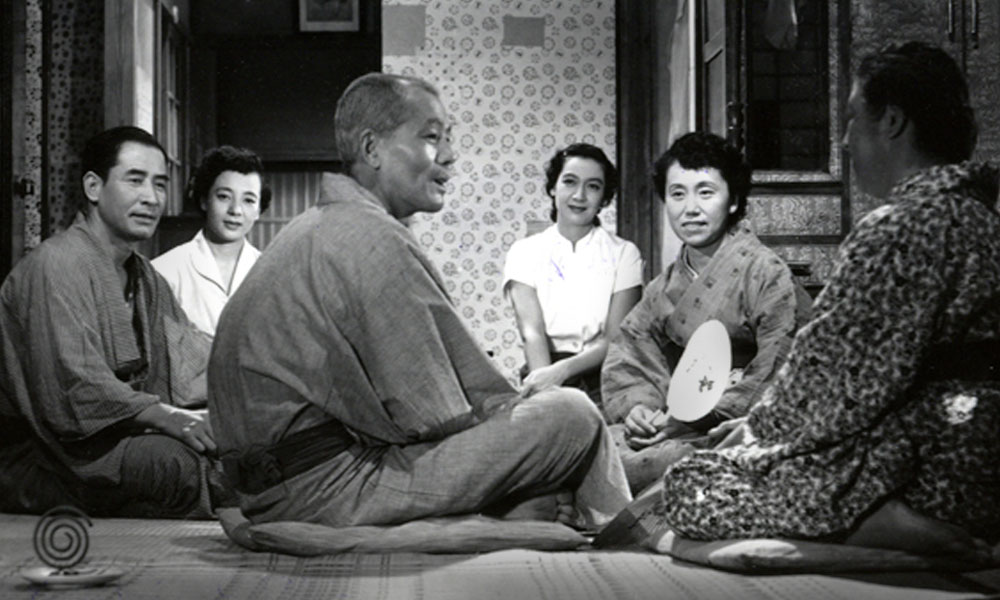 The other glaring issue is that theaters are no longer cost effective. The standard Netflix package is currently 10.99 a month. That's less than a single theater ticket. Hold on, wait a second Sam, now you're talking about messing with the pocket books of working filmmakers. Taking away ticket purchases? Filmmakers are supposed to turn down 16 dollars a ticket for cheapo monthly plans? This goes too far!
Listen, I'm no business whiz, but when streaming companies started producing original content, people in the TV industry laughed. They thought it was an impossible business model to sustain. Hell, when studios moved from silent films to synced sound films, people in the film world in the 1920s honestly thought adding sound to film would ruin the film industry.
Despite the initial scoffs, Netflix is now a multi-billion-dollar company. These streaming giants are basically studios now, except with a modern business structure. Netflix gave Stranger Things season 2 a budget of 8 million dollars per episode. They handed Shonda Rhimes, creator of Grey's Anatomy and Scandal, 150 million dollars to incubate original shows for Netflix. In what world will moving on from the theater hurt the money? The numbers simply don't add up.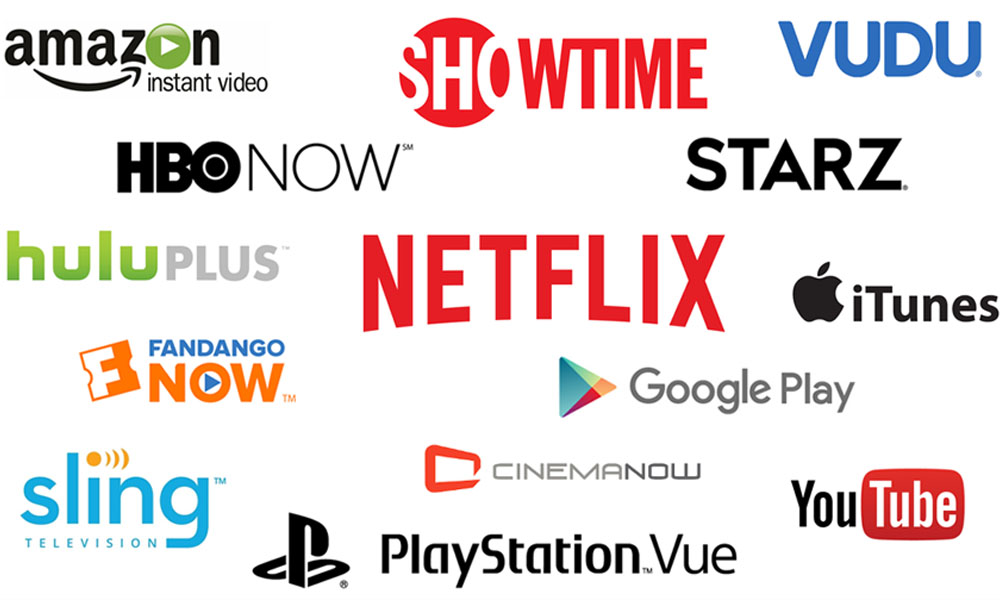 There's no doubt that "moving on" has a drab ring to it, but think back to moving on from that old job, from that old boyfriend/girlfriend… Moving on is really about progress. I know that the theater is a sacred place, I'm not saying this will be easy. It will take sacrifice. There will be bumps in the road, but it's far past time to move on from the theater. It starts with the movie goer, the movie lover. If you truly love movies, then you should be embracing the digital distribution age, not holding onto the past. The past is hurting the film community.
We need to do more to support companies like Filmstruck who preserve classic films online, not spend our time pushing our friends to see Roma in theaters. When Netflix releases a wonderful film, why not encourage your friends to see it on the streaming service? Push the analytics to show Netflix that viewers want to see more creative, artistic, and thoughtful films. When you hear news of Warner Brothers working on their own streaming service, don't groan, that's a sign of progress. Progress is the only thing that is constant in art, and to deny or hold back progress can only hold back an art form that we all hold so dear to our hearts.
Godzilla: King of the Monsters – Official Trailer 2