5 Comic Book Storylines Perfect For Justice League Movie – Part 1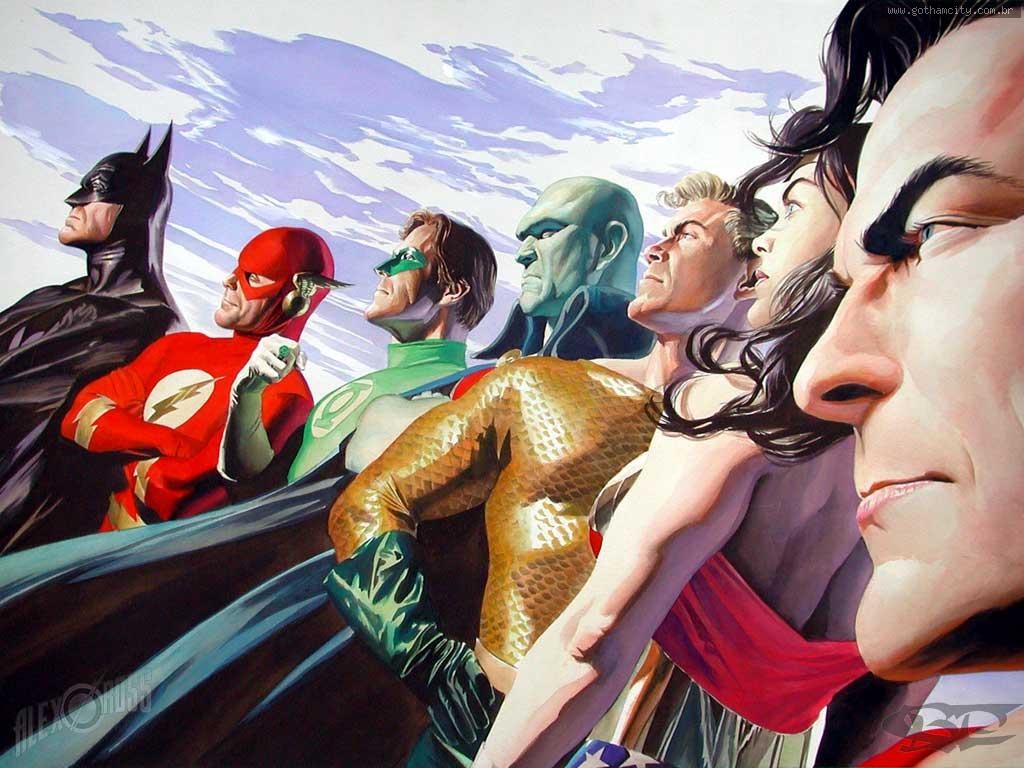 5. JLA : Year One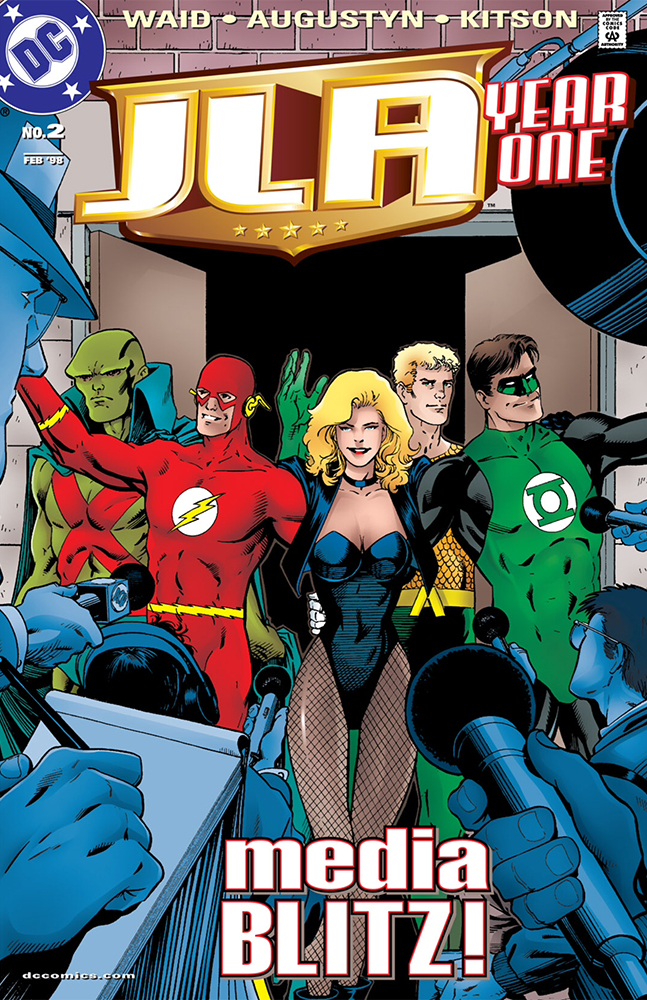 Well known writers Mark Waid (Kingdom Come), Barry Kitson (Legion of Super-Heroes) and Brian Augustyn (Crimson) re-imagine the original JLA in modern day setting.This 12-issue series with the Martian Manhunter, Black Canary, Aquaman, Flash and Green Lantern are joined by a long list of hero's for brief appearances of Batman, Superman,Doom Patrol, the Blackhawks, the Challengers of the Unknown, and Green Arrow in a realistic origin story. This new line up of the JLA fights against clashing personalities and media backlash as Flash takes control of the newly formed team. The fact that Batman and Superman are not the main focus of the story can create a platform for DC to introduce some of their other characters in a entertaining way.
4. JLA (Book 1) : New World Order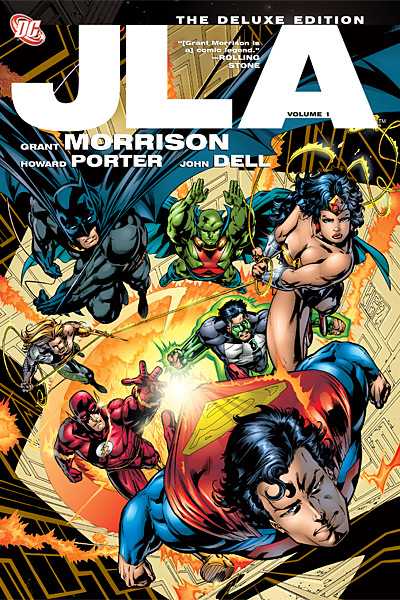 Scottish writer Grant Morrison known for writing Doom Patrol and Arkham Asylum, reunites the original seven JLA members, pitting them against the Hyperclan, Orwellian aliens who have come to Earth posing as a new group of superheroes. The public, looking for heroes, backs them in support of creating a perfect Utopian society. But as their true plans are discovered by Batman, only he and this newly formed group of real heroes can stop them! This story by Grant Morrison is one of many excellent storylines created by a writer who really knows these characters and how to use them together as a team.
 3. 
Justice League, Vol. 1 : Origin (The New 52)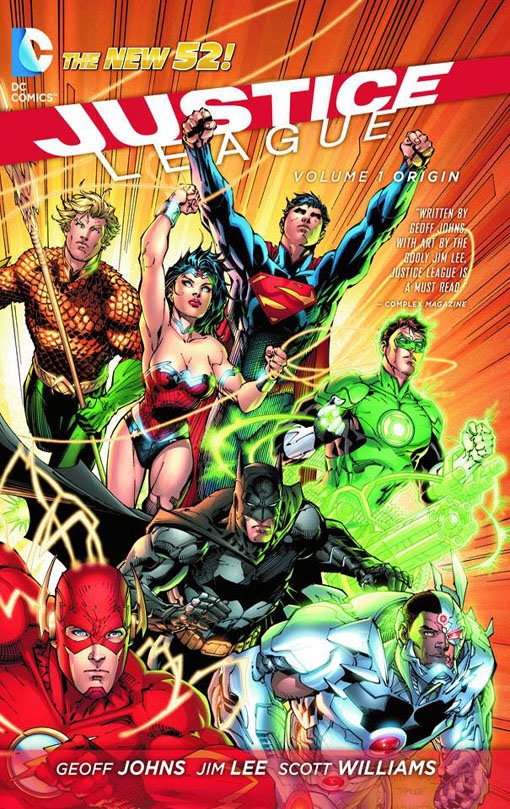 Ray Fisher's casting as Cyborg might just be a hint that the Justice League film will adhere closely to the team's New 52 reboot. Cyborg's origin and him becoming a founding member of this incarnation Justice League gives this storyline a high probability of being used for the live action movie. Geoff Johns, known for his writing on Green Lantern, is a major part of the DC/Warner Bros machine, helping to steer a clear vision of the DC universe to the big screen. He handles having these characters meet for the first time beautifully, with each taking entertaining sides and stances in the midst of confrontations between new team members.
2. JLA : Tower of Babel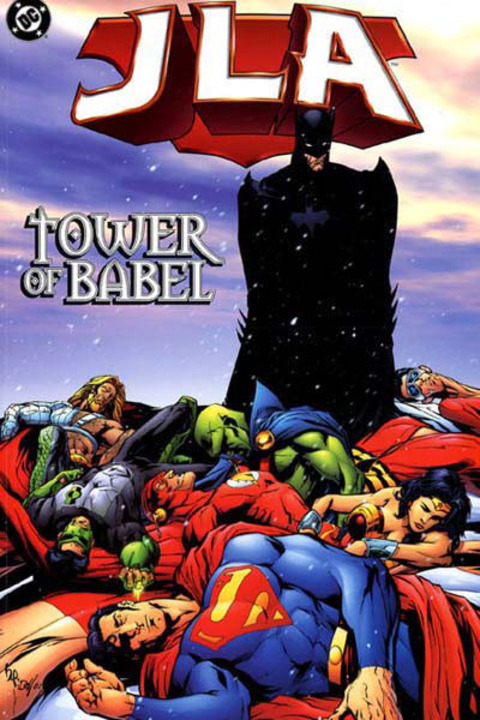 This storyline was already used for the animated movie Justice League : Doom yet would still make a great live action movie. The comic book differs in ways that would make the live action movie even better. Ra's al Ghul is mounting a major assault on Batman in a effort to eliminate the human race. In a effort to distract the Dark Knight he steals the dead bodies of Wayne's parents while executing deadly effective strategies against each  member of the JLA. Batman has to handle the mental drain of getting his parents back as well as the aftermath of the attacks that are revealed to be designed by Batman himself.
1. Kingdom Come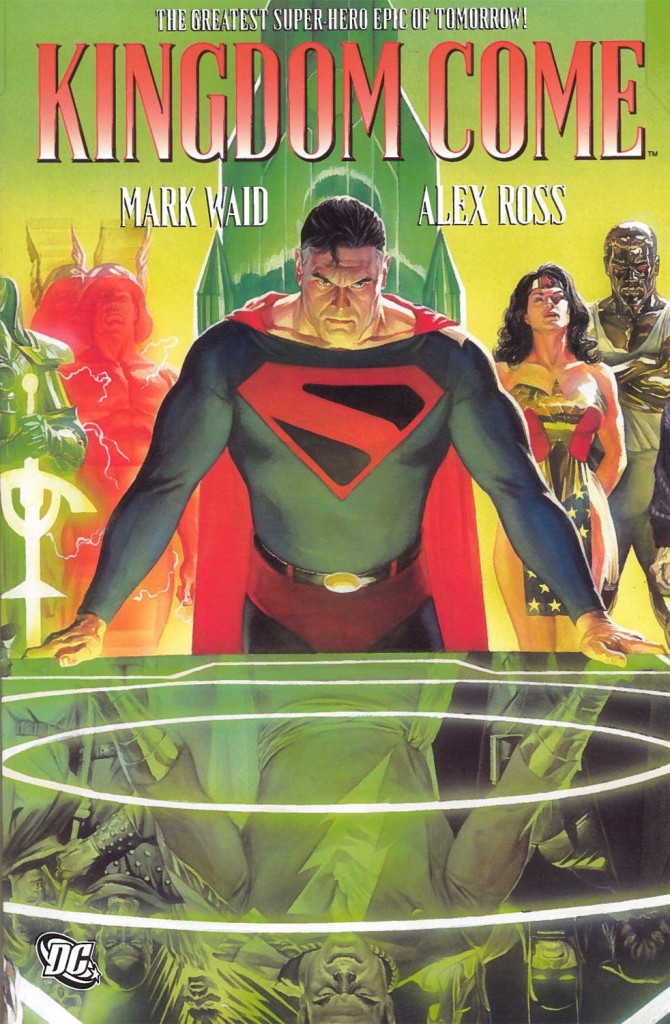 This JLA tale has Superman retired on a farm after becoming disillusioned with humans.
Kingdom Come is the best-selling graphic novel from acclaimed writer Mark Waid, winner of five Eisner and Harvey Awards. This epic tale of Earth's Mightiest Heroes would go great with the dark realistic tone set in the Man of Steel and the upcoming Batman V Superman movie. The story of the retirement of the older generation of superheroes and the lack of morals of a new generation is great movie material. This JLA tale has Superman retired on a farm after becoming disillusioned with humans. He watches from a distance as the new breed do it their way. Wonder Woman asks him to get involved again to give an example of how it was done in the old days for the future of society itself. The bad blood between Superman and Batman, who suffers from a battle-ravaged body, is already written into the narrative giving us an older and angrier Dark Knight who now has to use an exo-skeleton to survive.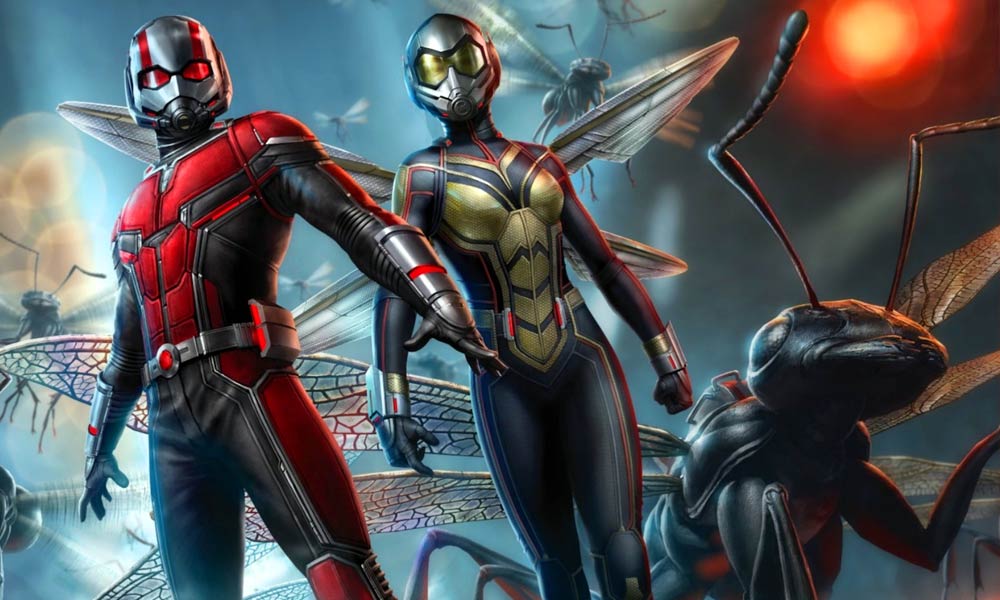 "As Scott Lang balances being both a Super Hero and a father, Hope van Dyne and Dr. Hank Pym present an urgent new mission that finds the Ant-Man fighting alongside The Wasp to uncover secrets from their past."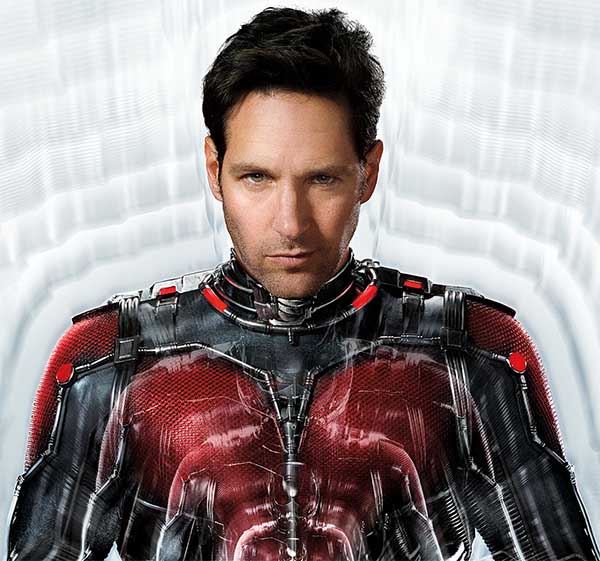 I'm going to get straight to the point on Ant-Man & The Wasp. This is an okay movie. It's not bad, but it's not mind-blowing. Ant-Man & The Wasp is the B-side of a decent album. It is the Coors Light of Marvel movies; it's not your first choice, but if it's the last thing you have available for quite some time, you can find a way to enjoy it.
Ant-Man & The Wasp is one of Paul Rudd's funny, but forgettable comedies wrapped up with edited scenes from Captain America: Civil War and the first Ant-Man movie. You won't 'LOL' literally, but you will 'LOL' like you do when you're typing a text. It's really that okay.
Paul Rudd reprises his role as Scott Lang, but this time around he receives the bumbling fool treatment that Chris Pratt received in Infinity War. He wasn't really a necessary character to the story other than having some information put into his head. This is really the only reason he was useful. This film should've just been called The Wasp being that Evangeline Lilly's character was the most intriguing as far as dialogue and action.
The whole movie had this weird 80's cartoon vibe to it. It reminded me of an old G.I. Joe cartoon where our protagonists are presented with an obstacle or challenge and in less than 30 minutes everything was made okay and wrapped up with a nice red bow. No paperwork, no investigations, no questioning. Just the bad guys going to jail and the good guys laughing over a lame dad joke.
Okay, so one thing that really bothers me was the lab they kept shrinking down:
Did they need a whole building to utilize one lab?
Did anyone else work in said building?
With all the bumbling and movement of the building in its small form, weren't there any desks, file cabinets and book shelves flying all over the place?
Wouldn't the Quantum ship thingy have been destroyed during all the shifting??
I digress. In other words, you really have to suspend your disbelief when watching this movie to really enjoy it.
Overall Grade: C
I'm not mad at all about the movie, but it probably won't hold much weight in my memory bank. The most important part of the entire movie was the first after-credit scene which ties into the Marvel Cinematic Universe. Other than that, Ant-Man and the Wasp was the potato chips of the MCU's cookout. It's what you eat while you wait for the good stuff to finish cooking.
Ant Man & The Wasp
Action, Adventure, Sci-Fi
July 2018
Director: Peyton Reed
Marvel Studio
1 hour 58 minutes
IMDB
Sicario: Day Of The Soldado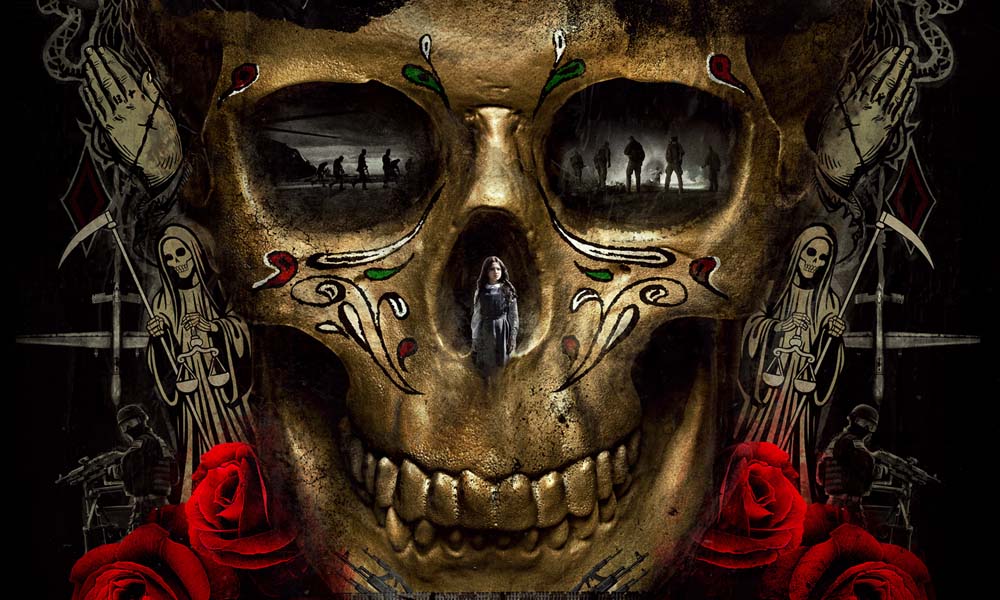 "The drug war on the U.S.-Mexico border has escalated as the cartels have begun trafficking terrorists across the US border. To fight the war, federal agent Matt Graver re-teams with the mercurial Alejandro."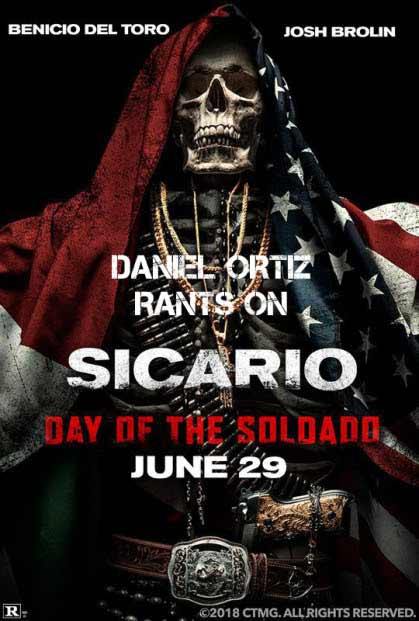 So, the first Sicario film was undeniably my favorite movie of 2015. It was raw, gritty and unapologetic. The tension in the film managed to carry over scene by scene and at times it was palpable. I was on the edge of my seat from beginning to end. When I heard that they were making a sequel to it, I really didn't understand why. There was no way to out-do the first one.
Watching Day of the Soldado's trailer felt like it was missing something that made it less appealing, but as the release date grew closer I felt compelled to give it a go. I knew that Emily Blunt would not return for the second film when it was announced it was in production. I didn't realize how much of integral part she was to this cast of characters. In the middle of a group of men that only do what needs to be done, she was the moral barometer of the bunch. She was also the protagonist that we followed into this underbelly of violence in which we lived vicariously through her tension and stress.
Now with Benicio del Toro and Josh Brolin tag teaming the protagonist role, it seems less relatable. Neither one of their characters are known for their decency and even when they try to bring it into play, it falls flat. We know all the vile things they are capable of so once they do something that seems redeeming, you really don't care because we've seen them do the worst things to people. It didn't help the audience connect.
Also, the great director Denis Villeneuve (Prisoners, Arrival, Blade Runner 2049) did not return to helm the film. Villeneuve nailed the art of suspense through great camera angles, and shots that put us dead center in the action. Stefano Solima did a decent job, but it lacked some of the edginess that the first film delivered.
The story was written by Taylor Sheridan who has quickly become one of my favorite Hollywood writers. He penned the first Sicario movie, Wind River and Hell or High Water. This plot though felt a little jumbled and at times hard to follow. It had great moments, but there were also moments where I was trying to figure out which side of the border they were on and what exactly everyone's agendas were.
The action scenes were decent, but nothing could match the highway scene from the first movie. There's only so much threat a cartel of henchman can pose to the U.S. military.
Another thing that bugged me was that we didn't see any of the major cartel kingpins. Not of glimpse. It felt like we only connected with the lowest level Sicario's and employees that came off as faceless characters to use as target practice.
Overall Grade: C
It wasn't a terrible movie, but with Emily Blunt and Denis Villeneuve missing, it felt let there was a giant hole that Soldado couldn't fill, and at times it came off a bit boring. Unfortunately since this is a sequel it has to be paired with the first film and that proved to be its biggest obstacle. Also the ending just felt unfulfilling. It just feels like it ended a few scenes before it needed to, and just left us with questions unanswered. See it on a lazy Sunday st home. It's too drab for a date movie, and too standard in its action to be a theater-worthy watch.
Sicario: Day Of The Soldado
Action, Crime, Drama
June 2018
Director: Stefano Solima
Black Label Media/Lionsgate
2 hours 2 minutes
IMDB
CREED II | Official Trailer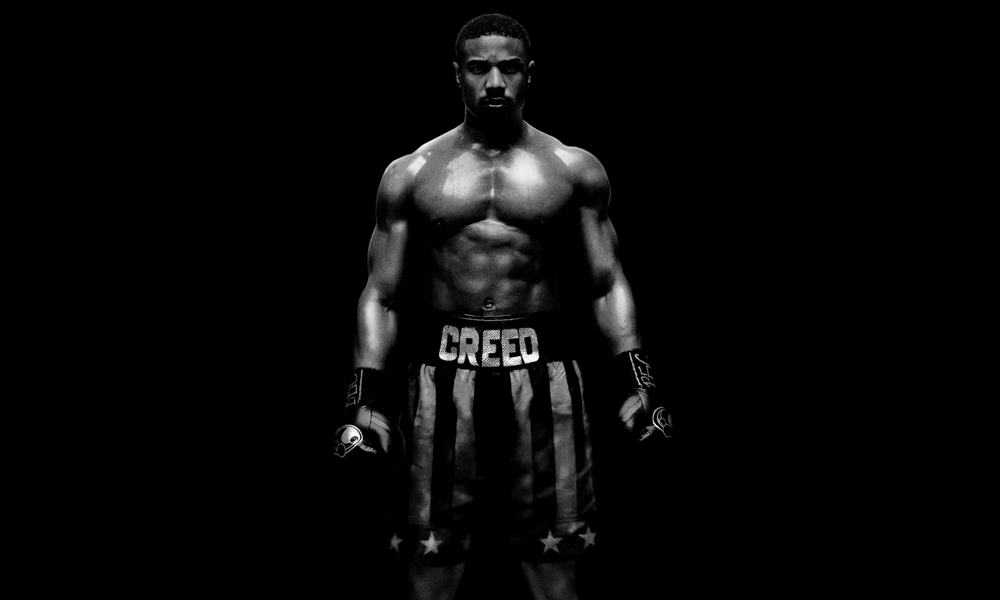 Directed by Steven Caple Jr. and written by Sylvester Stallone and Cheo Hodari Coker, Creed II is a sequel to Creed (2015) and the eighth installment in the Rocky franchise. It stars Michael B. Jordan, Sylvester Stallone, Tessa Thompson, Dolph Lundgren, and Phylicia Rashad. Adonis Creed trains to defeat Ivan Drago's son. You may remember that 30 years ago Ivan Drago killed Apollo Creed in the ring. Creed II will be released on November 21, 2018.