5 For 5: From Blak Emoji's Kelsey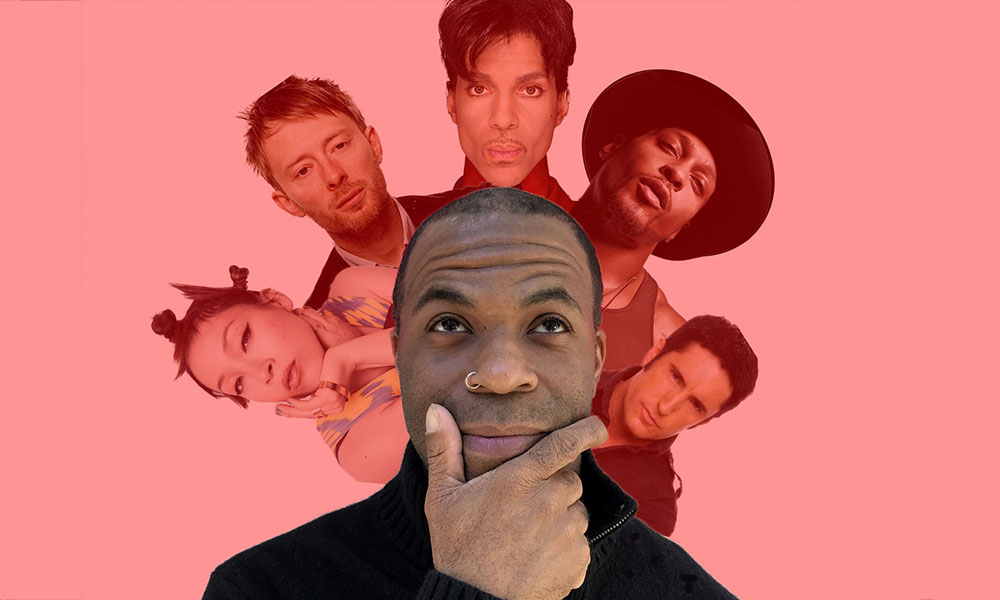 I caught Blak Emoji at Arlene's Grocery last year where their infectious electro-pop burned down the house. Their recently released album KUMI combines sexy synths with alt rock swagger and is sure to get your ass on the dance-floor.
When I asked singer and creative mastermind Kelsey about his influences, he obliged with 5 for 5 – five tracks each from five of his favorite artists.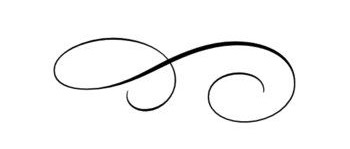 PRINCE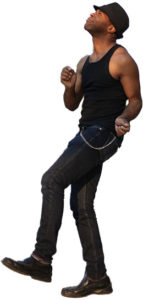 When Doves Cry  This is one of the best American pop songs with an avant-garde tinge I've ever heard. There's never been another song that sounds like this. Musically unique and lyrically brilliant. Mecca of pop songs and an incredible less is more composition. This still sounds like one of the most cutting edge song to ever top the pop chart.
Controversy  This is one of my top 5 dance songs. The vocal melody is so simple and catchy. There are so many instruments with melodies of their own bouncing off each other here. And somehow they don't get in the way of each other. The lyrics have this psychoanalytic and existential quality. He pulled that off in a dance song. One of the best electro funk songs you'll hear.
I Wanna Be Your Lover  Wow, one of my favorite falsetto performances hands down. Prince's vocal here is stellar. It's a clever dance pop song with an infectious hook and crooning soul. So perfect and classic.
The Ballad Of Dorothy Parker  I was floored first hearing this. It's like minimal avant funk. The lyrics paint a vivid, playful picture where you can practically see the weirdness of this relationship right before your eyes. Plus the drum programs and beats here are still creatively ahead of it's electro-funk time.
Condition Of The Heart  This album track doesn't get mentioned a lot but that doesn't matter. It's an eclectic ballad track for a rainy day, with those sweet ghost like keyboards. It so Prince! I miss this man. Learned so much from him musically, more than any other artist.
NINE INCH NAILS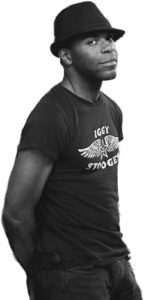 March Of The Pigs  Straight up bombastic industrial rock in a 7 meter. Classic crafted angst in less than 3 minutes. One of my all time favorite NIN songs. It makes me feel better. It's aggressive but so much fun.
All The Love In The World  I think this is one of Trent's most beautiful pieces. It almost has a dub reggae quality to it. He sounds so revealing and broken here and it's so great! Then the last part of the song with the 4 on the 4 beat with those chords and vocal build up! Trent has a unique style of writing surprises that always work.
The Fragile  Sonically next level minimalism and then later cinematic. The hook here sticks in your head in the best way. "I won't let you fall apart" is such a great, catchy uplifting chorus. But it kicks ass at the same time.
Even Deeper  Another track with that sonic brilliance from the same album of the previous title track song. The chorus here, again so infectious. Dr. Dre does a great job here assisting on the beats.
Echoplex  This chorus right here! The guitars sound so raw and cool. And that BEAT tho! I wish I wrote this song. Another one of my favorite NIN choruses lyrically and melody wise over those unpredictable dark chords.
RADIOHEAD
Airbag  If I play this song I have to play it at least 5 times in a row. I can't even begin to describe how incredible this song is. Sonic and hooky brilliance!
Everything In Its Right Place  Ah, I LOVE the chords in this song. Like major keys don't sound this warm and mysterious. This is like a hypnotic mantra personally. I never get tired of this one.
Planet Telex  Another album opener with a bang like Airbag (and Everything In Its Right Place, sensing a theme here). Same deal with the incredible melody, chords and broken pocket processed drums. They make the simple sound so complex yet catchy. That chorus…
Separator  Yet another with the beautiful melodies and beats. Thom sounds like he's floating here. Calm, yet soulful in his own way. Love the way it builds. The perfect night driving song. Like perfect. Can we give a shout out to Jonny Greenwood please?
True Love Waits  This song is one of their most beautiful, it brings me to tears, It's such a revealing, clever love song, like the one that says what you want to say in a poetic way. The piano changes are hauntingly heavenly. I prefer the new studio version of this one. This song is what love is to me.
LITTLE DRAGON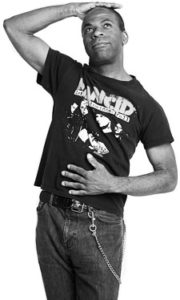 Infinite Love  I heard this song a few times when it was released on the downlow and had trouble getting an MP3 of it then. Erik the drummer was nice enough to send this to me (sweet dude). It's probably in my top 3 Little Dragon songs. I love everything about this electro chill track. This B side should've have ended up on an album. It's too friggin' good!
Turn Left  This keyboard melody (and later vocal) drives the whole song. Awesome catchy, quirky electro pop soul track. This was the first Little Dragon song I fell in love with. Yukimi oozes effortless soul.
Blinking Pigs  Was hooked on this song from first listen. It's one of Little Dragon's best electro soul pop songs in my opinion.
Pretty Girls  I love the verse melody so much and the sound of the keyboards and programs here. Such a great track.
Underbart  I love the sound of this one so much. Brilliant electro pop piece with Yukimi's angelic vocals and infectious chorus. The video is killer too.
D'ANGELO
Shit Damn Motherfucker  This is the one I go back to most on this debut album. I love how it's so smooth and chill yet the lyrics could have been in a Johnny Cash song.
Playa Playa  One of my favorite basslines. You'll never get it out of your head. This tune is so pocket funky and the vocals are just killin'. All musicians should study this tune, especially when it comes to space. Pino and Questlove lay it down hard AF here!!
One Mo Gin  I'm floored by the laidback hypnotic groove, classic soul and lyrics of this tune. So behind the beat but dead on. Brilliant track that's vivid. Again, this bassline! Damn Pino (Palladino).
1000 Deaths  This was a surprise for me. D goes psychedelic acid funk rock here. It's almost Funkadelic-like with a Sly Stone vibe, heavy rock and hard funk. Try not to bob your head to this political funk rock banger.
Another Life  The arrangements, rhythm section and damn, this song is like a wedding song. It's a beautiful, definitive love song for ages. Love the vocals arrangements and D's classic soul adlibs at the end.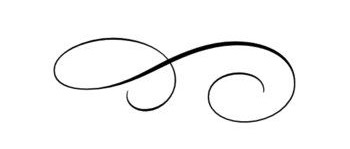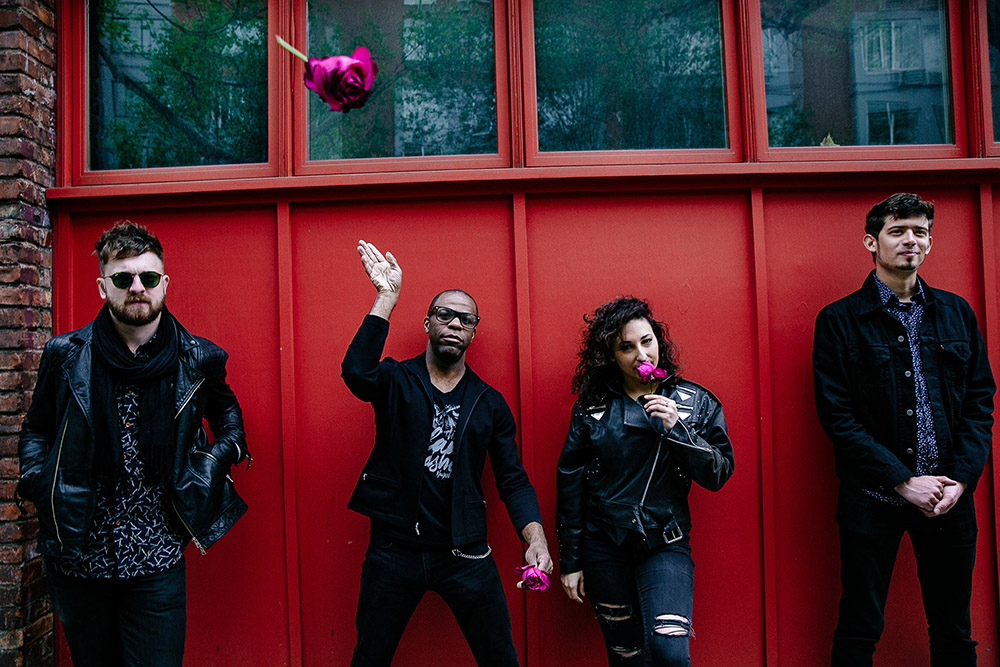 Kelsey plays solo at Rockwood Music Hall on March 24th, and with the full band on April 19th at Nublu. Make sure to check out Blak Emoji's new record KUMI by clicking the image below.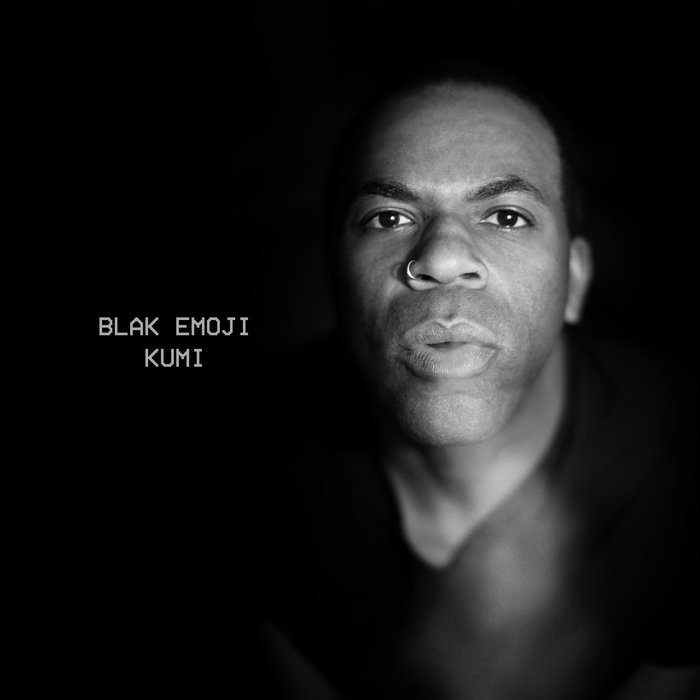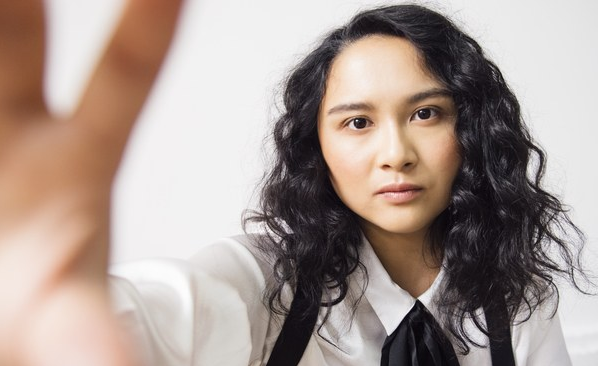 Melina Duterte releases Anak Ko later this month, the follow up to her bedroom pop classic Everybody Works. She's released three videos in advance and you can check them out below.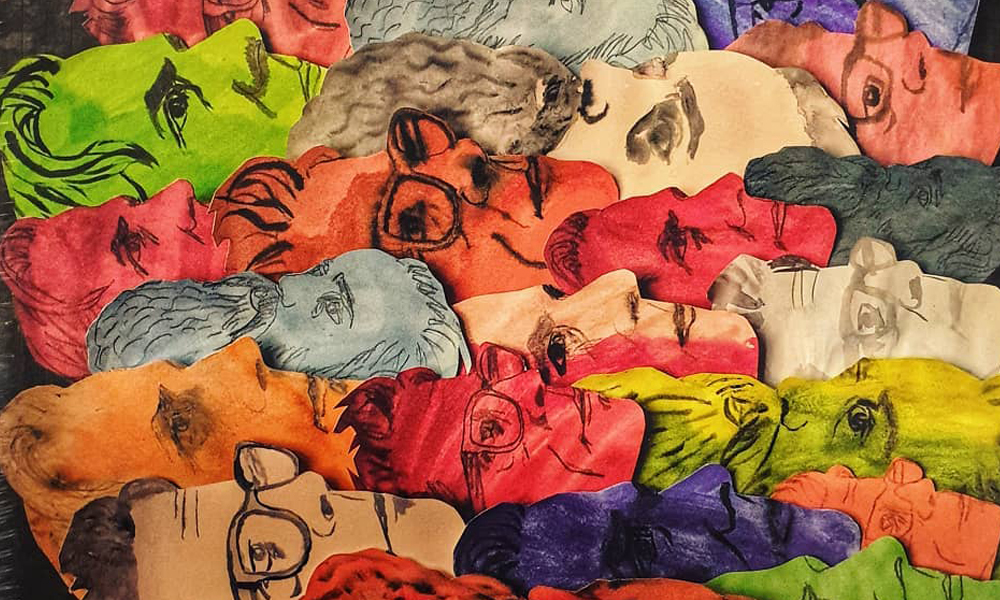 Calexico and Iron & Wine haven't made a record together since the In the Reins EP in 2005.  This month, Sam Beam, Joey Burns, and John Convertino have released their long overdue follow up, Years to Burn – eight beautiful tracks pleasantly far-removed from what passes for folk/country these days. I caught them at Celebrate Brooklyn a few weeks ago and dug them despite being surrounded by chatty Brooklynites.
What are other folks saying?
Social Media Forces the Youth to Push Bubble Gum Music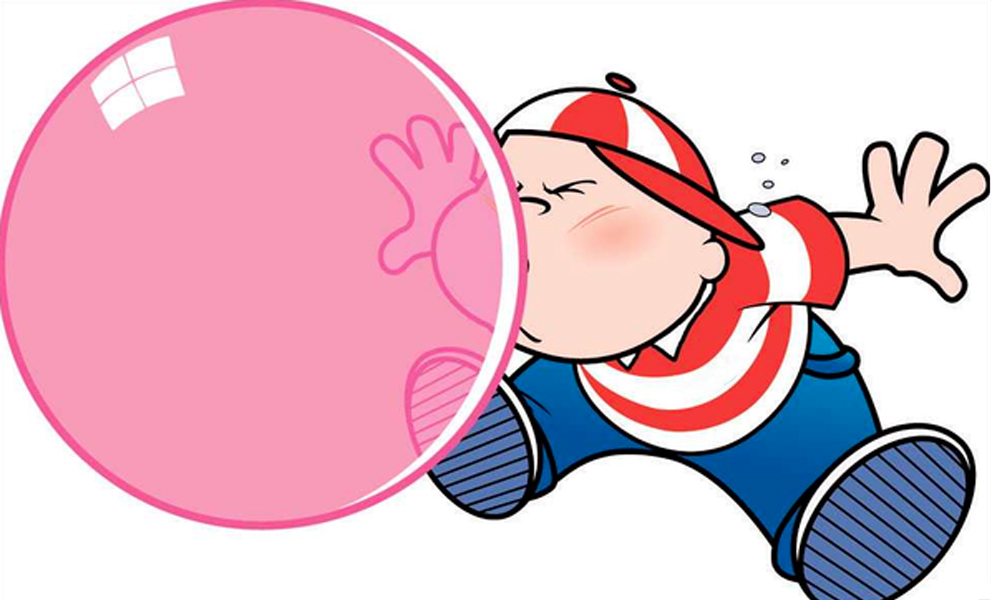 Like the setting of the sun, older generations have routinely criticized music of the now. However, something feels different in 2019 with this, "conversion to criticism," happening at a more rapid pace than ever before. In theory, as a 27-year-old, I really shouldn't be writing this article, right? I should be totally ingrained into the nucleus of the music being popularized today by America's youth, and to be honest, until recently, I have been. In the ether of facebook comments, during the last year or so, I've defended new school artists, the likes of Lil Pump. But I'm sorry, I'm waving my own metaphoric white flag. I can't take it anymore.
The breaking point for me has catalyzed from the viral smash hit songs that have speeded into popular culture like comets within the last few years. The song "Mo Bamba," for example, where did that even come from? I've literally never in my life heard of the artist behind the song, Sheck Wes, but damn, that song somehow took over my entire existence in the summer of 2017… And I have no idea how!
OK, before this becomes another guy rambling on about how bad the youth's taste in music is, I want to tap on the brakes. I'm not actually blaming the kids… Na, not at all. It's not their fault. It's the fault of social media. I'm pointing the finger at the likes of Instagram, Snapchat, Tik Tok, Facebook, etc. The universe these platforms create force these kids to gravitate towards bubble gum music.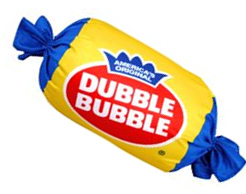 Let me clarify what I mean by bubble gum music. You probably are picturing some pop star with bleached blonde hair and dark blue eye-shadow, but this term transcends genre and the likes of Britney Spears. To me, bubble gum music is music that reflects the exact experience of chomping down on a big wad of Dubble Bubble; extremely tasty, almost too tasty, like instant cavity tasty, but after maybe 35 seconds you're ready to spit it out. This Dubble Bubble experience mirrors the exact formula that launches a song into the viral stratosphere; uber-catchiness, mindless easy to remember and repeat chorus' that you'll grow sick of in a matter of days.
Social media has altered the very nature of how kids interact. We can all see this happening. There is already scholarly research delving into how social media affects young people. We observe how it shapes their social lives, their mental state, but I haven't noticed anyone talking about is how it's affecting their music.
Think about it, you're 17, you and all your friends spend all day sending each other funny videos and pictures on Snapchat. You chat all day on Instagram, tagging each other in videos and memes you think will make everyone in your friend group laugh. Oh, and there's this catchy song soaring around the internet too, so of course you tag all your friends in it. Then you send them all a video of you dancing and singing along to it. They all send response snaps with the catchy, viral song bumping in the background. Pure Dubble Bubble. The angsty teen sitting in their room, alone, listening to CDs, cassettes, records, hell, even an iTunes library circa 2007 isn't really a thing anymore. That angsty teen used to be a cliche, but soon we'll be taking our kids to the Guggenheim to see a live action "Untitled" exhibit of a teenage girl, alone in a room, placing CDs into a boombox.
Let's just go ahead and open the Pandora's box that is the viral dance challenge. The internet dance challenge phenomenon is the definition of a bubble gum music factory. For those who aren't familiar with a dance challenge, an easy to do dance becomes associated with a certain song. People film themselves doing said dance with said catchy song playing in the background. Then millions of people do the exact same thing, post it on their respective social media, and boom you've got yourself a viral dance challenge. Two examples of recent big time dance challenges were, The Mannequin Challenge and The Harlem Shake. Now do not get me wrong, I love a good dance challenge. I really don't know of anyone who enjoys doing goofy dances to catchy music more than me, but not for a song every other week! We used to get some space between dance crazes. Even in the 2000s, we had a four year gap between the two biggest hip-hop dance videos "Crank That" by Soulja Boy, released in 2007, and "Teach Me How to Dougie" by Cali Swag District (2011).
The other big issue with viral dance challenges is they often take songs that are actually good, and scar them on your auditory cortex. Take Drake's 2018 summer smash, "In My Feelings." It's a quality song that features a succulent piano intro on the music video version of the song, fire interlude vocals by the Miami female rap duo City Girls, and thoughtful samples from New Orleans rappers Magnolia Shorty and Lil Wayne. The song bumps, there is no denying it. But the song became a viral dance challenge and we all began to shut it off immediately whenever it came on the radio or our Spotify playlist. "In My Feelings" should have been a song with legs. A song we jammed to for a long time to come, a potential hip-hop banger classic. But social media killed it.
Migos' 2016 song "Bad and Boujee" is another example of social media hurting a good thing. The song became an internet sensation after viral memes and videos accompanied it's release. We began to hear the song everywhere, over and over again. Because people were so over-saturated by "Bad and Boujee" the masses didn't take time to really listen to and appreciate the album that hosted the song "Culture" which was actually a fine piece of work. That's sad. Social media is pushing repetitiveness to unhealthy levels.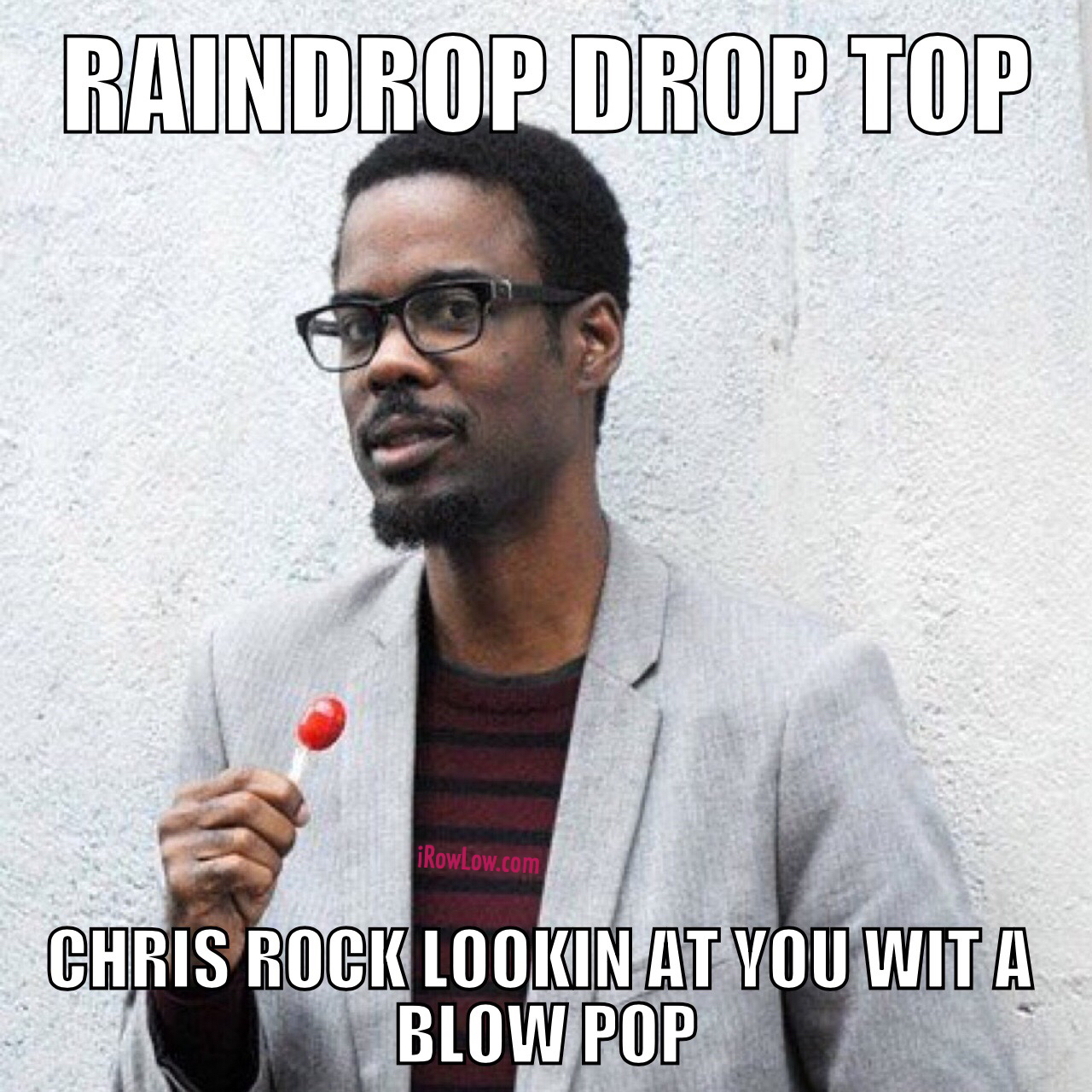 The scary thing is that musicians and music executives have caught onto the massive impact social media is having on music. Music lives and dies on streaming in 2019, and social media often drives those streams. Making an album, which is usually a fuller and more nuanced piece of art, is becoming obsolete because one song can now make you more money than an entire album. Consider, for example, Sheck Wes' debut album Mudboy which had on it his smash hit discussed above, "Mo Bamba." The entire album minus "Mo Bamba" (13 songs combined) currently have 365,404,069 less plays than "Mo Bamba" (one song). "Mo Bamba" has 441,869,712 plays while all 13 other songs combined only have 76,465,643. CNBC estimates that Spotify pays out about $.006 per stream. That means Sheck Wes/his record company made about $450,000 from the 13 other songs on the album and about $2.6 million for just one song, "Mo Bamba." This single ruling music culture wasn't even the norm 10 years ago when record companies wanted you to buy full albums on iTunes because the .99 cent singles didn't match the profit from people purchasing full albums. And obviously, during the vinyl and CD era, albums were king. Record companies are beginning to structure their entire business model off of viral songs. So by the looks of it, we can only expect these trends to intensify and the music to become subjugated even more by the bubble gum model.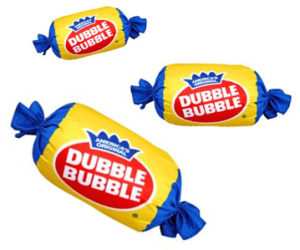 Let me make clear that I'm as conflicted as anyone. I'm not saying I don't like these viral songs or artists. The songs are catchy. Is there talent in creating a catchy song, of course. I think a lot of these artists are really talented. I'm just saying, overall, the releases aren't great pieces of music. And that's fine. There is a space for that type of entertainment and I consume it and enjoy it. The problem arises when, everywhere you look, every piece of music is an attempt to mimic the viral song structure. The songs are being forced and modeled by a the social media market, and the songs that are sticking, more often than not, are the songs that mean nothing.
Now… please excuse me as I go listen to "Old Town Road" and make a dance video to it on my Instagram.